Like every day, I woke up very early today. Come to the backyard for a walk. Everyone who reads my post knows that I go out for a walk every morning.I noticed the presence of a flower in a tree in our backyard. I looked at the flower with surprised eyes. So I went to the flower and tried to find out what the flower was. I keep thinking and trying to tell my mom. Mother says it is the flower of ladies finger tree.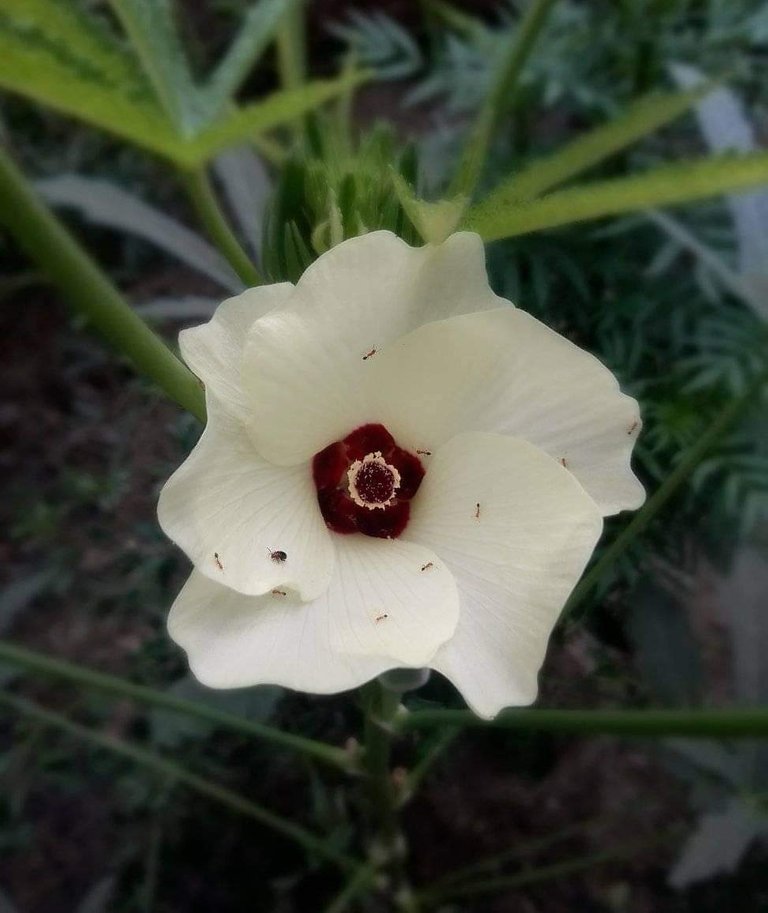 I am seeing the flower for the first time. Because I'm in the village now. While in town I was deprived of enjoying these beauties. My father bought ladies finger seeds from the market for the purpose of planting seeds in the land. Makes the land suitable for cultivation. But all the lands were submerged due to the floods.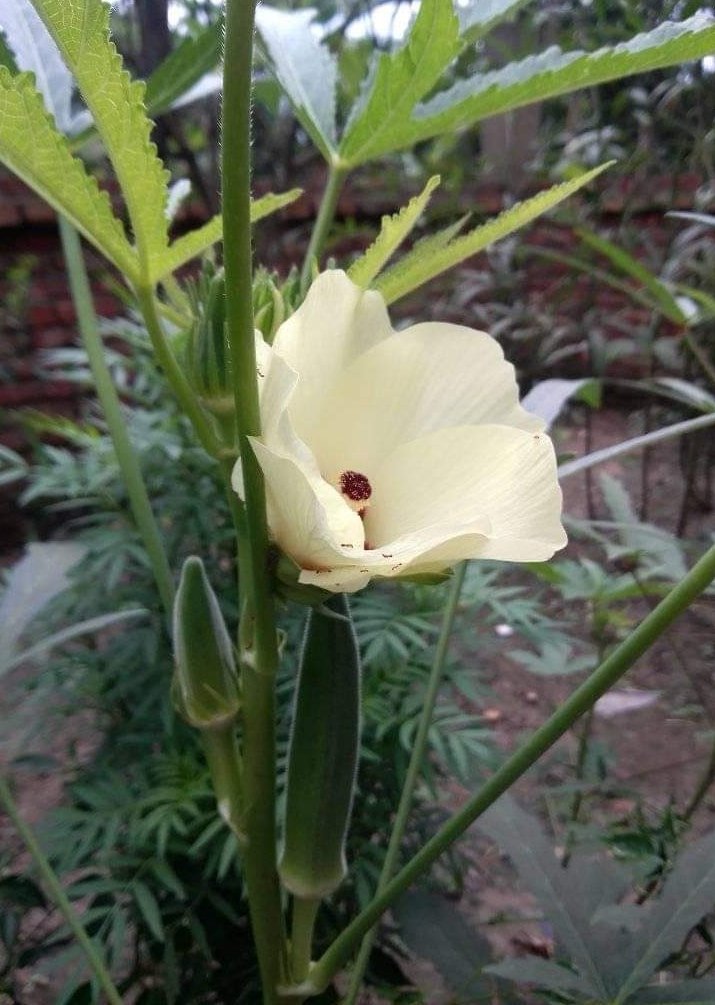 So my brother spreads these seeds around the yard and grows trees from there. Today, a tree has blossomed for the first time and two ladies finger have also been planted. I saw the flower for the first time and was amazed. The flower looks really great. The white petals are attached to each other and the red color in the middle illuminates the white flower. All in all the flower is awesome. So I shared with you today.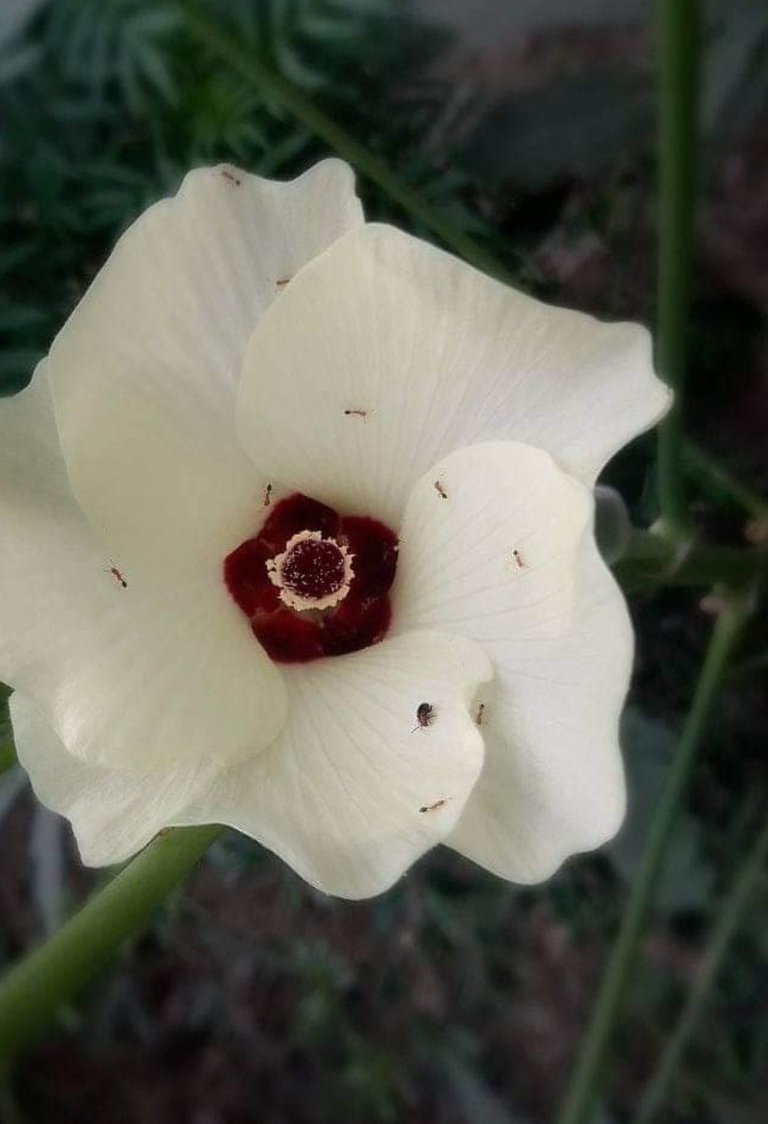 It's hard to find people in the world who don't love flowers. All flowers have their own beauty and take place in the minds of different nature lovers by spreading its beauty in the midst of nature. I love flowers too. I like all kinds of flowers and spend time in nature. Even today I am fascinated by the beauty of the potato flower and share the flower with you. Many may be seeing the flower for the first time. Friends, you must like it too.
Thanks for visiting & reading my blog.