Hello friends,
Here today with the latest fun from this weekend, we went to the beach we love in Maine.
Sea Worms
The weather was excellent and it's the time of year when not as many people are even at the beach even if it's a nice day. We don't mind, less people to deal with!
We caught it perfectly, we got there as the tide was almost all the way out. This meant we had a few solid hours of having fun before it would head back in. Despite that tide, the pool here looked still as glass! It was ideal crabbing weather for sure.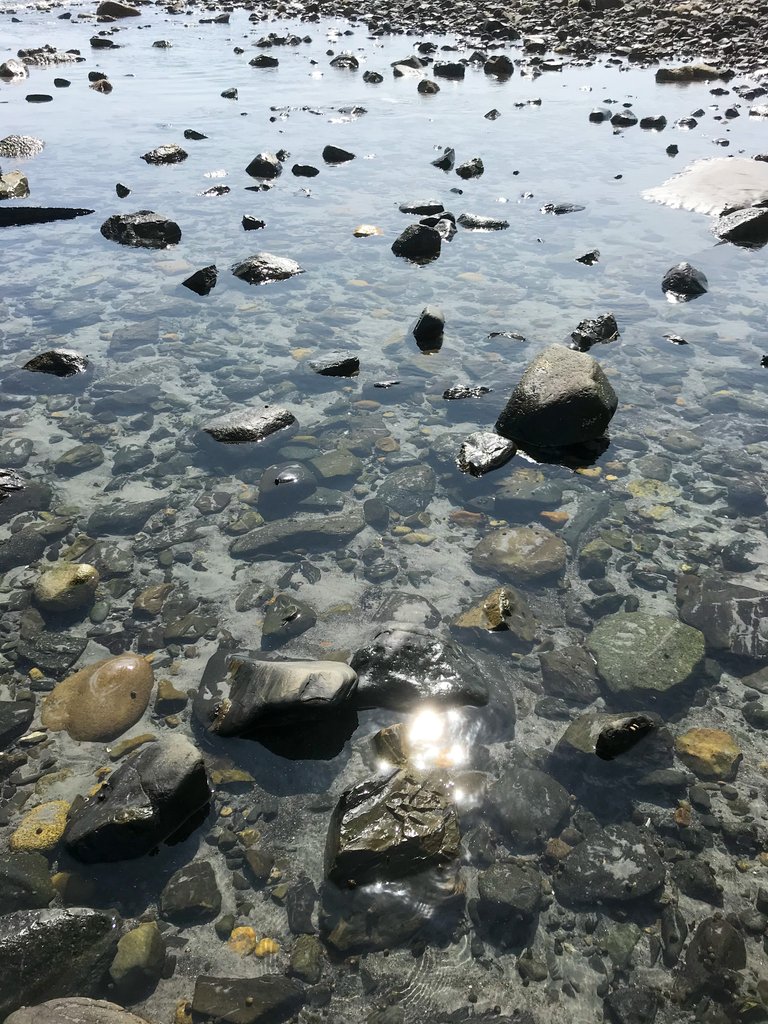 It was crazy! @cmplxty started shouting and I had no idea what the hell he found and I wasn't entirely thrilled to find out but regardless he ran up and showed me this nasty thing. It was a sea worm! I've never seen one before and could have done without seeing it honestly lol they were really excited about the find though so that was cute.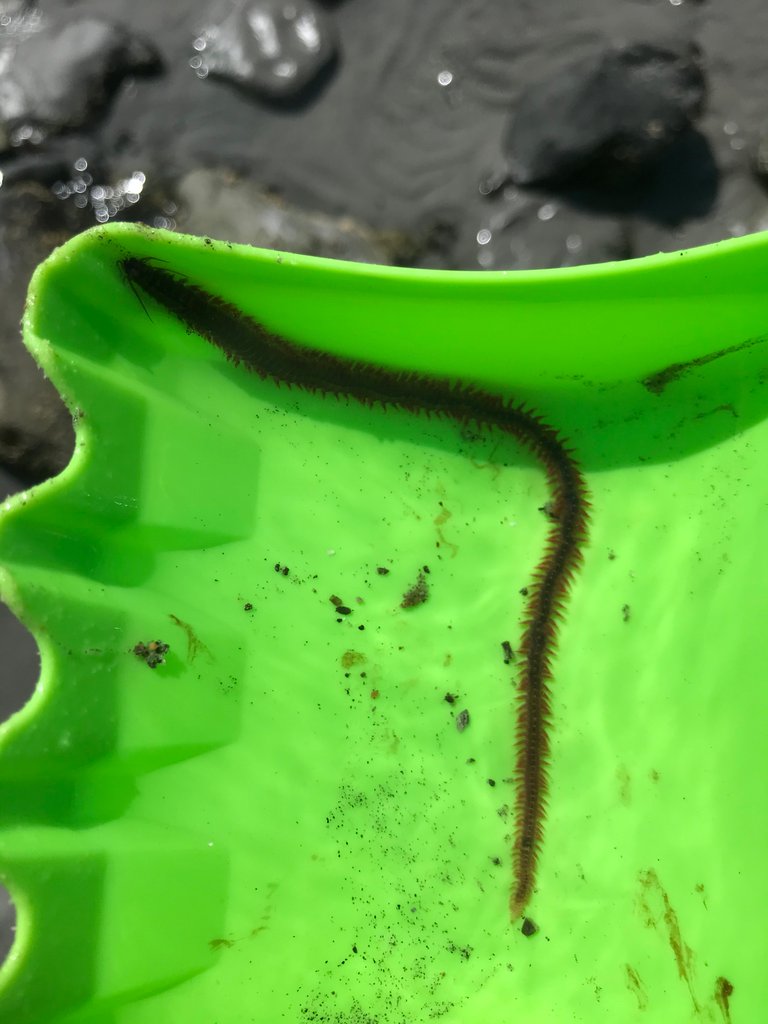 We were pretty successful in finding some pretty good crabs! They weren't as big as they normally are but this was still a fun day of finding them. Better than being home cleaning or something! Got a bunch of crabs, several shrimp, some periwinkles and the giant sea worm. One of the crabs must not have been very strong because it died in the bucket for no reason we could figure out. Little crab heart attack? The seagull took it down in one gulp though so we at least got that!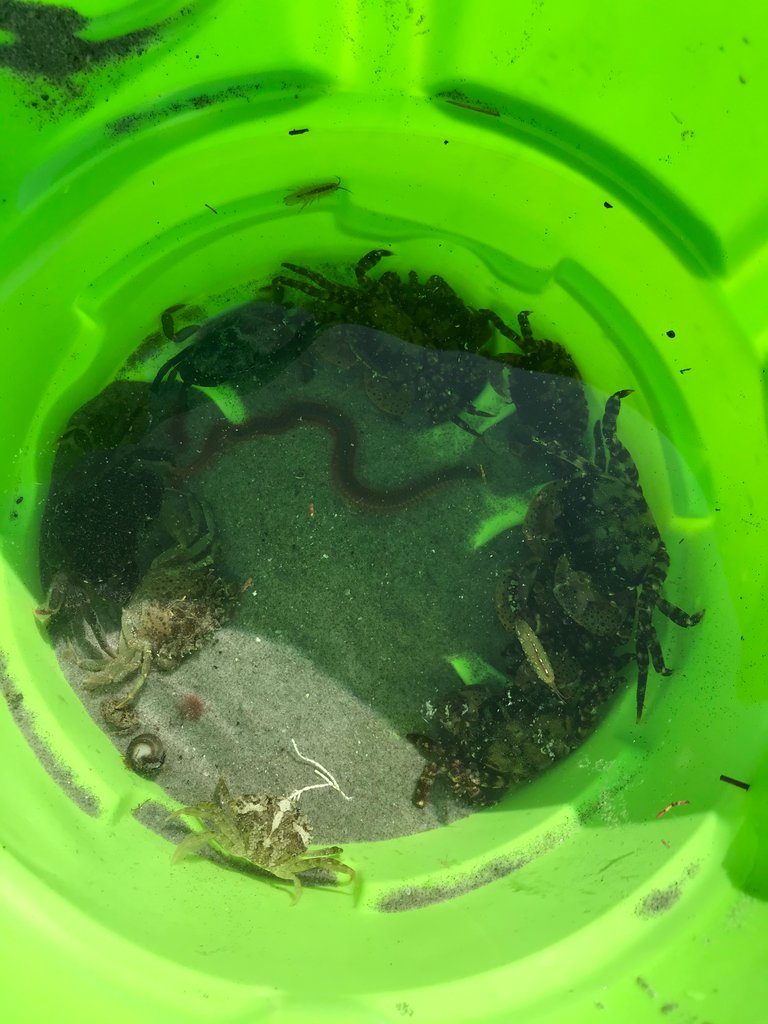 We never saw one of these before and almost crushed the poor thing. It looks like the really pretty shells you find in Florida or something! I think it's a little out of place in Maine lol so we absolutely had to snap a picture of it.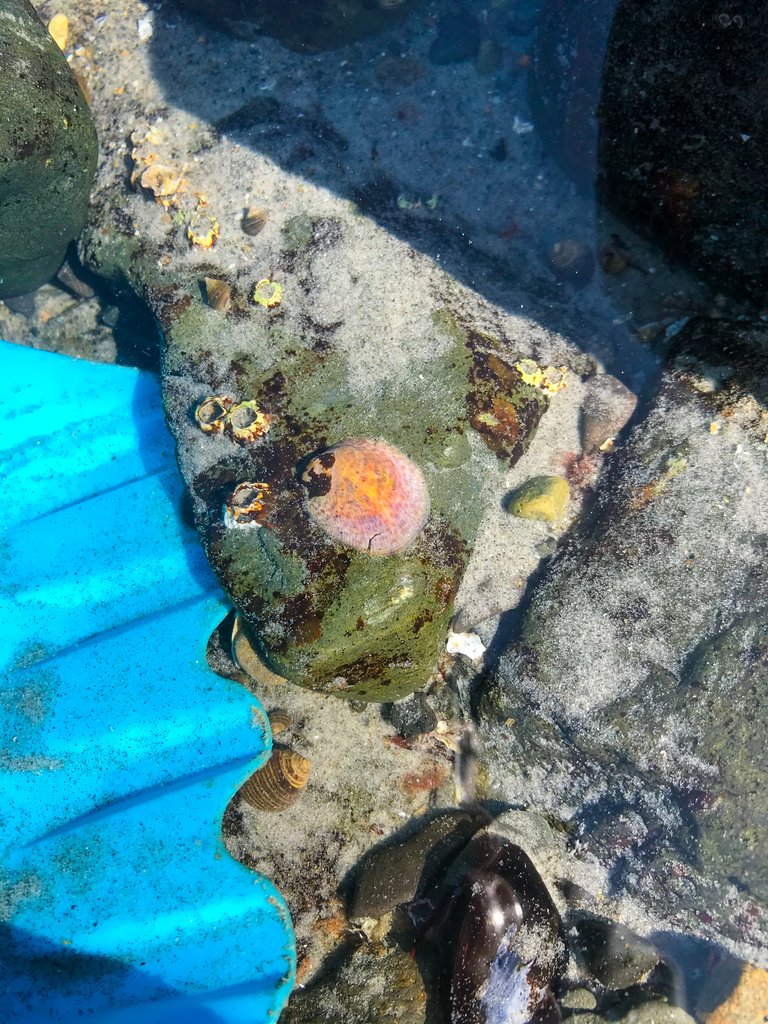 Bee Rescue
So when we were winding the day down, bringing stuff up to the car, the little one yelled to watch out for the bee. We were a bit confused but then saw it. There was a really tired, wet honey bee that was on struggle street in the sand. We rescued the little guy! I have no idea if it will die but it was a long way from clean water or any flowers so we captured it in one of the shovels to bring it up to the road and flower area. It refused to come off, clinging on for dear life the poor thing! When we first grabbed it, it was moving it's stinger a lot trying to defend itself thinking we were looking to eat it. Once we brought it up to the flower area it must have realized we weren't going to eat it so it calmed down. We finally coaxed it off the shovel onto the flower with the other bees and it started to dry and flutter it's wings. I've only seen bees get nourishment from honey if you find a tired one but we didn't have any of that so we hope that the flower was good enough for it. Anyone have an idea of what to do in this scenario?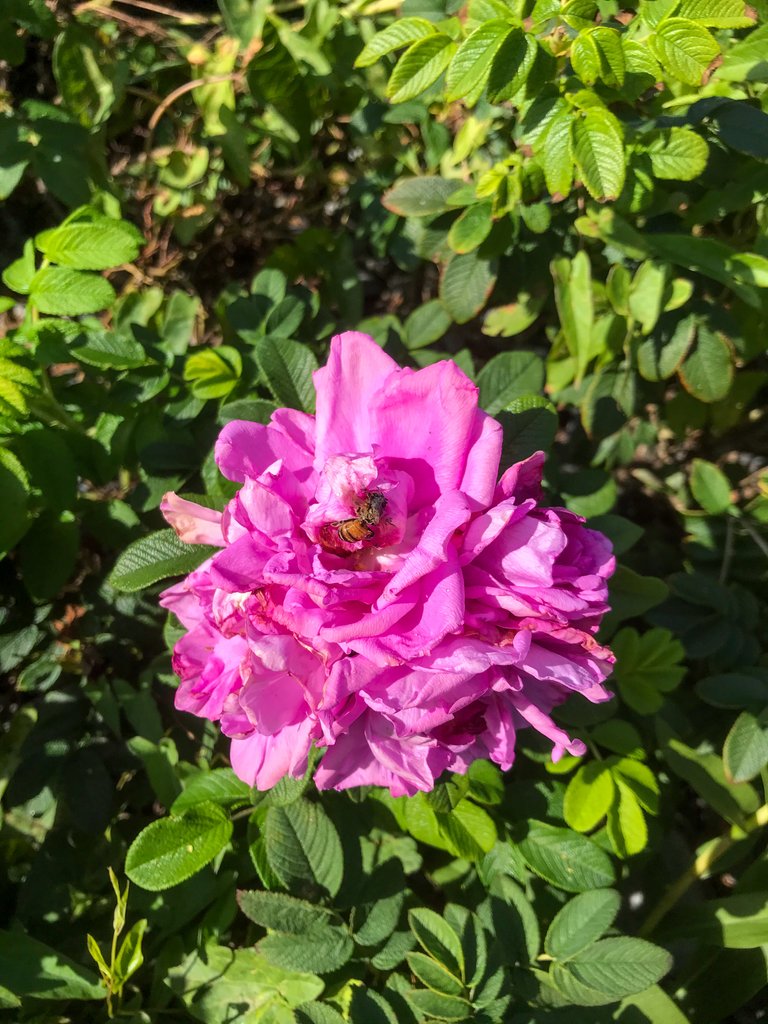 Stay well, warm and positive as we head into the lovely fall weather and season!
Ssiena [A Hive original and exclusive]