Dear Hivers,
Almost all of us know about 3Speak, isn't it?
And that is why I wanted to write this article as a "refresher" to share what's happening inside this platform. For anyone new joining 3Speak, you will find this guide useful.
In fact, before we go there, it is also important to share this:
3Speak silently completed one year.
It is still young. And it continues to gain momentum.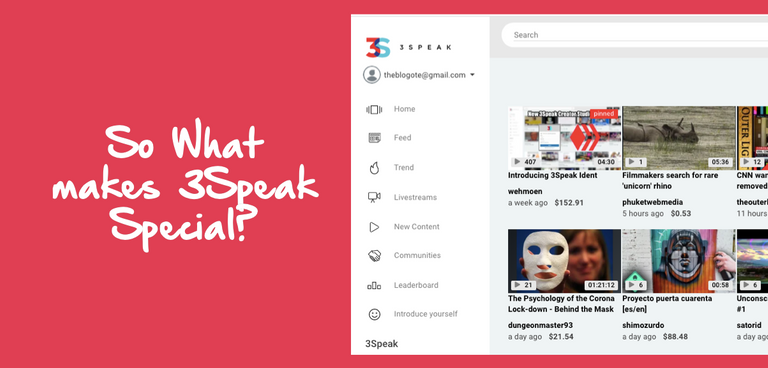 If we were to compare: For at least 10 years, YouTube never made a profit. It wasn't extremely mainstream in 2005 as well (the year it started). When you think about it, that's almost 15 years ago.
That being said, 3Speak is unique in its own ways.
Having entered the market as a video platform on the blockchain, I wish to share 7 note-worthy features of 3Speak. We start with the basics and move onto some of the most significant features:
1. Censorship Resistant
---
No one is stopping you on 3Speak. It is a purely censorship-resistant platform inviting everyone to share any kind of video content.
This also means free speech is its core value. If you want to share anything and everything? 3speak is your place. It is truly your home.

2. Ad-free experience
---
YouTube was like this earlier. No ads in the beginning. Or in the middle. Things, however, changed.
But not with 3Speak.
3Speak is not at the mercy of big ad companies. You are free to watch videos instantly — and you have dozens of categories to pick your videos from.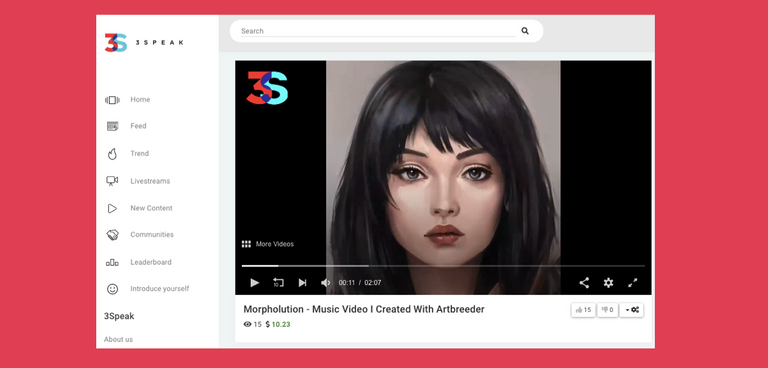 Update: In the near future, we will have ads. And viewers can earn rewards for watching these ads. So not just publishers but also viewers will benefit.
3. Opportunity to stand out
---
Success on YouTube still means poverty — this was Fortune's brilliant article in 2018.
In short: To get noticed on YouTube is incredibly tough. The popular ones are grabbing the largest slice of the pizza – leaving the leftovers to the rest.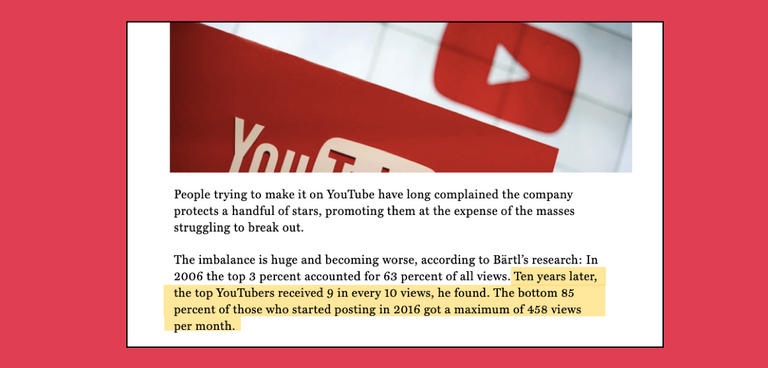 So if you want to stay on the top, you need to enter a new platform as early as possible. This is where 3Speak could be your opportunity to stand out.
4. Better Rewards
---
Let's face it: there aren't a lot of views on 3Speak. But if you can compare the views with the rewards? You can notice the difference.
$72 for 38 views
$11 for 17 views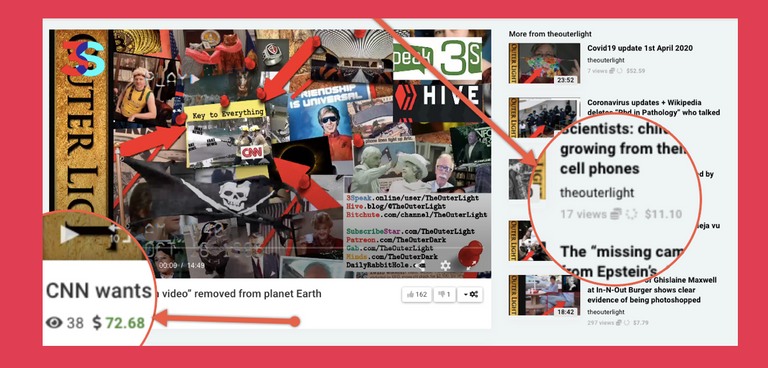 Plus, there is hardly any barrier to entry: no audition, no executives to impress, and no big Hollywood equipments required to earn these rewards.
Just a simple idea: post more to earn more.
Tip: You can also use multiple Hive Accounts as different channels under your single 3Speak Account.
5. Ongoing Contests
---
Founder @theycallmedan continues to promote 3Speak with new initiatives. Right now, we have a couple of activities for you to consider: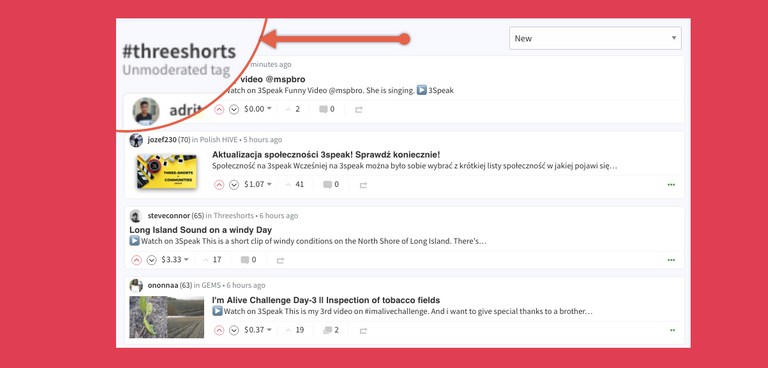 These ongoing initiatives are designed to create engagement and build the community. It also means, if your content is excellent, then you will reap twice the benefit – not only stand out but also earn more.
6. Incredible CPM
---
For a publisher, CPM is a metric that shows your earnings per 1000 views. On YouTube, I have seen CPM as low as 35 cents to even $3.
It all depends on the viewer's country and the type of content.
Compare that to 3Speak?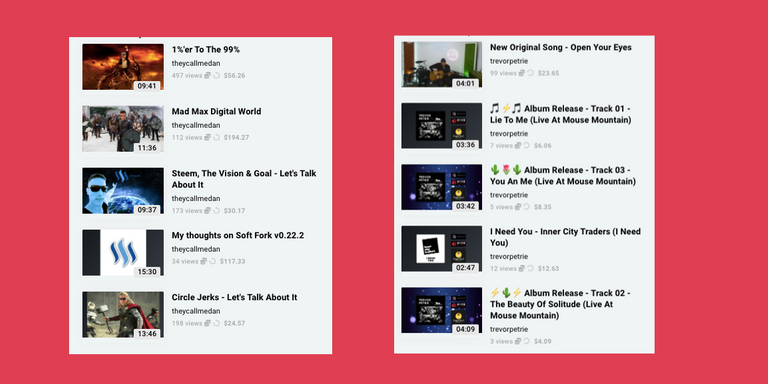 The CPM on 3Speak is incredibly high. Perhaps the highest in the industry.
This, of course, doesn't mean you will make $1000 per 1000 views. However, you get the idea: this is a fantastic opportunity for people to try out 3Speak.
7. Unlimited potential
---
What happened when YouTube went mainstream? It created a whole new industry. Then more people entered. Hundreds and thousands.
Few moved on to, say, TikTok.
And now we have several other apps allowing people to flow in different directions.
In this sea of apps, the publisher has to be wise. He can consider 3Speak as another app. Or even a golden ticket to get to the top – quickly and easily.
Perhaps even tap into 3Speak to turn into an early influencer. And become popular on Hive along the way. The potential – along with uncertainties – can lead to new miracles and unlimited potentials, isn't it?
---

---
So there you have it...
You saw what really makes 3Speak special.
These are simple features – yet features worth repeating and remembering.
From a video platform saying YES to free speech without banning you to offering good rewards and a new set of audience worth tapping into...
3Speak has turned into a young platform with unlimited potential and miracles.
It has only been one year. And there's more to look forward to, isn't it?
Good times are certainly here!
Cheers,
Sid
---
Liked this article? Feel free to comment and upvote and reblog.