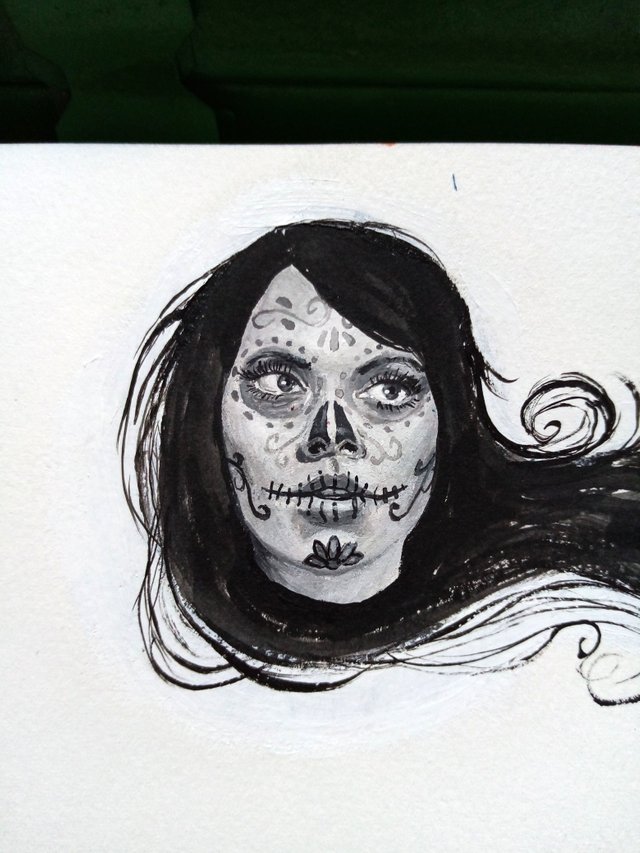 New challenges
For some time now one of my friends wants me to paint his motorcycle using the airbrush technique, I had always refused because I have little free time and because I have not used the airbrush technique before, well actually I did, but just a couple of times. I want to learn how to use an airbrush and be able to do quality work and I think it is the right time to start this, since my friend will allow me to make novice mistakes, to put it mildly. I know other similar techniques, which is the case of the low pressure spray, I think I can do it, and this is the opportunity I was looking for.
The proposal
---
My friend really likes Mexican art, specifically the one related to the Day of the Dead that is celebrated in Mexico every year. But he particularly likes catrinas, this art of Mexican folklore that consists of decorating people's faces with symbols and shapes that refer to death from the point of view of the culture of the dead man in Mexico.
What he wants me to paint on his motorcycle is a catrina on the side of the gasoline tank in monochromatic colors, and I wanted to make a proposal in acrylic, one of the techniques that I like the most, to show it to my friend.
The creative process
---
On the other hand, hive friends did not want to leave out the opportunity to show them the process of development of this painting using the acrylic technique only for the proposal , I hope you enjoy it.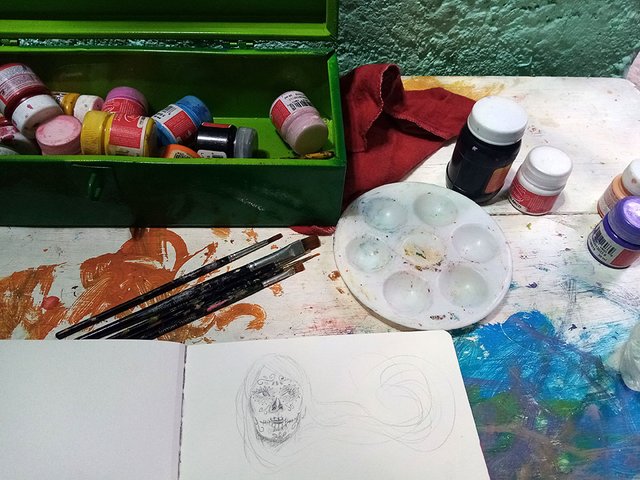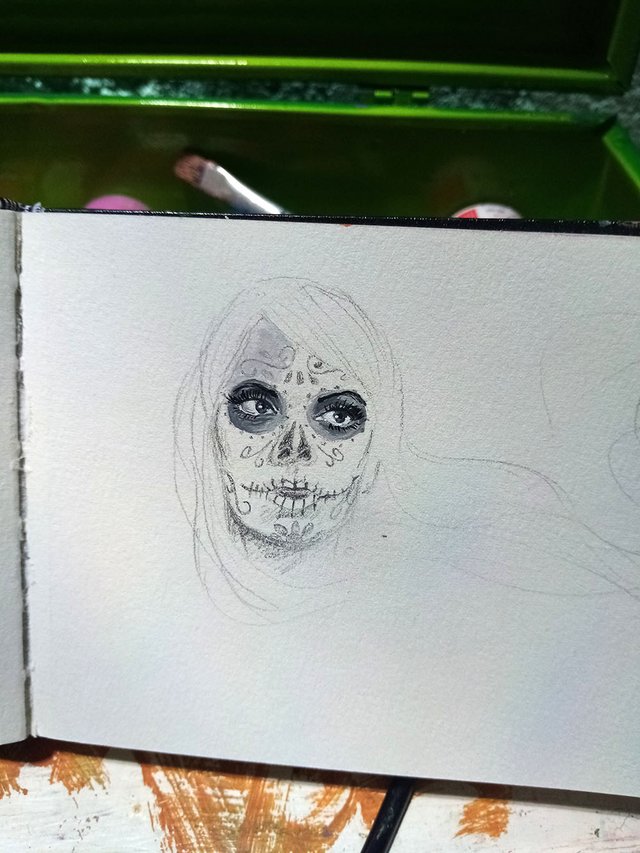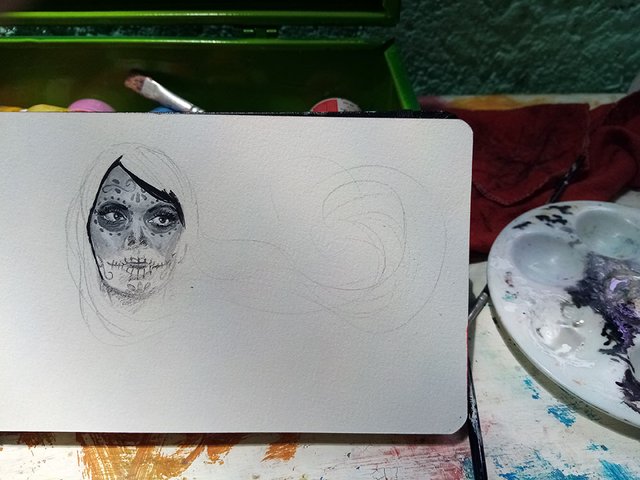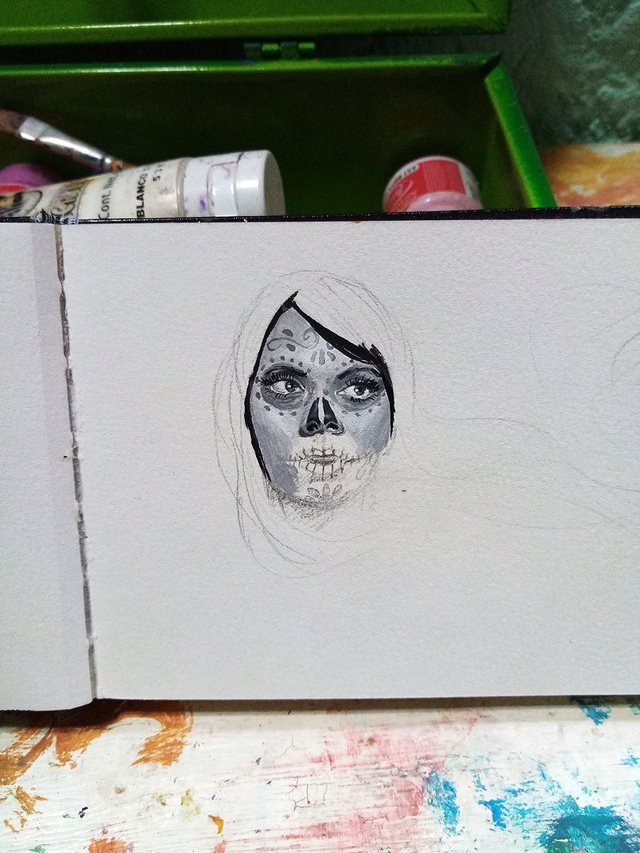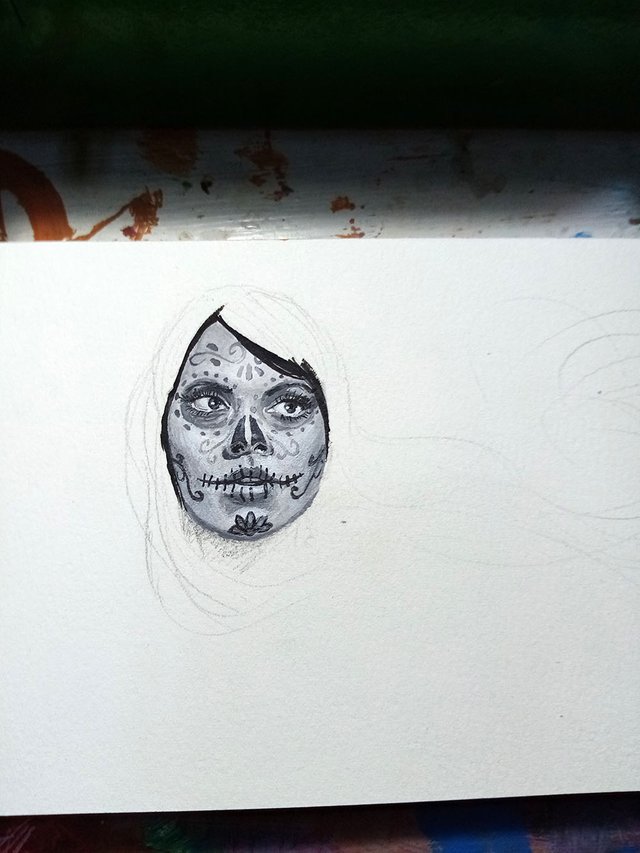 ---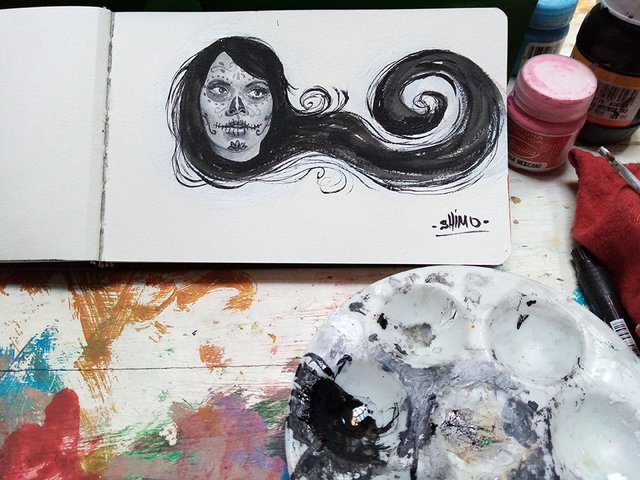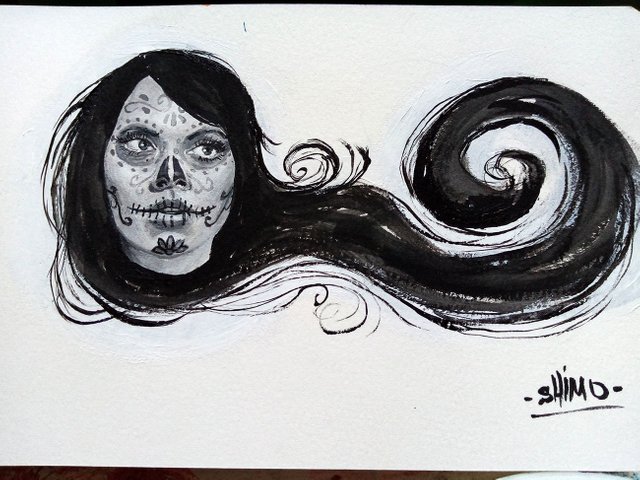 Thanks in advance
Description
---
Technique: Acrylic.
References: 1
Thank you for visiting my blog
---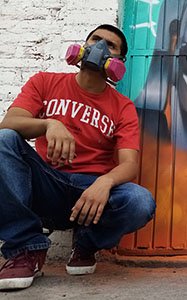 ---
Follow me
---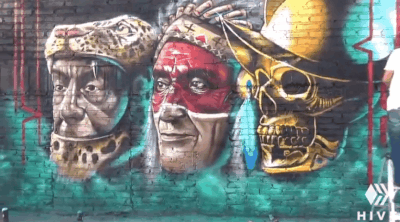 Whether you think you can, or think you can't you're right. - Henry Ford