Hello everyone!
Hope all are safe and well!
I am the aunt who is excited for the first birthday of my baby nephew Nathaniel. 😀 After making the happy birthday letterings and after pasting it on the wall, I make four pieces of personalized happy birthday hat today. One is for baby Nathaniel, one is for the father my brother @nielbing, one is for the mother @shainamae and one is for ninang tita beautiful @shikika. 😀😀😀 The personalized happy birthday hat is made of old calendars and papers only. I have no expenses making it. 😀 The materials I used are old calendars, papers from the notebook, free bear brand post it, yarn, scissor, scotch tape, blue pen and red pentel pen. 😀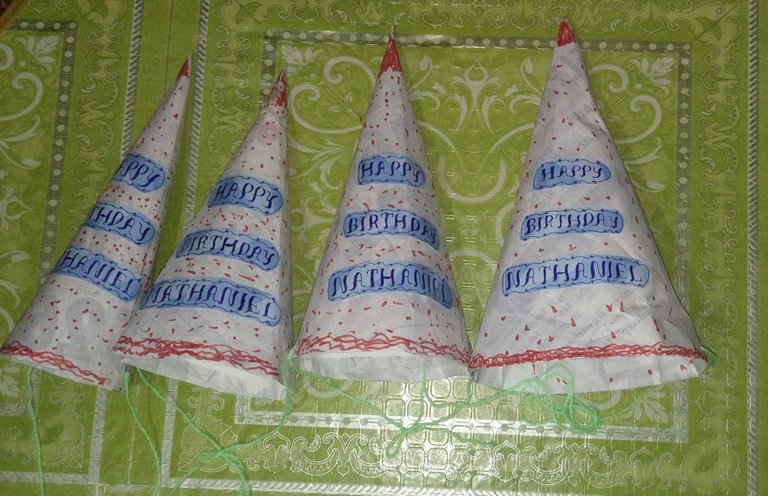 While making the happy birthday hat, I remember myself making projects during my grade school. 😀😀😀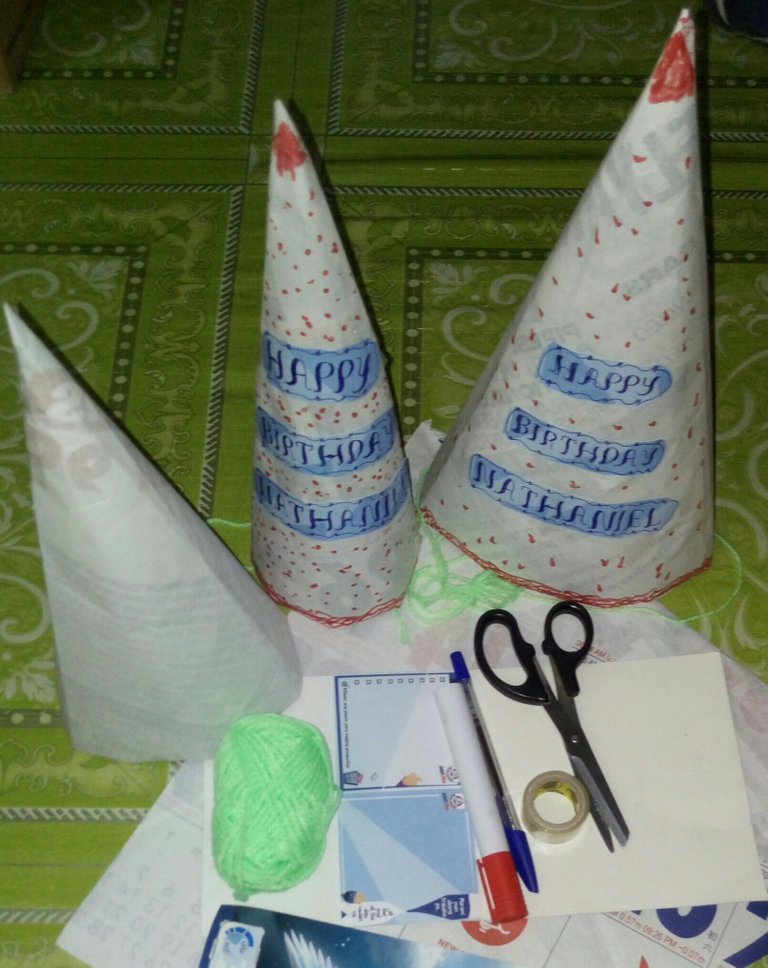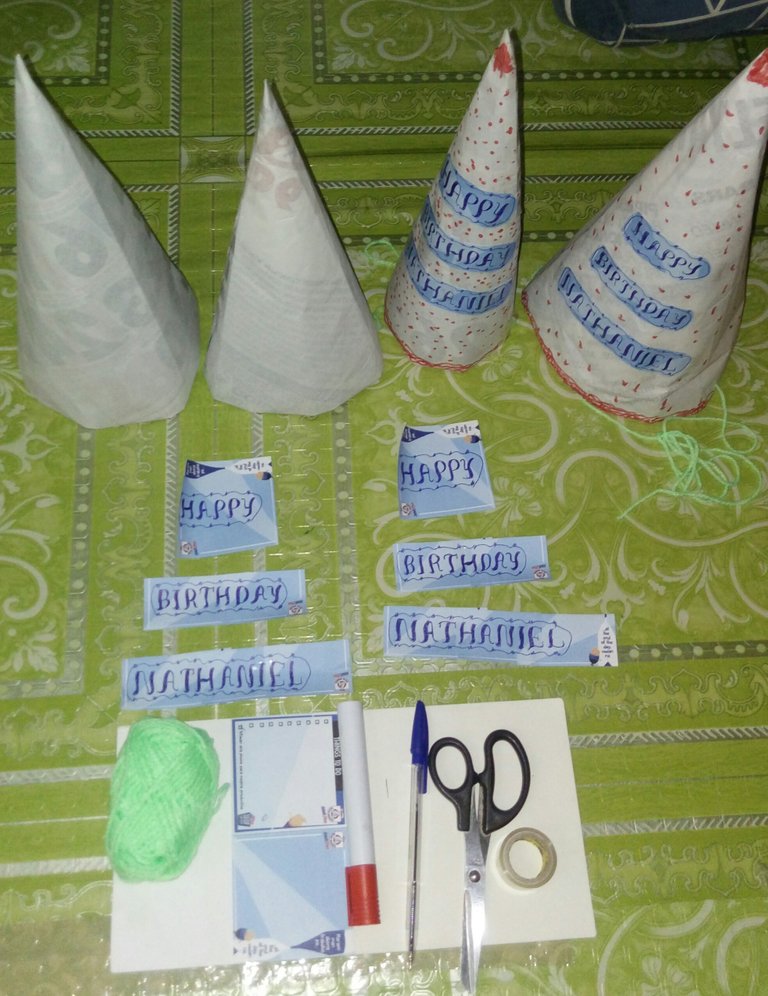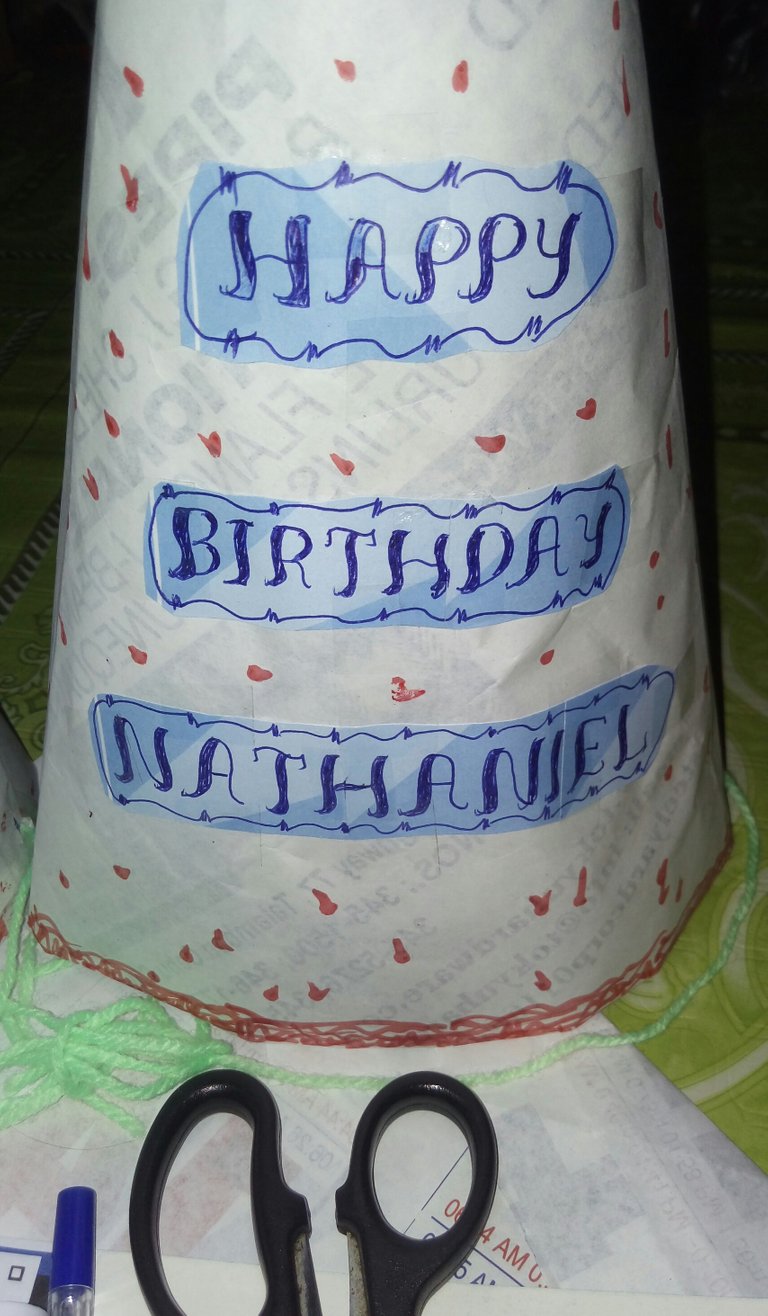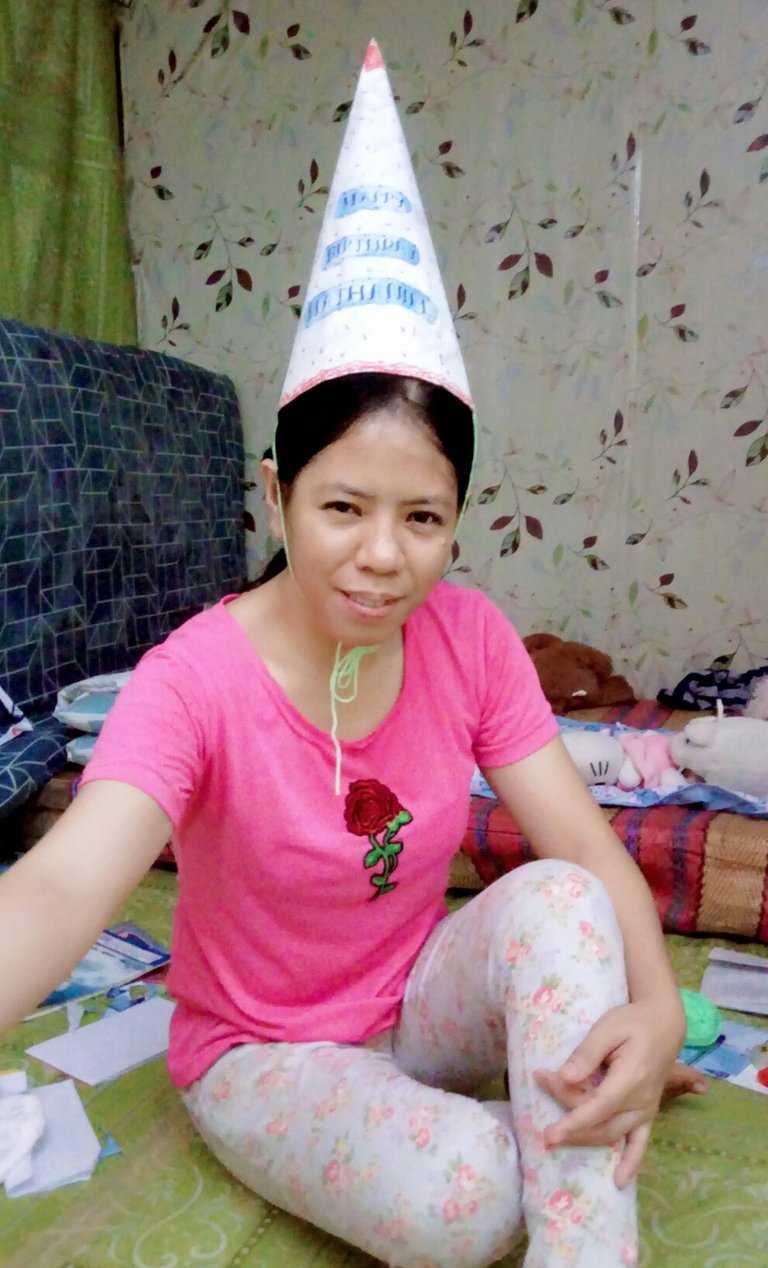 It looks like my project when I was in grade school. It's not of the same sizes. 😀😀😀 I know in myself that I am not good in art. But, I did it with all my heart. It only means that without an art, the heart won't be complete! 😂😂😂 My art is made of love. 😍😍😍
Again, I have no expenses in making those happy birthday hat. 😀😀😀
Thank You Lord for the blessings and love!
Be grateful in every little/simple things and you'll find happiness you ever wanted! 😀😀😀
Everyday is worth to be grateful of!
Praying for the safety and wellness of all.
Heal Our Land Oh God!
Lovelots,