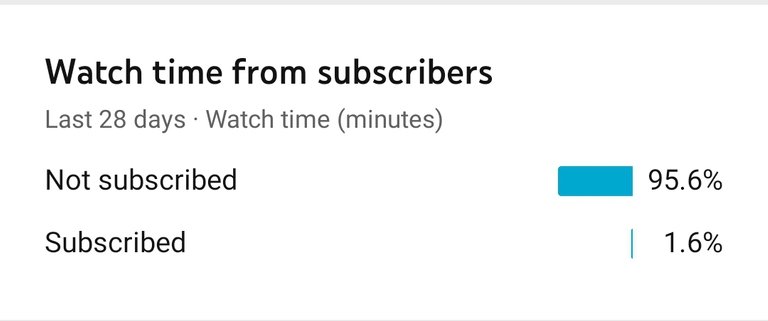 I know many of You are actually subscribed to my Youtube channel and I hope the reason You are not watching my videos there it is because You are watching them here in the Blockchain.
Because this analytics don't look great!
In case You are not subscribed there yet You also can do it now and Join this group of people that are subscribers but never watch my videos, You also can never watch my videos if You subscribe.