My creations don't seem to stop this year and today I'm showing you another cute piece I made.
Using yarn, wooden beads, a piece of canvas, some white plastic and acrylic colors I put together a synthesis of three faceless yet lovely elves...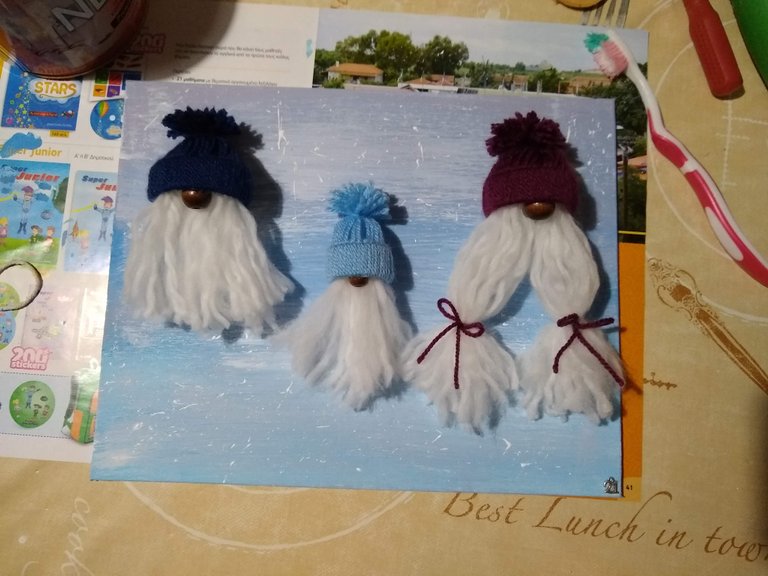 The steps I followed? First, I made my three little guys and then I painted my canvas.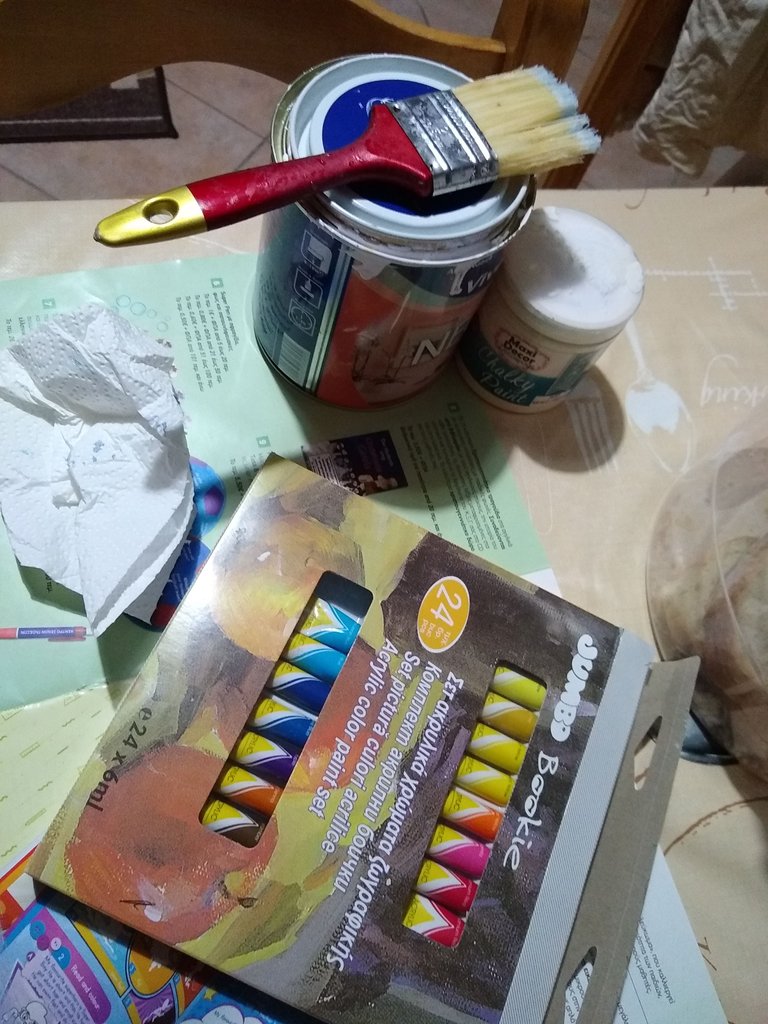 I mixed white plastic color with blue and red acrylic to create this ombre effect and then dipped my paintbrush in the white color again to create these "clouds"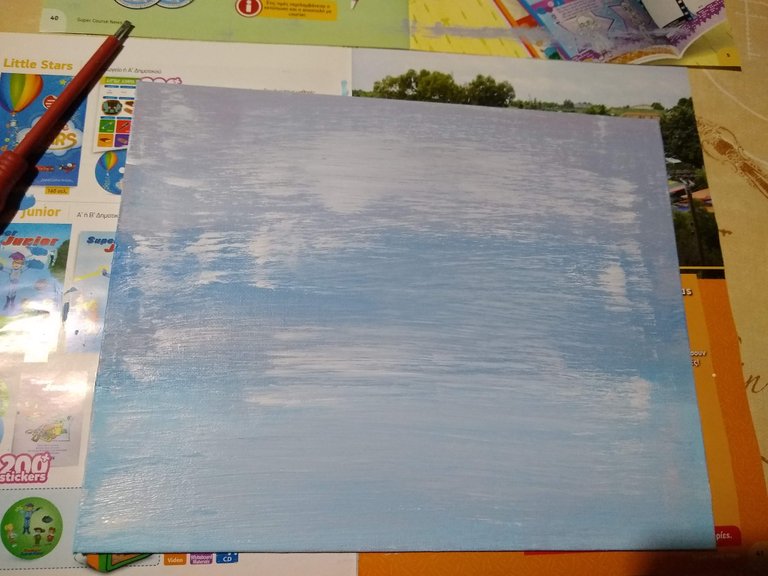 I glued my little elves on the canvas and with an old toothbrush and some more white plastic color I gave some splashes to my piece of art (silly me, I should have done that before gluing but I covered the elves with a piece of kitchen paper and tried not to make a big mess).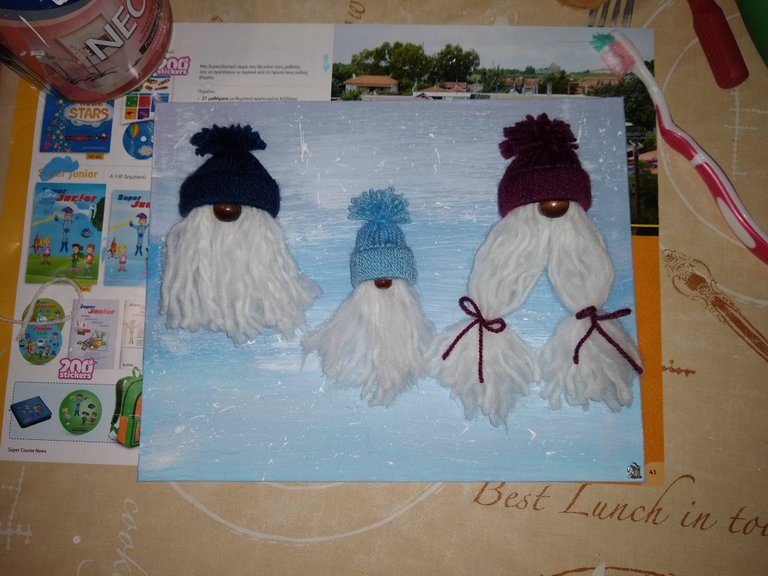 I hope my friend loves it!
---

---
Original content by @ruth-girl - 2021 - All rights reserved
Originally posted on HIVE, also shared on my Steemit blog