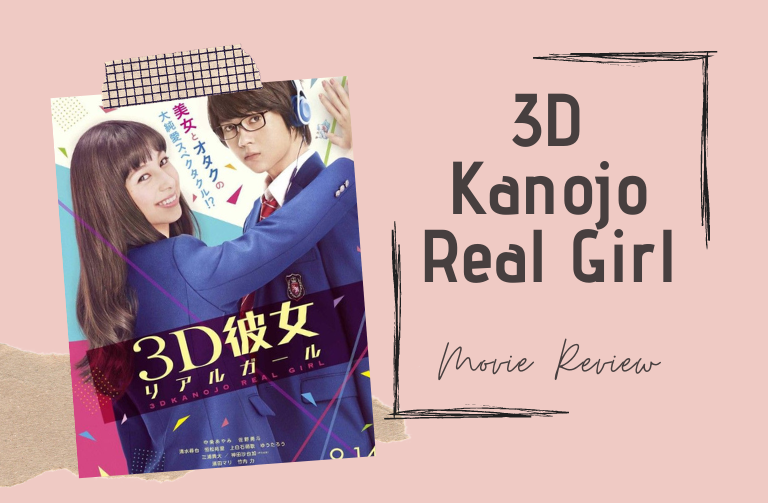 3D Kanojo Real Girl is a movie based on the manga created by Mao Nanami. This romantic comedy film explores the chemistry between a typical Otaku and a popular girl at school. The live-action adaptation was well received by fans that read the manga. This review is limited to the live-action adaptation alone. I have not read the manga itself when a friend of mine recommended this movie.
To help you appreciate the plot, let me give you a general overview of the Otaku culture: An Otaku is someone that enjoys manga and anime. That's the most general idea I've got working when thinking about the culture as a whole. Although there is a log of other subcategories out there what is clear is that being an Otaku is seen as a negative trait as portrayed by this film.
Plot:
Tsutsui or TsuTsun is your typical Otaku protagonist that suffers the consequences of being labeled as an Otaku. This, plus his introversion has made it more difficult for him to socially adjust with his classmates. After coming late to class one day, he was tasked to clean their school's swimming pool as punishment.
In comes Iroha Igarashi, a popular girl at his school who happens to receive the same punishment for the day. Iroha is not only popular for being pretty, but she is also infamous for playing with the hearts of her admirers, gaining a list of jealous girls along the way. She is, in a way, also an outcast.
Tsutsui's introverted alarm goes off, triggering exaggeratingly horrible scenarios in his imagination when interacting with Iroha. This led to a series of miscommunication and a pool accident where they both got wet. Iroha's teasing provokes Tsutsui's internal worries that he ended up expressing harsh comments. This event cascaded into Tsutsui's efforts to apologize for the lack of tact.
Being a romantic comedy, the film had several ways to deliver the punchline without letting it feel forced for the audience. In Tsutsui's quest for forgiveness, he became Iroha's boyfriend but only for 6 months. So begins Tsutsui's growth as a character interacting with a 3D Girlfriend. This contrasts greatly with his love for 2D girls. We follow our protagonist's journey as he explores newfound relationships that come with interacting in the 3D world.
This is the clip I found while checking out more info about the film. Though it's in Japanese, you can get a bit of context from the rough translations available on youtube settings. The scene reveals Iroha being mistaken as a thief. Tsutsui comes to her aid explaining he was tailing her the entire time and vouches for her innocence only to be called a stalker. The scene subsequently ends with Iroha confessing her love to him.
Characters:
Don't get me wrong, the side characters are as lovable as these two but I want to put emphasis on how much their chemistry carried the show.
Iroha Igarashi (Ayami Nakajo)
We are only given hints of Iroha's infamy based on Tsutsui's initial reaction upon knowing she was going to be spending time cleaning up the pool with him. Iroha's character is introduced as an outcast that suffers from success. She's a beauty that can trigger envy and jealousy among her female peers. She also receives unwanted attention from male admirers.
She comes off as intimidating because of her carefree nature and straightforward approach. Note that Japanese people tend to be indirect and reserved in general. A personality like her that deviates from the norm is bound to have social problems at school. She doesn't get bullied for it but people also maintain their distance because of it. She's that person you can admire but too intimidated to approach.
Hikari Tsutsui "Tsutsun"(Hayato Sano)
An introvert that enjoys keeping to himself and his other Otaku friend at school. Tsutsui shows no interest in any form of socializing with his peers and the feeling is mutual with his classmates. Deemed as an outcast by the class for his Otaku ways, Tsutsui is well adjusted by this fact and has no trouble with the stigma. The film doesn't emphasize him being bullied for it. I'm not sure whether he does get bullied often in the manga version. But as far as the film goes, Tsutsui does not seem to mind and prefers the status quo. This way of living made him socially awkward around people.
The Film in General
It paints a vivid picture of how introversion and being an Otaku is looked at generally by society. Being an Otaku in Japan can get you a mixed perception depending on which crowd you are with. Otaku culture can be praised worthy as it supports a wide industry. But it occasionally receives a negative connotation due to the demographic its patrons promote. The film gives us a brush of this reality but still manages to keep the focus on our protagonist's Tsutsui's growth throughout the journey.
It doesn't punish viewers that haven't read the original source. One can easily watch it without being lost in the references. The first parts of the movie can be a bit dragging as the show sets the mood and story. I don't find it a major drawback as the film is paced well overall.
Tsutsui's struggles with his introversion and social awkwardness around Iroha is relatable. His struggles on coming outside his comfort zone will keep you cheering him on. The film really captures these emotions on camera and that's what makes his character so appealing to people struggling with introversion minus the comical aspect.
The cast did a wonderful job internalizing their roles. Scenes that require their characters to be serious were delivered very well. The comedy isn't forced and the film is praiseworthy to introduce the punchlines without being too predictable.
I think the twists nearing the end require a bit more buildup as developments quickly unfold towards the climax. I'm not going to spoil any of it here but in my opinion, it's a bit underwhelming but not to the point that it ruins your viewing experience. The film is like a steady roller coaster that hits you right in the feels when trying to elicit some fun high school memories.
I'd give it a 7/10 rating. It's definitely worth the watch if you want to pass the time with some rom-com. This movie was recommended by @adamada but I was actually reluctant to watch it at first. It's a good thing I gave it a go.
Credits:
Image Source
Sano Kyun's Youtube Channel
¨ðº°˜¨ ¨˜°ºð¨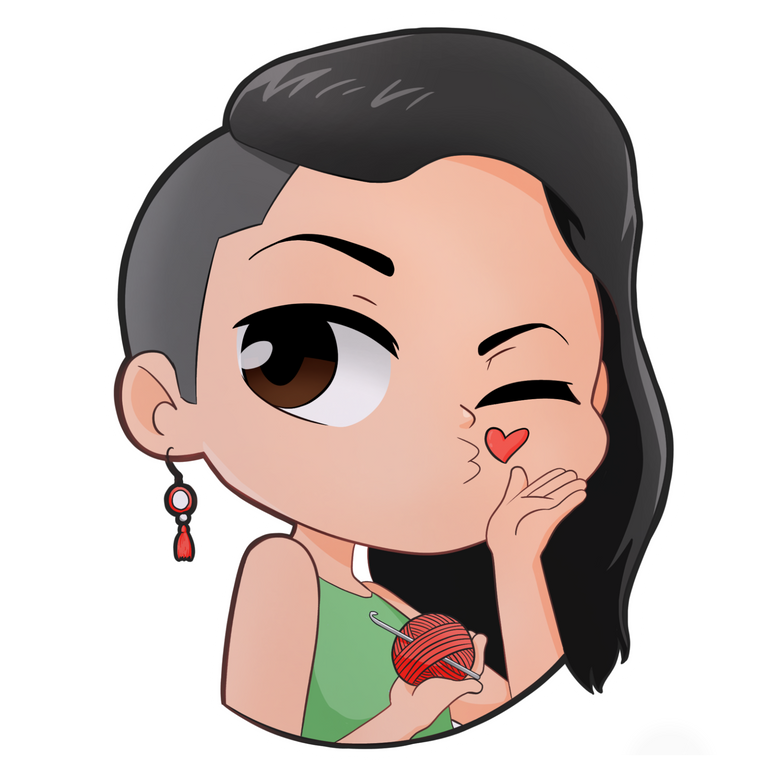 @romeskie is a full-time stay at home mom juggling homeschooling, crocheting, and homemaking. A Business Administration graduate with a major in Marketing who ended up in the contact center industry, on the frontlines, climbing her way up to Workforce Management where she found her passion in real-time analysis and management. A once self-proclaimed careerwoman who soon realized homemaking was her real calling. Her passion varies from reading, writing, photography, and most of all, crocheting.
Connect with her through her Facebook Page: The Leftie Crocheter and on Instagram. Feel free to subscribe to her Youtube Channel: The Leftie Crocheter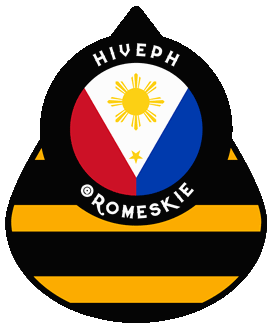 Big thanks to @bearone for my Hive PH badge.