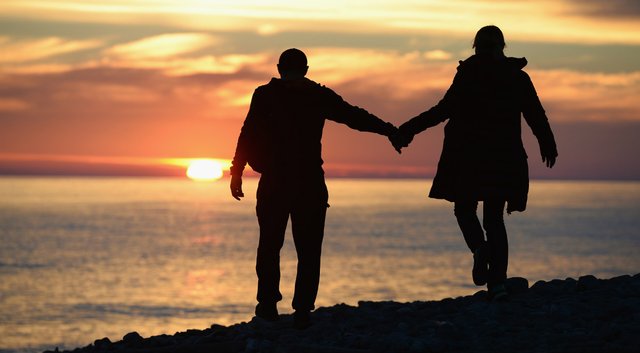 Marked on his skin but far from his heart
I return to the past remembering those times that more than a pleasure for both of us, it was a beautiful way to communicate, connect and love each other. Time has passed so quickly in the good moments, and now in the dark ones, the seconds seem endless, as if there was no end to stop feeling a hindrance in your life or a simple tool of pleasure.
I miss those nights when you waited for me naked, with that itchy look that told me how much you wanted me, how much you waited for me as if I were a necessity for you. Nights that left in my skin marks of our love consuming between the pleasure and sweat of our bodies agitated but satisfied to the desire of our lips to travel every corner of our bodies, joined the most pleasant and beautiful thought, such as that time we promised to always be united, as those times you waited for me with patience to enjoy life together.
You called for my name when you made my body something completely yours, something that made me feel like I was on the top of a mountain or in the sky of a paradise, scented flowers on your skin caressing my body with love, fragile with the desire to make your dirty thoughts come true but protecting my body and integrity, everything with a tireless love for the desire to always remain united, nothing would separate us, nothing would stop this desire that this which is forbidden for society would not be denied in our world.
But all that dissipates, and you forget me, you make me and my body a tool of pleasure to commitment, without even feeling sorry for me or that's what my body says out loud between my thoughts, between my confused feelings for life, for your silence and my remoteness. You say that I am like a rock when I really do not want to take a false step to not do more damage, not to be me the reason for the end of this that was born in a beautiful way, I have not had a moment to think a world or life without you to my side, but a mark on my skin had left traces in my soul that I could not see but only feel.
My face fills with tears when I see you turn your back on me, and yet I can't hold on to any pride and I go after you asking for forgiveness and a thousand opportunities that you should have asked me for. But that's how love is, so blind and foolish, that it bleeds from the wound and instead of seeking the cure it wants to continue being hurt.
I don't know if there is another one in your life, I don't know if I want another one in my life or if the world itself will allow me. I only know that more than marks are indelible scars of life and whose uncertain fate could not dissipate, because in them memories of an old love still exists. Time can perhaps calm you down, but it never ensures that I can forget you.
"We are imperfect beings who are born to love and continue to collect the marks of life, not always good, some are bad, but we must follow the course even when the road is full of thorns"


Please don't use tipu, it sucks.