Hello all...!!!
I hope you are always healthy and happy wherever you are. On this occasion I will share some pictures about the mantis. I hope you like it.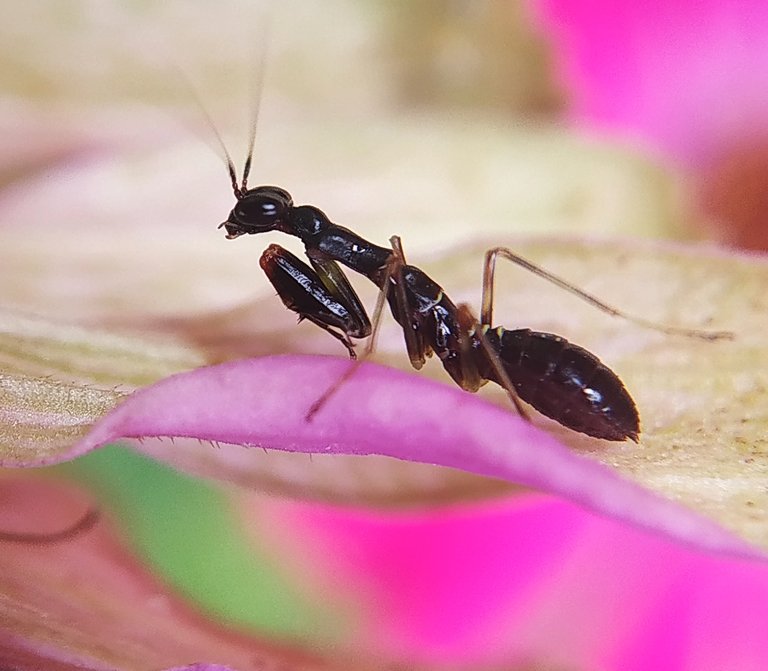 This is a type of mantis that is very small, at first glance this mantis is very similar to a black ant. It's just that there are two elongated front legs that it is known that this is a type of mantis.
I found this mantis on a flower crown in my yard where I live. I had a little trouble shooting it. Because this mantis moves very nimbly. But I only found a few pictures taken by a smartphone camera and added a macro lens.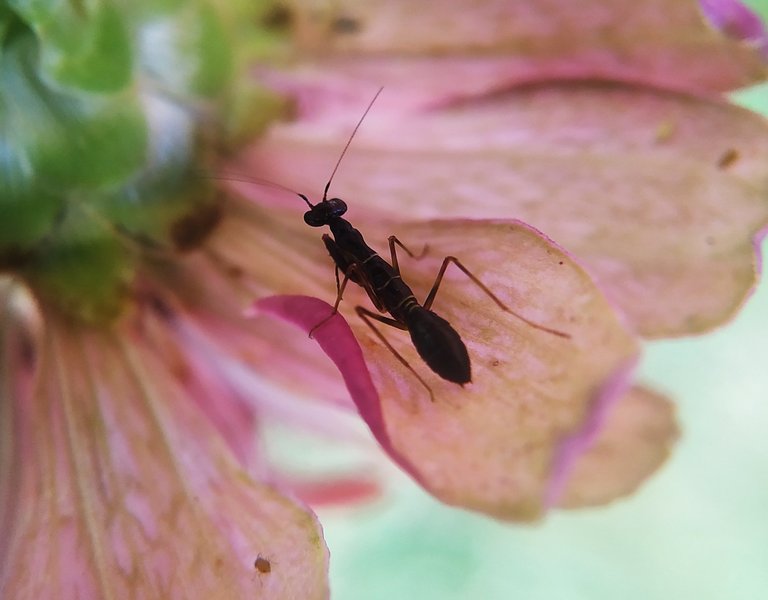 .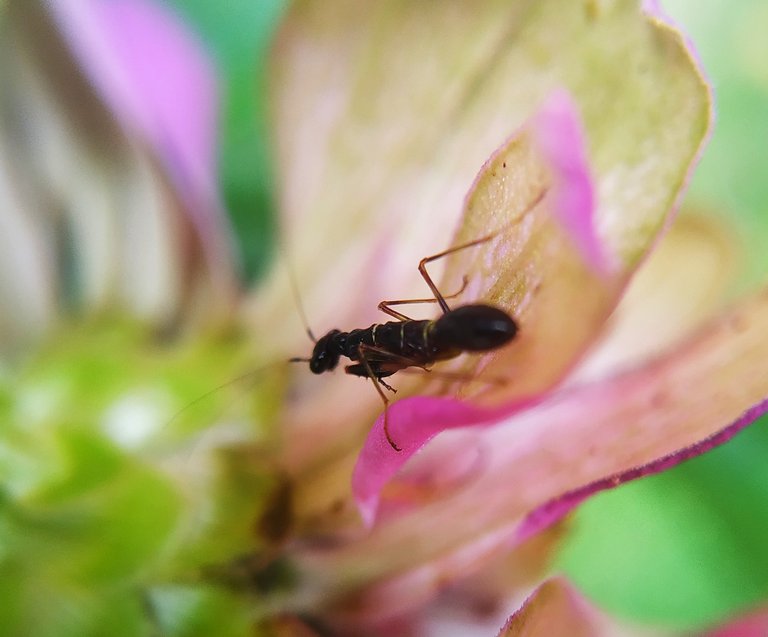 .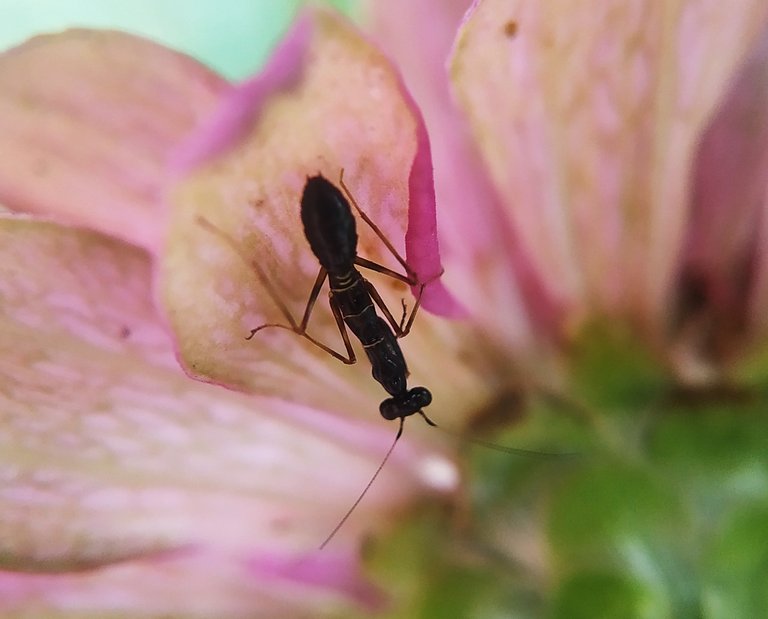 .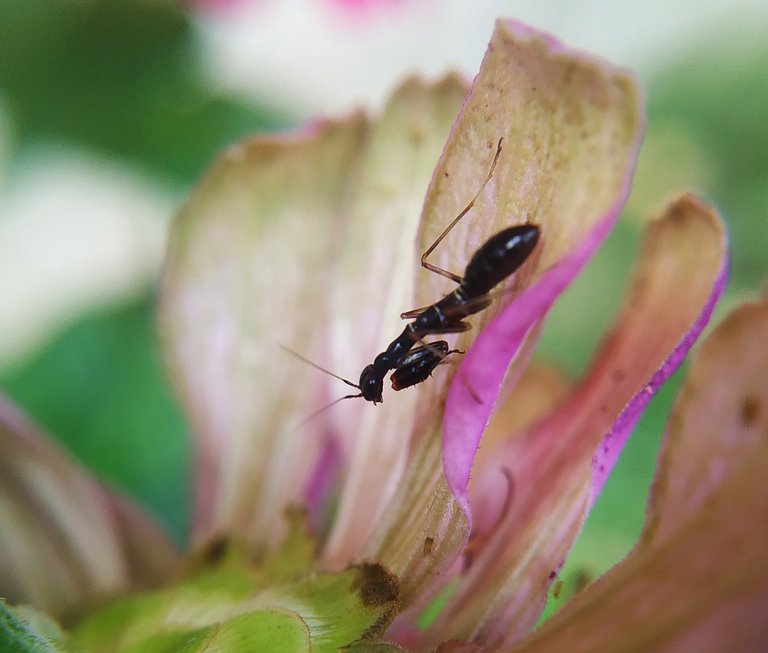 Camera smartphone xiomi redmi note 6 pro + macro lens
Thank you for visiting my post.
By @rizasukma