These few days have been very hectic. I have been Taking too much pressure, just for the sake of making a stand up on a certain project. Hopefully, it will bear the fruit, which I have been expecting! Keeping everything aside, sometimes going for a small trip is indeed exciting. Nevertheless, let me share a day with you all and hopefully it will be worth sharing the details!
---
Like I said, it was going to be a short trip of few friends. And honestly, it was totally unplanned. Like the way, where few friends get together and decides than and then, lets do it. That sort of situation. The place was not really within the city. So had to take a small bike ride to reach out there. We were basically taking a long ride with few bikes but on the way back we decided to have some food and also enjoy the view as we speak. Let me show you a glimpse of the place.
---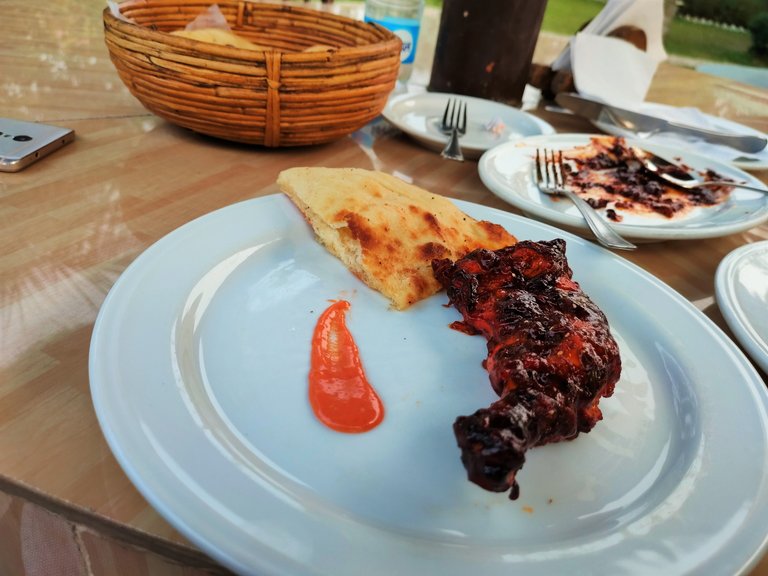 Bar-BQ chicken with NAN
---
Since, the place was out of city, the cafe and restaurant was little bigger and had some room to freely enjoy the fodd. Or else, nowadays in city the restaurants are opening here and there, without even thinking about the concern of place and size of the restaurants. This is becoming more than a concern in my city lol.
---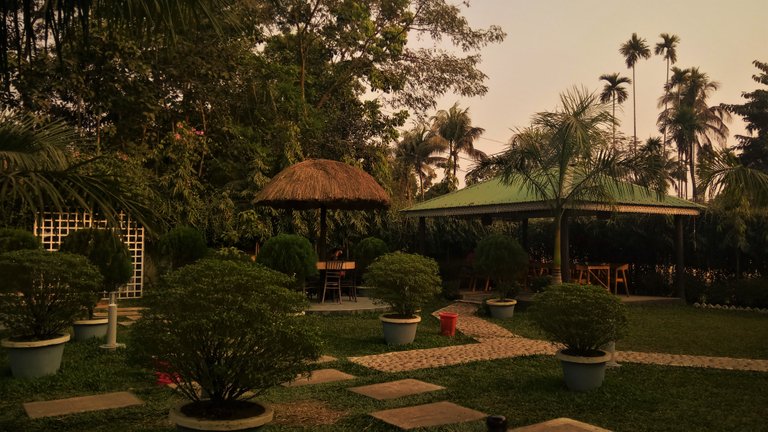 ---
Since it is outside of city, the number of customers are not in number, that is what I thought though. But seems like I was wrong, as they have some pre booking system and we were lucky to have seats particularly that day. lol so much have been happening but seems like I am cornered in front of my lappy (laptop) and forgetting about my real life.
---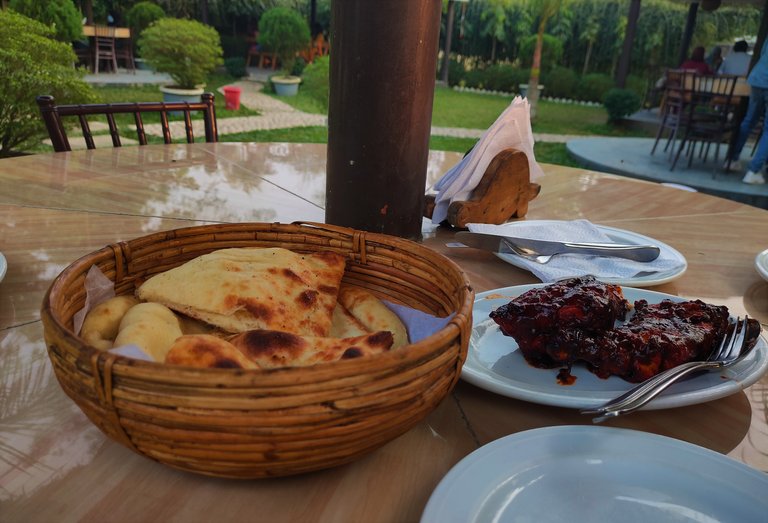 ---
But I must say, there food was much better. Maybe I was little hungry or there food was actually good. This is what happens, when you are in dire need of food and your tummy can take literally anything at that point.
---
---
Yep, something fancy for couples, I guess!
---
Nothing outstanding really happened that day. Just some usual time spent with brothers. But these sort of short breaks from usual days is a much needed one. As it does really helps a lot and allows to keep the mind fresh and restart the daily tasks at hand!
---
Name of the restaurant : Inayah's Cafe and Restaurant
---
---
Best regards
Rehan
---
---