---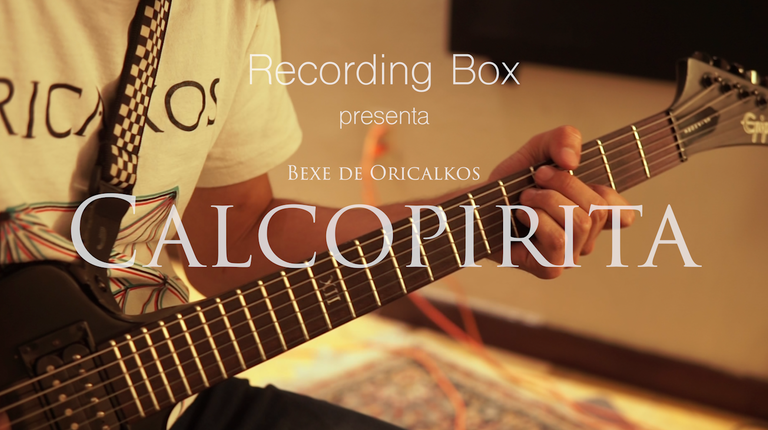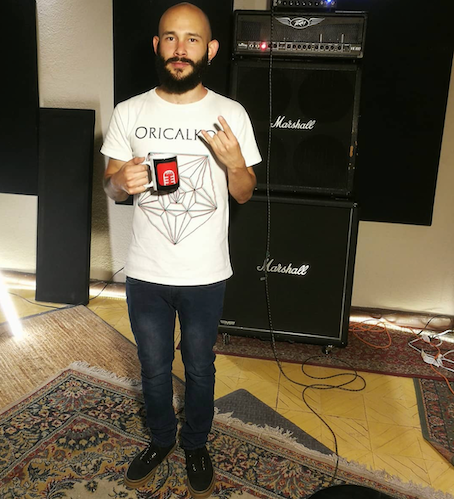 Recording Box's awesome session guitarist in his habitat [ENG]
German speakers: Bösche
English speakers: Beshe
This is Bexe,
He's a regular session guitarist here in the studio and He's the lead singer and guitar player of his progressive metal band: Oricalkos.
We are currently in the process of recording am 8 track album which still has no name.
On off days, we fool around in the studio and try ridiculous ideas that sometimes work and sometimes sound like garbage. But hey... we experiment in the name of science (and music).
---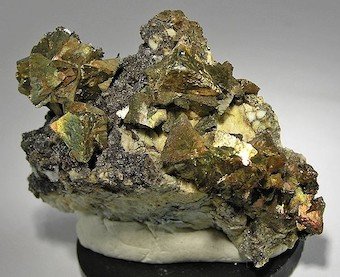 Today we recorded a playthrough of one of the tracks from the last album. The track is called Chalcopyrite which is a copper iron sulfide mineral which is often confused with gold.
---
Tuning: standard D
Chords used in main riff:



---
[ESP] Origen del nombre "Calcopirita"
de nuestro primer álbum. (pirita, pirita de cobre), del 'Oricalco' griego 'chalkos'-Cobre y 'oros'-montaña, o "cobre de montaña", y 'pyrités' 'pyros'- fuego fórmula: CuFeS2 (sulfuro de hierro y cobre[el cobre da el color dorado])
Mejor conocida como el "oro de los tontos" usado infamemente por alquimistas para engañar a gente diciendo que podrían convertir plomo en oro...
De estructura cristalina cúbica y superficie lisa y lustrosa, refleja gran porcentaje de luz por lo cual luce metálico el mineral.
Entre sus propiedades piezoeléctricas podemos encontrarla como resonador en antenas antiguas de radio de amplitud modulada (AM), pastillas de micrófonos, y también como ignitor piroeléctrico en encendedores puesto que al ser frotada con ciertos metales saca chispas, de ahí su nombre. Además de ser utilizada en la producción de ácido sulfúrico y por ende parcialmente tiene importancia en la extracción de plata.
Además es hermoso el material, la estructura cúbica lo hace lucir casi artificial.
https://www.instagram.com/oricalkosgt/
https://oricalkos.bandcamp.com/releases
https://www.instagram.com/rebelguitarsgt/
---
Chalcopyrite image
By Rob Lavinsky, iRocks.com – CC-BY-SA-3.0, CC BY-SA 3.0, https://commons.wikimedia.org/w/index.php?curid=10158499
---
▶️ 3Speak

Clamp text to the right