¡Hola a todos los Hivers nautas!
Mi nombre es Rakel Elizabeth. Pueden decirme Rake o mejor aún Rachel como la mayoría me suele decir.
Hi, to all the Hivers nautas!
My name is Rakel Elizabeth. You can call me Rake or better yet Rachel as most usually call me.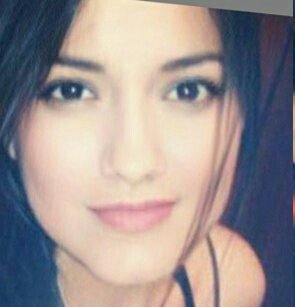 Nací como los que les gusta hacer lo que les da la gana pero con cojones y guerreando porque sin aviso, sin esperar al día provisto por el médico, salí del vientre de mi madre de pie, en casa a la 01:00 de la madrugada, con ayuda de mi padre y una partera de emergencia; sí, así nací. En mi bello país Venezuela, en un pueblito hermoso llamado El Tigre, del estado Anzoátegui.
Soy la 9na hija; somos 10 hermanos de los cuales 5 son hombres y 5 somos mujeres pero por su puesto quien les escribe, es de las mujeres, la menor; no sólo en edad sino también en tamaño (1.49cm). De papá y mamá somos sólo 4 hermanos (los menores de los 10). Mis hermanos mayores siempre han vivido en otro país.
I was born like those who like to do whatever they want but with cojones and fighting because without warning, without waiting for the day provided by the doctor, I came out of my mother's womb standing up, at home at 01:00 in the morning, with the help of my father and an emergency midwife; yes, that's how I was born. In my beautiful country Venezuela, in a beautiful little town called El Tigre, in the state of Anzoátegui.
I am the 9th daughter; we are 10 siblings of which 5 are male and 5 are female, but of course the one who is writing this is the youngest of the females, not only in age but also in size (1.49cm). From mom and dad we are only 4 siblings (the youngest of the 10). My older brothers have always lived in another country.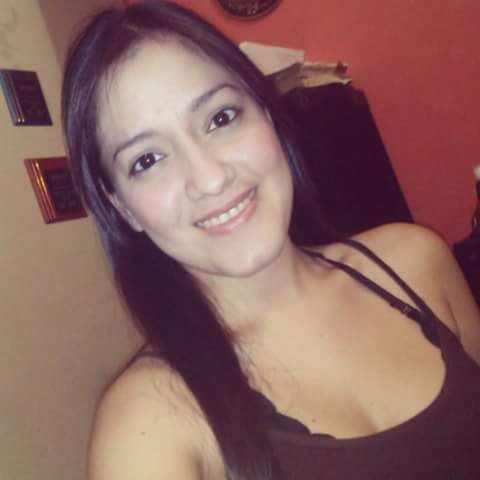 Desde muy pequeña he sido muy independiente, y protectora de mi hermano menor (Andrés), era valiente por él, si tenía que pelear con niños para defenderlo lo hacía. Aún sigo peleando por lo que amo. Amo mi familia, mis hermanos y las personas que de una u otra forma han estado conmigo en todo momento.
Since I was very little I have been very independent, and protective of my younger brother (Andres), I was brave for him, if I had to fight with children to defend him I did it. I still fight for what I love. I love my family, my siblings and the people who in one way or another have been with me at all times.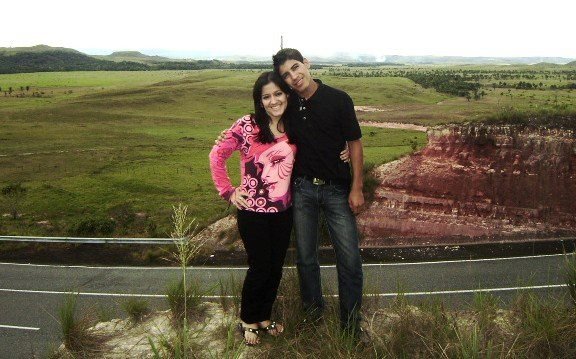 Extraño mucho a mi familia.
Actualmente me encuentro sola en Venezuela, todos ellos migraron por la situación del país. No es fácil estar sin ellos a pesar de ya ser una persona adulta. Hay situaciones donde se requiere visitar a un familiar o un hermano y no es mi caso actualmente.
I miss my family very much.
I am currently alone in Venezuela, all of them migrated because of the situation in the country. It is not easy to be without them even though I am an adult. There are situations where it is necessary to visit a relative or a sibling and this is not my case at the moment.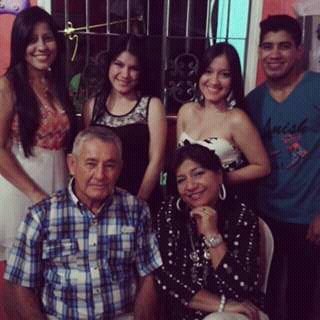 Mis padres son de Ecuador y toda mi familia (hermanos mayores, sobrinos, tíos, primos, abuela) son de allá.
Despertar y no tener un "buenos días", cocinar para ti sola, dormir y no tener a quién darle un "buenas noches", es duro amigos. Para nadie es un secreto la situación del país y creo que esto de vivir aquí y solo, es para guerreros.
My parents are from Ecuador and all my family (older siblings, nephews, nieces, aunts, uncles, cousins, grandmother) are from there.
Waking up and not having a "good morning", cooking for yourself, sleeping and not having someone to say "good night" to, is hard, my friends. It is no secret to anyone the situation of the country and I think that living here alone is for warriors.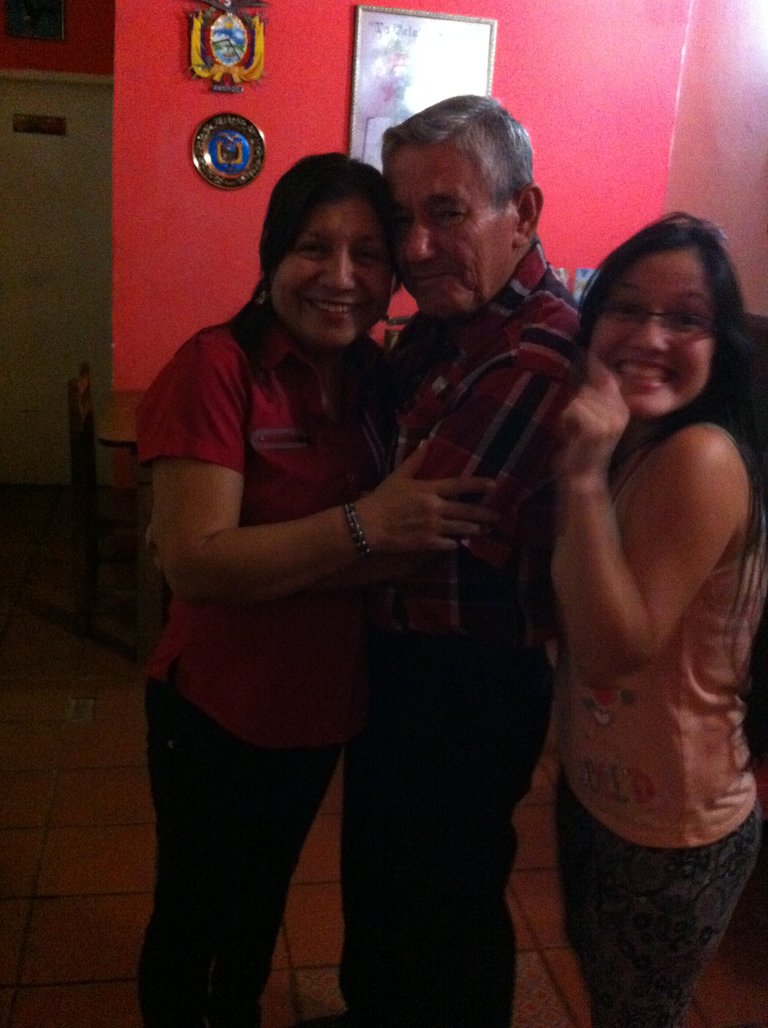 Mi computador y teléfono móvil son las pequeñas ventanas que tengo para verlos desde la distancia y conversar con ellos, pero quiero que sepan que hay momentos de los cuales esas pequeñas ventanas virtuales no son suficientes y detrás de ellas siempre me encuentro con algún hecho que no puedo contar, con un llanto retenido, con palabras silenciadas, y con abrazos que no puedo dar. Espero pronto reencontrarme con mi familia y volver a tener momentos juntos, no importa si son momentos duros, o hermosos; sólo quiero pasarlos en compañía y no sola.
My computer and cell phone are the small windows I have to see them from a distance and talk to them, but I want them to know that there are moments when those small virtual windows are not enough and behind them I always find myself with some fact that I cannot tell, with a withheld cry, with silenced words, and with hugs that I cannot give. I hope soon to be reunited with my family and have moments together again, no matter if they are hard moments, or beautiful ones; I just want to spend them in company and not alone.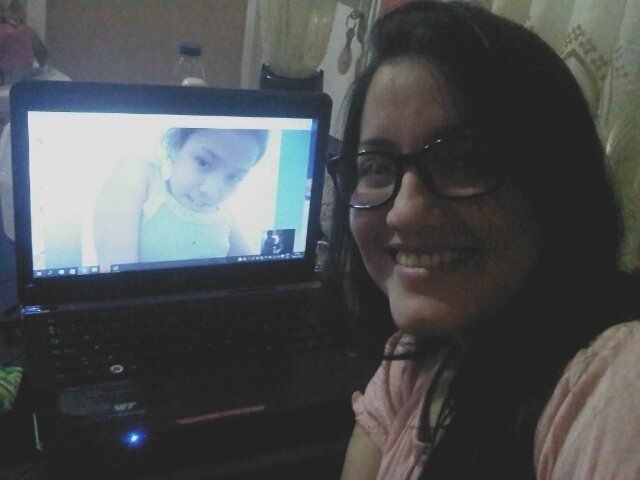 Extraño las parrillas en familia y esos días donde compartíamos y pasábamos riendo, peleando, riendo (otra vez). Donde la casa se sentía llena y completa.
Tengo 17 sobrinos hermosísimos, soy tía abuela de dos hermosos bebés. A mi edad (28años) eso es un lujo y una hermosa dicha. Me encantan los niños, pero los de otros, esos que podemos devolver cuando ya estamos cansados u ocupados. Y mientras no tenga hijos, disfruto de los hijos de otras personas. Me encanta hacerlos reír con mi disfraz de payasa y dibujarles caritas felices en sus rostros pero sobretodo me encanta escucharlos y soñar con ellos.
I miss family barbecues and those days where we shared and spent laughing, fighting, laughing (again). Where the house felt full and complete.
I have 17 beautiful nieces and nephews, I am a great aunt to two beautiful babies. At my age (28) that is a luxury and a beautiful joy. I love children, but I love other people's children, those that we can give back when we are tired or busy. And while I don't have children, I enjoy other people's children. I love making them laugh with my clown costume and drawing happy faces on their faces, but most of all I love listening to them and dreaming with them.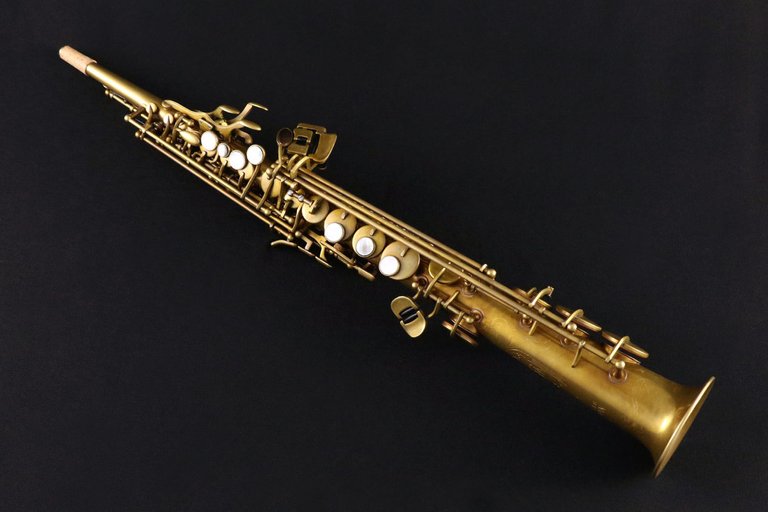 Source
Desde pequeña me gusta mucho la música, en mi adolescencia aprendí a tocar el Saxofón soprano (instrumento de viento), permanecí varios años en la orquesta sinfónica de mi ciudad. Participe en eventos juveniles. Me retire por motivos de viajes, ya que me encanta viajar, estuve viviendo en otro estado de mi país (Santa Elena de Uairén, Estado Bolívar), donde aprendí el idioma Portugués de Brasil.
Since I was a child I love music, in my adolescence I learned to play the soprano saxophone (wind instrument), I spent several years in the symphony orchestra of my city. I participated in youth events. I retired for travel reasons, since I love to travel, I was living in another state of my country (Santa Elena de Uairen, Bolivar State), where I learned the Brazilian Portuguese language.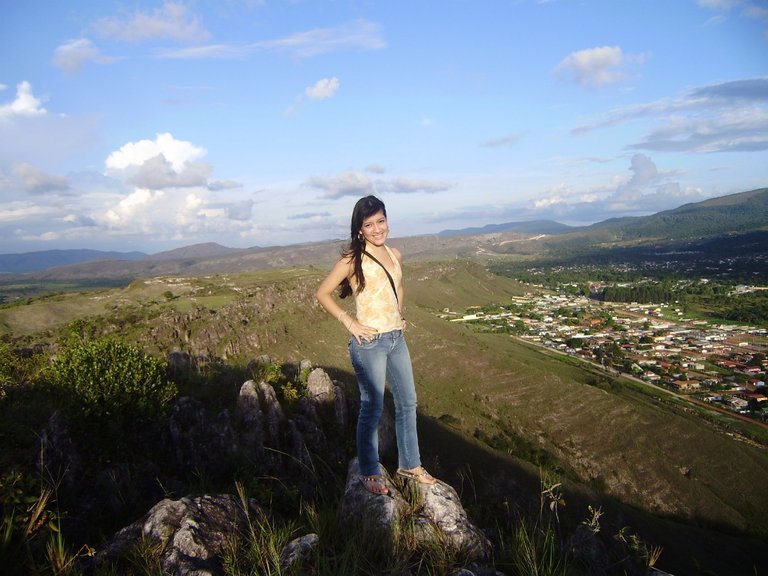 ---
Estudié Derechos Humanos junto a mi hermana @elizabeths14 (conocida como Simplemente Eli) quien algunos de ustedes ya deben conocer. Ella me impulsó a entrar en esta plataforma de Hive; es una persona que amo y de las cuales más adelante quisiera hablarles con más detalles.
I studied Human Rights with my sister @elizabeths14 (Simply Eli) who some of you may already know. She pushed me to join this Hive platform; she is a person I love and I would like to tell you more about her later.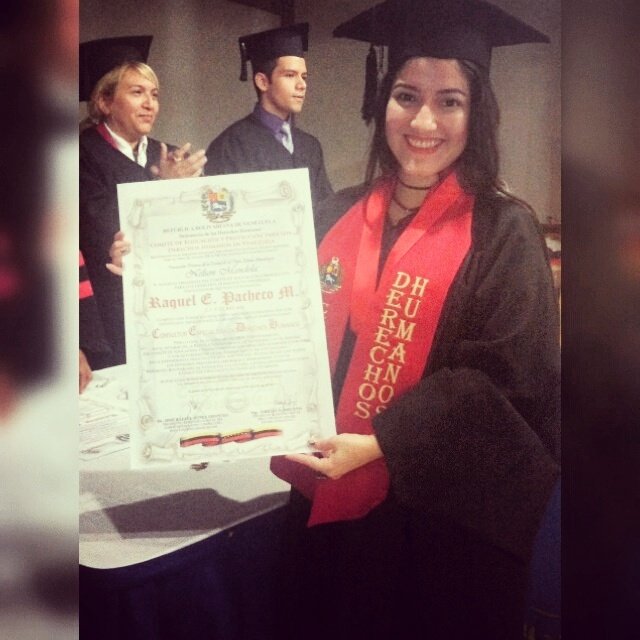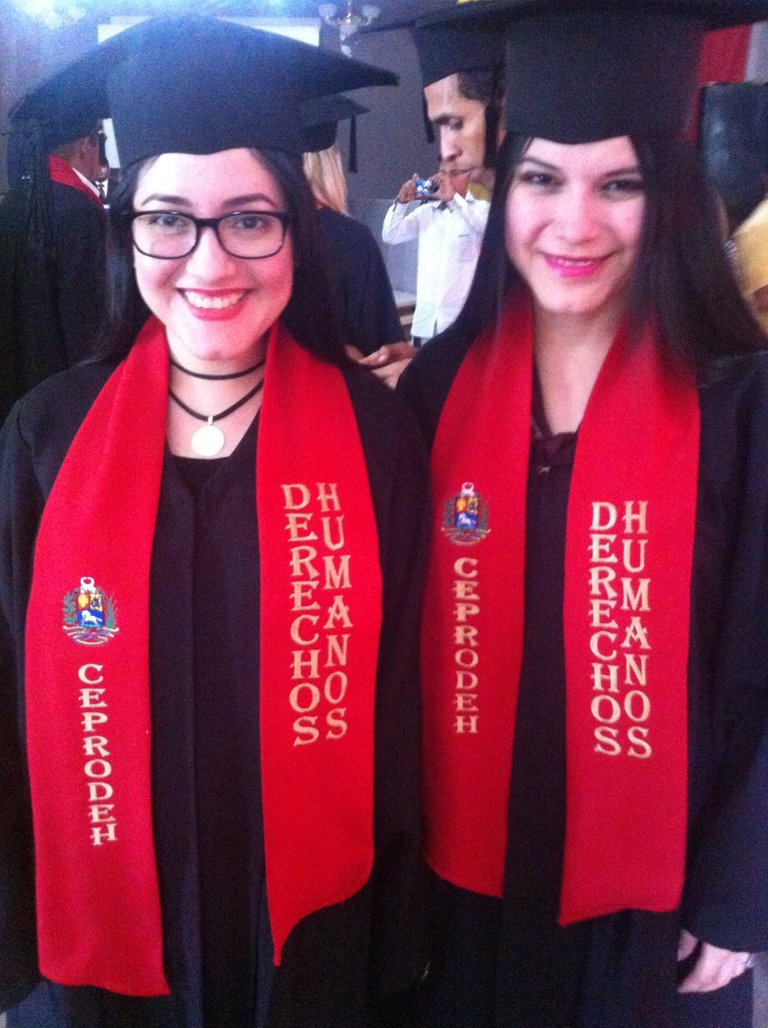 ---
Actualmente estudio Administración de empresas; me encanta llevar cuentas, todo lo que tenga que ver con números, cantidades, precios, inversiones, contabilidad, etc. Soy una pequeña caja fuerte en mi familia. Les he llevado ahorros y cuentas a mi padre y hermano menor.
Desde muy temprana edad he generado mi propio dinero, me gusta trabajar y obtener las cosas por mí misma.
Estudié paramédico hace años, porque me gusta ayudar a las personas, me gusta mucho la salud; el paramédico tiene la primera conexión con el herido, puede ser el salvavidas de muchas personas. Disfruté mucho mis pasantías y espero seguir ejerciendo mis conocimientos muy pronto.
I am currently studying Business Administration; I love to keep accounts, anything to do with numbers, quantities, prices, investments, accounting, etc. I am a little safe in my family. I have kept savings and accounts for my father and younger brother.
From a very early age I have generated my own money, I like to work and get things for myself.
I studied paramedic years ago, because I like to help people, I like health very much; the paramedic has the first connection with the injured, he can be the lifesaver of many people. I really enjoyed my internships and I hope to continue practicing my knowledge very soon.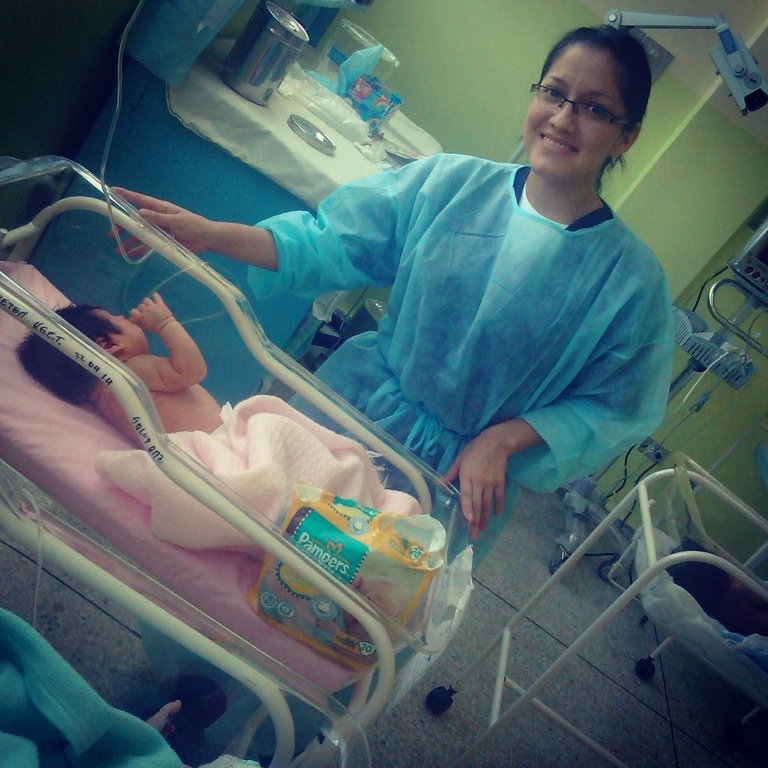 Desde que tengo uso de razón siempre hemos tenido mascotas y créanme es algo fascinante pero a la vez triste cuando ya no lo están. Desde pericos, loros, pollos, patos, muchos perros, tortugas, dragones y unicornios (bueno esas dos últimas son mentira, pero les juro que si existiesen las hubiéramos tenido).
Ahora tengo un gato, le llamo: Pepperoni y de cariño le llamo: Peppe, pronto les hablaré de él, me parece que les encantará tanto como a mí. Por su puesto les hablaré de otras mascotas demasiado especiales para mí que marcaron mucho mi infancia y parte de mi juventud. Un consejo para ustedes que me leen, es que no cohíban a sus hijos de tener mascotas; los niños necesitan de mascotas (no importa qué animal) desde un loro hasta un caballo, créanme les cambiara su vida.
For as long as I can remember we have always had pets and believe me it is fascinating but sad when they are no longer with us. From parakeets, parrots, chickens, ducks, many dogs, turtles, dragons and unicorns (well those last two are a lie, but I swear that if they existed we would have had them).
Now I have a cat, I call him: Pepperoni and I love to call him: Peppe, soon I will tell you about him, I think you will love him as much as I do. Of course I will tell you about other pets too special for me that marked my childhood and part of my youth. A piece of advice for you who read me, is that you should not stop your children from having pets; children need pets (no matter what animal) from a parrot to a horse, believe me, it will change their lives.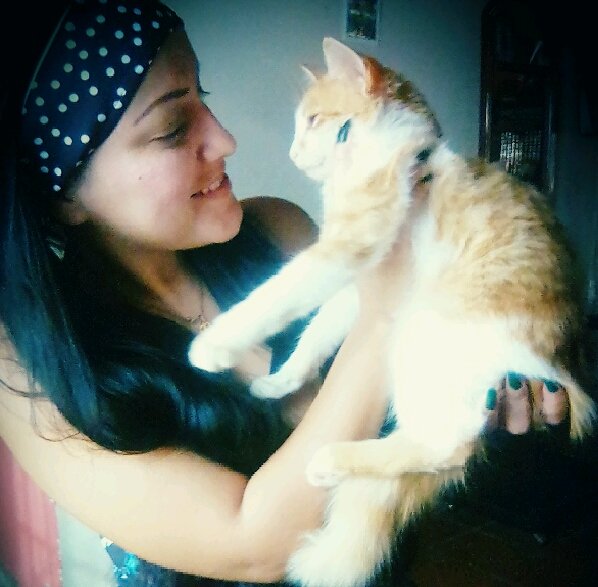 Les quiero compartir un dato curioso sobre mí, y es que aún no he aprendido a nadar, sí así como lo leen. Le temo al agua (pero ojo) al agua que me cubra a más de la barbilla, y si viene acompañada de olas es peor. Voy al mar y lo amo pero solo permanezco a la orilla, igual cuando voy a los ríos o alguna piscina. Sueño con poder nadar, pero primero sueño con quitarme el miedo a las aguas profundas. Tengo muchos más datos curiosos que más adelante les contaré y compartiré ya que estoy aquí para eso.
I want to share a curious fact about me, and that is that I have not yet learned to swim, yes just as you read it. I'm afraid of water (but be careful) water that covers me more than my chin, and if it comes with waves it's worse. I go to the sea and I love it but I only stay at the shore, the same when I go to the rivers or a swimming pool. I dream of being able to swim, but first I dream of getting rid of my fear of deep water. I have many more curious facts that I will tell you later and share since I am here for that.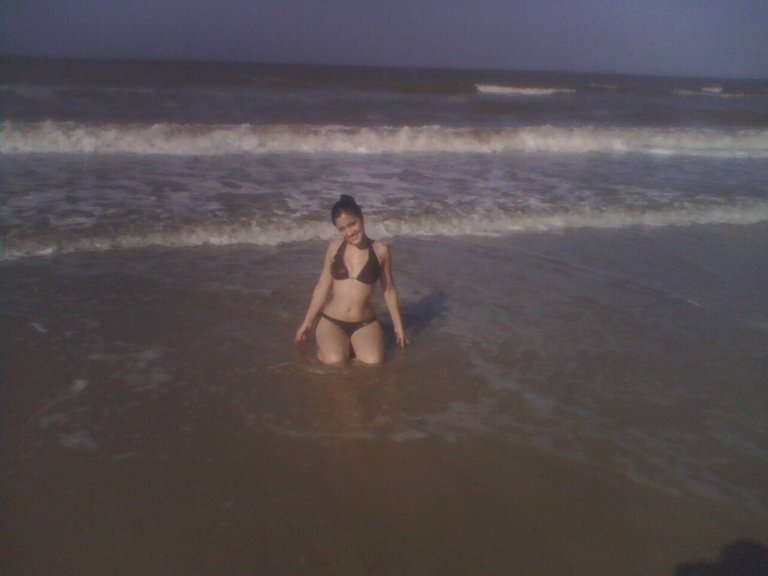 Para mí es muy importante compartir con amistades. La palabra amistad para mí es muy real y soy la persona que da todo lo que le gusta recibir; me doy la tarea de ser la amiga que yo quiero tener el resto de mi vida. Si tengo un solo pan y tú no lo tienes te lo regalaría.
Soy generosa y sociable y reconozco una buena persona en dos minutos de conversación o en dos minutos de verla actuar con los demás. He tenido decepciones de personas como amigos, pero no permito que ellos cambien la esencia de lo que soy; cada día me esmero más por dar lo mejor. Sé diferenciar entre amigos y compañeros o conocidos porque la amistad es diferente y es algo que no se debe tomar a la ligera; aunque hoy en día tengo pocos amigos, me siento dichosa de los que tengo y de tenerlos en mi vida porque hay una frase de un autor desconocido que dice: "No importa la cantidad, sino la calidad"
For me it is very important to share with friends. The word friendship for me is very real and I am the person who gives everything I like to receive; I give myself the task of being the friend I want to have for the rest of my life. If I have one loaf of bread and you don't, I would give it to you.
I am generous and sociable and I recognize a good person in two minutes of conversation or two minutes of watching them act with others. I have had disappointments from people as friends, but I do not allow them to change the essence of who I am; every day I strive to give my best. I know how to differentiate between friends and colleagues or acquaintances because friendship is different and it is something that should not be taken lightly; although today I have few friends, I am happy with the ones I have and to have them in my life because there is a phrase from an unknown author that says: "It is not the quantity that matters, but the quality".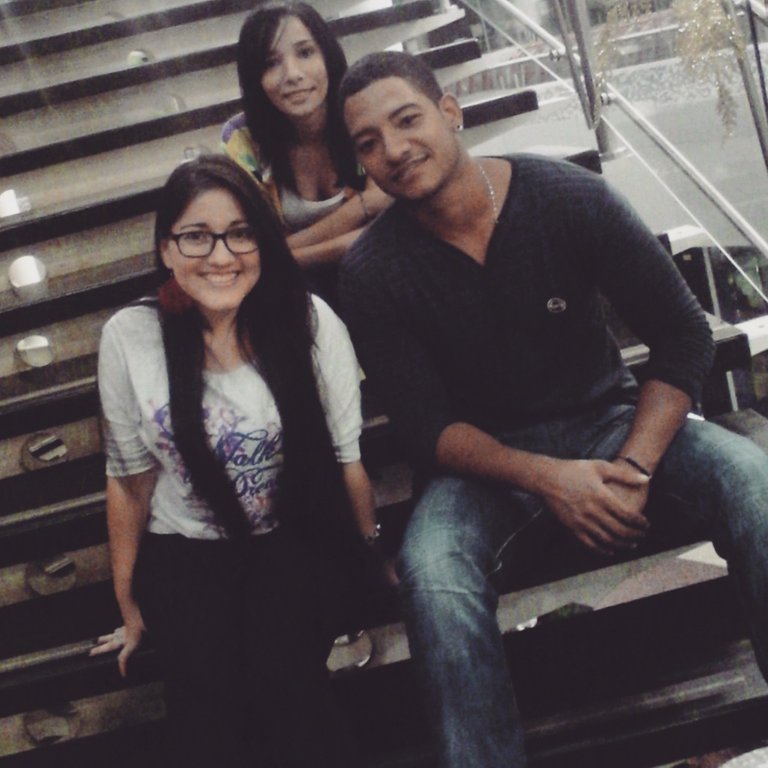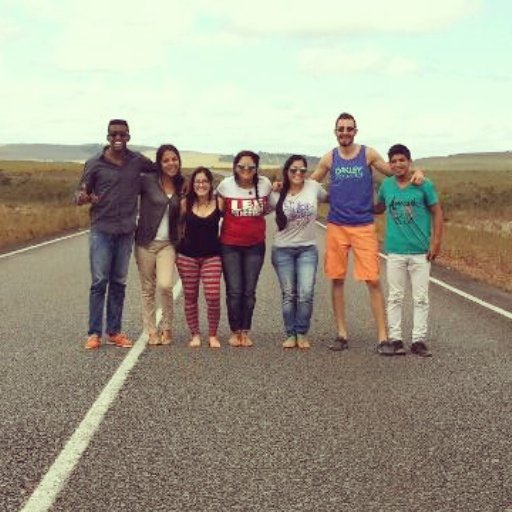 ---
Soy muy alternativa y tengo muchos gustos en la vida, como: la cocina (me encanta comer, soy una buena comensal. Disfruto hacer buena comida y para todos los gustos; me gusta la cocina árabe, italiana, ecuatorianas y por su puesto la venezolana), me gusta la agricultura, la música, la familia, los viajes, el café, los animales, los idiomas, la historia del mundo; y, ¿por qué no? Las motos, los vehículos, la mecánica (mi padre es mecánico) y muchísimas cosas más.
I am very alternative and I have many tastes in life, such as: cooking (I love to eat, I am a good eater. I enjoy making good food and for all tastes; I like Arabic, Italian, Ecuadorian and of course Venezuelan cuisine), I like agriculture, music, family, travel, coffee, animals, languages, world history; and why not? Motorcycles, vehicles, mechanics (my father is a mechanic) and many other things.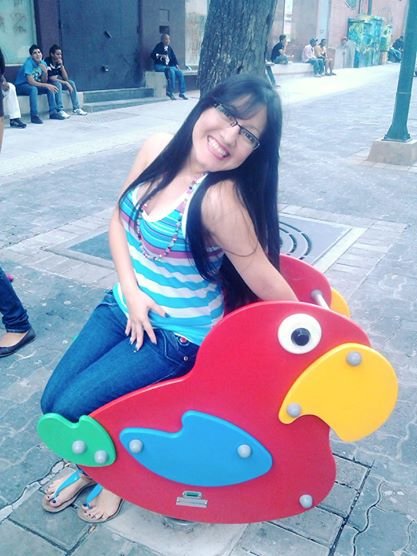 Pero sobre todo me gusta sonreír; siento que la mejor forma de aprovechar un día es sonriendo a pesar de cualquier dificultad que tenga, no puede faltarme como ingrediente principal una buena ración de sonrisa.
But above all I like to smile; I feel that the best way to make the most of a day is to smile despite any difficulty I may have, I can't miss a good ration of smile as a main ingredient.
---
Autor desconocido: "Reír hasta la barriga doler es el único dolor que merecemos tener"
Unknown author: "Laughing until your belly hurts is the only pain we deserve to have".
---
Mis aficiones son leer, escribir, bailar (amo bailar, y más cuando estoy sola con la música alta), me encanta cantar (aunque lo haga mal) y opino que Netflix y Disney plus es una de las mejores plataformas enfocadas al entretenimiento, sobre todo para los amantes de las películas, series y documentales, como yo.
No veo la hora de compartirles más gustos y cosas que hago con ustedes, como les comenté anteriormente gracias a mi hermana @elizabeths14 por mostrarme esta plataforma y enseñarme lo que hacen y como funciona.
My hobbies are reading, writing, dancing (I love dancing, and more when I'm alone with loud music), I love singing (even if I do it badly) and I think Netflix and Disney plus is one of the best platforms focused on entertainment, especially for movie, series and documentaries lovers, like me.
I can't wait to share more likes and things I do with you, as I told you before thanks to my sister @elizabeths14 for showing me this platform and teaching me what they do and how it works.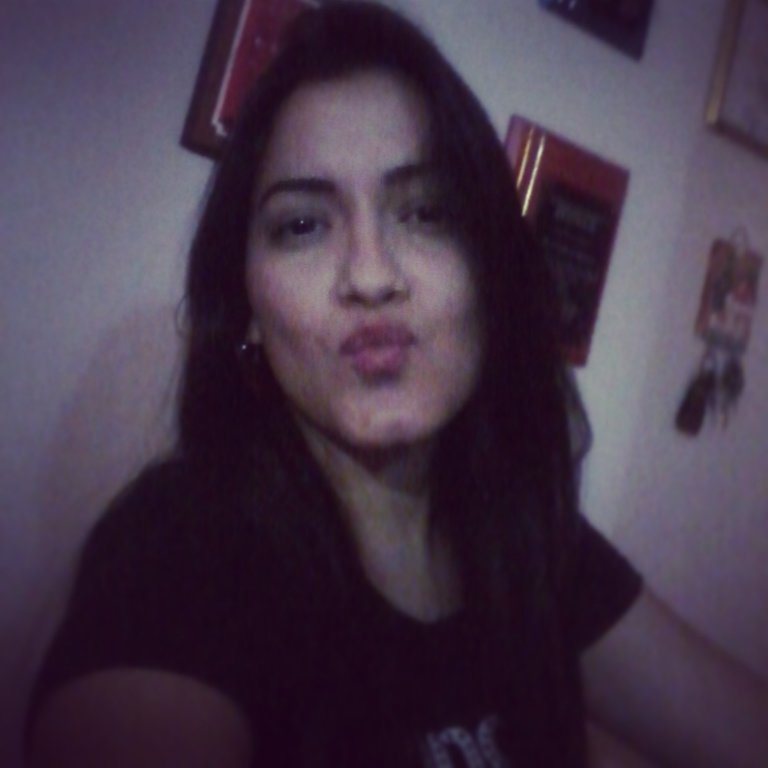 ¡Nos vemos pronto!
See you soon!
Redes Sociales / Social networks
---
Todas las imágenes son de mi propiedad, algunas fueron tomadas del álbum familiar.
All images are my own and some taken from the family album.