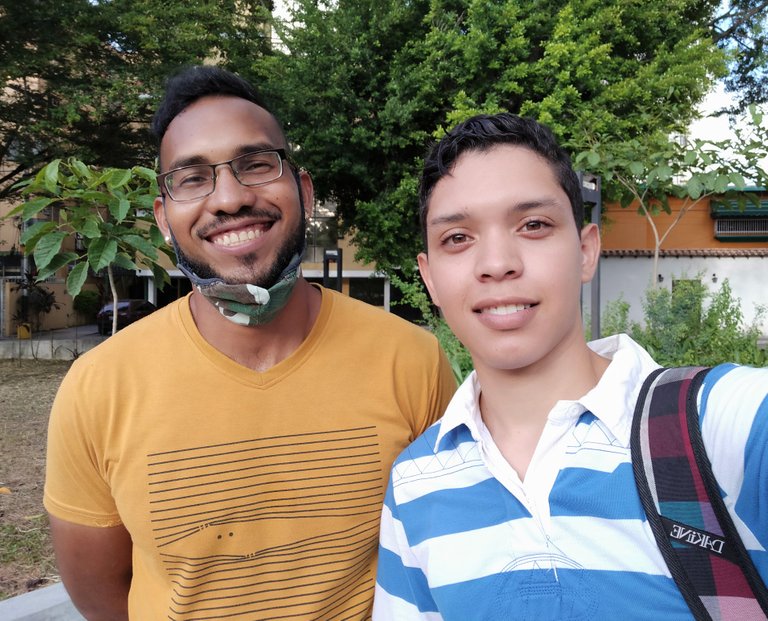 Desde el comienzo de la humanidad nos hemos definido por ser una especie social, hoy en día usamos el termino interactivos, y es que gran parte de lo que hacemos se trasmite en nuestro ámbito social, porque cada día nos volvemos más sociales, hasta con una pandemia mundial que nos evita ser tan sociales como antes, no hemos perdido nuestras costumbres de socializar, ayudados con la tecnología y el ingenio humano.
Since the beginning of humanity we have defined ourselves as a social species, today we use the term interactive, and that is that much of what we do is transmitted in our social environment, because every day we become more social, even with a global pandemic that prevents us from being as social as before, we have not disappeared our habit of socializing, helped by technology and human ingenuity.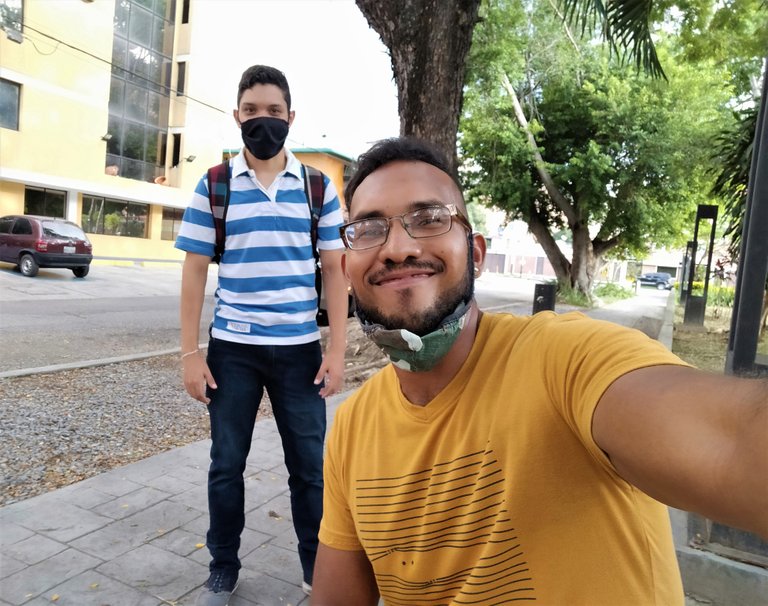 ---
---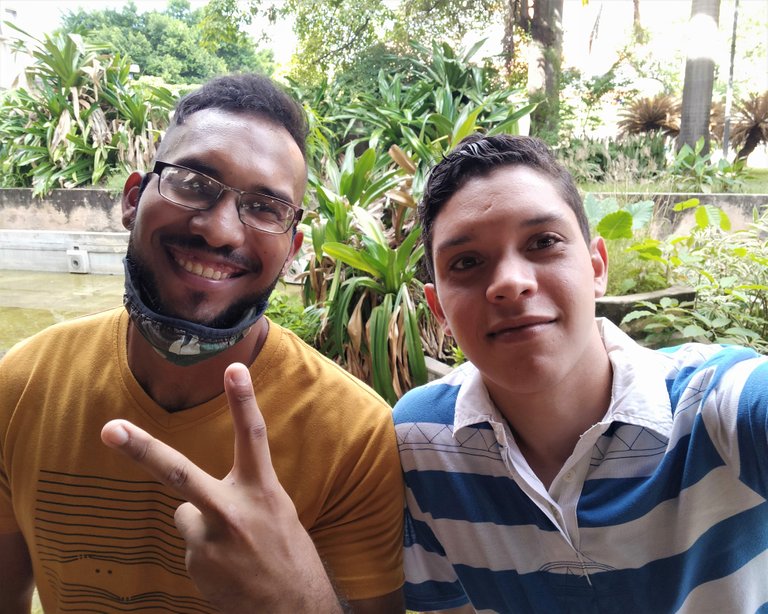 Siempre con el valor de lo importante por delante, como lo es la familia, los amigos, la diversión sana, el cariño y el amor; compartiendo como seres sociales, me atrevo a decir que compartir con nuestros seres queridos es unas de nuestras necesidades principales, con nuestras amistades también.
En esta ocasión pude conocer a un compañero de Hive a quien defino como una gran persona, él es
@manuelramos
, un ingenioso Hiver con mucha creatividad, amante de la fotografía y con un alma libre. Tiene una forma de pensar parecida a la mía en muchas cosas y en otras no, pero es una persona razonable con una competencia intercultural muy buena.
Remembering the value of family, friends, joint fun, affection and love; sharing as social beings, I dare say that sharing with our loved ones is one of our main needs, with our friends as well.
On this occasion I was able to meet a colleague of Hive whom I define as a great person, he is

@manuelramos

, an ingenious Hiver with a lot of creativity, a lover of photography and a free soul. He has a similar way of thinking to mine in many things and not in others, but he is a reasonable person with a very good intercultural competence.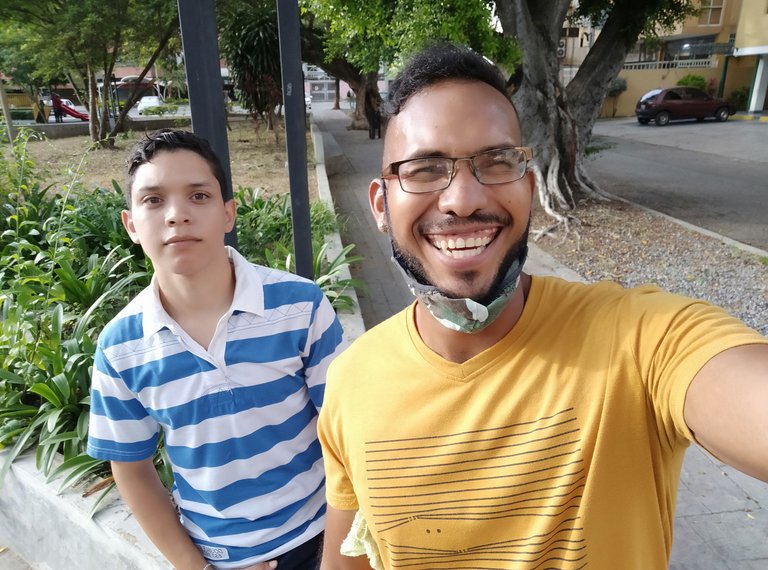 Lo conocí en la Ciudad Jardín de Venezuela "Maracay", tuvimos la oportunidad de conversar un poco en la Plaza Bolívar de Maracay, la más grande de Latinoamérica allí hablamos de quienes somos, a que nos dedicamos, hablamos mucho de Hive, me dio consejos para crecer como usuario, algunos de ellos fueron utilizar fotos de calidad en las publicaciones, utilizar algunas etiquetas y crear contenido de calidad, explotar mi creatividad y conocimientos sumándole valor a la plataforma.
I met him in the Garden City of Venezuela "Maracay", we had the opportunity to talk a little bit in the Bolivar Square in Maracay, the biggest in Latin America, there we talked about who we are, what we do, we talked a lot about Hive, he gave me the advice to grow as a user, some of them were to use quality photos in the publications, to use some labels and create quality content, to exploit my creativity and knowledge adding value to the platform.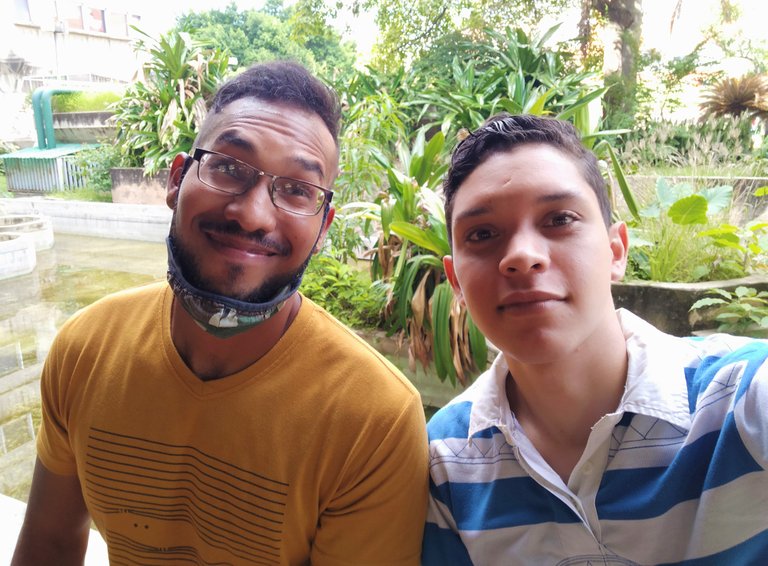 Seguimos caminando por el centro de esta hermosa ciudad hasta llegar a un Centro Comercial llamado "Las Américas", en este lugar me hablo de las transacciones de la plataforma y como me ayuda en mi parte económica, también comentamos ciertos temas de delegaciones y así se dio una dinámica social muy buena.
We continued walking through the center of this beautiful city until we arrived at a Shopping Center called "Las Americas", in this place he talked to me about the transactions of the platform and as it helps me in my economic part, we also commented on certain issues of delegations and thus there was a very good social dynamic.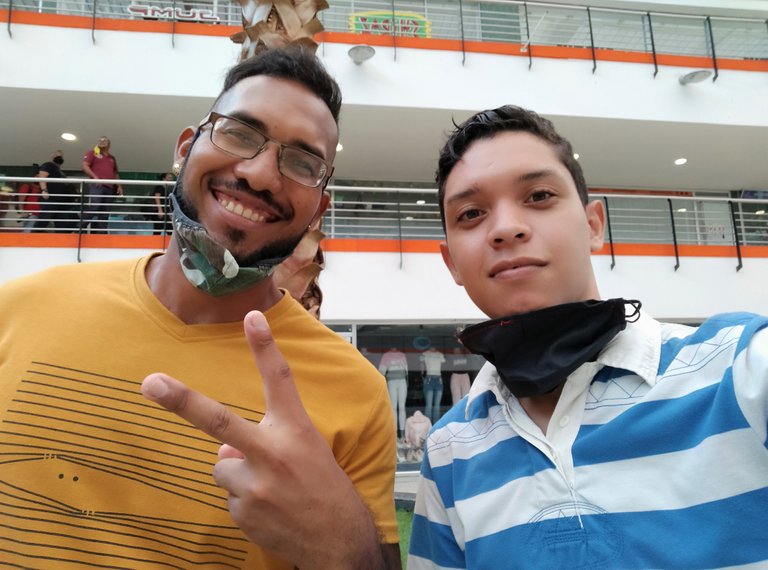 Para finalizar nos acercamos a un lugar cercano y tomamos algunas fotografías, para publicar en Hive donde me enseño un poco de ángulos, como utilizar la luz y más. En Hive puedes conocer a grandes personas como yo lo he hecho con mi nuevo amigo Manuel, pronto traeré más Hivers y los presentaré, de igual forma hablare un poco de sus contenidos. Gracias amigo por esos excelentes consejos y por ser una gran persona.
To finish we went to a nearby place and took some pictures, to publish in Hive where he taught me a little bit about angles, how to use the light, and more. In Hive you can meet great people as I have done with my new friend Manuel, soon I will bring more Hivers and present them, likewise I will talk a little about its contents. Thanks friend for those excellent tips and for being a great person.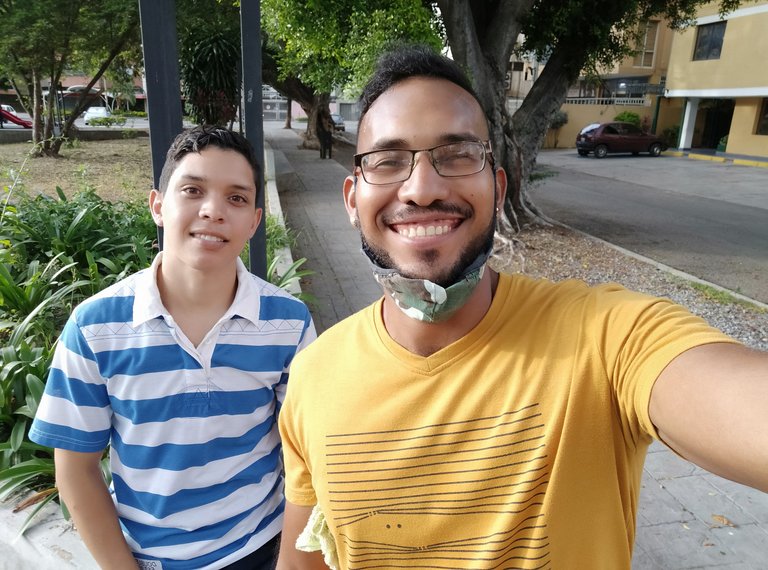 ---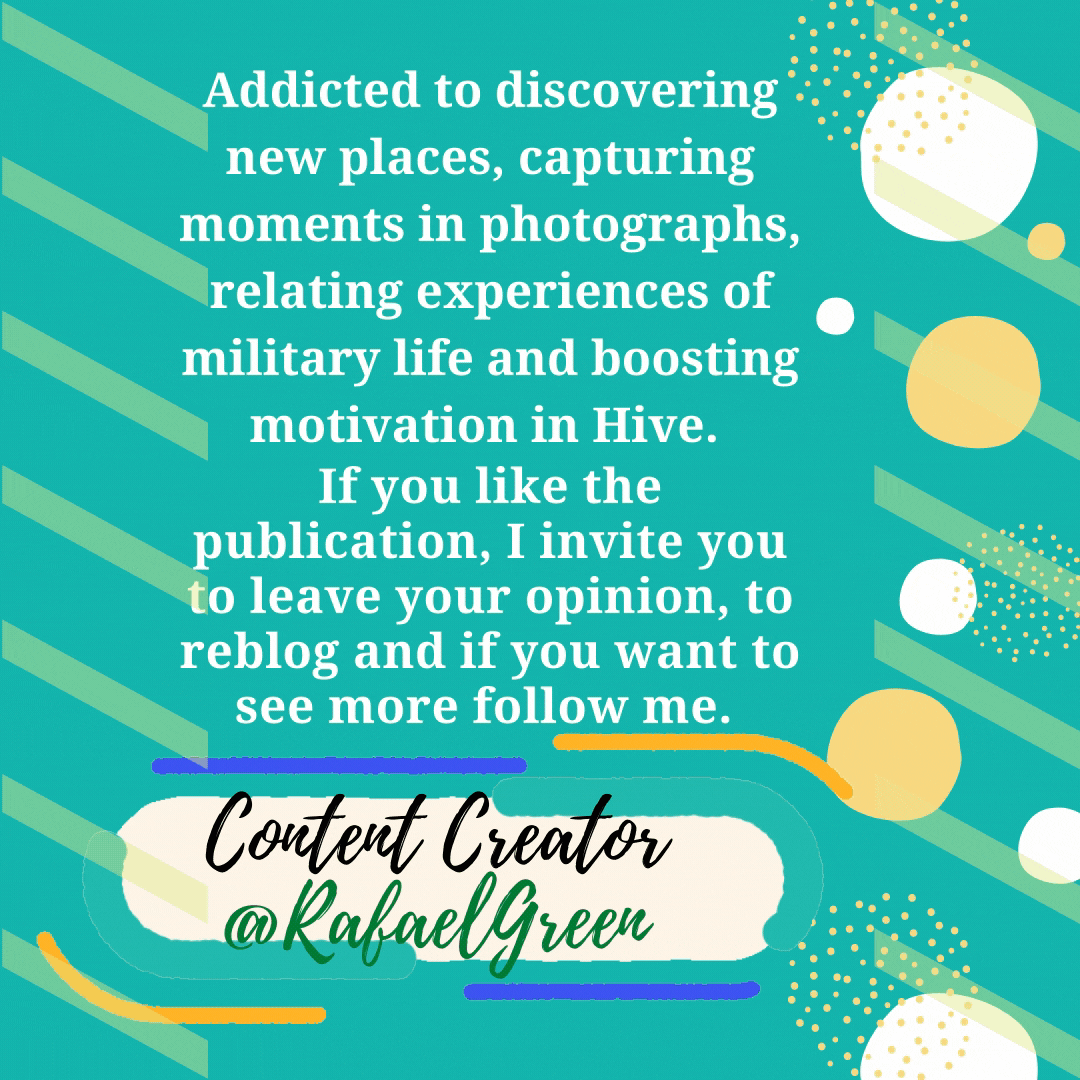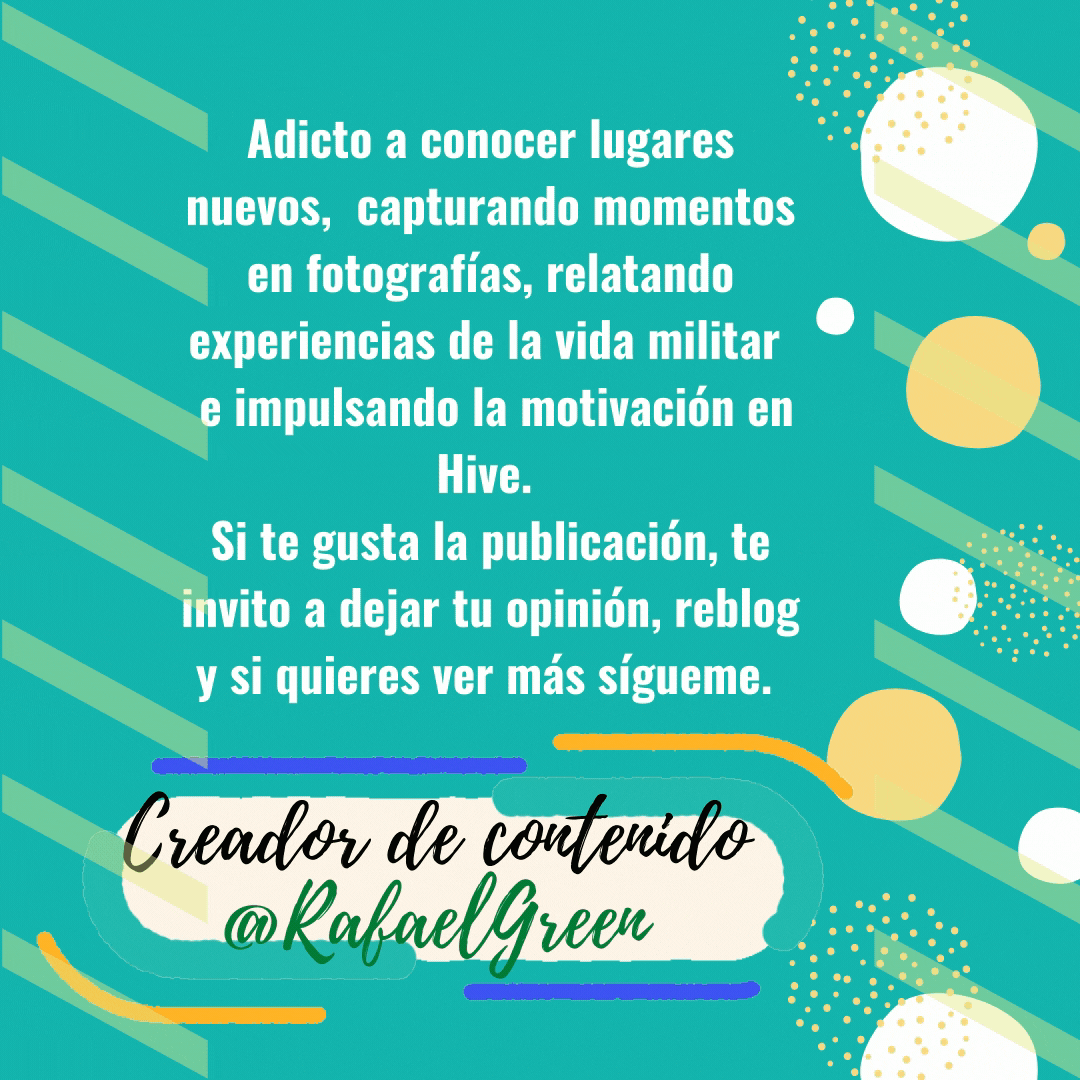 Gif creado con Canva
---
---
Mi idioma nativo es el español por lo que uso Deepl para mis traducciones.
Las fotografías son de mi propiedad, en caso de que no estén reseñadas con una fuente.
Normalmente uso la cámara del Redmi Note 8 para las fotografías, pero a veces son antiguas, antes de poseer esta cámara.
---
Uso el editor de Windows Photo Editor para cortar y retocar algunas de las fotos.
Somos una partícula en el universo con el poder de cambiar el mundo.
Si te gusto el escrito deja tu opinión y si tienes alguna observación constructiva no dudes en hacerla.
---
---
My native language is Spanish so I use Deepl for my translations.
The photographs are my property, in case they are not reviewed with a source.
I usually use the Redmi Note 8 camera for the pictures, but sometimes they are old before I had this camera.
---
I use the Windows Photo Editor to cut and retouch some of the photos.
We are a particle in the universe with the power to change the world.
If you liked the writing leave your opinion and if you have any constructive observation do not hesitate to make it.
---
---