my entry to '52 weeks' contest by @wwwiebe
( the initial post & rules , all 52 prompts, this week entry )
Week's prompt was: 'Freeform', i.e. no special concerned subject. I decided to use some of my mushroom photo -- guess why? cause they are pretty much freeform themselves, too!
Also -- today is Monday, so my post also goes for #mushroommonday by @balticbadger. Double shot? Mmm... actually, it is even a triple shot. I will show you some amazing shapes (did I say shapes?... haha, they are shapeless!) Ok, I will show you some amazing nature creatures that dont look like a typical mushrooms you can buy at the local store and put into your soupy. It is also my entry to this week round of #AmazingNature contest by @adalger.
---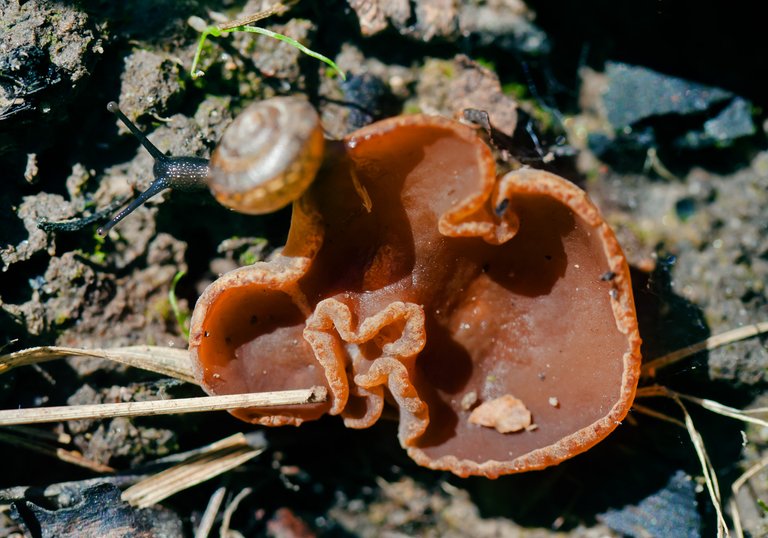 On the 1st one you see the snail inspecting sponge mushroom Peziza vesiculosa (Пецица пузырчатая in Russian). Look at its shape -- really a freeform! Every other edition is unique, tho all are shaped in a form of a cup.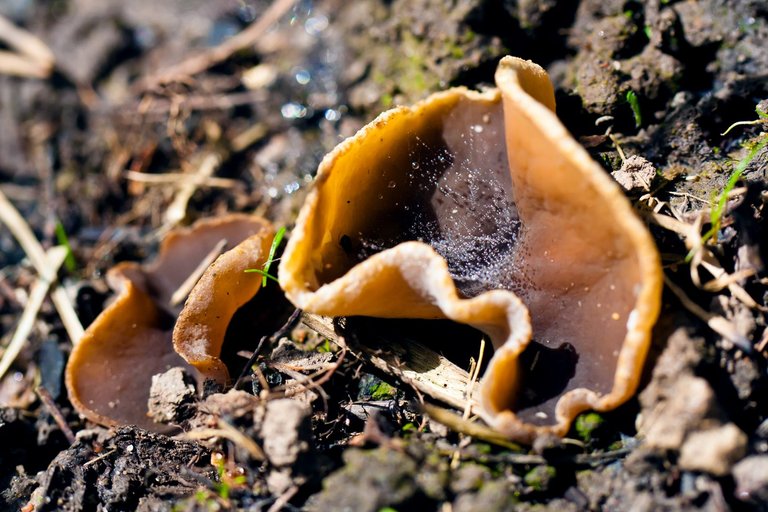 ...well, more or less. You could not drink much from such a cup, do you?
---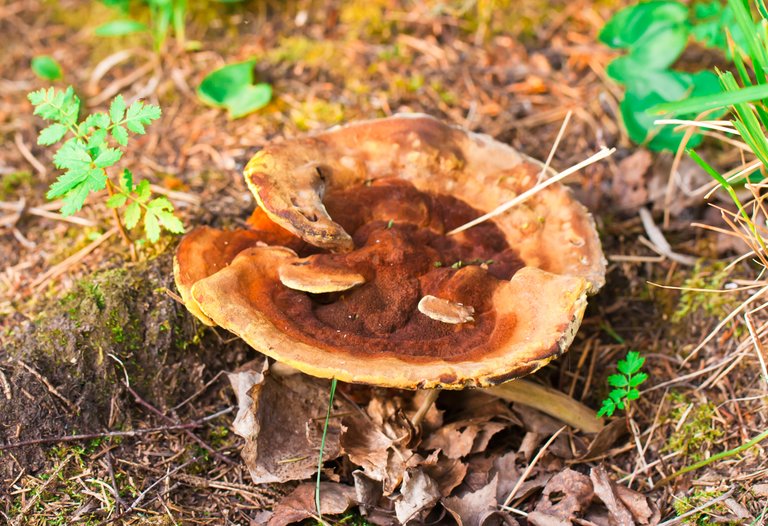 This is Bondarzewia berkeleyi, or Berkeley's polypore (identified by @sketch.and.jam; for more details in Russian, google by its name Бондарцевия) -- a stump blossoms, parasit mushroom, with no medicinal qualities, absolutely useless -- but it has such a marvelous look! I dug it out in the forest and put in the ground at my place under the spruce -- to take more pics using a good light, and also to appreciate its amazing outlook. To me it looks like some crazy conditer colorized some dough into different colours, than started a project -- and unfinished it half a way xD
---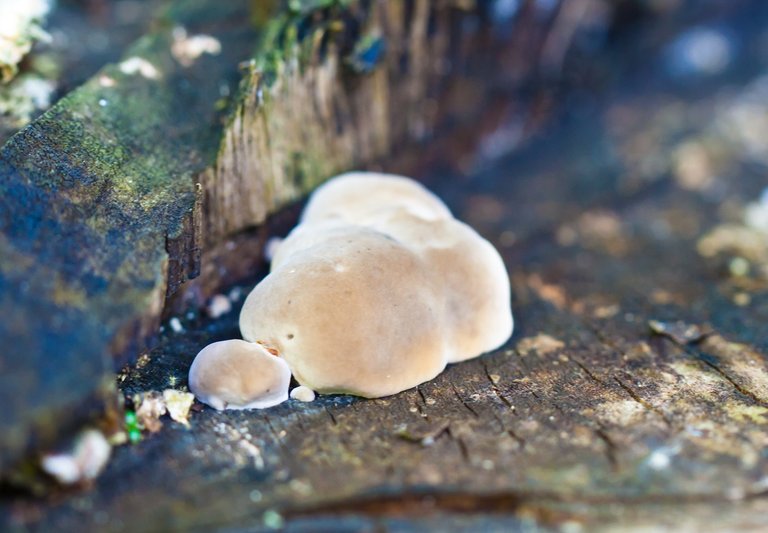 A very little baby tree fungus.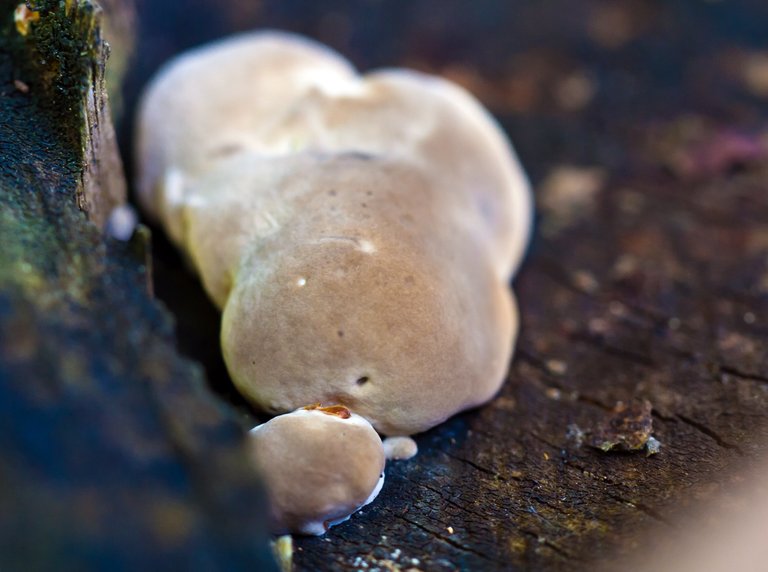 It is as formless, as a melted piece of ice-cream. When they grow up, the shapes becomes more distinctive, you've seen them a lot of times, I am sure, but rarely you see the very start of a new tree mushroom.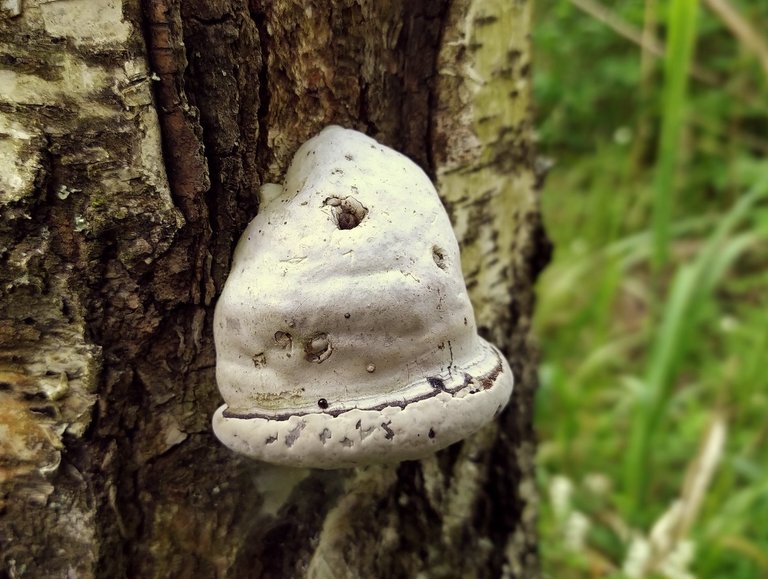 A more matured edition of same mushroom from another tree. All of them grow at my little countryside place (which is not a garden -- there is sufficient number of trees, birches, sprouts, pines, oaks, so theres a basis for mushrooms micellium to develop).
---
As a bonus, one more shapeless wood mushroom. And it is not the morning dew on his cheeks -- he is really crying! (Probably of all the ugly things mankind did to the Mother Earth).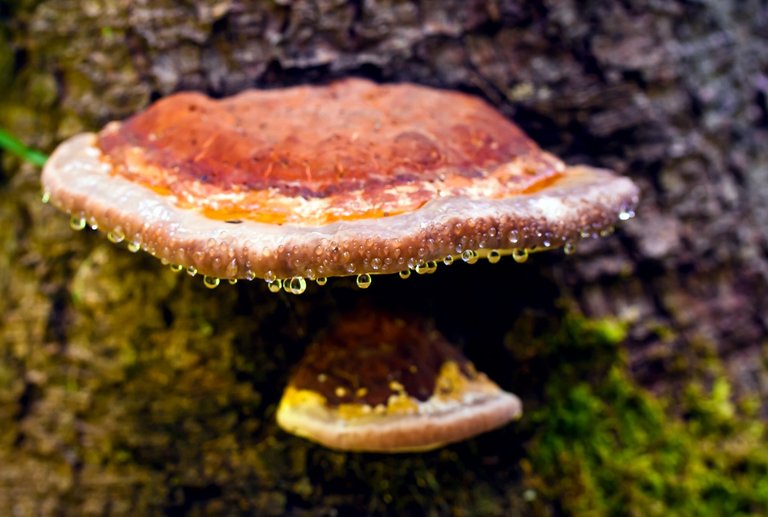 | | | | |
| --- | --- | --- | --- |
| location: | Russian countryside | date: june 2020 | --- |
| camera/lens: | Canon 350D | Tamron 60mm | raw-conv |
---
Thanks for stopping by!