Culinary trip to Prague
I lived in Prague for 6 years and still have many friends there. My best friend lives there too and anytime I feel like I need to talk face to face I get in my car and drive for 6 hours to see her. It might sound too dramatic, but it only happens a few times a year as usually it is enough to talk on the phone.
Last month, my husband was traveling for two weeks in a row and I was feeling lonely, so I decided to visit my friends and have some fun. I booked a room in a hotel where I usually stay and called my friend to tell her that I will be coming. This time I booked a flight ticket too as the weather was not ideal and it was easier to fly over.
You might be asking now why I don't stay at my friend's place. We tried it in the past and we also shared a room when we went on trips together, but she has some annoying rituals that I cannot stand so it is better for me to stay somewhere else. I do love her dearly but some things I rather don't want to see 😊
I asked her to book a table at some cool restaurants and wanted to make a culinary trip to one of my favorite cities in the world.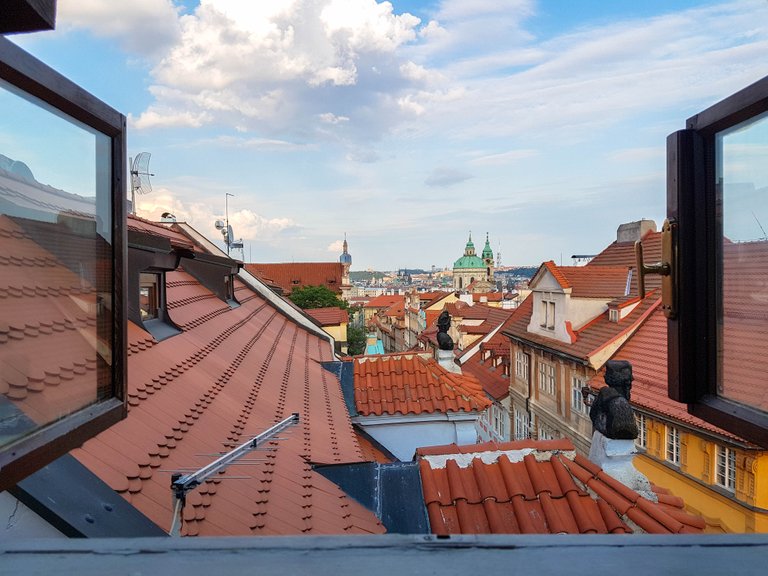 When I saw this view from the plane, I was happy that a booked a flight in the morning. I had to wake up very early and wasn't that cheerful when I left my home, but all was good as soon as I saw this. The Alps are beautiful and I enjoy seeing them from above.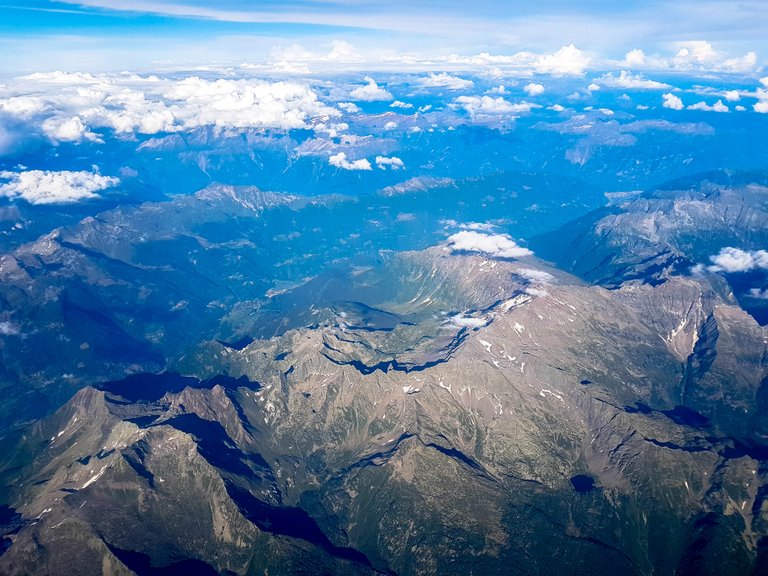 My friend was waiting for me at the airport. She booked a taxi for us and we were ready to go. As you can see the weather wasn't that ideal and I was glad that I planned a culinary trip instead of a sightseeing one. I would probably not see that much.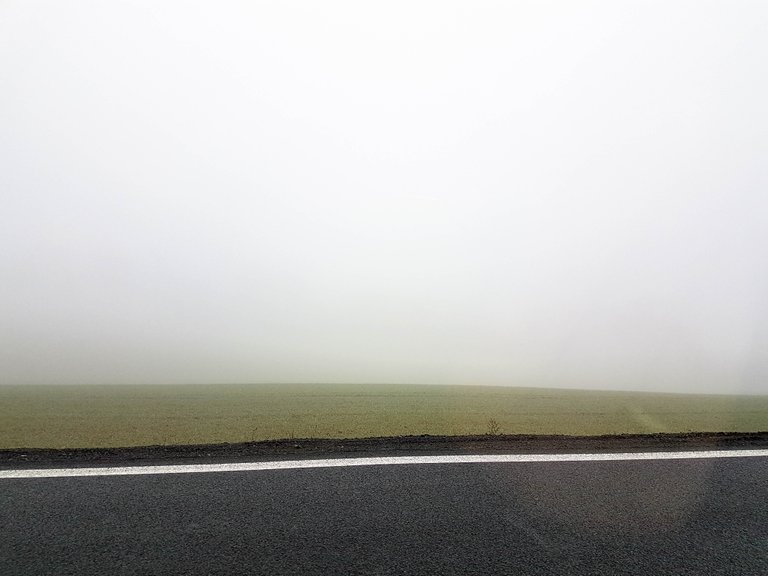 We came to the hotel and I was surprised to see that it was renovated. I was there just a few months back and it didn't look anything like this. They did a great job with the renovation and suddenly I was feeling like in a luxurious wellness resort.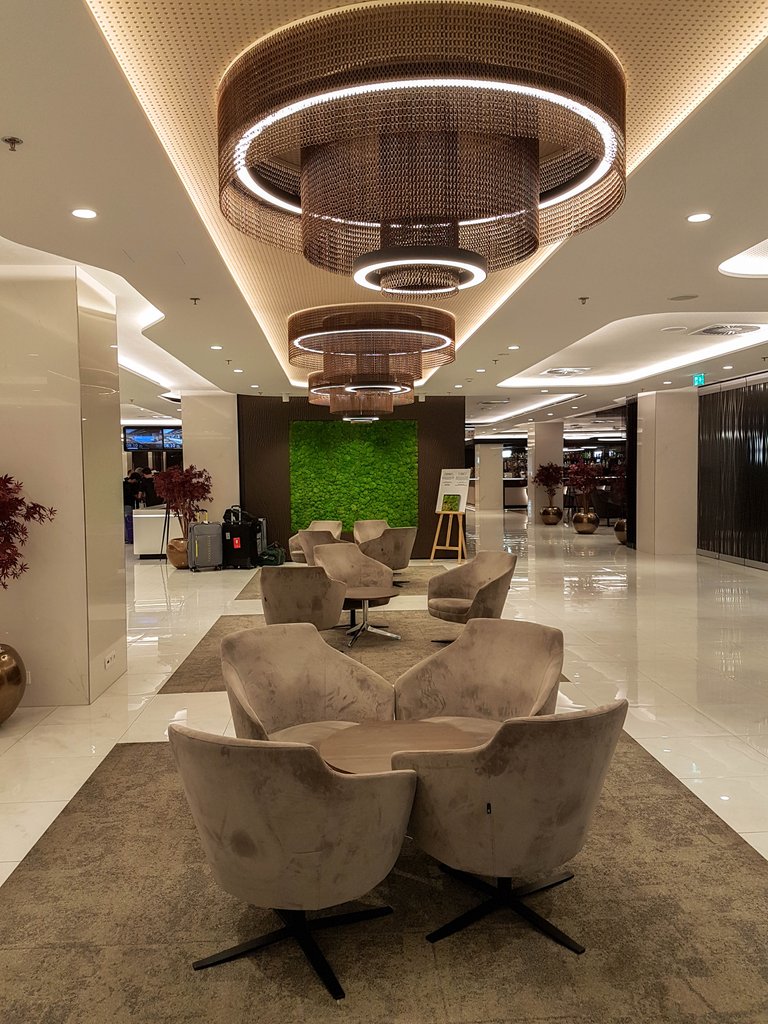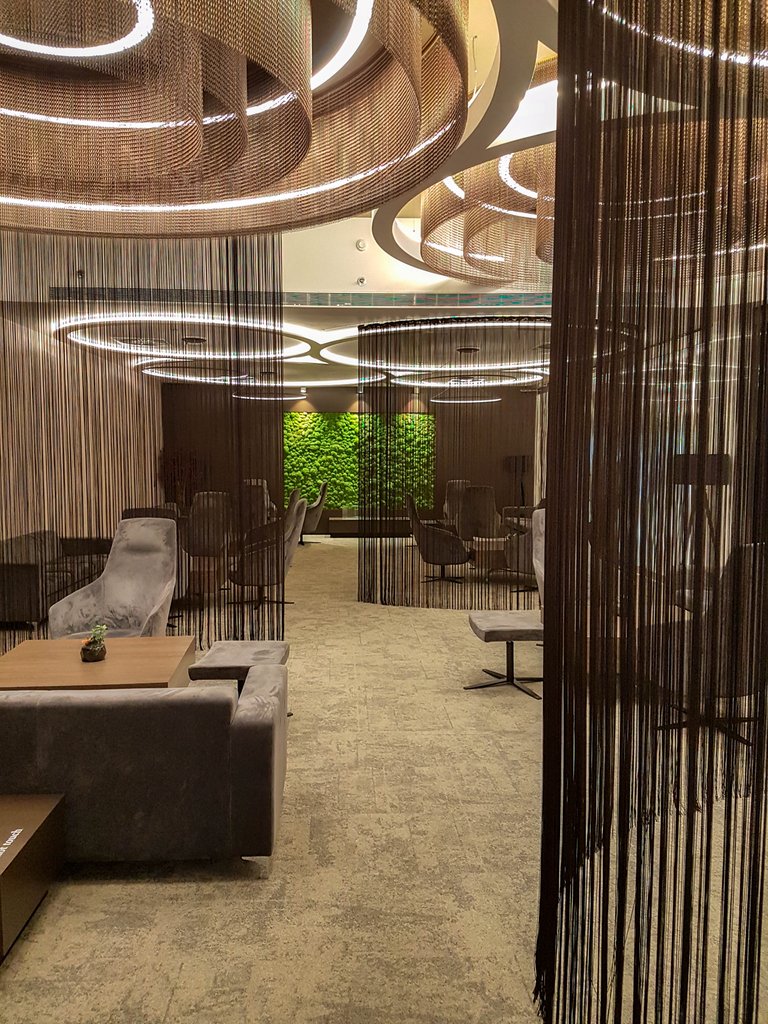 ---
I dropped my bag upstairs, changed my clothes and was ready to go for lunch.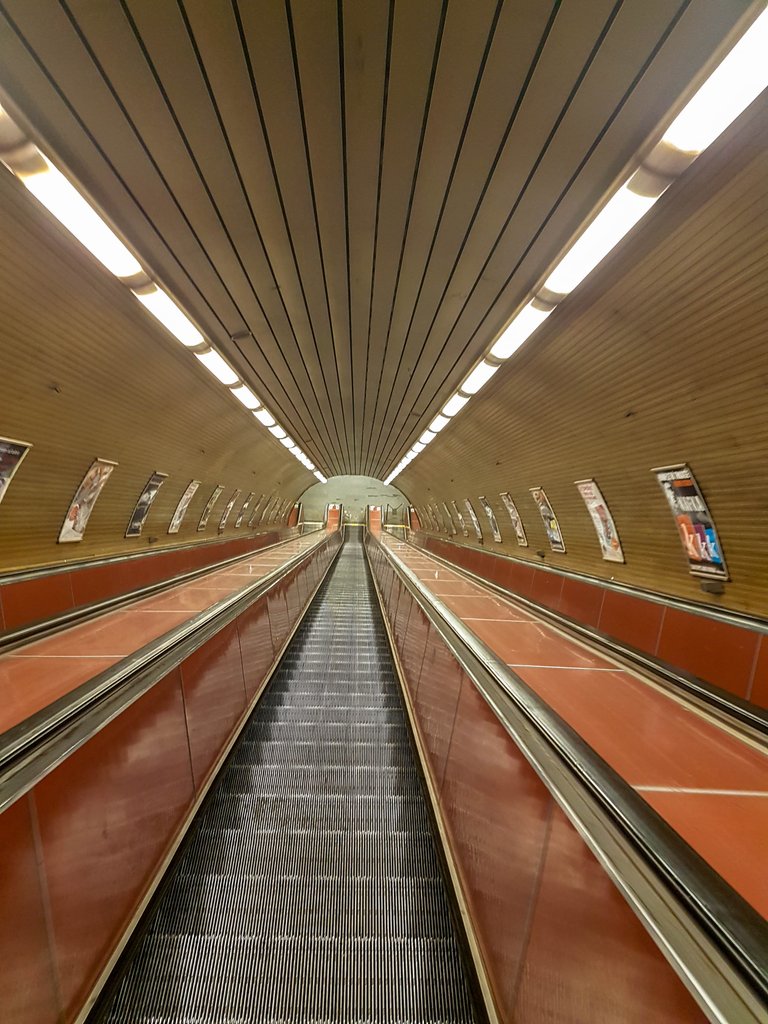 I spend most of the time with this friend when I come to Prague. She is my husband's friend too, so it is quite easy. Why am I saying that? She knows exactly which restaurants I've been to before because she goes there with me and she knows that I like to experience new places, so I was sure that she would book a table somewhere new. And I was right.
I had no idea where we were heading but I like surprises so I was enjoying it.
This is a very special sight in the metro, and I hadn't seen it during those 6 years that I lived there - empty escalators! I had to take a photo to have a proof when people wouldn't believe me.
---
I realized that we were heading to Mala Strana which is on the castle side of the river Vltava. I didn't come here often because there are always many tourists and there are also much nicer places in Prague where locals go. I'm not going to disclose where these places are as it's good to have some quiet secret places in the city too 😊
We walked uphill for about 5 minutes before we reached the restaurant. We missed it for the first time and then walked back as google maps was telling us that we already reached our destination. This place is called Vegan's and it had no sign that was visible from the street. You have to stand in front of it to realize that there is a restaurant. It is also confusing as the restaurant is located on the upper floors of the buildings, so you don't see any tables or waiters through the windows. But we managed at the end!
This restaurant feels like someone else's home. I think there was a rooftop apartment before which was turned into a trendy restaurant. We were seated at the window and enjoyed stunning views of the city (the cover photo is made from our table)
We had ordered a lot of food and somehow managed to eat it all.
We had a Mixed platter starter with hummus, guacamole, stuffed cucumbers and marinated peppers with veggies, salad and micro greens. This was the best starter that I ever had at a restaurant. I could eat this every day. Actually, I could eat anything from this place every day.
Look at the color of my Beetroot burger. It couldn't look better. It was served with avocado mash, veggies and baked potatoes. I enjoyed my garlic sauce but you can choose from many of them.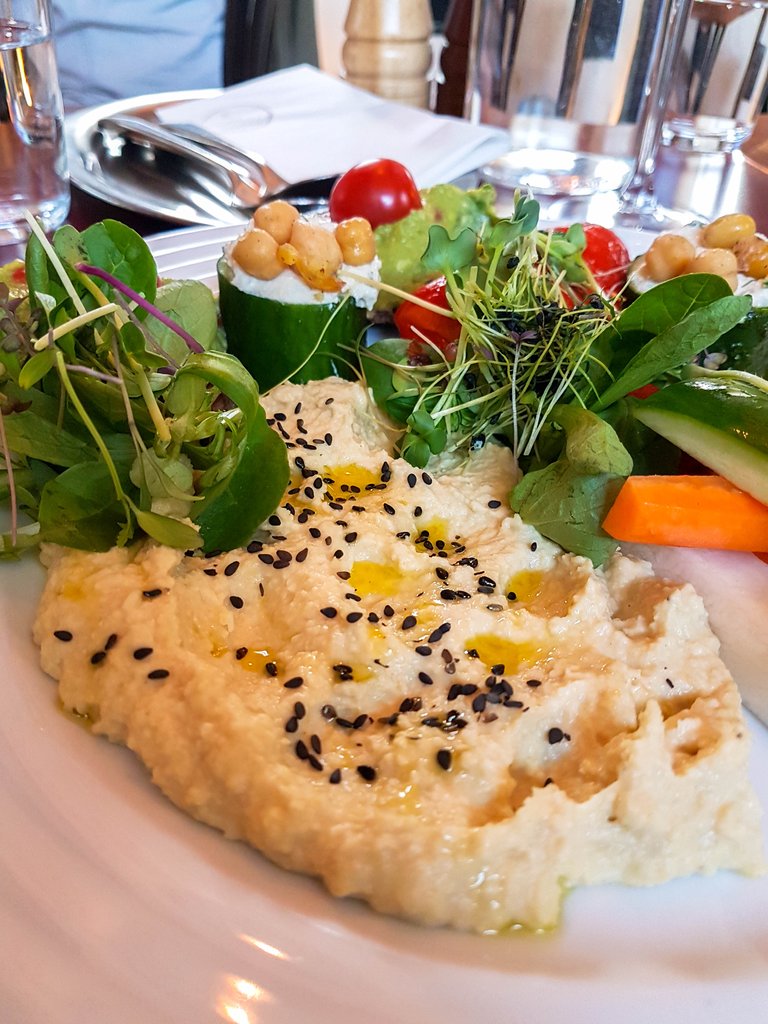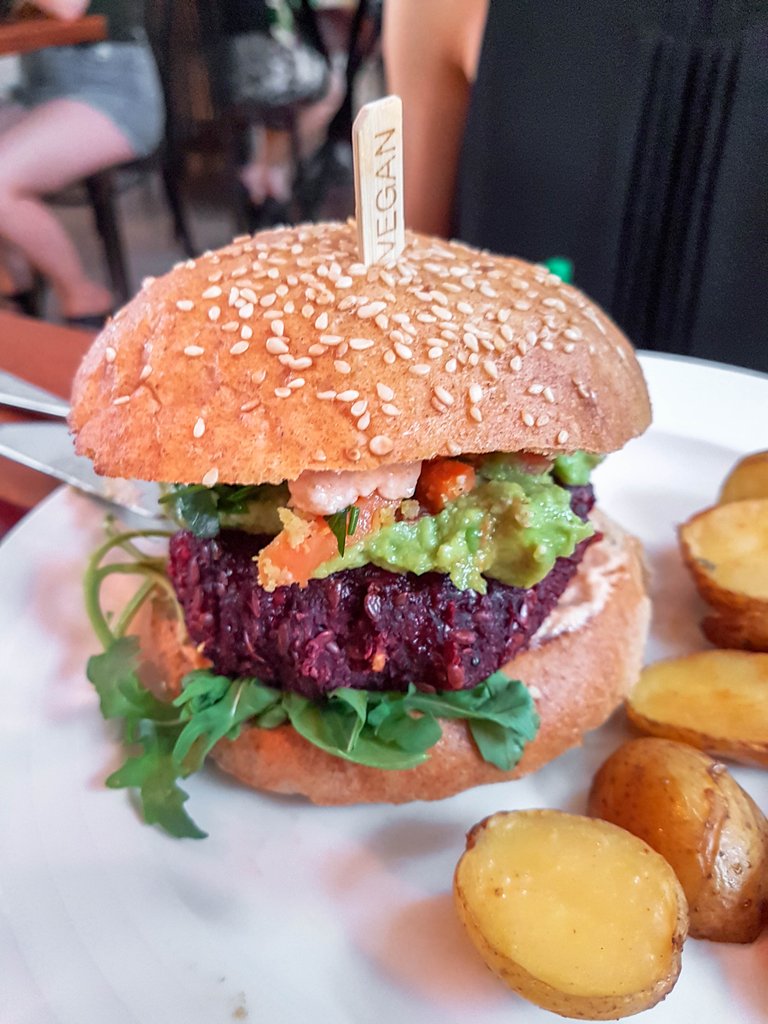 My friend had a Legumes burger. She found it a little too dry, but it was not such an issue as it was served with fruity chutney which went very well with the patty. There were some pickles, cucumber and marinated peppers too.
I was so excited that I ordered Sweet potato filled with guacamole to share. It was lovely but too much. I couldn't move after I finished it as my friend ate enough and wasn't too keen on helping me with this one.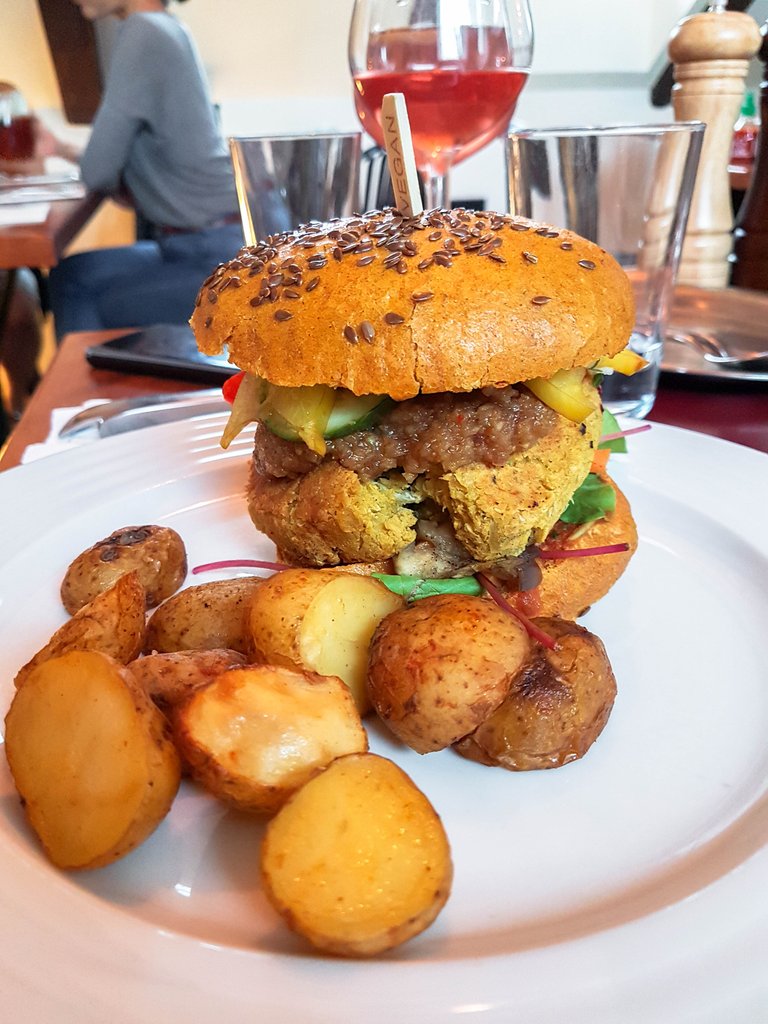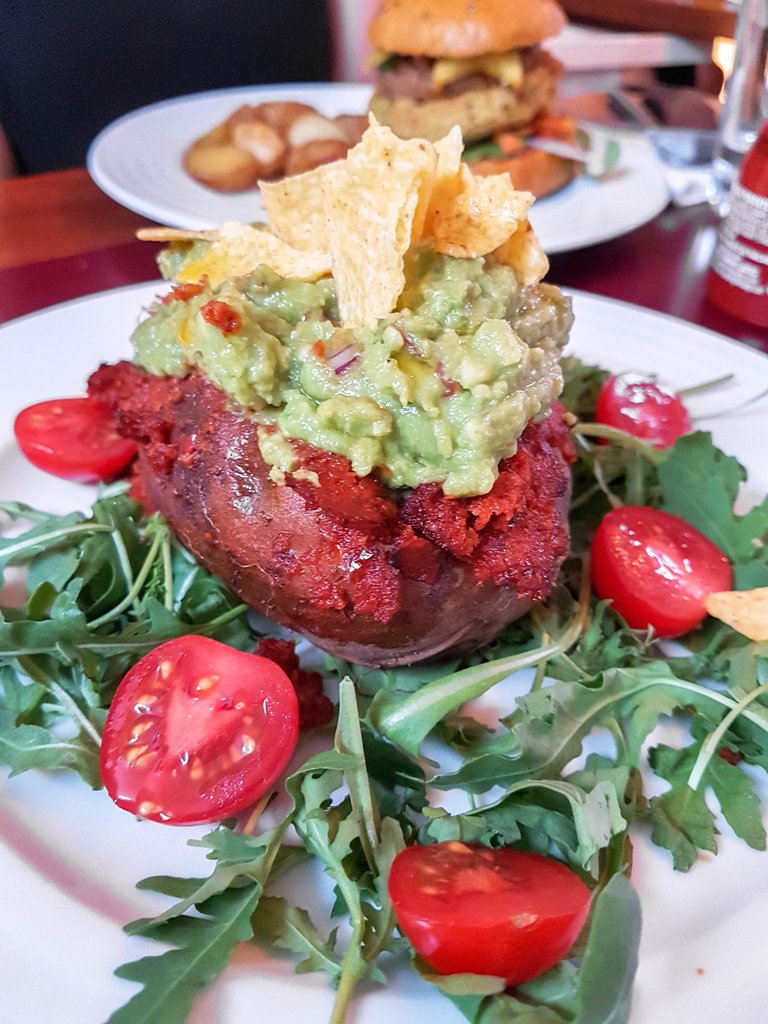 I would recommend this place to anyone. It is all vegan, but I am sure that even your non vegan friends would enjoy it as their food is balanced well and very tasty.
After lunch we went to a nearby cafe for a cup of coffee and then to the chocolate museum in the old town. You can even try to make your own chocolate there!
---
Time flies and suddenly we were heading to another restaurant for dinner. I wasn't that sure if I was hungry yet, but we had a reservation and didn't want to cancel it.
The restaurant is called Plevel and it is located at Vinohrady. I have heard about it before but there are so many choices in Prague that I didn't manage to book a table there earlier. I read positive reviews and was excited to finally try their food.
We ordered three meals. The first one was a Mushroom burger that we planned to share. Instead of a patty there were marinated mushroom slices. It was good but too chewy and difficult to bite through. I am not sure if it was because of the mushroom they used or the way they prepared it. Either way, I wouldn't order it again.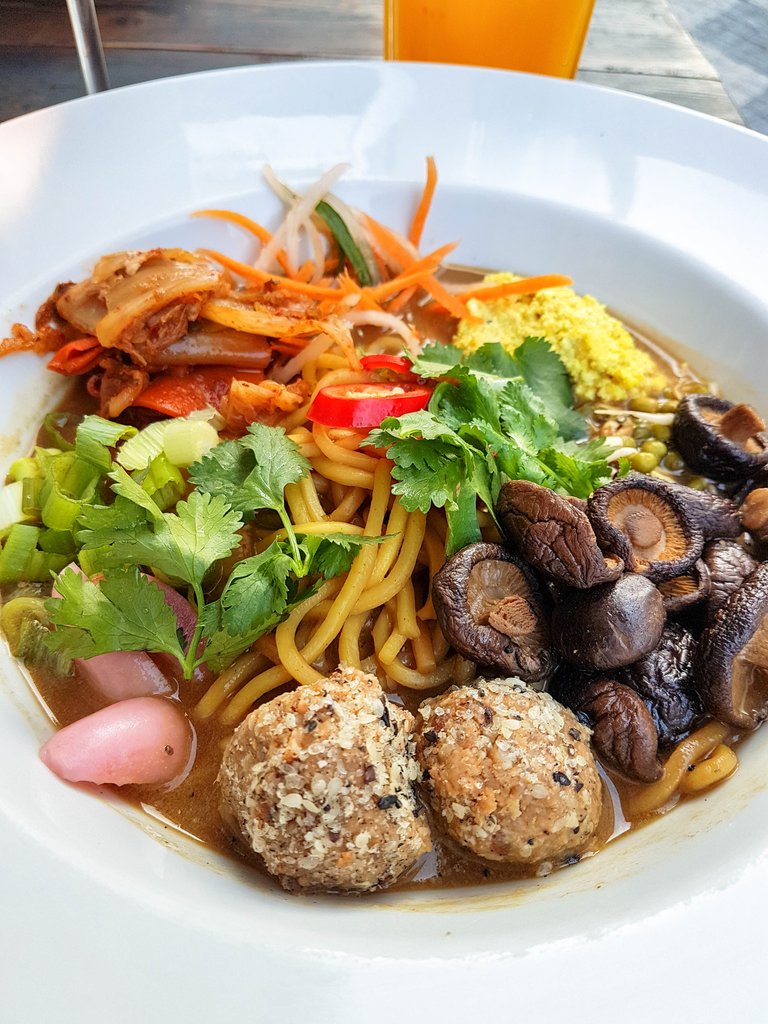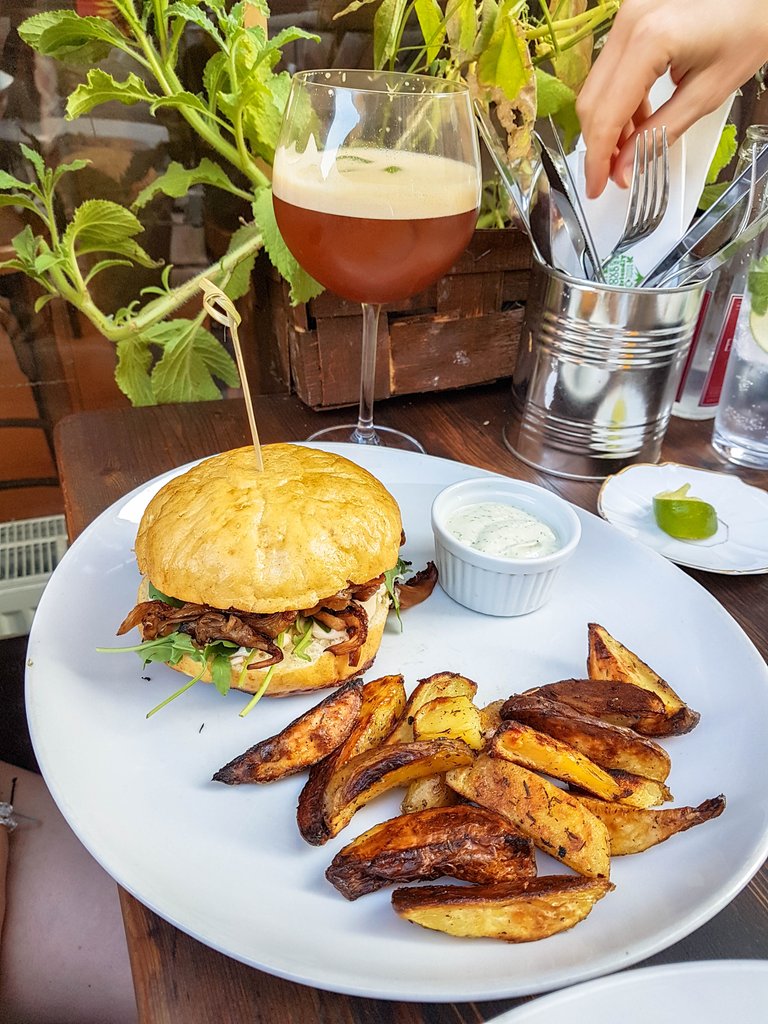 I also ordered Vegan ramen which was my favorite meal of that day. It had everything what you need in ramen - delicious sauce, shiitake, lots of veggies, kimchi, tofu egg, coriander and meatless balls. Divine!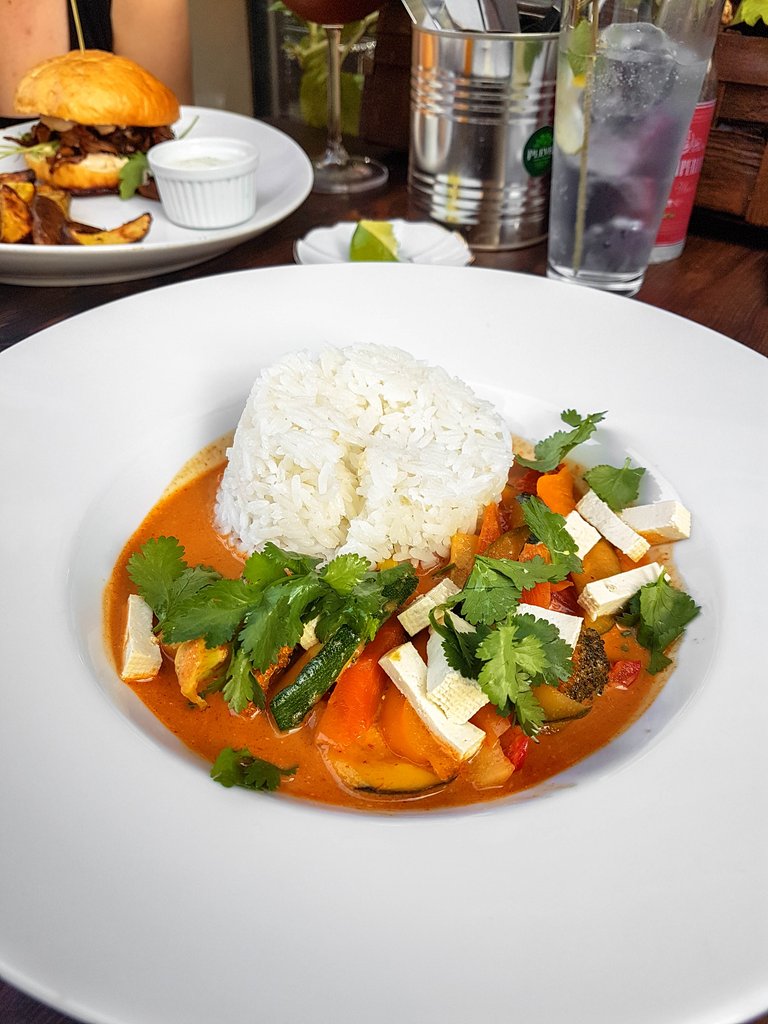 She ordered Curry with vegetables. It was perfectly spicy and those veggies were still crunchy. She said that the sauce was very good. It was served with jasmine rice which seemed to be a great combo.
We had a great evening there even though we had to go inside as we were initially sitting outside where you can smoke, and people don't care whether you eat or not. They are simply selfish and smoke right next to your table while you're trying to enjoy your meal. We told them that we're eating and maybe they could smoke a few minutes later, but they just laughed at us and were mean. They were so loud and nasty that we took our plates and went inside. It was a pity that the waiter saw it and didn't say anything. Therefore I would probably not book a table at this place again.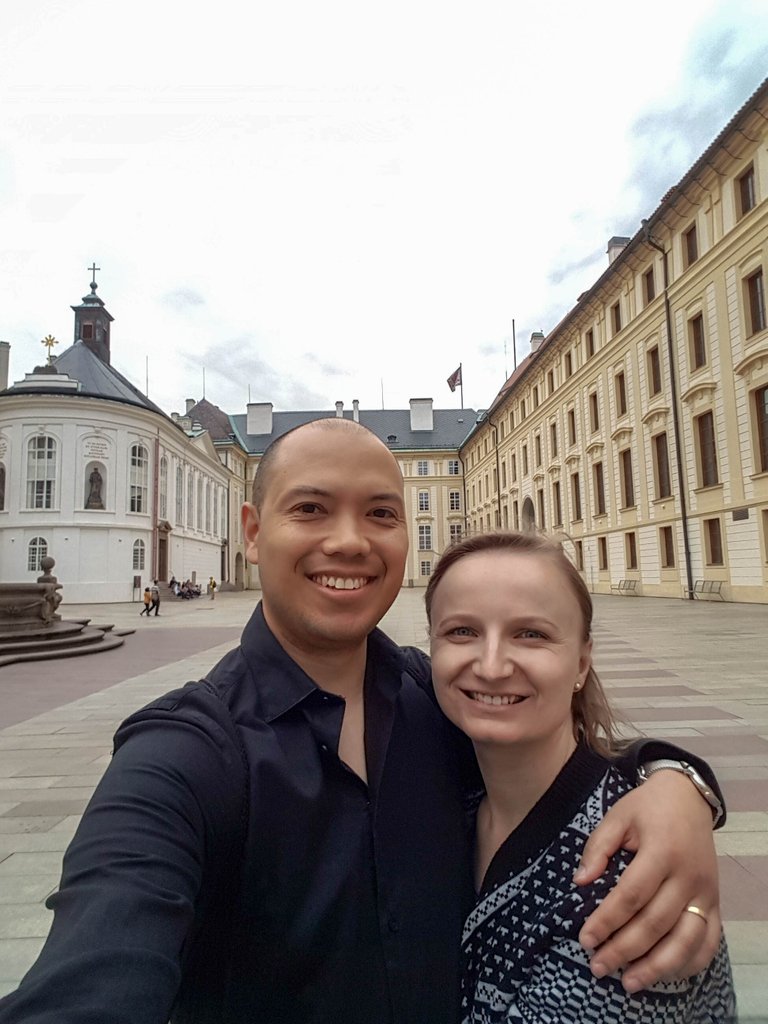 I had a great couple of days in Prague, but I missed my husband there. He loves Prague as much as I do and it is always special for us to go there together.
So why is he on the photo? My friend doesn't like her photos to be posted on the internet and I respect her privacy, so I looked for an older photo of me and my husband to include here.
As you can see, we were enjoying ourselves. Next time I'll head to Prague with him again!
I hope you have enjoyed our culinary trip!
Thank you for visiting!
Cheers!
---
---