Around Mosel
We were planning to go to Luxembourg but as it was supposed to rain, we decided to stay at a hotel in Germany and use their wellness facilities instead of going out. However, the weather wasn't as expected, and it was nice and warm. The hotel is situated in the area called Mosel which is popular for its scenic hiking and biking trails, so we thought it was a good idea to explore the surroundings.
The area is named after the river Moselle that begins in France and flows through Luxembourg to Germany. There it deposits into the river Rhine on its way to the North Sea. It is considered the best place for Riesling in the world.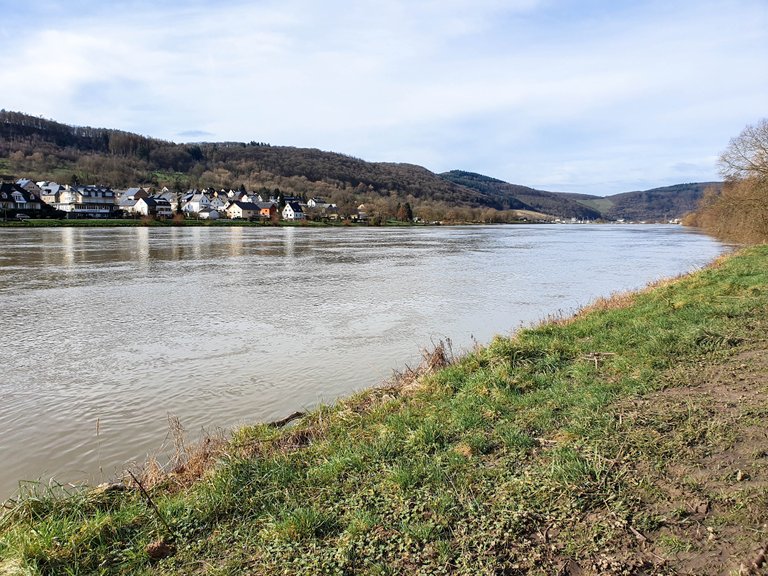 Zeltingen-Rachtig is a well-known wine town. The town is surrounded by many vineyards. The most popular ones are Zeltinger Himmelreich, Schloßberg, Sonnenuhr and Deutschherrenberg.
The grapes that are from the Mosel region are Riesling, Müller-Thurgau, Pinot Blanc, Pinot Gris, Kerner, Auxerrois and Elbling. Riesling covers around 60% of the wine production here.
During each year there are many various events, such as wine tastings, wine festivals, street festivals, excursions, and many more.
The area has a certain microclimate that is very good for the vineyards. It is always warmer here than on the other side of the river Mosel. I have talked to a woman who lives here, and she said that they never have snow even though there is some snow not that far away.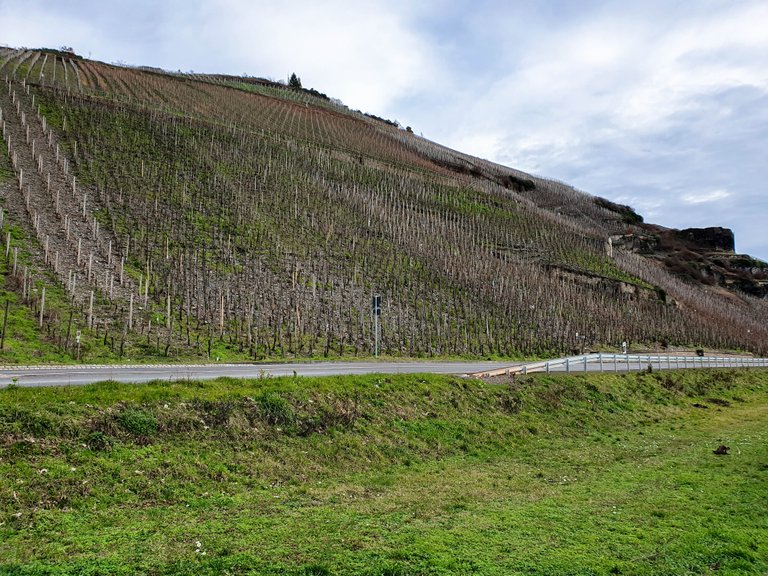 We come here regularly on our way back from The Netherlands to Switzerland and we already know a few people here. Each time we come, we visit a family that produce wine for 11 generations. Can you imagine that?
Last time they told us that their wine is so special because of the minerals in the soil. They use no chemicals and all their wines are organic. We usually buy their sparkling grape juice which taste like Prosecco but is alcohol free. We get 12 bottles each time and we have enough until our next visit.
They talked about how complicated and difficult it is to grow grapes here because the slopes are steep and not accessible to machinery. This makes it mainly manual work and higher costs compared to other places with level vineyards. They however love their tradition and heritage and can't imagine doing anything else even though the work is hard and not that profitable.
---
So far, I only talked about wine but there is so much to see here than just vineyards.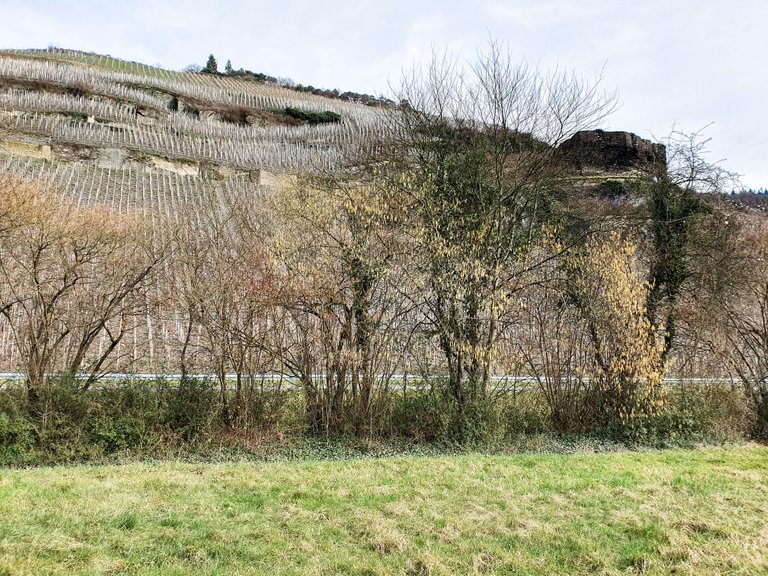 At first, we thought that this was just a random rock formation. But it's much more than just that. It is the ruins of a castle called Rosenburg.
The history of the castle dates back to the 12th century. Its first mention in the historical books comes from 1182.
It is also known as the ruins of Kunibert because the archbishop from Cologne was born in Zeltingen-Rachtig in 623.
The castle was the service and residence of the Electorate of Cologne until the 17th century. As a representative of the Elector of Cologne, he was obliged to guard and protect the castle and the office where the villages of Zeltingen and Rachtig belonged to. He was also not allowed to raise taxes, sell the villages or start a war on his own.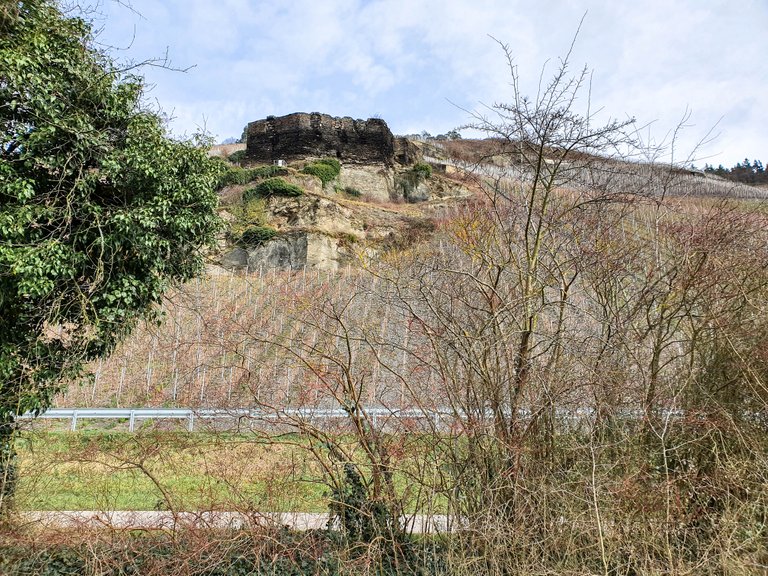 The last representative resided at the castle at the beginning of the 17th century. After that he moved his residence to Bonn and appointed an office administrator to be based here.
The residence moved to the town and Rosenburg remained abandoned. It lost its importance and the material from its walls was used to build new houses in the town. Today, the castle is not accessible and we can only see it from the path next to the river.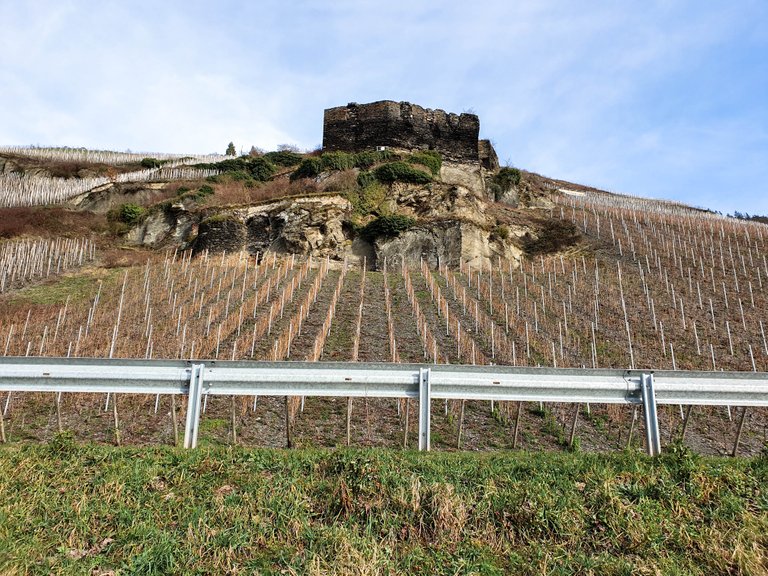 Every two years the water is so high that the villages get flooded. The situation this year was bad due to many storms and lots of rain. We could see that the water was still high even though the weather has been stabilized in the meantime.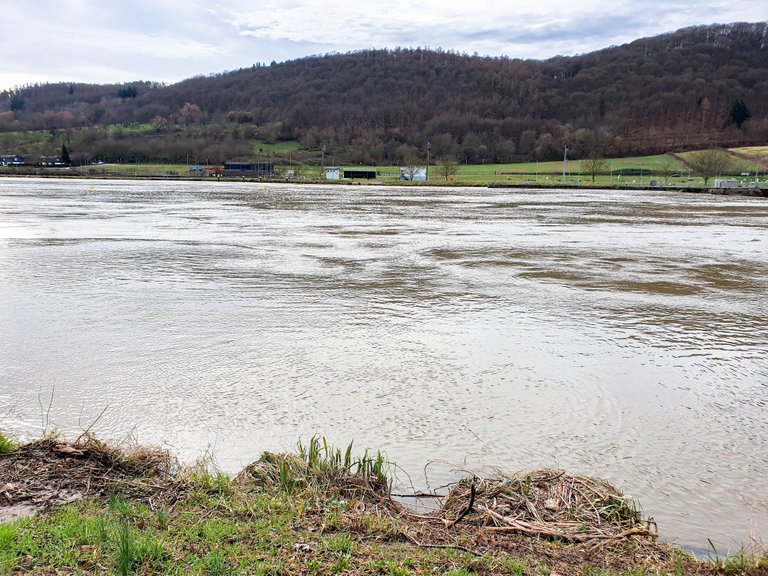 This path was flooded with water and there is still some sand on it. But it's at least dry. It was a strange feeling to walk here, knowing that just recently it was all hidden under the water.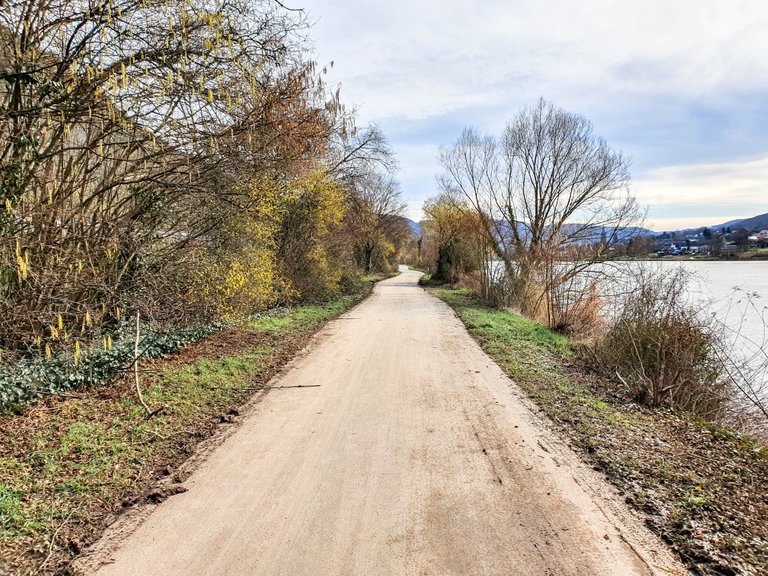 How do you call these where you live? We call them 'pichliače'.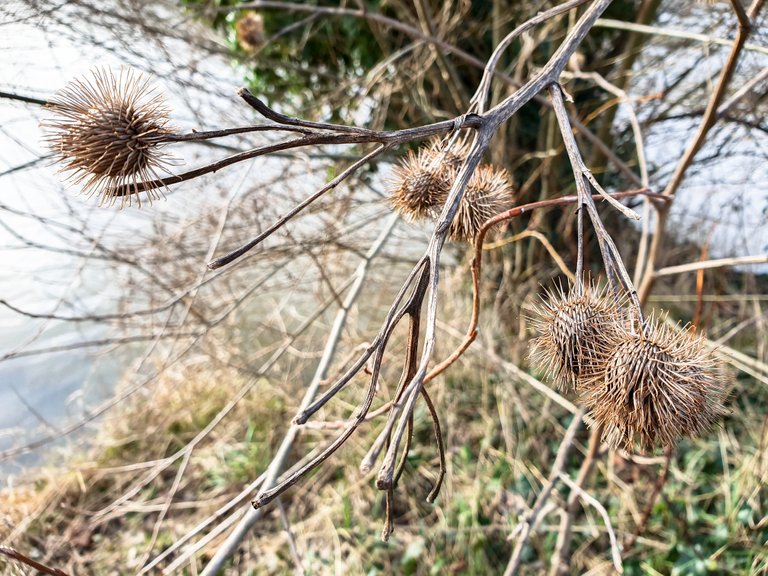 The other side of the river has a different landscape. It's not that steep and there are forests as well.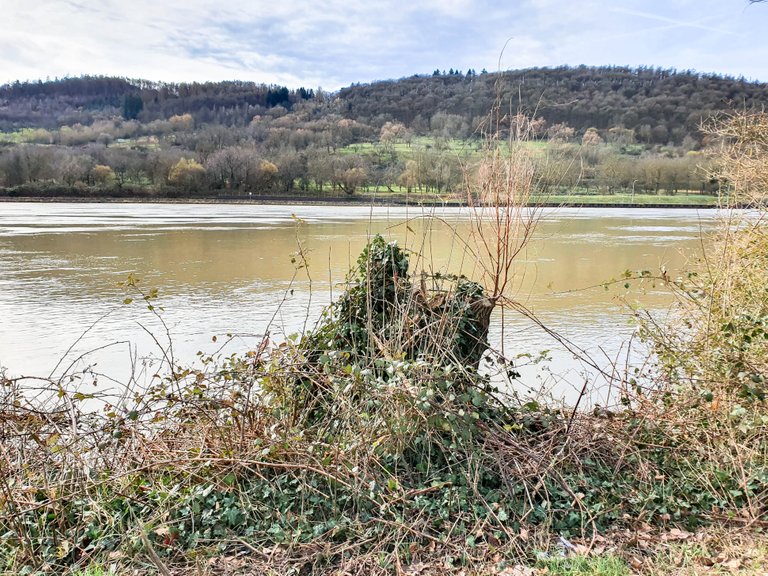 We walked much more than we initially wanted but it was such a nice weather that we didn't want to turn around. We even reached another town called Wehlen.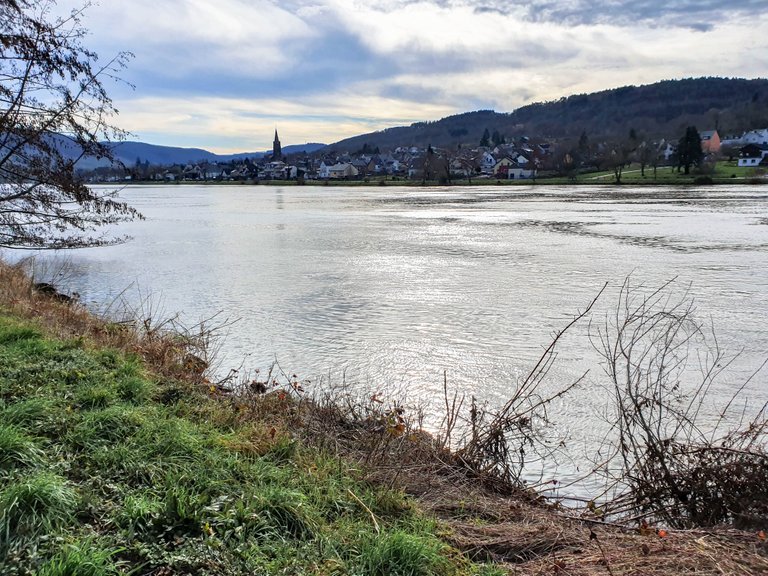 This path along the river is very long and I've heard that you can spend all day walking in one direction. I don't however know exactly how long it is as I couldn't find this information.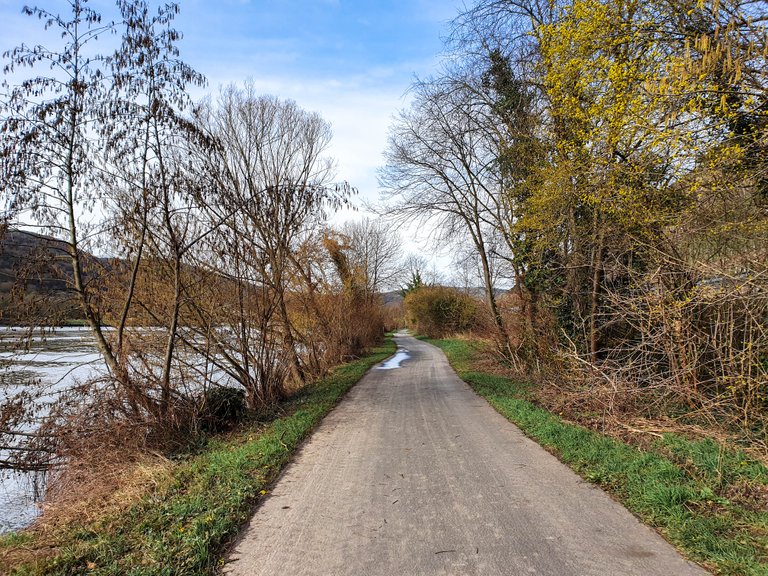 It looked like a quiet and idyllic place. It was a pity that it was so windy that we decided to walk back to the hotel. It wasn't cold, it was actually too warm for February but my husband was sick and we didn't want to risk that he would feel even worse.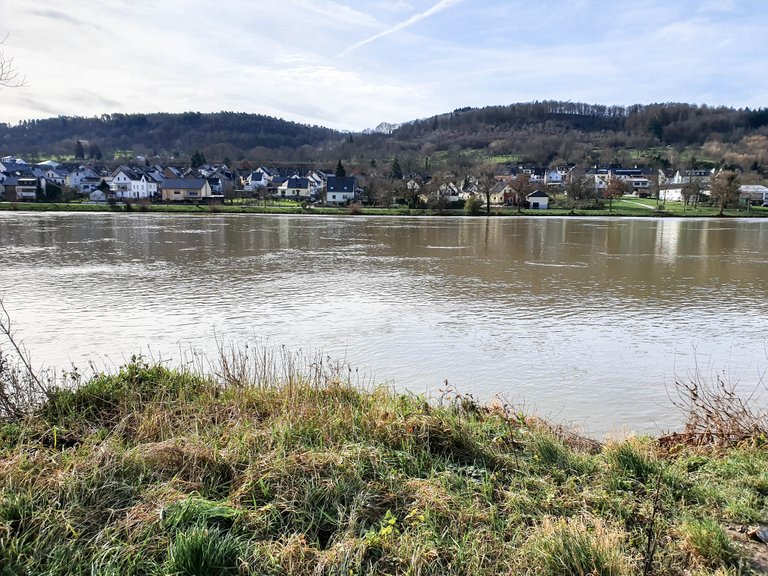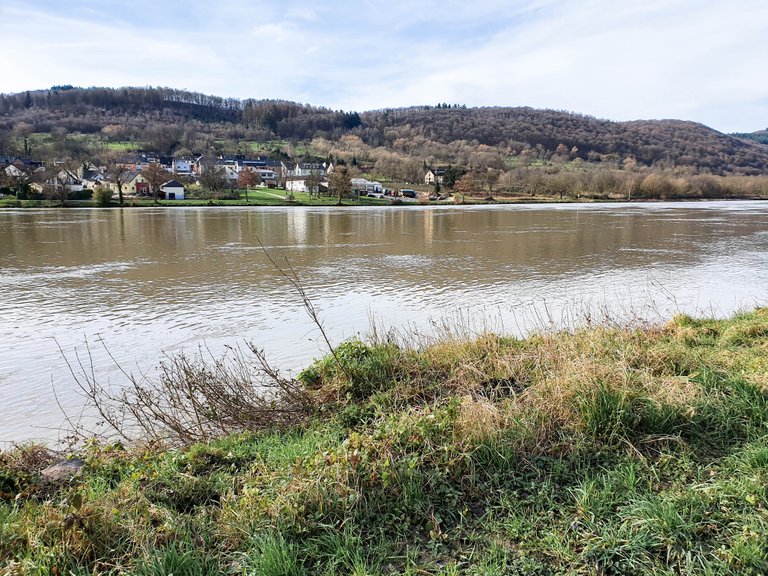 One of the most sophisticated and elegant white wines is produced in this vineyard. The selected grapes are gently pressed after manual harvesting and then fermented spontaneously. The stony and gray clay slate gives the Rieslings a delicate and fresh acidity. If you like white wine you should definitely try this one if you manage to get your hands on it.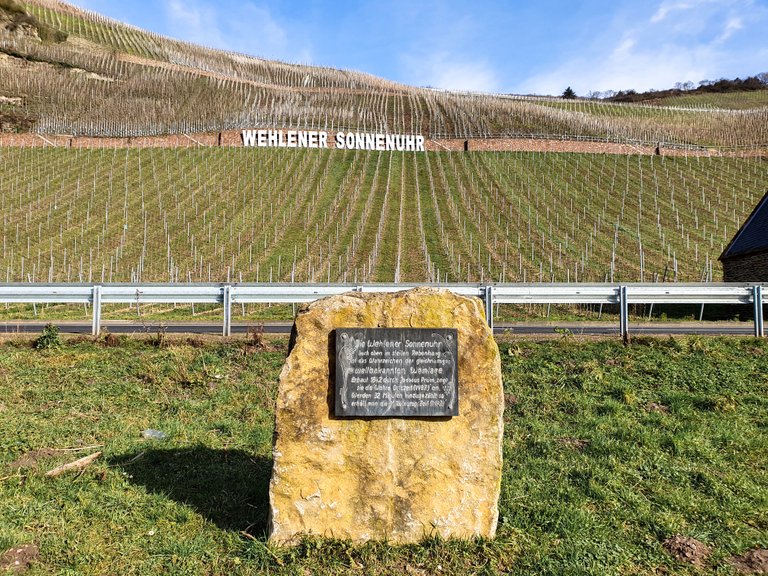 The Wehlener sundial in the vineyards of the village Wehlen shows the true local time - it's the time when the sun has reached its highest point above Wehlen, the clock hand shadow falls to twelve o'clock.
The sundial was built in 1842 by Jodocus Prüm in the middle of the slate rocks. On a sunny day you can clearly see the time on it.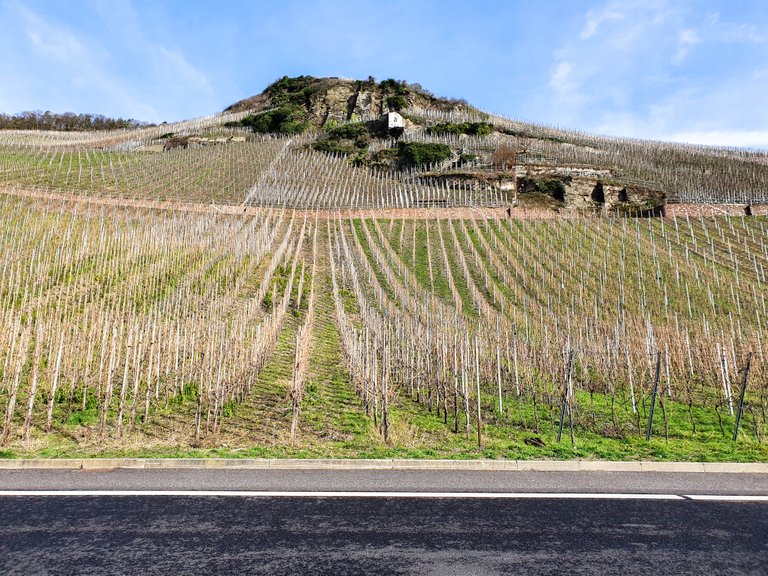 Wehlener sundial is not the only sundial in this area. This is the Zeltinger sundial which is the biggest sundial in the German vineyards.
Apparently, there are several hundreds of these sundials in the region. Most of them are made of stone but I wouldn't know what to look for.
Wehlen aspires to become a town of hundred sundials. There are already more than 50 of them installed around the town. I have also read that the places with sundials have the best wines. The reason seems to be that they are placed on the sunny side of the slopes and these are the best places to grow grapes.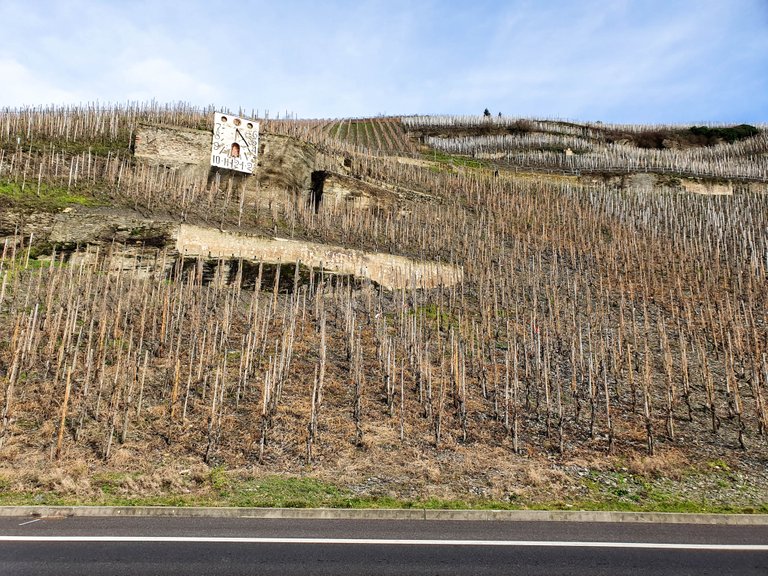 Let's go back to Zeltingen - Rachtig! We were both tired already and were looking forward eating some food.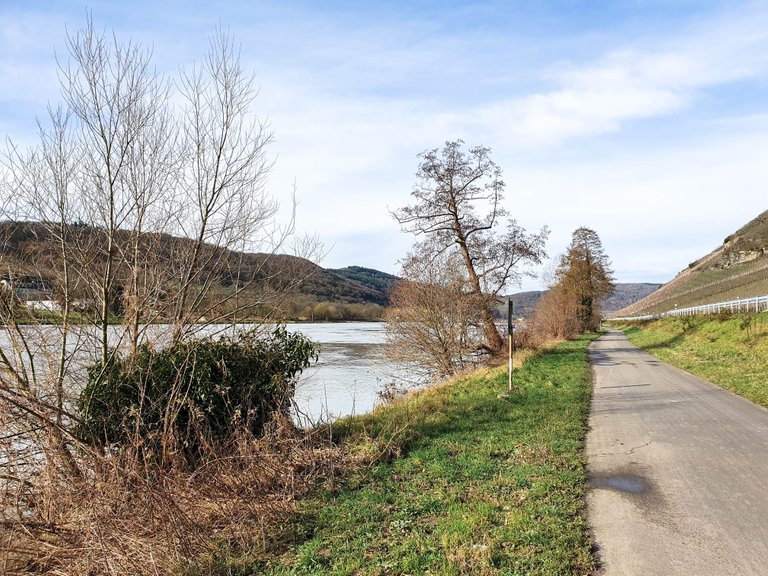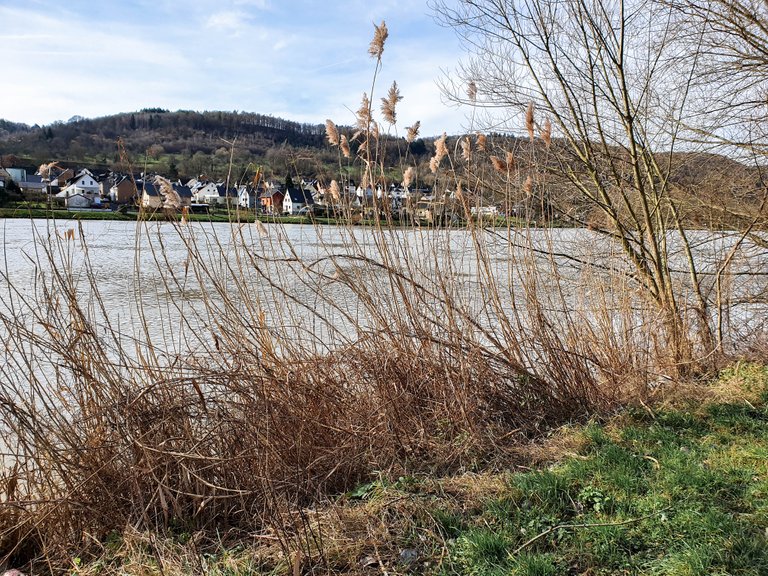 Last view of Wehlen before heading back to the hotel.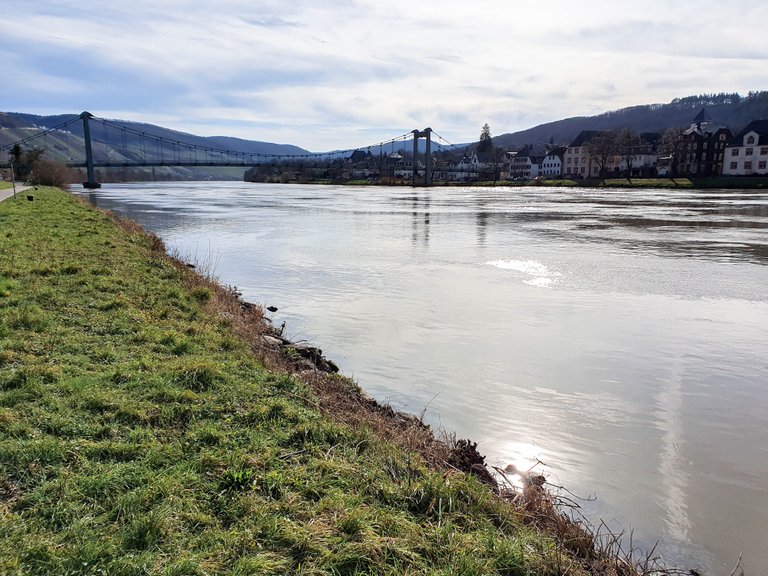 As you can see in this part there are no trees along the path. It must be too hot here in summer. I can actually tell you from my own experience as we are planning to stay here this July for a couple of days.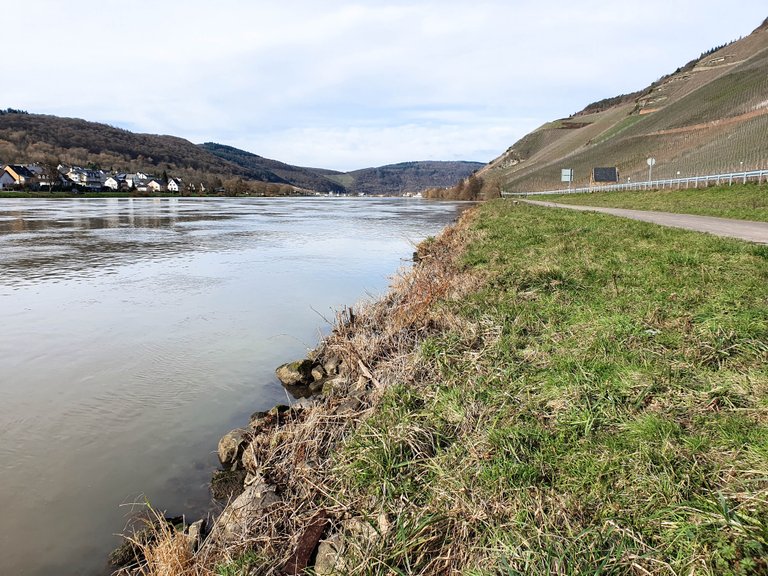 I can't wait to see it in summer. It will be all green, fresh and tempting to pick up some grapes 😊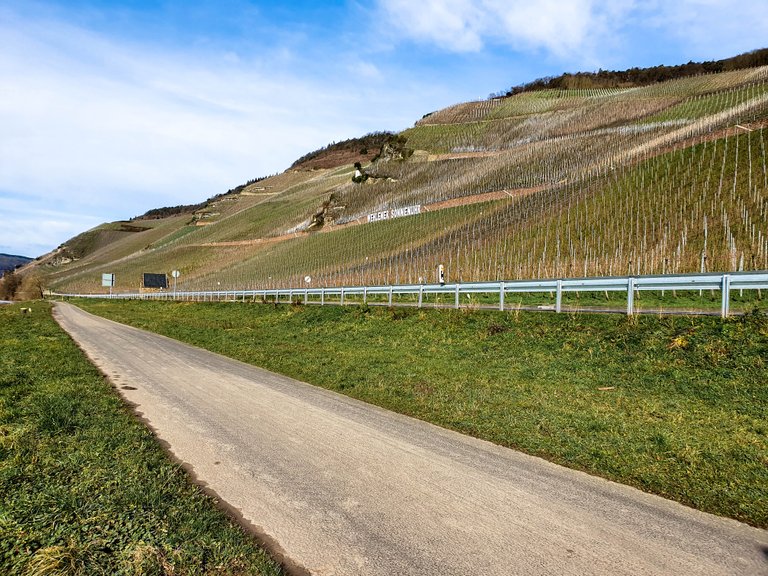 Spring is coming too early this year. I was surprised to see a lot of flowers and blooming trees already.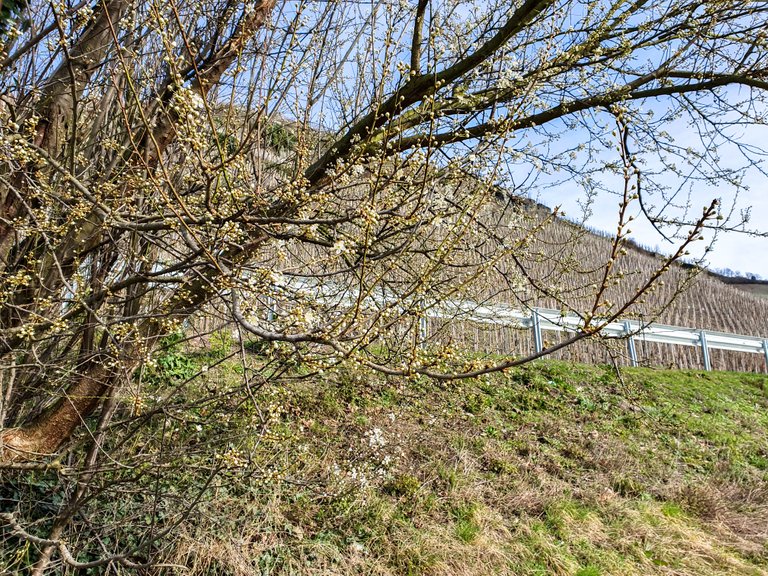 I hope that you have enjoyed our walk.
Thank you for joining me!
Cheers!
---
---