Testing of Corona is controversial to the least
First of all the story of the Tanzanian president and the testing of his goat and some fruits for Corona. I know, it sounds weird, and it is. So this is what happened. The president had his doubts about the correctness of the Corona test kits. So he asked to use test kits on a papaya and some other fruits and even one of his goats, he placed false human names on the test kits and sent them to the lab. And yep, they all came back positive. Really weird, but for what I have read worldwide in some news reports, it actually isn't.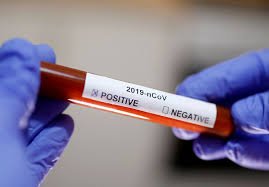 Virologists claim test is perfectly fine
So far for their claim, but in numerous news reports, there have been a lot of cases of false positives, but that all just gets swept under the carpet by mainstream media reports. Now, the first Belgian to be infected with the corona virus tests negative for immunity against it. But back in February when he came back from Hubei province in China, he got tested for Corona and tested positive. So he had to quarantine for 3 weeks. But he never had any symptom of the illness whatsoever. So, isn't it more likely, his Corona test was a false positive, and he never had it, so that is the reason he has no immunity? I think that could be very much the case. But why would they admit that possibility to someone they forcedly quarantined for 3 weeks...
https://www.independent.co.uk/news/world/africa/coronavirus-tanzania-test-kits-suspicion-goat-pawpaw-positive-a9501291.html
In my near neighbourhood, I have also heard of some people testing positive, but not having any symptom, and then a few days later with a new test, they test negative...
One thing is for sure, they claim the tests to be very accurate, but they are not, in the best case, they are a bit more accurate than a coin toss. And that counts for the immunity tests too... This means that every little number of the so called pandemic data can be way off... Maybe it is just a very tough flu season? Who knows? They won't, but because they don't test for influenza anymore, no, only the "very" accurate Corona test kit!
Sincerely,
Pele23