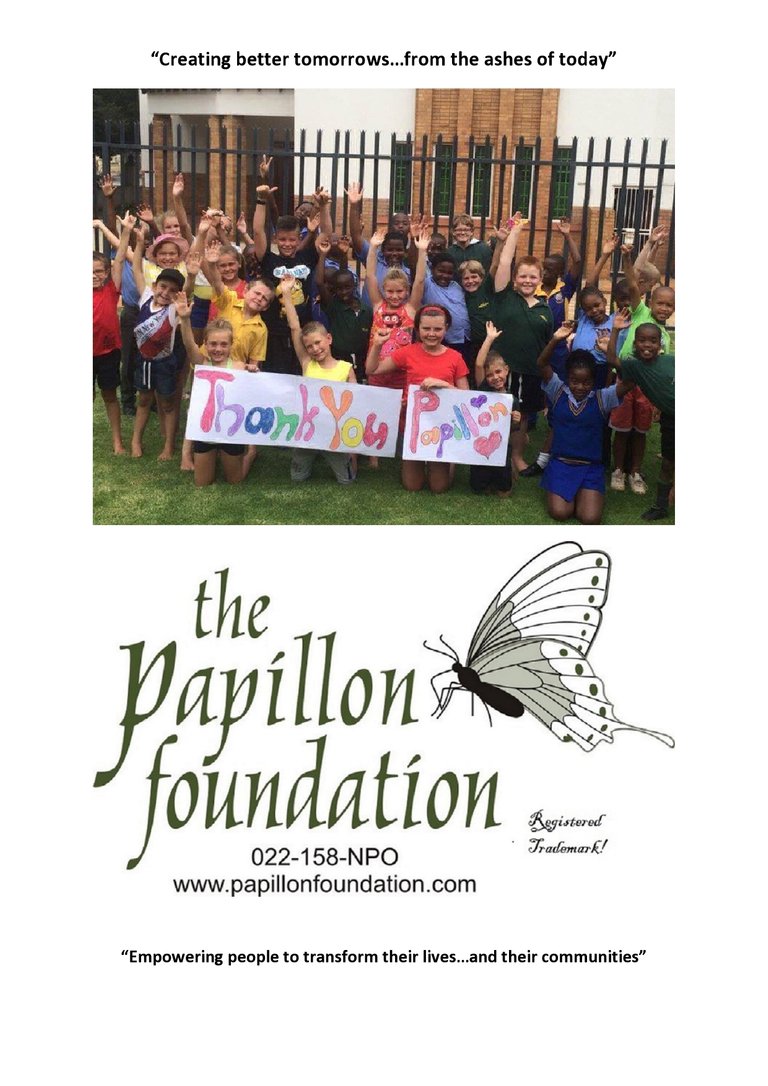 Some questions were received about @papilloncharity's official registration, formal verification, transparency and trustworthiness.
Here is the evidence!
In the next post on Friday, in @combination, we will show you what we are doing with the Steem downloads in a poor town suburb during the Covid lockdown.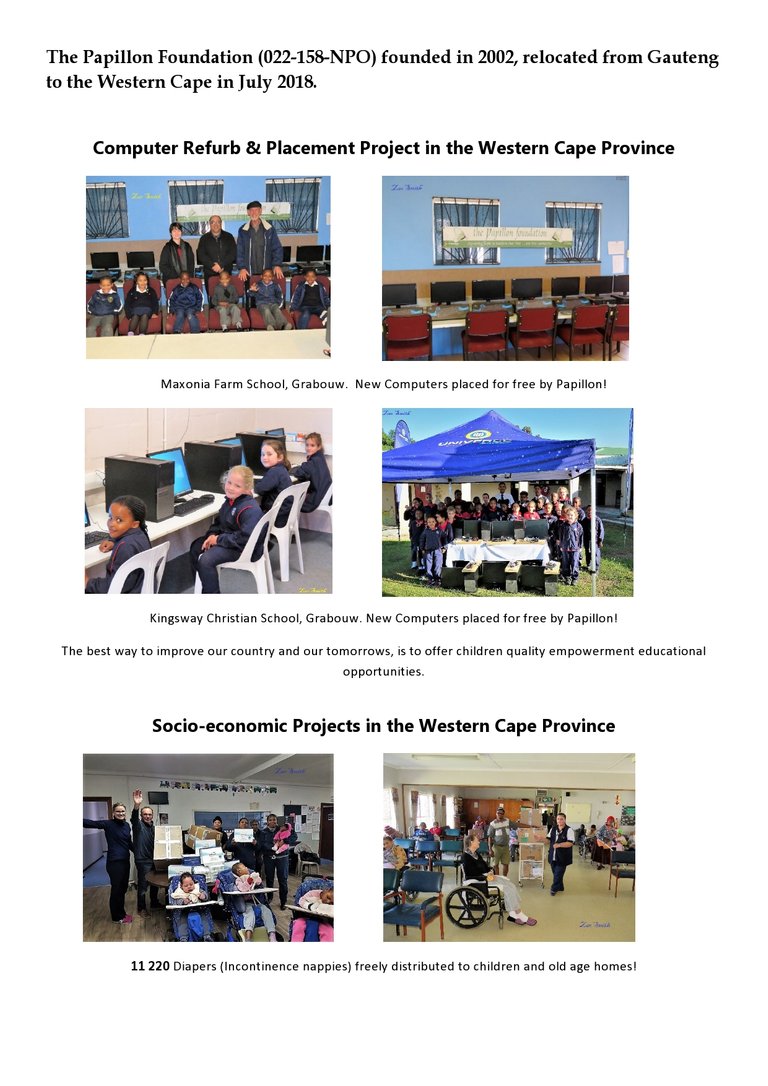 Several investigations have been done in Papillon over it's almost 20 years existence and every time we were found to be the real thing.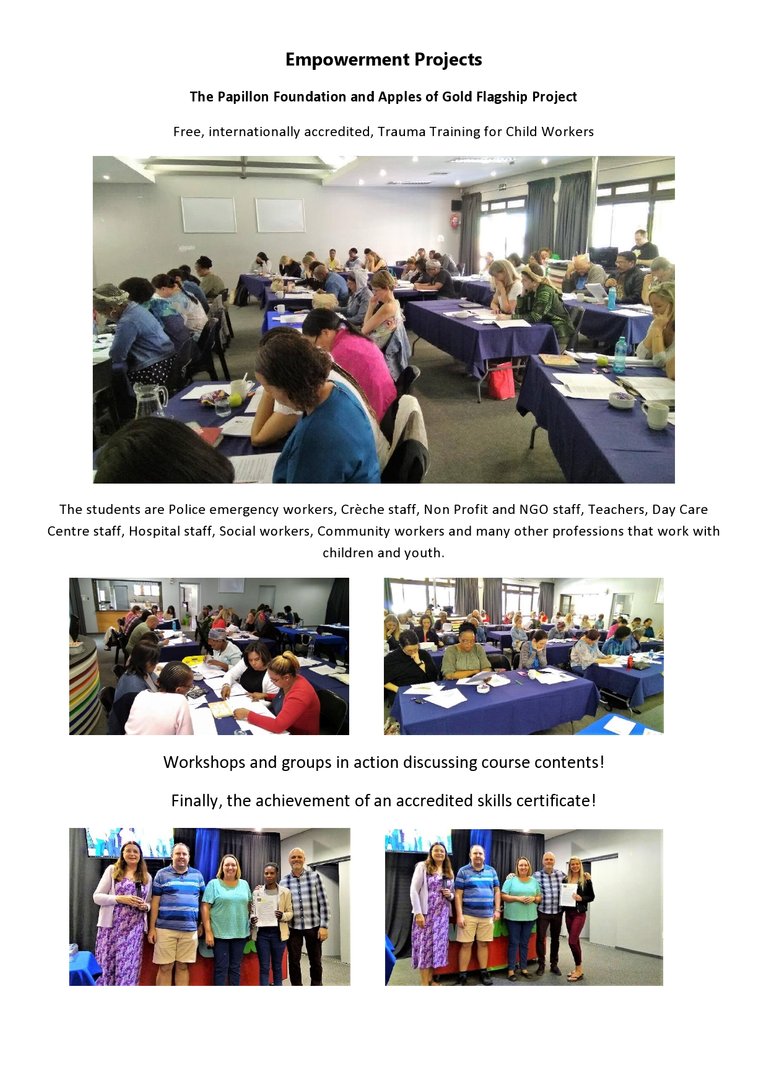 Years of dedication and perseverance against the odds deliver true outcomes like this.
Yes it's only natural to feel resentment when anyone doubts our authentication, especially when we have put in backbreaking work, but there are so many corrupted scammers at work, that we have learned to accept it also as natural sceptisims, as so many people with good intentions were taken for a ride!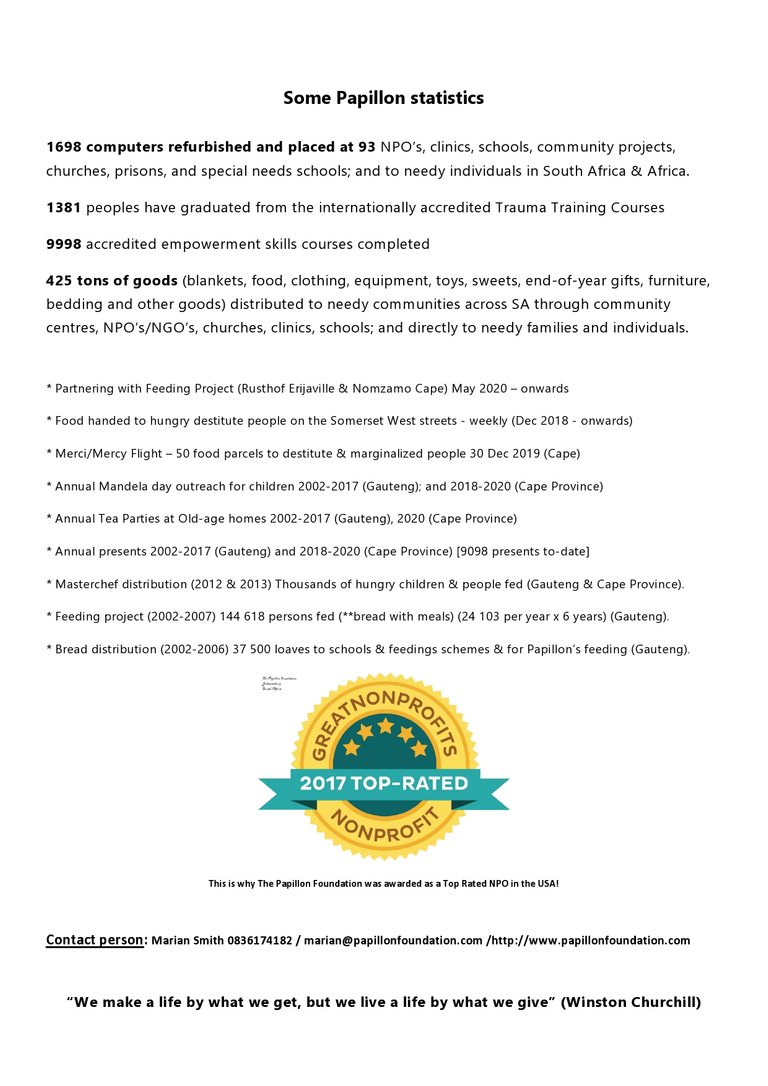 The Papillon Foundation has a formal certificate of registration, A legal board of members and a registered independent company of accountants that does our annual financial audits.
Papillon also submits an annual report to the relevant government department, including a narrative, minutes of our 5 board meetings per year and our financial audits. Not once over the years of government audits have we been found non compliant.
Some prominent Hivers have also supported Papillon over the years, prior to steemit and now on Hive.
Instead of begging for hand-outs, we raise funding with my nature posts that I post every day!
Note:
A. In the interim Papillon has relocated from Gauteng to the Western Cape rural areas 2 years ago and you can see what we are busy doing with the computers at the farm schools above.
B. The Covid lockdown in South Africa, (some 125 plus days now) has curtailed our operations and we continue with the feeding project in poor town suburbs, and we are converting the free Accredited Trauma training for child workers into online webinars. Nappies and clothing have also been distributed during the lockdown period.
We thank you for reading this post and we hope that you know that this is not an attempt to boast about Papillon's accomplishments, bur rather a statement of facts!
It is only by the Grace and Guidance of the Holy Spirit that we can accomplish anything!
In case any scammers want to copy or alter this post in any way please READ THE DISCLAIMER below.
Disclaimer:
The articles, trademarks, and photos appearing on this @papilloncharity site may not be used in any advertising or publicity, or affiliation with any product or service, or for private purposes, without the author's prior written permission.
All posts are placed without prejudice!
PLEASE DO NOT COPY