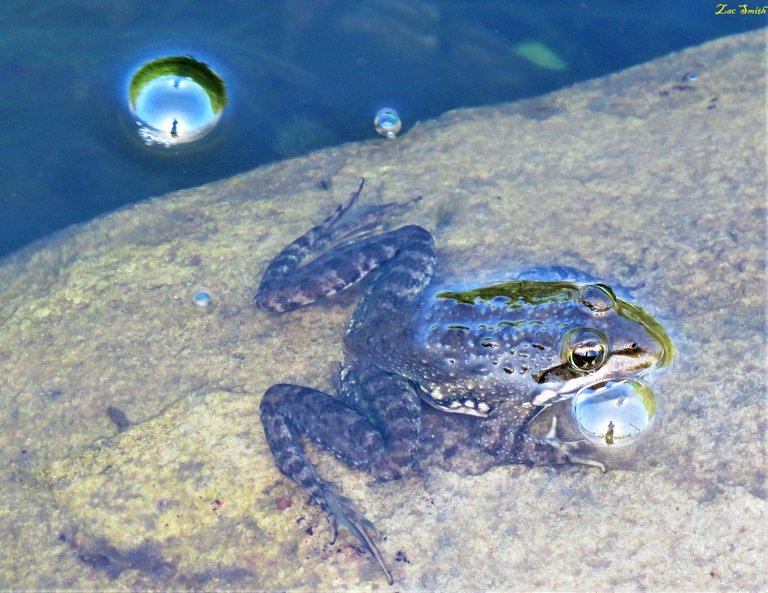 Hey! I can see myself in the bubbles on the frog!
** Today I bring you the story of the danger that faces the amphibians across the world. Their enemy? Mankind of course!**
Imagine no life in the rivers, no fish, frogs, birds and just non drinkable polluted water flowing by.
A recent study is warning about this and I sincerely hope that this simple post of mine will raise some awareness about the bleak future that faces all life in our rivers!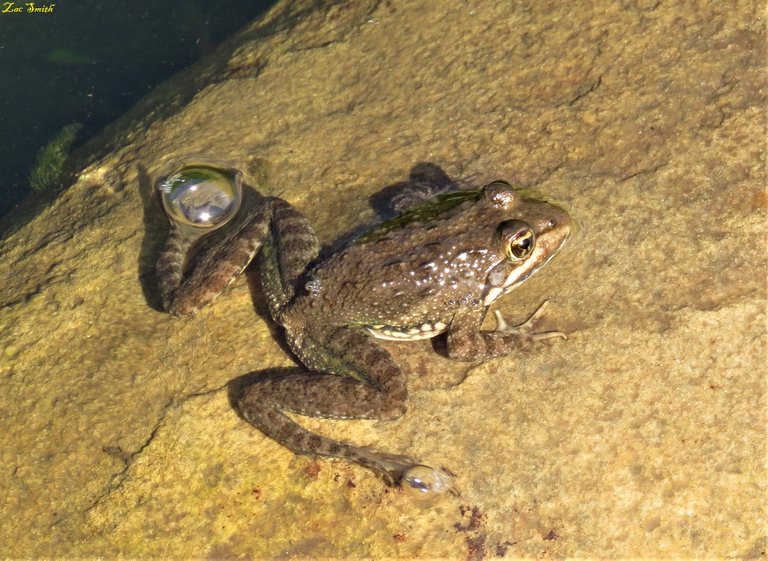 Timing in photography is essential and I had to wait for the bubbles in the river to show that only his head was sticking out of the water.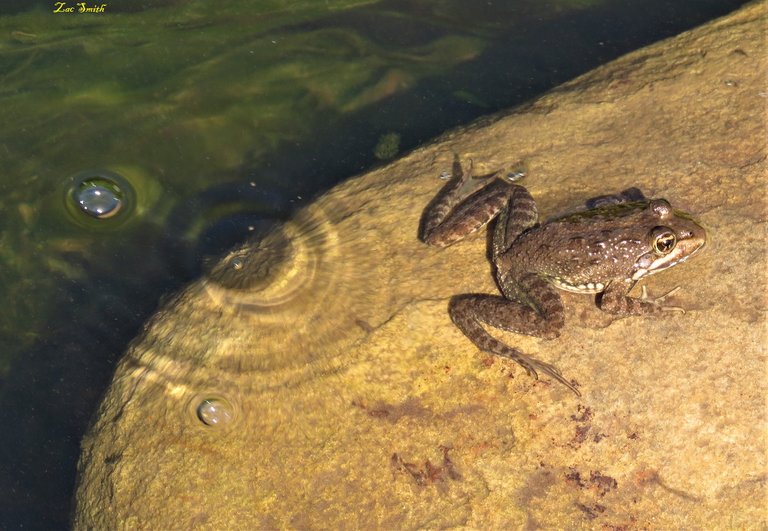 That bubble ring gave me the idea to wait until a bubble appeared on top of the frog!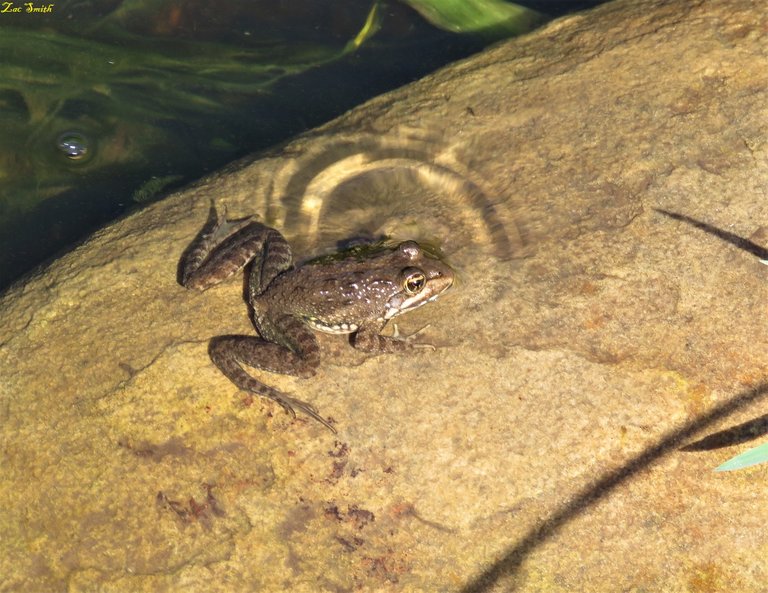 Bang! I got a bubble on him after half hour wait lol.
I had time because the wife was in the shopping center 🤣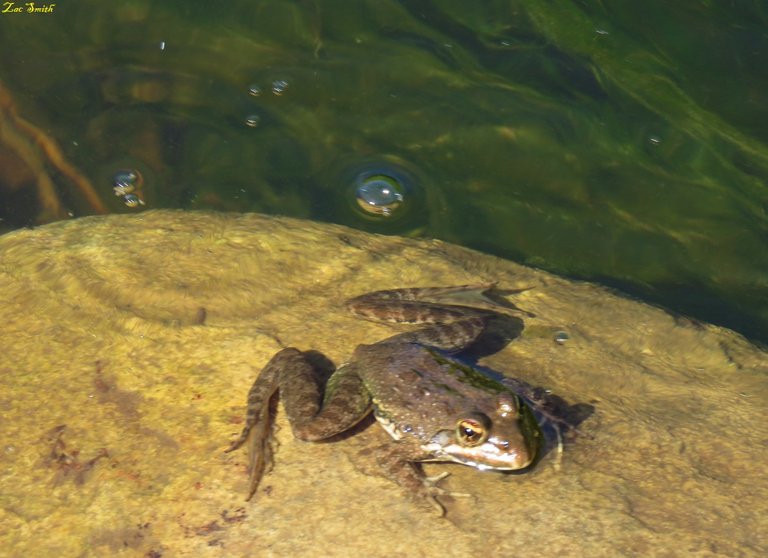 "Amphibians, the oldest group of land vertebrates, are regarded as the most threatened across the globe. From Brazil's tropical rain forests, to Canada's temperate boreal forests, from fresh streams in the Alps to Australia's temporary ponds, most populations are declining. Contributing factors include habitat destruction, invasive species, disease spread and rapid climate change. Most are human induced".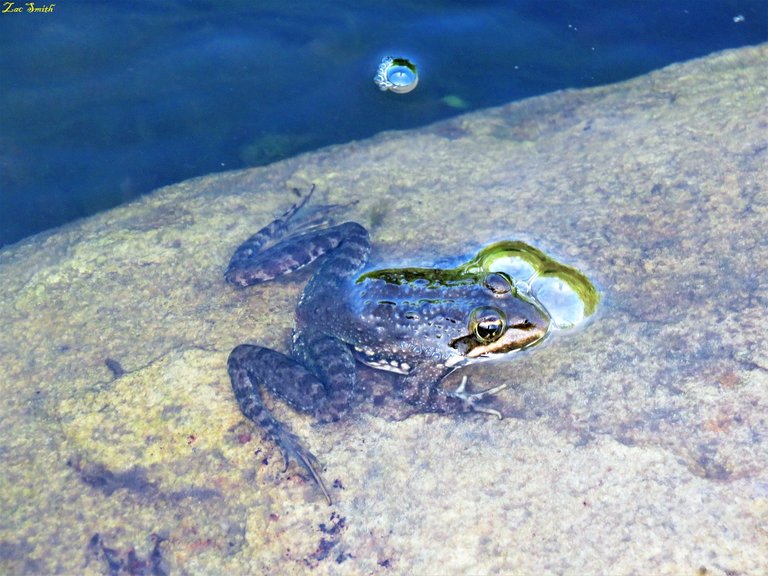 "South Africa's Cape region, comprising both succulent semi-desert and fynbos vegetation, has a unique amphibian fauna that has been recognised globally. It consists of more than 50 species of frogs, 37 of which are endemic (they occur nowhere else in the world). Cape frogs are important because of their global uniqueness.
But their future may be under threat, and the climate of the future looks to be changing faster than the steady climate they evolved into in the past"
Source
So, what can you and I do about this?
We can raise awareness about the essentiality to stop our pollution of the waters and also advocate respect for our wetlands across the world.
Joining a conservation group can also be a good start, or alternatively give them some support.
And That's All Friends!
Something here below to think about!
"Health is the new wealth. Happiness is the new rich. Inner peace is the new success. Kindness is the new cool." —Syed Balkhi
Note: The sections in "Italics" were [Source] cited and you can read the full study at the source link.
All photos are my own and the camera used is a Canon Powershot SX60HS.
We hope that you have enjoyed the pictures and thank you for visiting a post by @papilloncharity
Disclaimer:
The articles, trademarks, and photos appearing on this @papilloncharity site may not be used in any advertising or publicity, or affiliation with any product or service, or for private purposes, without the author's prior written permission.
All posts are placed without prejudice!
PLEASE DO NOT COPY