All in one, a double rainbow, a bird, trees, colors, clouds and the sky!
I have the rainbow and also some other beauties for you here today, as we have had some heavy rains and the clouds are always beautiful at sunset. The rainbow always reminds me of the covenant that the world will never be covered by a flood again.
Come and have a look!
Ah, here's the left end of the rainbow and it seems that the pot of gold is somewhere in the mountains!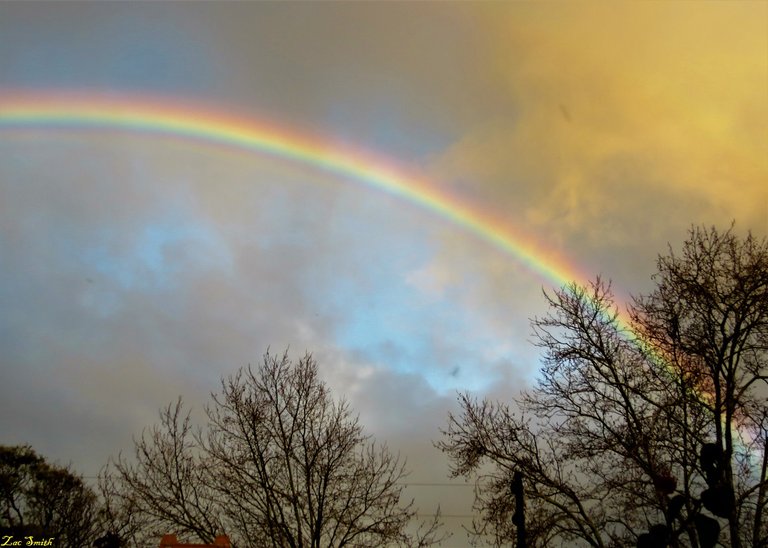 This is all that I could get of the right end of the rainbow, as it disappeared behind the trees!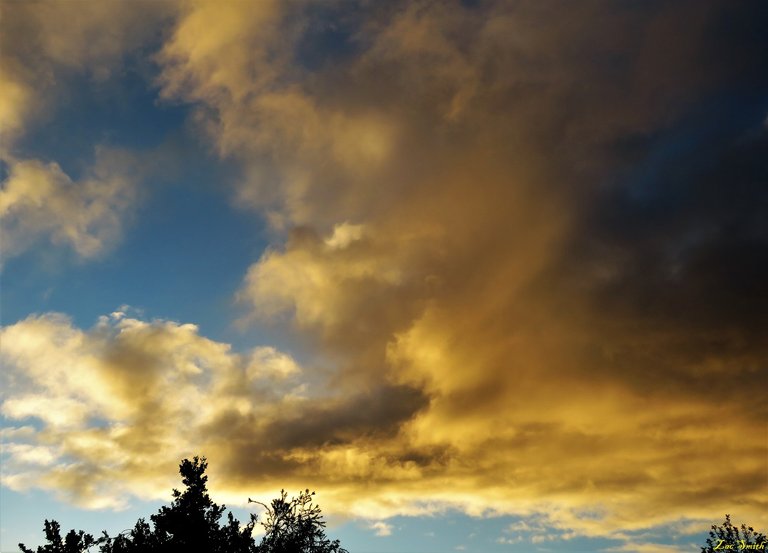 Just some of the cloud cover here above!
And now I will show you what the wind does with a cloud!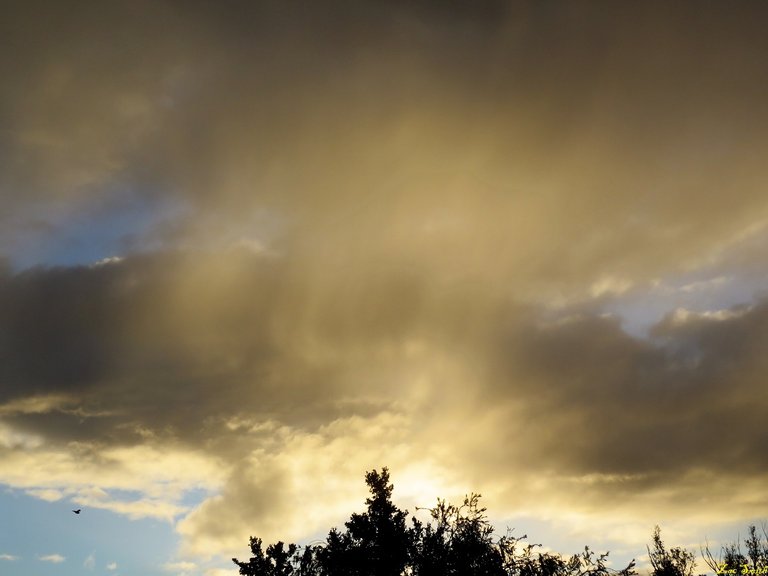 That smear in the photo is the wind driving along the bottom of the top cloud!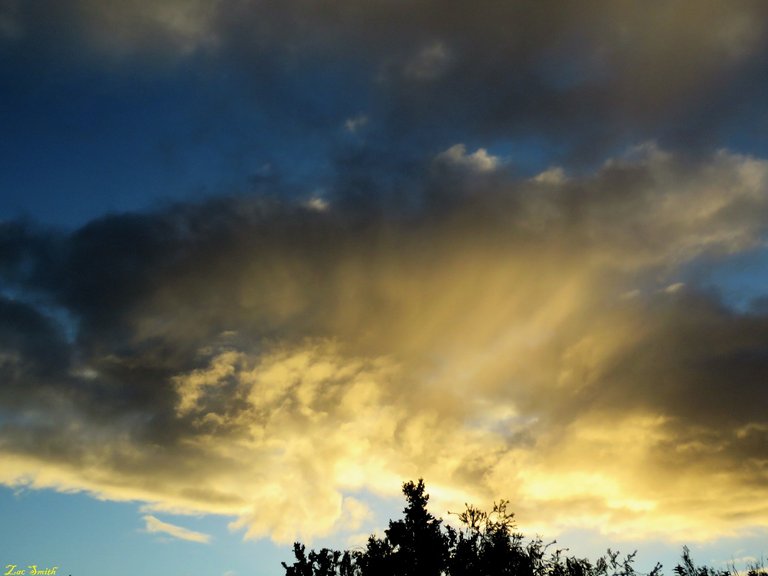 Here's a later shot and the wind seems to want to drive the top cloud through the solid cloud at the bottom!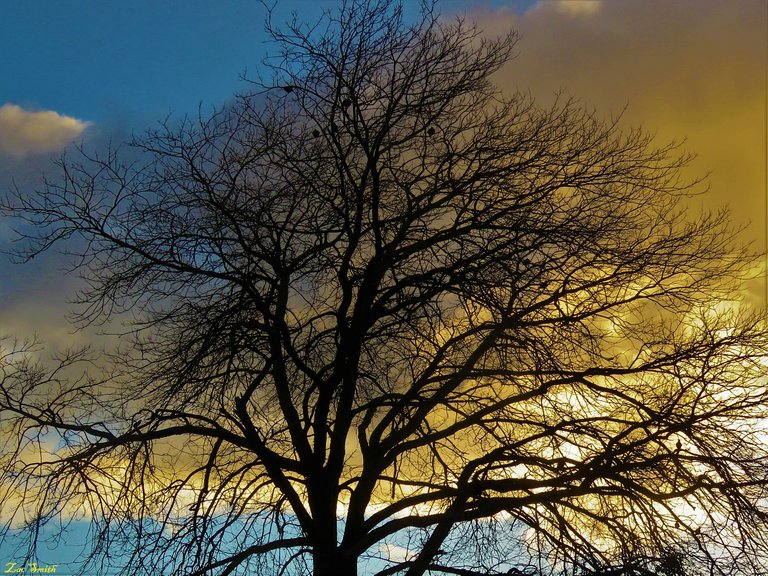 Finally one of my favorite trees backed by the beautiful sunset cloud colors.
There was a lull in the rain and as usual I popped out of the house with my camera, to see if mother nature wants to show me something. Today I was lucky, as she sent me a rainbow and I was happy to take a few shots of it. No time to get to a high spot in the mountains for a full picture, as the winds cleared the rainbow in minutes. But, I got what I could!
And That's All Folks!
Note: All photos are my own, unedited and cropped for uploading.
Camera used: Canon Powershot SX60HS
"Happiness is the new rich. Inner peace is the new success. Health is the new wealth. Kindness is the new cool." —Syed Balkhi
We hope that you have enjoyed the pictures and thank you for visiting a post by @papilloncharity