Just a normal/abnormal day here as usual.
Ever had one of those questions that are unanswerable?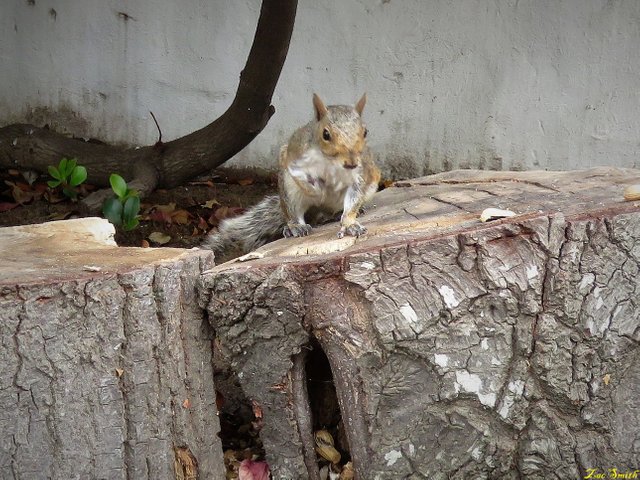 Let me start by first showing you the new smallest member of Marian's fan club!
Little Jacky in the picture above lives up in the high palm tree and he is rarely seen. Today he has made his presence known in an amazing manner! "Squirry", the mother had a litter of girls and boys and we are helping to fatten them up so that they can survive this winter that is now upon us!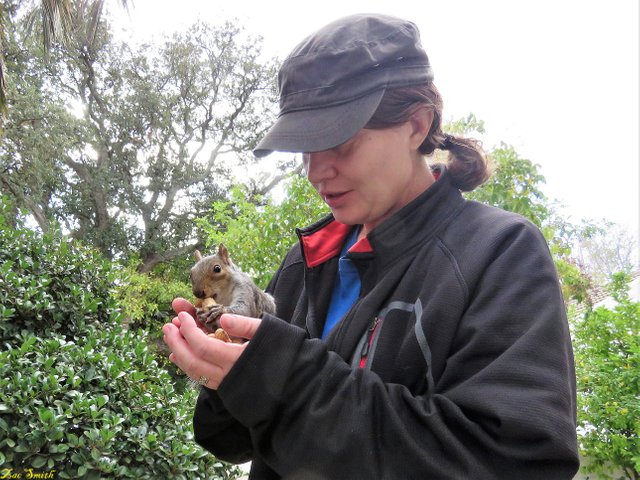 Now look at that! The smallest and the bravest, as none of the other squirrel litter approached Marian for some nuts. Only this little one today and of course his mother when she is around!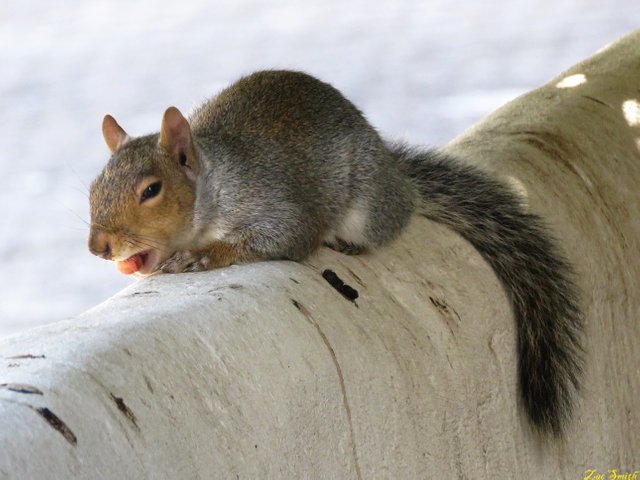 A full stomach means a little nap with a nut kept in the mouth, just like a little child that keeps something special under their pillow!
Okay, by now I am sure that you want to know about the impossible question that we were asked?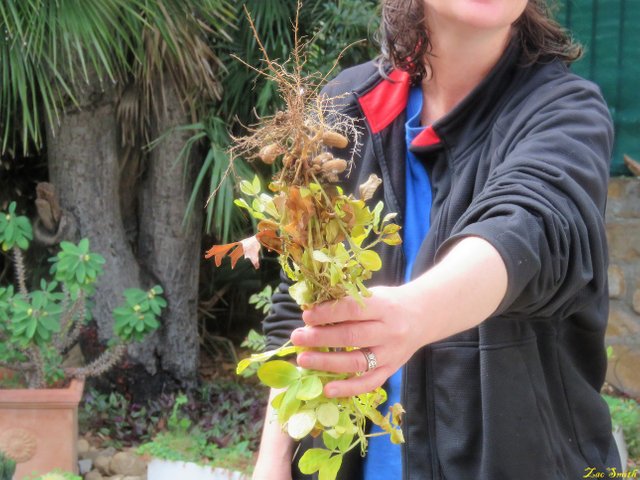 This peanut plant was brought to us as evidence by a disgruntled neighbor and here was the question! "Can you please ask your squirrels not to bury their nuts in our garden"?
Now my question to you?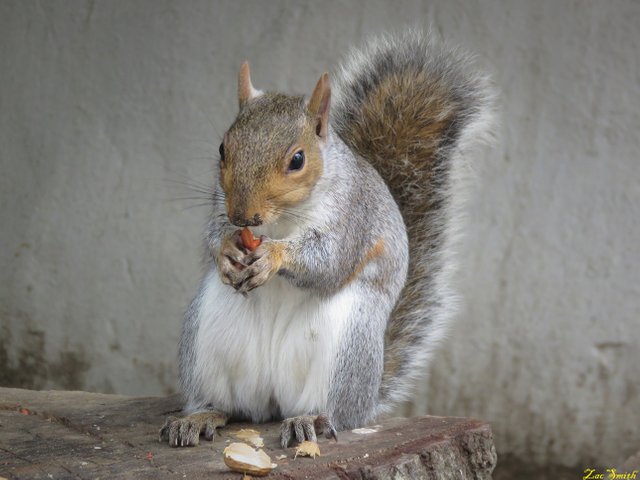 How would you tell a bunch of little beauties like this, not to bury their nuts in the neighboring gardens?
While you are thinking about a possible answer, let me change the subject for the Sunday lunch crowd tomorrow. You know that feeling when you have a stomach full of food and somehow your eyes refuse to stay open? Check out how this goose responds to a full stomach.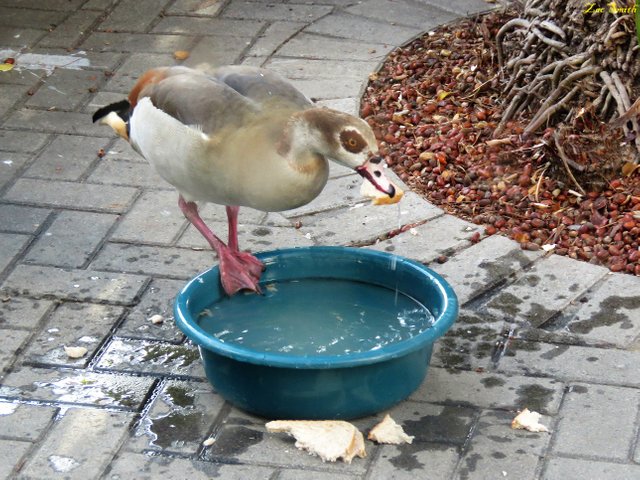 This is "Harry" and he is having lunch alone as his wife "Sally" is on her nest and she will come for supper later"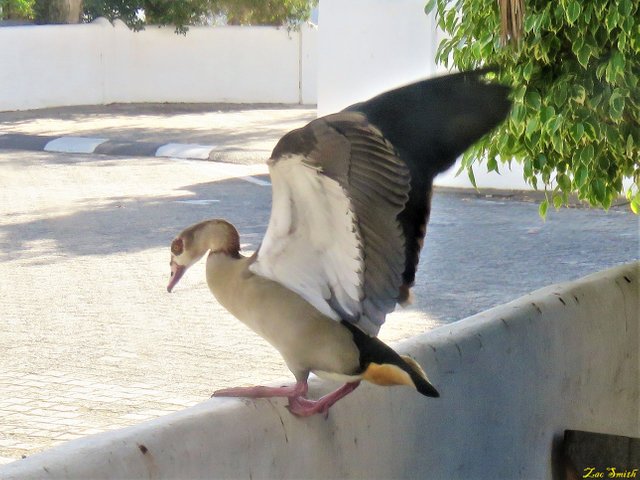 Harry is a strong guy as he has been fighting other geese off from his territory and you can see how easily he lifts himself onto our low garden wall!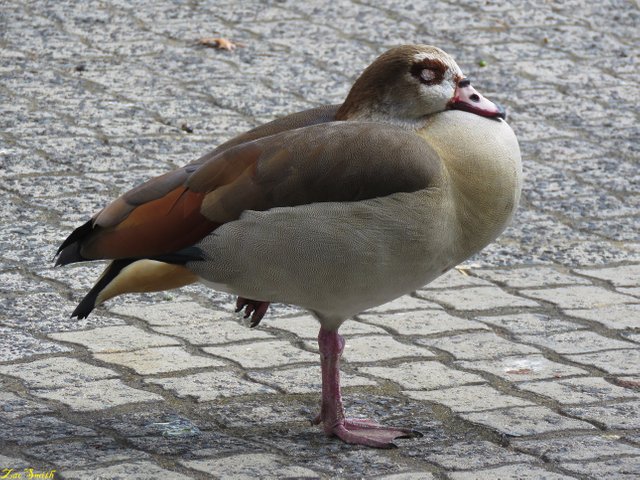 But our Harry also has a human side, as when the stomach is full, the eyes will close. I will have to tell him that sleeping on guard duty can cost him a dishonorable discharge from the goose army Lol
Finally, here was one of the jealous sisters up on the palm trunk, calling little Jacky to come home!
And That's All Folks!
Note: All photos are my own, unedited and only cropped for uploading purposes.
Camera used: Canon Powershot SX60HS
We would appreciate your input regarding the "impossible question" that we were asked here today.
How would you tell the squirrels to stop planting nuts in the neighbor's gardens?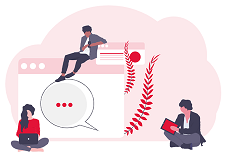 Don't have a Hive account yet? Sign up free here!