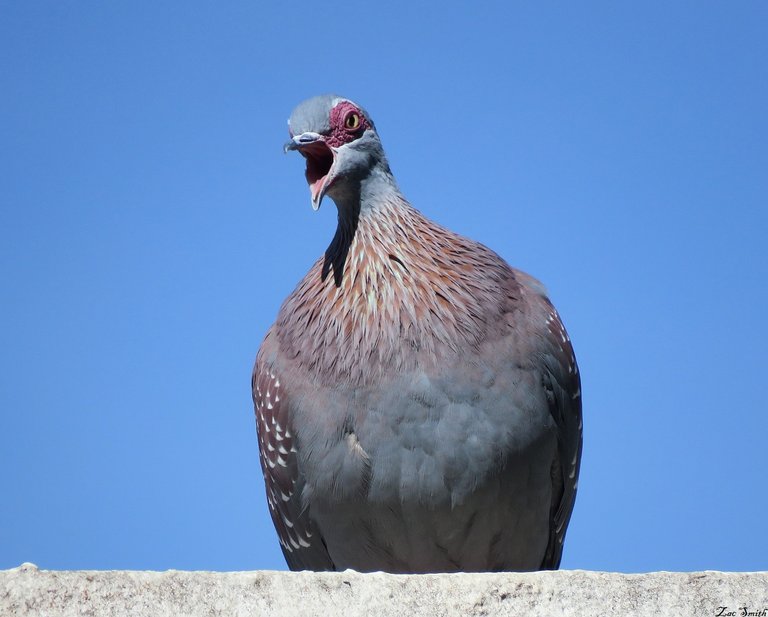 "Hey All", the Rock Pigeon shouted! "Come and look at this announcement"!
Do you have many single photos in your files?
The problem!
We all have beautiful single photos in our files that do not fit into a post subject. I have hundreds.
If you post only 1 photo with some words, it gets hardly any upvotes!
The solution!
We are thinking of starting a new challenge called "Wednesdaymix"
The idea is to open the challenge, calling for a series of single photos as per this post on any subject, not only nature.
The photos MUST be your own!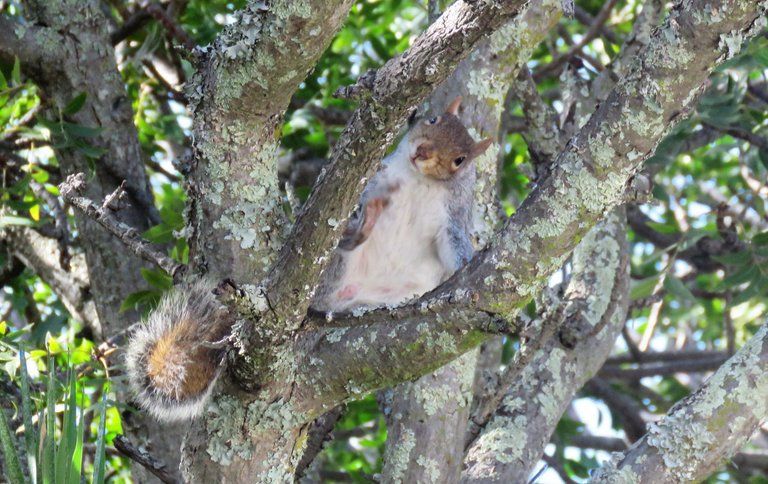 "Okay" the squirrel said; "Do you understand what we are saying here"!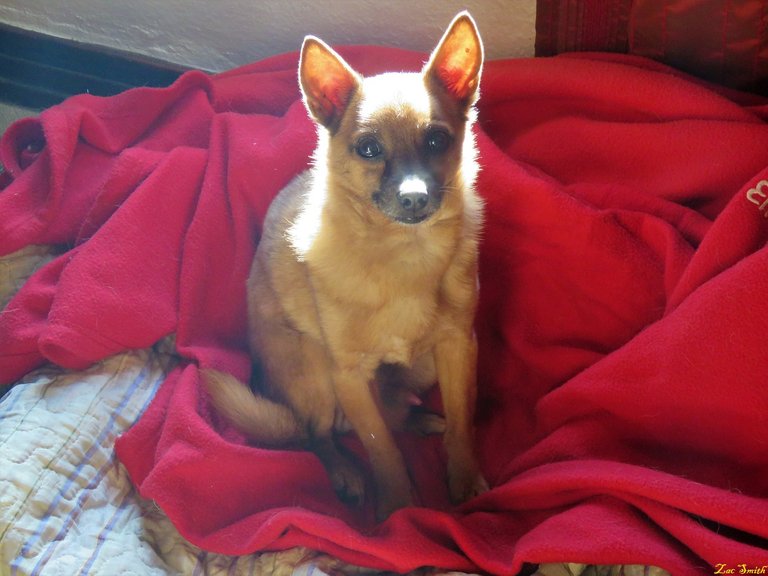 Any single photos on any subject, like our little Troy here can be placed, as long as it is not less than 5 photos per post.
Of course you will also have to identify each photo with a description. A maximum total of 7 photos will be allowed per post!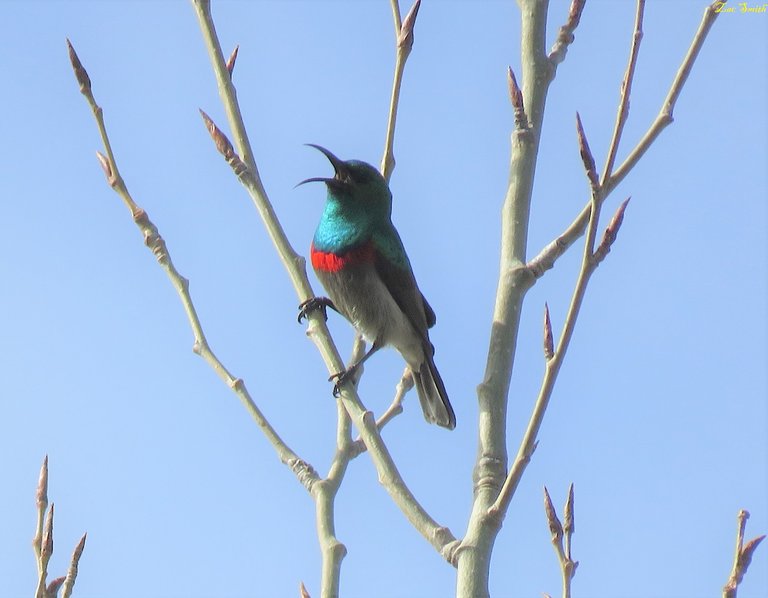 Many of us will sing like this little Red collared songbird if we can find a home for our single photos.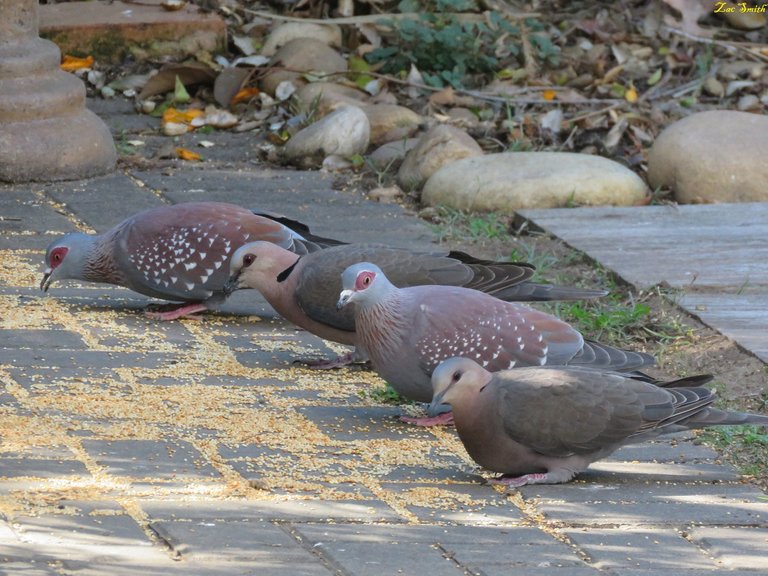 The photos must not be less than 5 photos per post.
As a part of the post, 2 photos on an identical subject, added to the 5 single photos will also be accepted.
Here below is an example!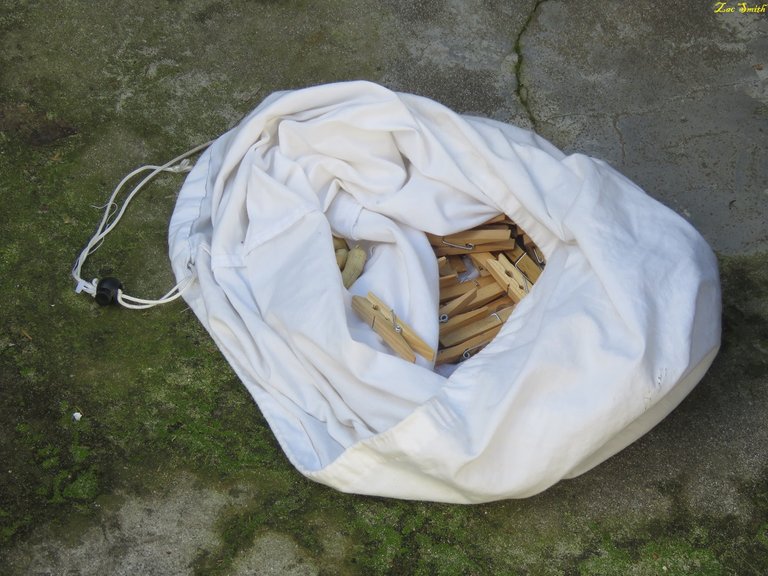 My wife was hanging the washing and here is her line peg bag.
But there is something else in the peg bag for unexpected visitors!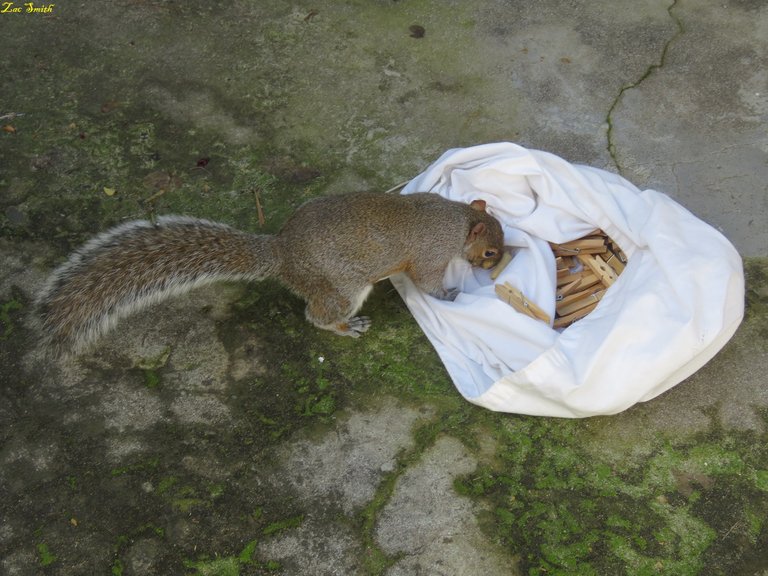 Yes, there are nuts in the bag in the event of a visitor actually arriving!
Now before we launch the "WednesdayMix" challenge, we would like to have some feedback.
Two questions for you!
Do you think that this challenge is a good idea?
Would you support this challenge?
Please let us know in the comments below this post!
Note: All photos are my own, unedited and taken today!
Camera used; Canon Powershot SX60HS
We thank you for visiting a post by @papilloncharity