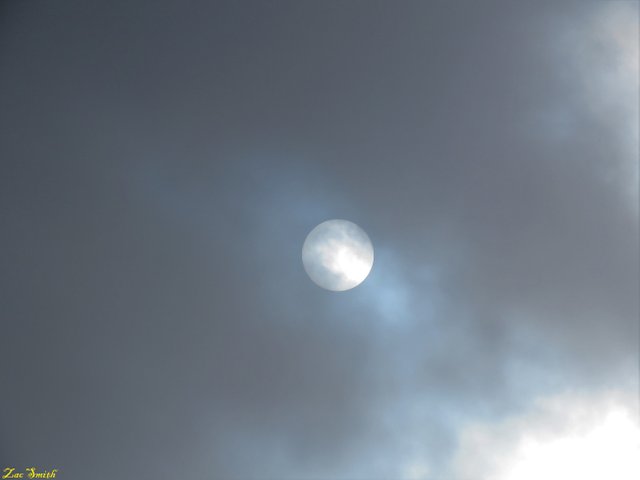 The bleak sun in the picture above shows that the rain and the snow have arrived.
A time that all of the farmers are waiting for, as the first winter rain will tell how much water is to be expected during the whole winter season. By the looks of it, this is going to be a very wet season and it's great news as the western province is still recovering from a severe drought.
So, we are wet and we are in lockdown.
Sun in the sky and sun on the ground in a rain puddle!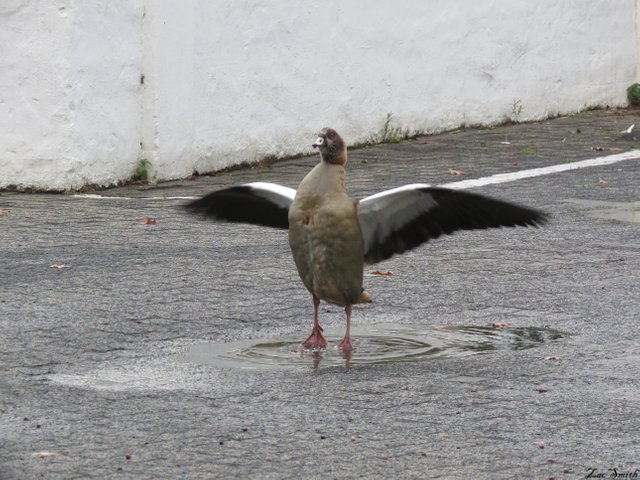 Look how happy Sally is in that puddle. Her eggs are laid and now for the next few weeks she will only come for supper every day.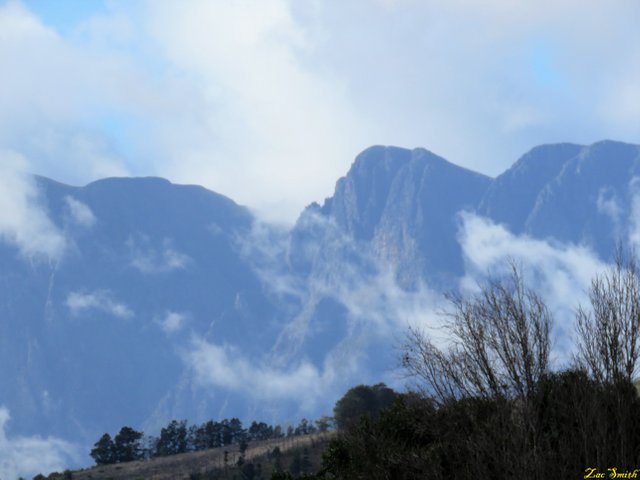 Clouds at the mountains appear to be rising from the earth!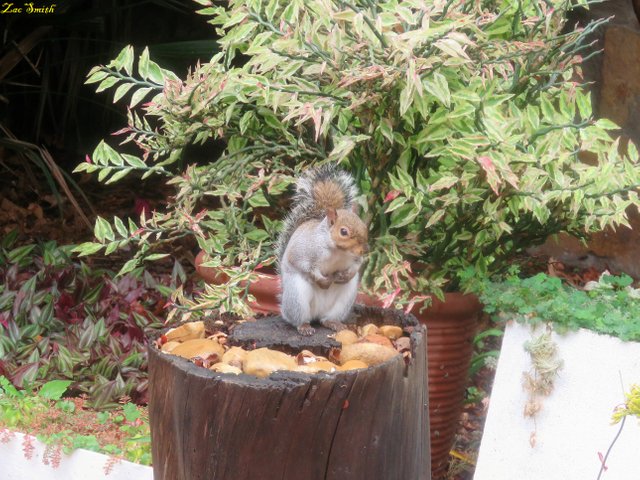 We heard the cries of this wet and hungry little youngster!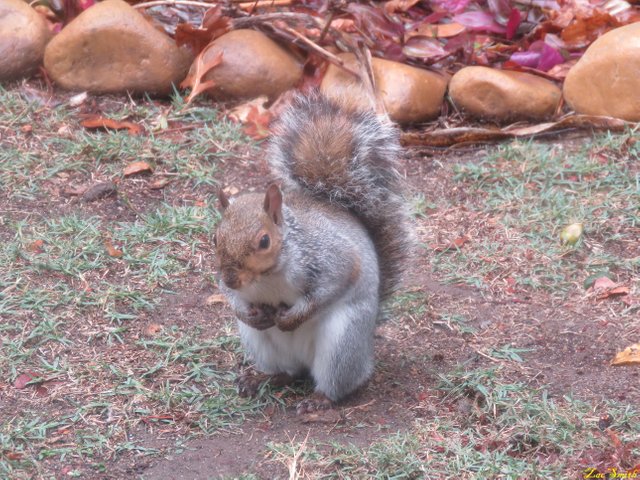 "Please, oh please", "can't you see that I need a few nuts"!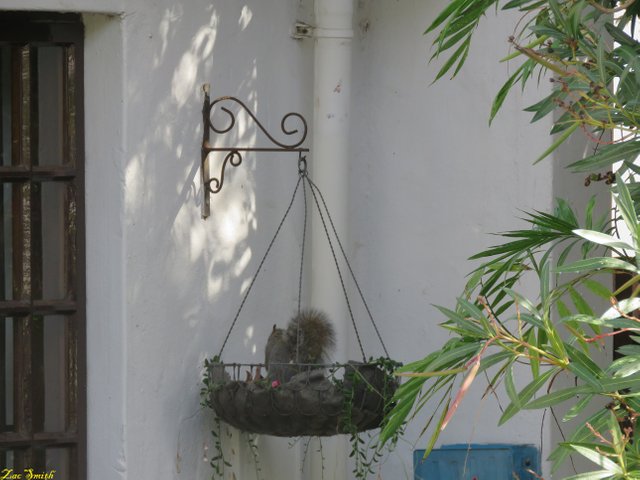 This guy in the hanging flower pot had another idea!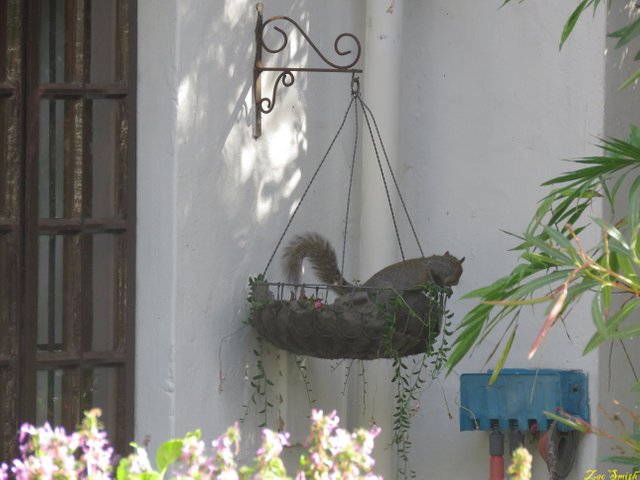 What do you think that he was doing in the pot?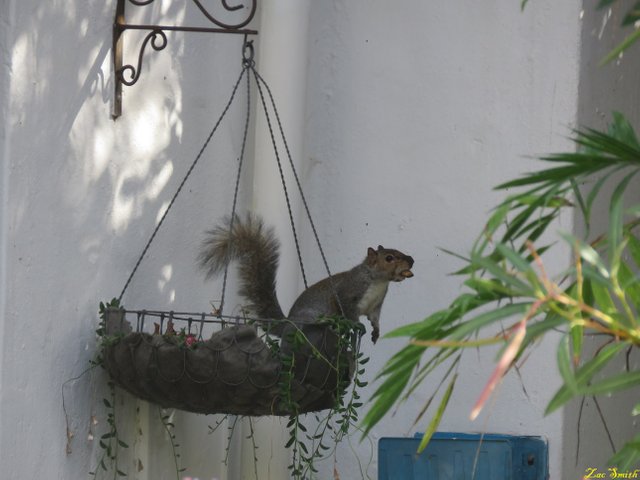 Yep! He stashed some nuts in the pot and now is the right time to get them!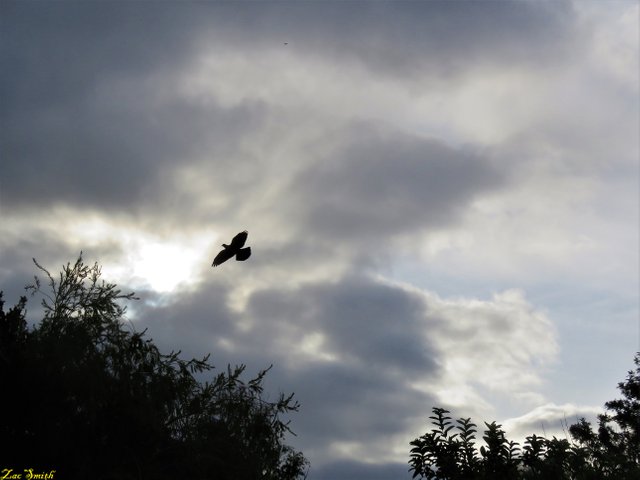 A lone dove cruising across the cold afternoon sky!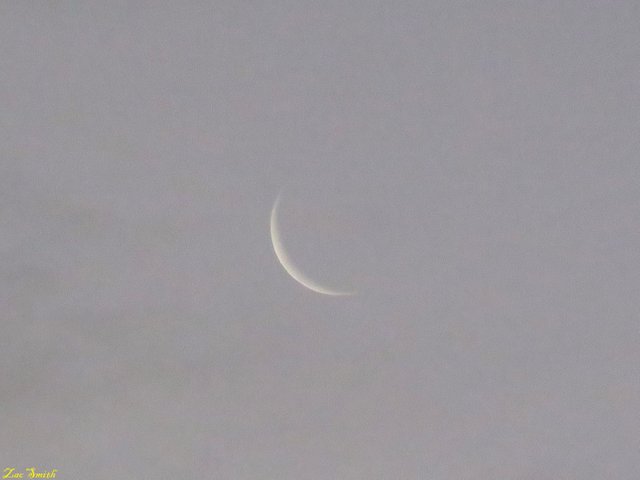 Sickle moon travelling high above the cold clouds!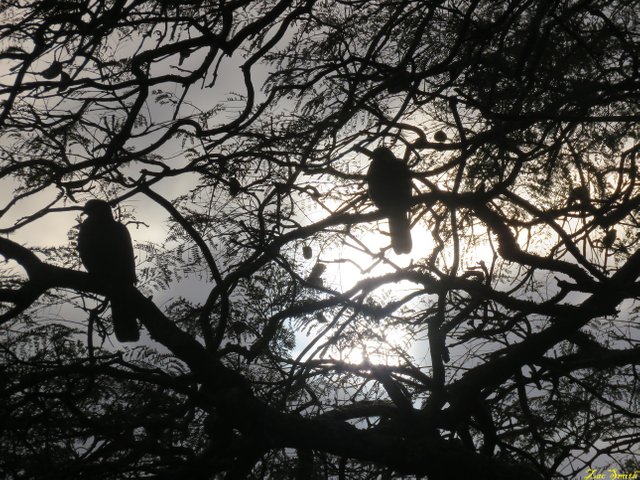 They will have another wet and cold dark night.
We moved here to the Western Cape Province on the 6th of July, 2018.
Right smack bang in the coldest month and we stayed in a cottage with a leaking roof on an apple farm. The stove's grate was broken and I had to make a fire outside every night to keep us warm. After about 6 months we moved to a nearby town, where we rented a place until this cottage became available for us to buy.
So, this will be our first winter here and I must say that it started well, as the roof is not leaking lol. Nothing like a solid downpour to reveal the shortcomings of a property and thankfully we haven't found any yet. I am at the moment tinkering again with some of our charity projects to suit them for maximum service delivery capacity in the new emergency situations brought about by the covid virus.
Let's hope that the winter will be kind to us with plenty of water!
And That's All Folks!
Note: All photos are my own, unedited and cropped for uploading.
Camera used: Canon SX60HS
We hope that you have enjoyed the pictures and thank you for visiting a post by @papilloncharity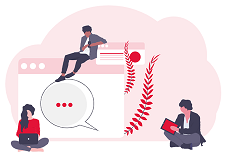 Don't have a Hive account yet? Sign up free here!