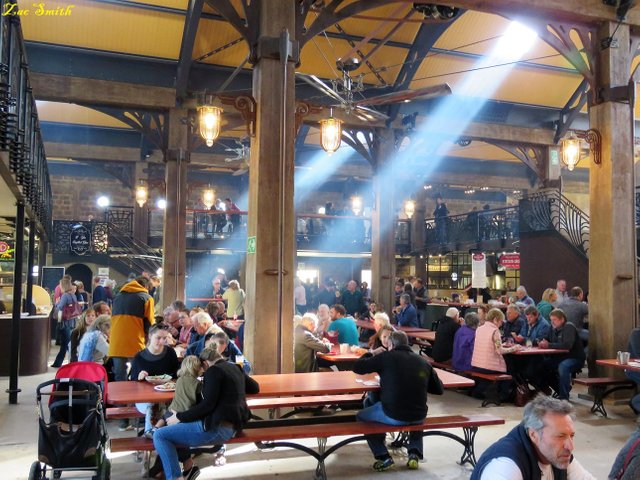 The difference? This was a derelict old warehouse at a railway siding!
A friend, @slobberchops posted yesterday about a derelict old factory of the Kruger Tissue business that was closed down.
This gave me the idea to show you what can be done with an old building that was at the end of its lifetime.
This post is also an entry for the #marketfriday challenge, hosted by our dear friend Lady @dswigle
I have posted about this market last year and took these photos from my files.
Instead of demolishing the old warehouse, it was changed into a modern concept with a historical tinge!
Come and have a look!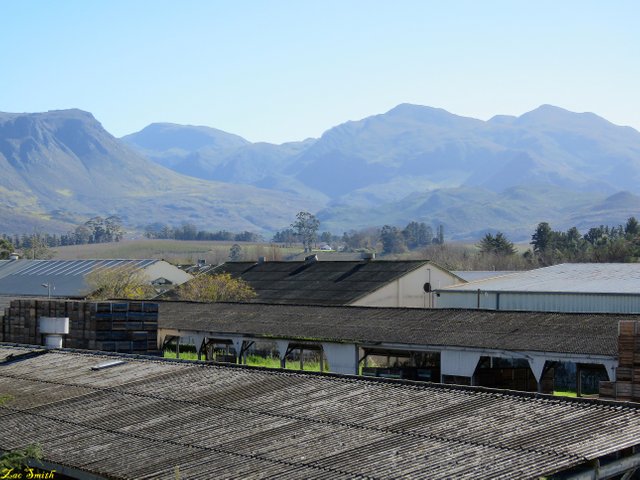 In an ideal setting with ample parking and the bonus of an old steam train bringing extra visitors.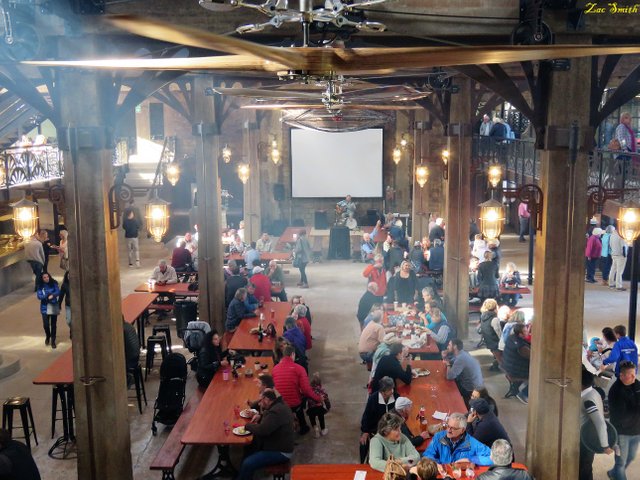 Two floors lined with food and fresh farm produce stalls. There's even an art and clothing section where tourists can buy small gifts to take back home!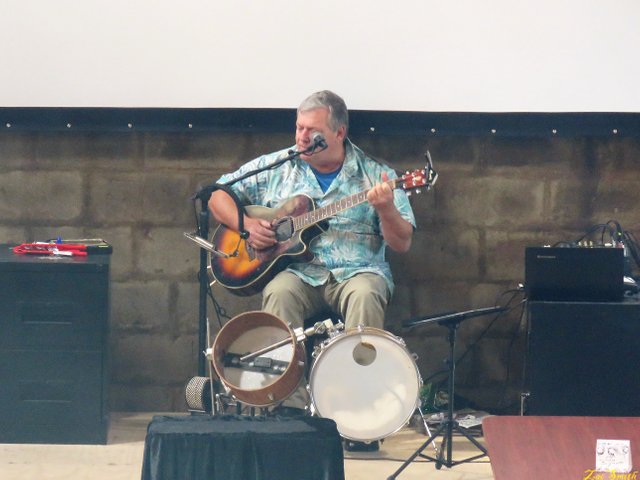 Some live ballads here to keep the toes twitching Lol.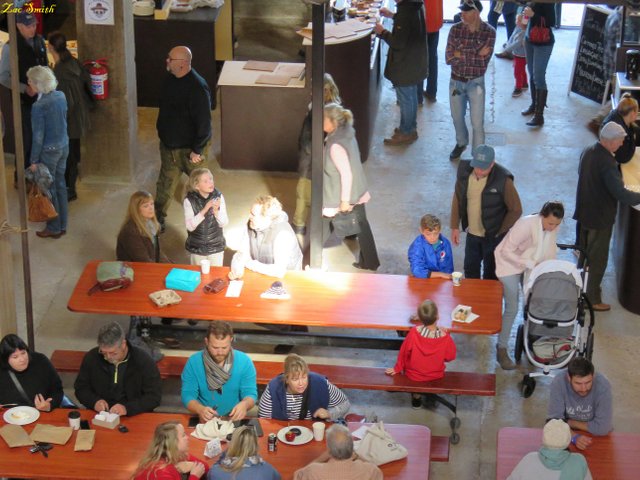 I also posted about the old Steam train here yesterday and it is that same train that brings day visitors to this famous market.
The train travels from the City of Cape Town across the interesting landscapes to the apple farming town of Elgin in the Overberg.
Do me a favor and please visit this link, as you will see much more about this market; https://www.elginrailwaymarket.co.za/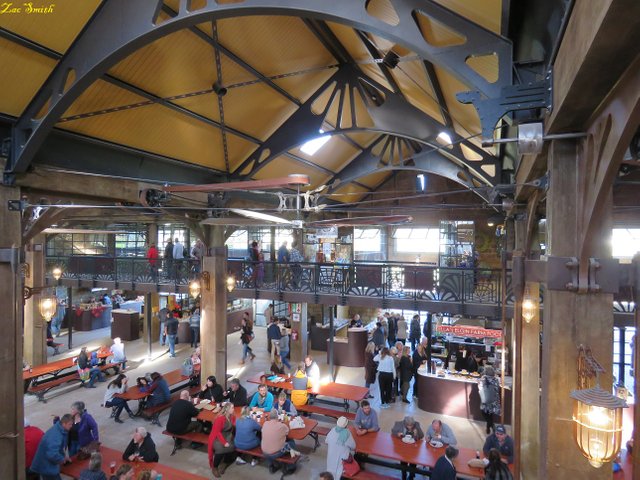 A mix of countries and nations visit here and many of the food stall owners are also either European or from some other country.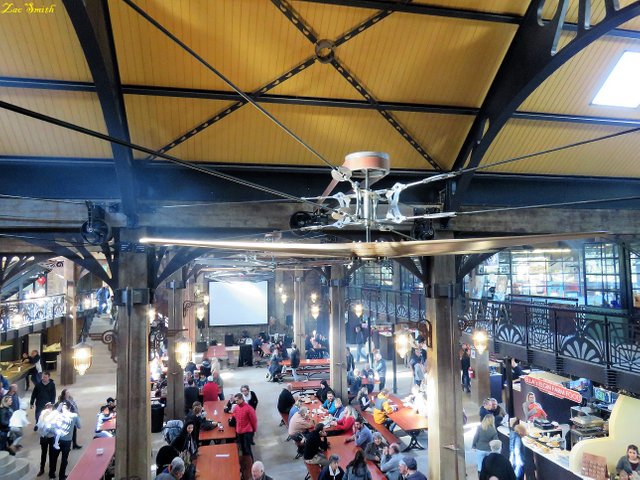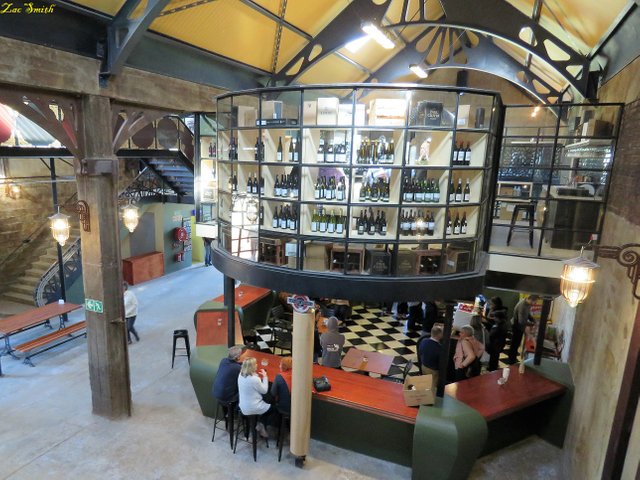 A range of famous wines is stocked from the surrounding wine farms in the area!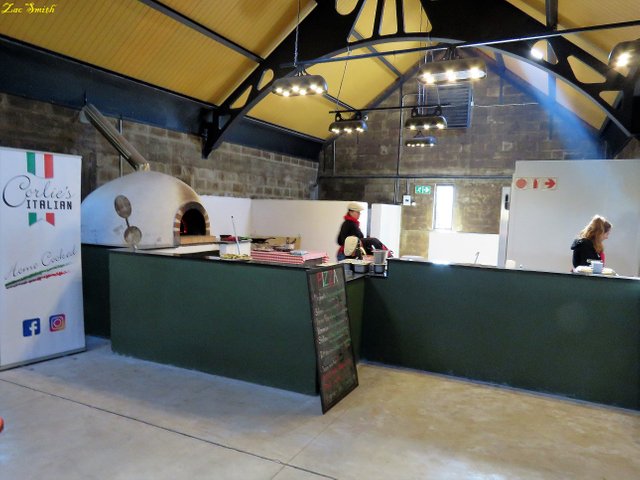 Come and pop in here for an authentic home made Italian pizza with all of the trimmings, accompany it with a pure bottle of red wine and dance to the ballads with your smooch. Sounds reasonable non?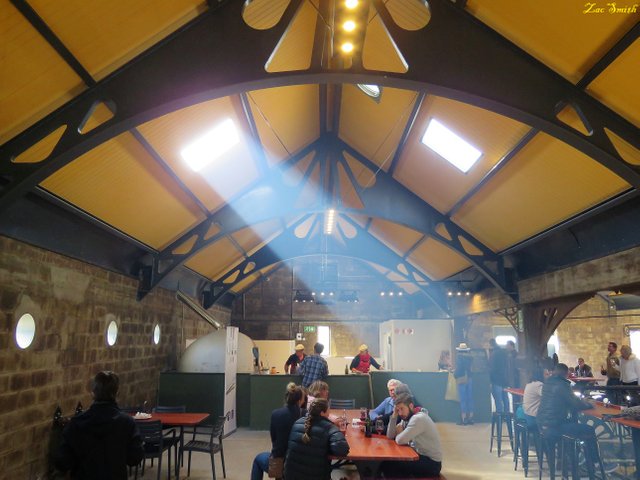 The pizza joint is up on the back mezzanine floor and I like the warm ambience of the space!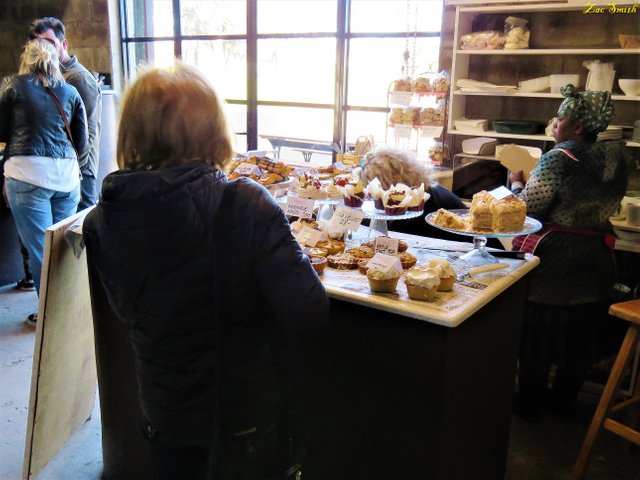 Many stalls also cater with homemade goods for the sweet toothed among the visitors.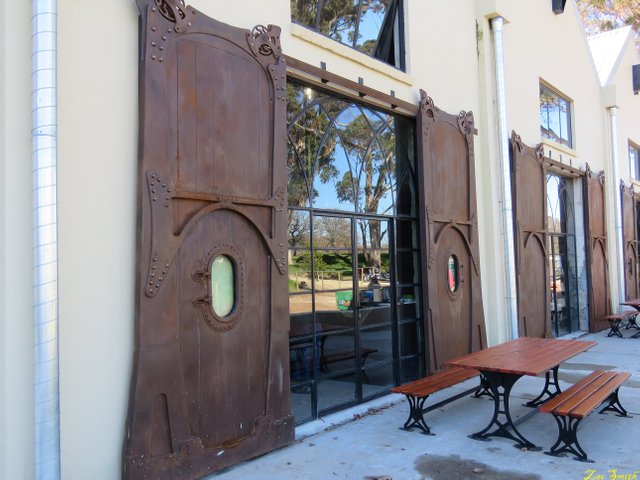 The market is closed now during the lockdown, but as soon as it is safe, the wheels will trundle the doors open again.
If you ever head this way in South Africa, be sure not to give this market a miss.
Life holds many opportunities for those that can "think out of the box" and this concept here is evidence of successful resuscitation. We don't have to invent the wheel again, as it only takes some entrepreneurial spirit to convert the old into the new.
Many do it with their aged homes and so, why not with the businesses as well. Your gold mine was already built last century and waiting out there somewhere for your special touch Lol.
Note: All photos are my own. unedited and only cropped for uploading purposes.
Camera used: Canon SX60HS
We hope that you have enjoyed the pictures and thank you for visiting a post by @papilloncharity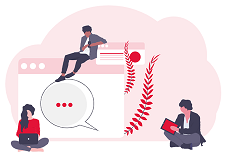 Don't have a Hive account yet? Sign up free here!

Team South Africa banner designed by @bearone