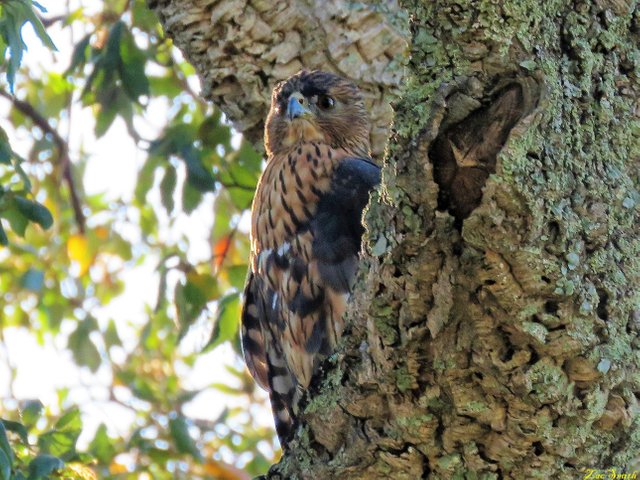 Anxious alarms broke the silence.Squirrels squealing, birds fleeing and pandemonium in the complex.
A silent killer landed stealthily in the big Cork tree. But some of the lookouts spotted him and they sent out the alarms.
I rushed outside and started searching for the cause, but there are many hiding places here for predators. Was it a cat? Or some other kind of danger, I could not know. Whatever it was, was well hidden, but I knew that it had to be here somewhere.
Come and help me find it!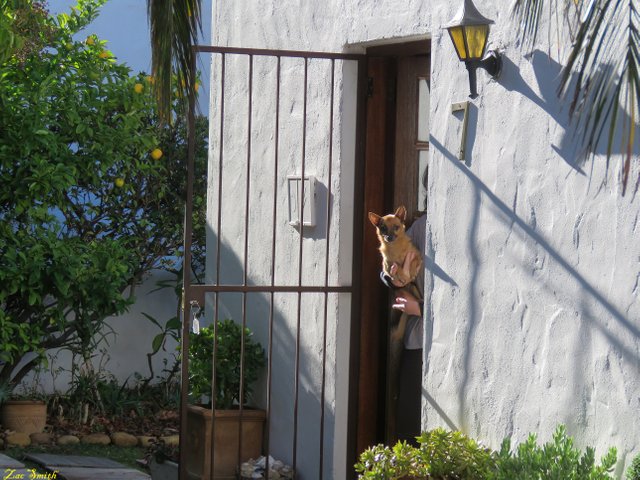 As a precaution Marian lifted little Troy up in her arms!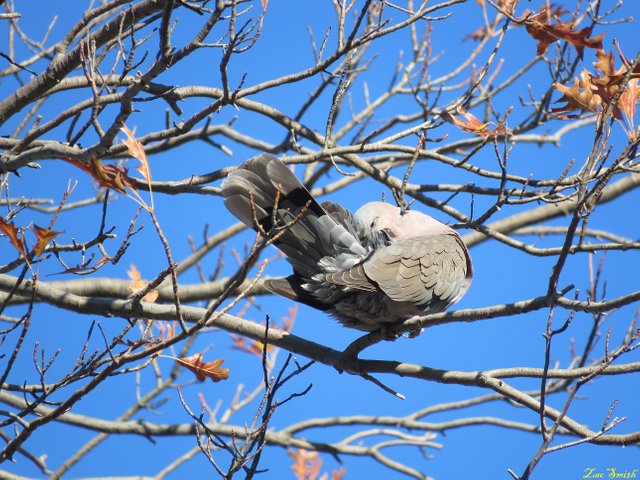 This was the trigger that showed me where the danger was!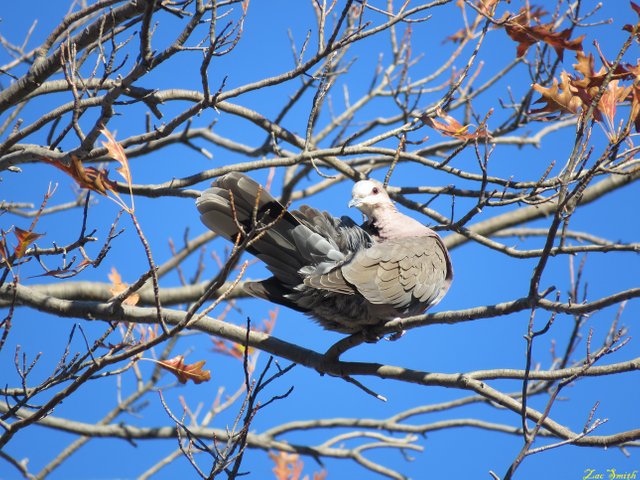 Alerted, the dove spotted something behind me and he was gone in a flash. The Cork tree was directly behind me!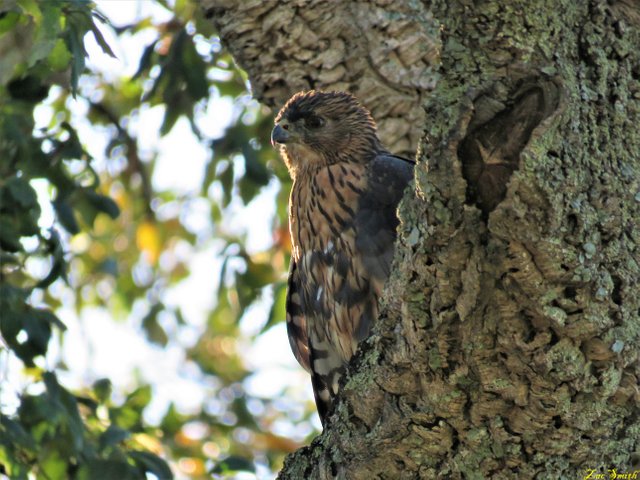 Well, well, well, there he was. It is a dense tree, evergreen, so it doesn't lose it's leaves and the killer was well hidden!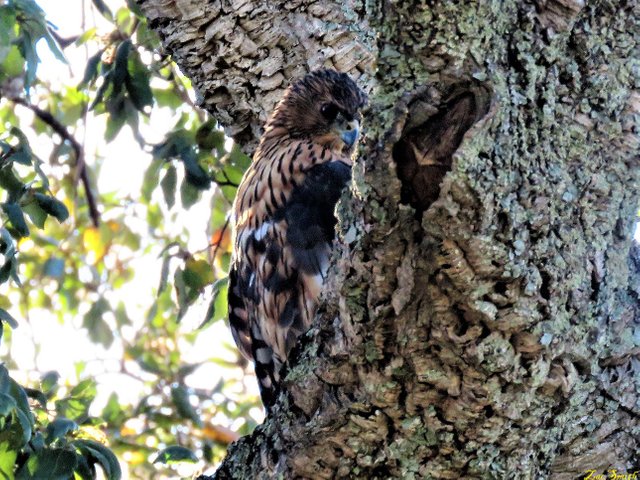 I popped around so that he could see that I spotted him and he gave me a look!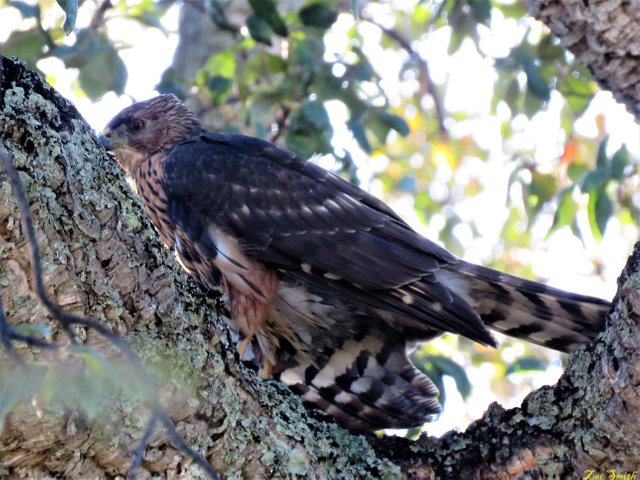 He moved closer to an opening in the tree and I knew that he was not going to try anything!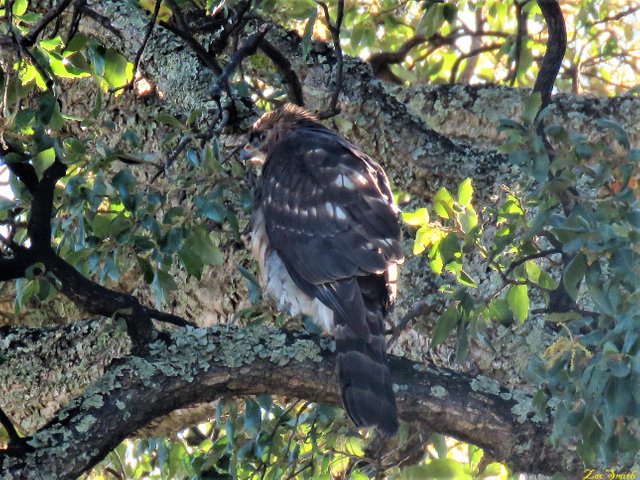 One last angry looking glance in my direction and he was on his way!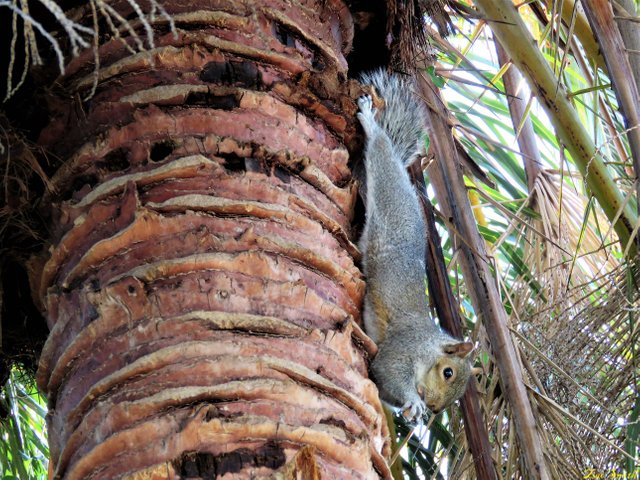 Soon things were back to normal and there was peace in the area again.
But what did I see?
At first I thought it was a Hawk, but the banded tail and vertically striped chest told a different story.
Here we have a Lanner Falcon. My first sighting of one here!
Some more information here below!
"It is a large falcon, at 43–50 cm (17–20 in) length with a wingspan of 95–105 cm (37–41 in). European lanner falcons (Falco biarmicus feldeggi, also called Feldegg's falcon) have slate grey or brown-grey upperparts; most African subspecies are a paler blue grey above. The breast is streaked in northern birds, resembling greyish saker falcons, but the lanner has a reddish back to the head. Sexes are similar, but the browner young birds resemble saker falcons even more. However, sakers have a lighter top of the head and less clear head-side patterns. The lanner's call is a harsh "wray-e".
As they say over here, every day brings new adventures and I was glad to get this guy on camera this morning.
Now I got myself a Lanner to add to my raptor file.
Best thing is that I didn't have to go anywhere to get him, as he came to visit us here at home.
And That's All Folks!
Note: All photos are my own, unedited and only cropped for uploading purposes.
Camera used: Canon Powershot SX60HS
We hope that you have enjoyed the pictures and thank you for visiting a post by @papilloncharity