An Overcast But Amazing Day
Some years ago we had the privilege to take a trip to Paris while visiting family in England. As you know, if you live in the UK, it's a simple matter to get over to France. At the time, I had never been so I was pretty stoked!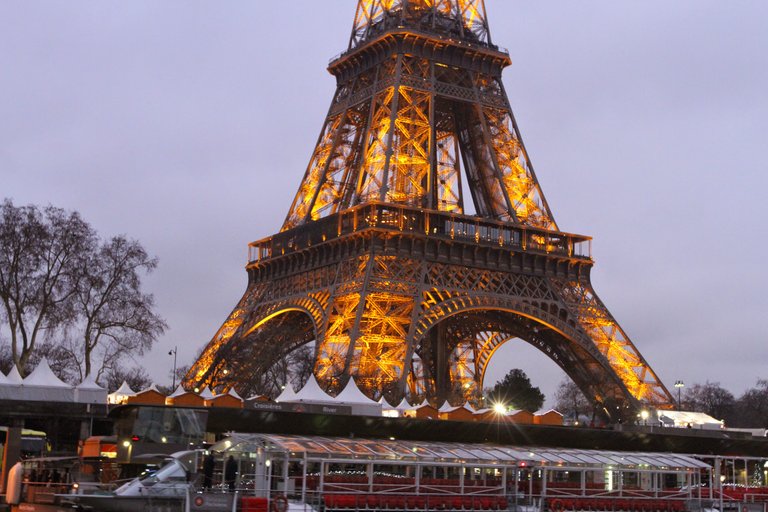 We were mostly there to tour the art museums, but one day we decided it would be nice to just relax and take a trip down the river. We got on one of the many boats that were renting out tours and started our journey.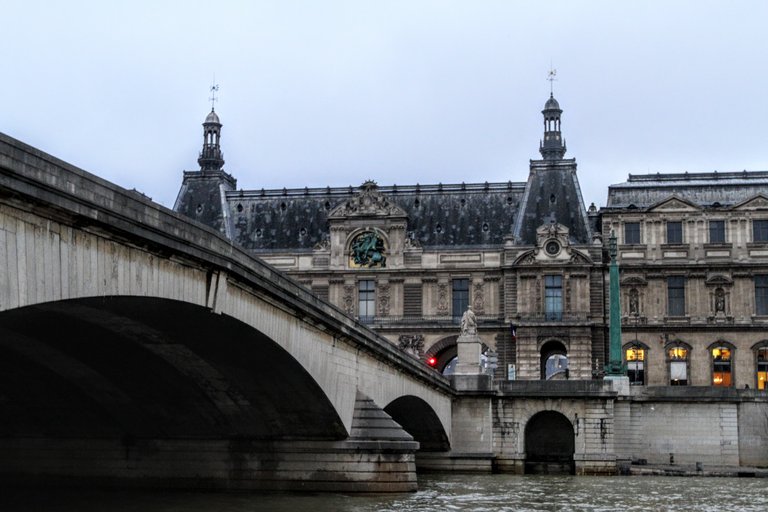 As you can see, it was quite overcast that day. In a way, it actually made it a lot nicer because the sun wasn't beating down on us. I remember we were both wearing sweaters because it was quite a crisp afternoon. I absolutely love looking at all of the old structures! As I've mentioned before in other posts, this is a very different experience than the one you get here in the US.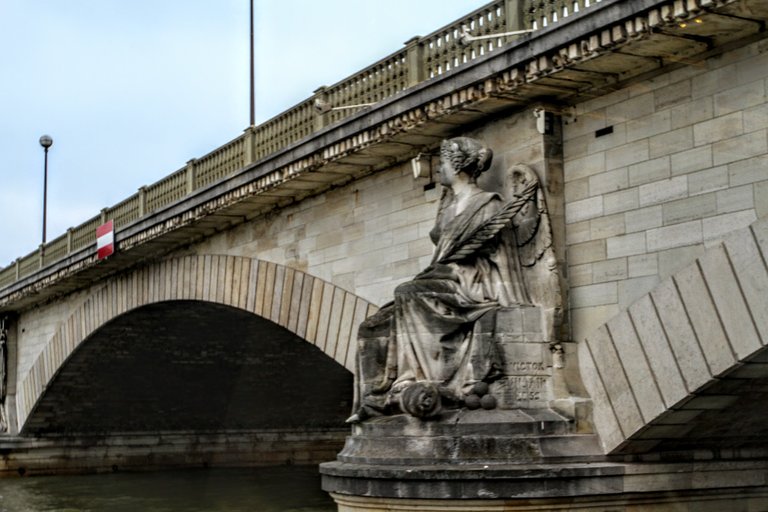 There are endless statues and bridges along the river. In fact, it seems that just about every bridge, large or small has some sort of ornate decoration. Be it a larger statue such as the one pictured above, or some sort of filigree design.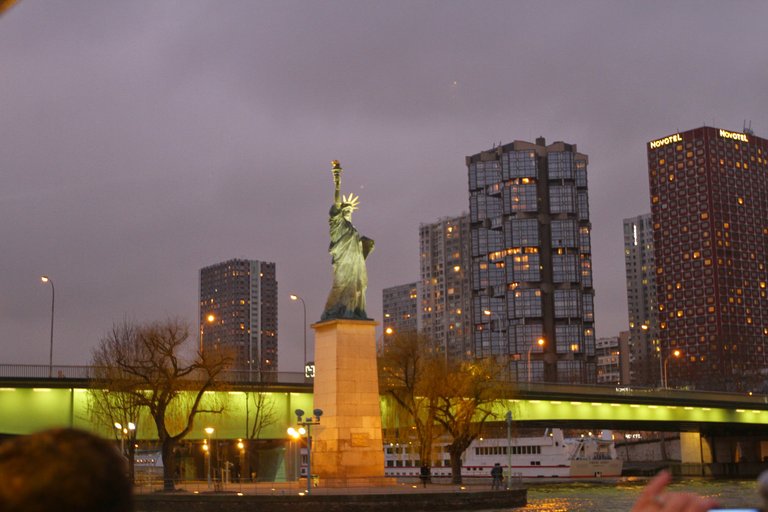 There's the scale replica of the Statue of Liberty. How cool! It probably would have been more cost effective if they had gifted us this one and kept the large one for themselves. Haha! That would have been quite a different history.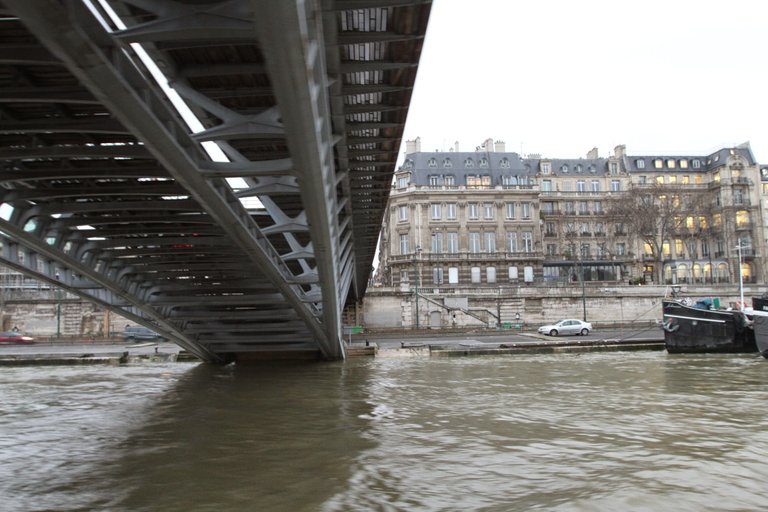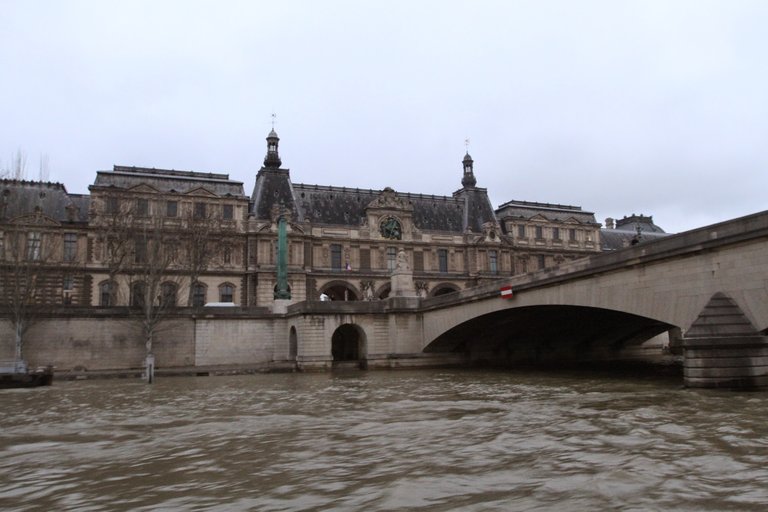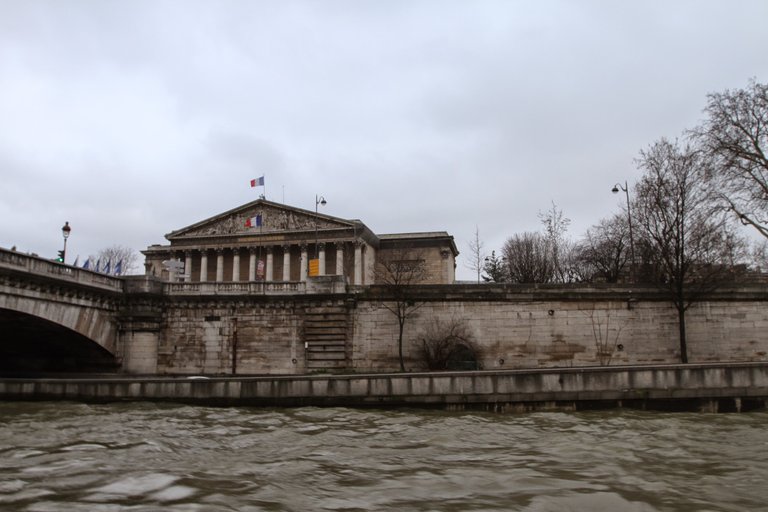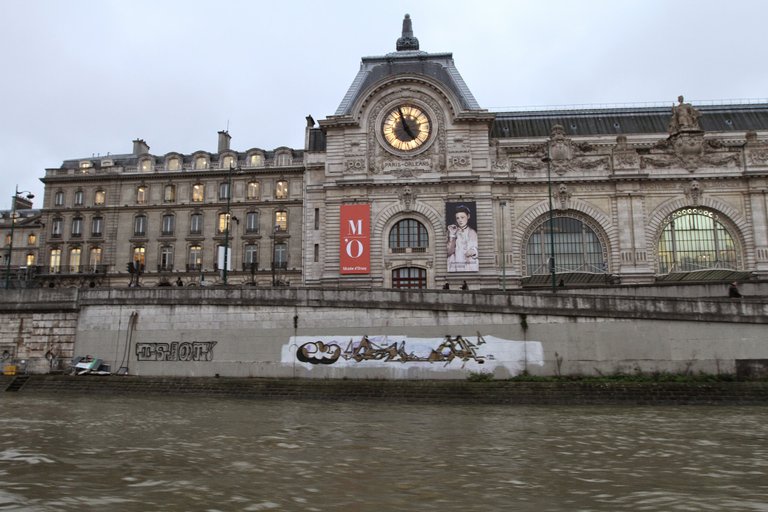 There's the Gare d'Orsay building. Previously it was a Paris railway station and hotel, but for the last several decades it has served as the home to the famous Musée d'Orsay.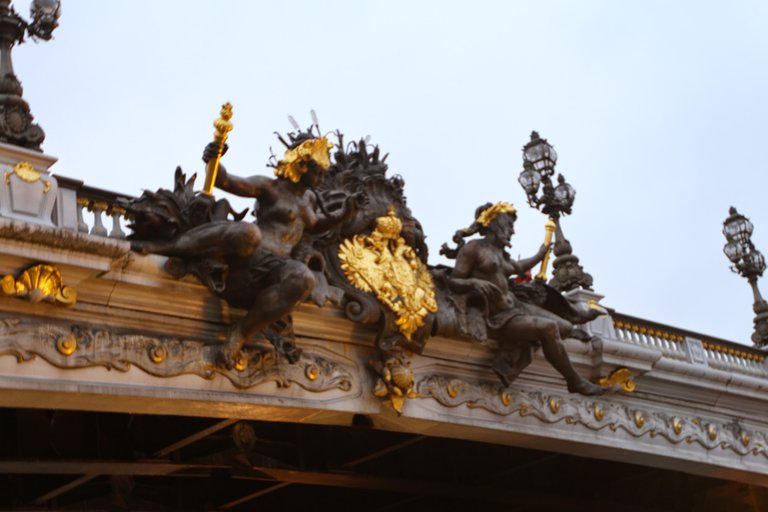 Ah, there's some of that ornate decoration that I was mentioning earlier. The gold makes me think of the gold plated churches that I remember seeing down in Oaxaca Mexico. Those churches are actually plated with real gold, though. The sad story is that the Spanish melted down the local idols and used the gold in their Christian churches.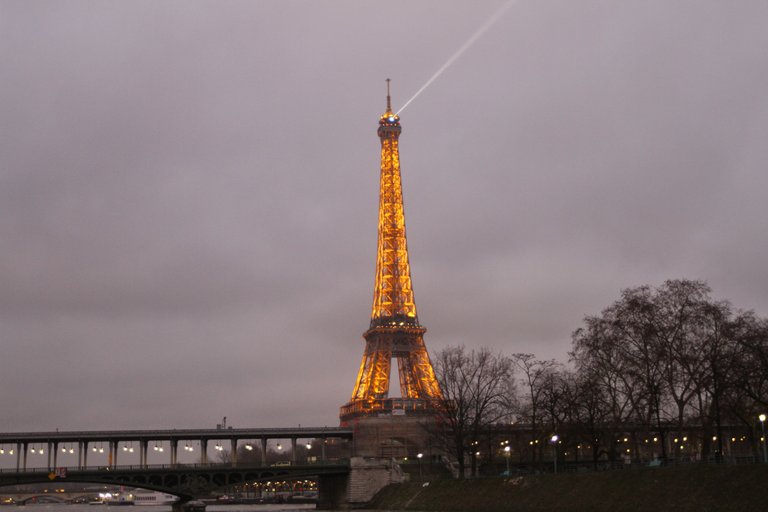 We pass by the Eiffel Tower as the sky begins to darken. The tower looks like amazing as the evening approaches. This was our favorite part of the ride. We actually passed by this area twice, going in either direction.
Once the pandemic is over, we plan to take this trip again. I am looking forward to that day! Hopefully won't be another several years.