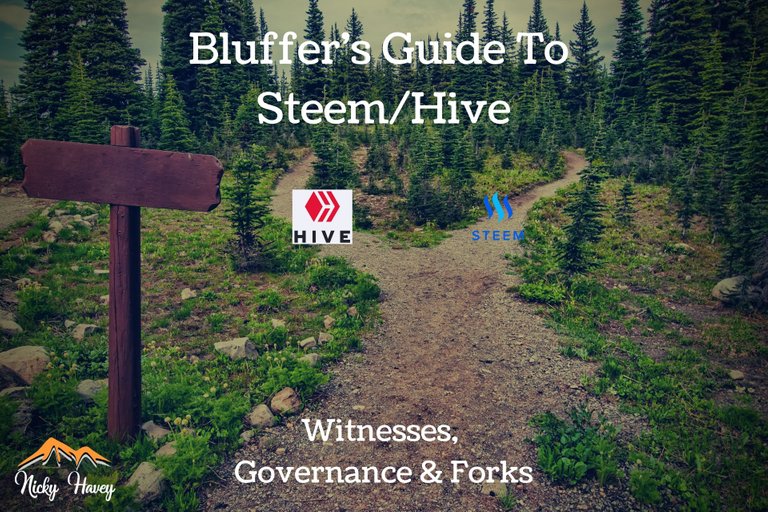 Cover Image Source
Steem Hive Simplified
This could well be the last Bluffer's Guide posted on Steem with the changes that have been recently announced so what better topic to write about than Forks!
No, I'm not talking about the cutlery we use to eat our dinner with or the pitchforks that some start swinging around if you say something that might trigger them! I am in fact talking about blockchain forks, which have been at the forefront of this platform over the last month or so.
We'll not only cover forks but also the fundamentals of what witnesses are and how governance works as a lot of you were asking about this in comments from the previous guide and it's easier to explain them all in one go.
So, if you've been lost with all the blogs, comments, tweets and Discord chats that have been plastered everywhere then the whole Bluffer's Guide series aims to simplify it all using plain English via my observations and experiences to give you a basic idea of how it all works.
First, I need to do that disclaimer thingy, be right back...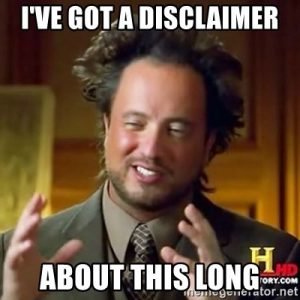 Before I begin, I want to emphasise that this is a highly simplified version of what I have learnt from my own research and I'm sharing my learning with you. If you do know this topic inside out, be nice to those who are still learning about this (myself included) and we can grow together.
Furthermore, this is not financial advice and I am not a financial advisor. I am a crypto enthusiast and wanted to create a guide to help total beginners understand what this is all about. Please seek financial advice from a qualified professional if you have any doubt about how to spend your money.
So with that said, brace yourselves, you might learn something! Shall we begin?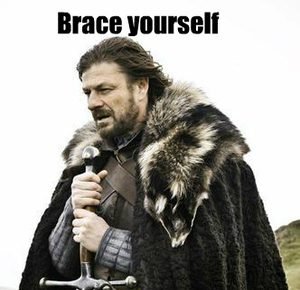 What Are "Forks"?
For the average, casual user like myself, a fork may as well be nothing more than a site update with slight tweaks to how things are working, usually with an announcement to say, "this has happened, carry on". Sometimes the interface will have a new look or features but the core way of using it usually remains the same.
Sounds simple enough right?
But, scratch at the surface a little bit and you find that there's a lot more going on, particularly when it comes to the underlying technology, witnesses and governance.
All fancy words yes, so let's peel these layers back like some sort of Steem orange and find out what's going on.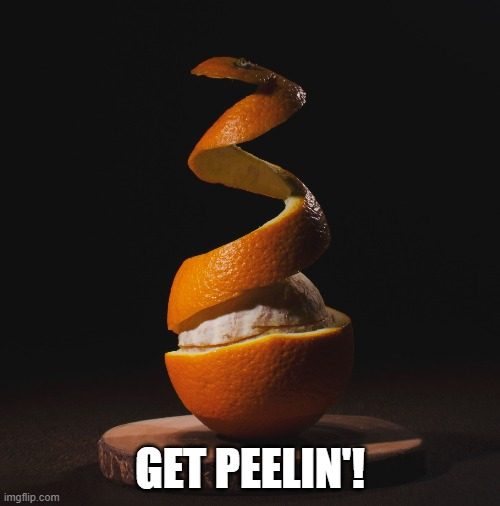 Image Source
Underlying Technology
The way this whole platform works is based on how much Steem Power (SP) you have in your account.
If you're not sure what I mean by SP, then this earlier Bluffer's Guide post goes in to more detail. The crux of it is that when you "power up", you voluntarily lock in any liquid STEEM to your account as SP which gives you a little bit more muscle when it comes to using your voting power on posts and witnesses 💪
If you wanted the technical term for Steem's underlying technology, then it's "Delegated Proof of Stake" or DPoS for short. This means your stake (SP) can be used to determine who runs and maintains the blockchain by voting them in.
DPoS differs from other processes such as "Proof of Stake" (e.g. Ethereum) where the ones who maintain the blockchain are purely based on how much stake someone has, or "Proof of Work" (e.g. Bitcoin) which is based on how much computing power someone has.
If you wanted to know more about these different mechanisms, then there's an earlier chapter of the Bluffer's Guide here where you get to become the CEO big boss man of a company...but only for the period of the blog... sorry 😬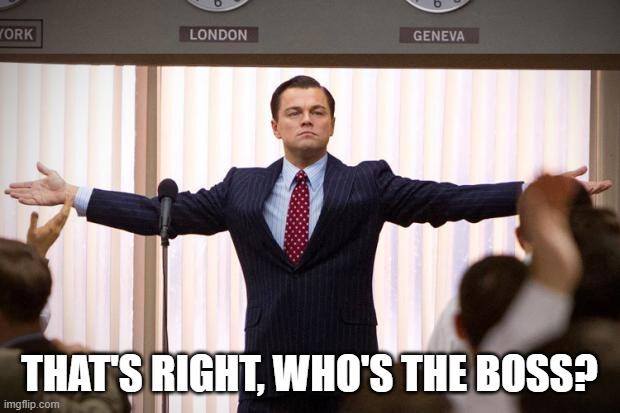 Yeah... for one blog only though...!
Witnesses
The clue is in the name but effectively all witnesses are responsible for maintaining and running the blockchain, ensuring it stays up 24/7 recording EVERY transaction that's made by you, me, everyone that uses this platform.
You could say they "witness" everything that goes on. That's not to say that someone is physically there standing over it, watching the transactions come in - that would be ridiculous! Rather, someone has bought a computer and server that does all of the transaction processing.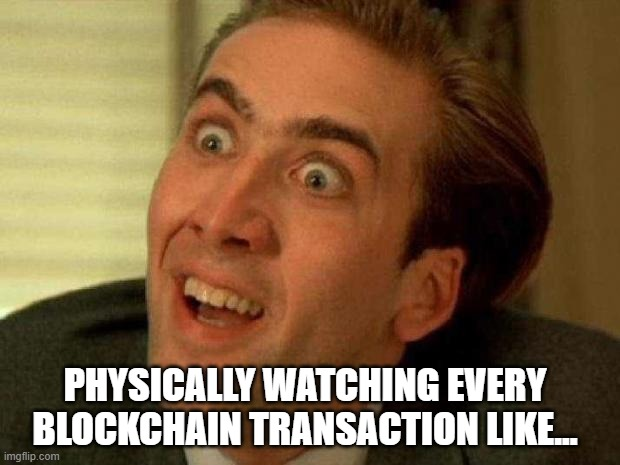 Do They Get Paid For This?
All of these transactions are then collected, put in to a block every 3 seconds and the witness (computer) who put that block together gets a payment in Steem.
However, it's the top 20 witnesses that have been voted in by the users of the platform that get the lion's share of the rewards for doing this as they are creating and processing more blocks. More blocks processed equals more rewards.
The system is designed so that every 3 seconds, the next witness down the order is responsible for producing the blocks. This happens in sequence from witnesses 1-20 and then the 21st block is produced by a randomly allocated witness outside of the top 20, then it goes back to witness 1 again. In other words, there's a 21 "block producing cycle".
If you wanted to see how much witnesses get paid, @quochuy creates regular reports that show this but bear in mind, if the price of STEEM is low then it's likely witnesses are running their computers and servers at a loss so a lot of witnesses run other community projects in addition.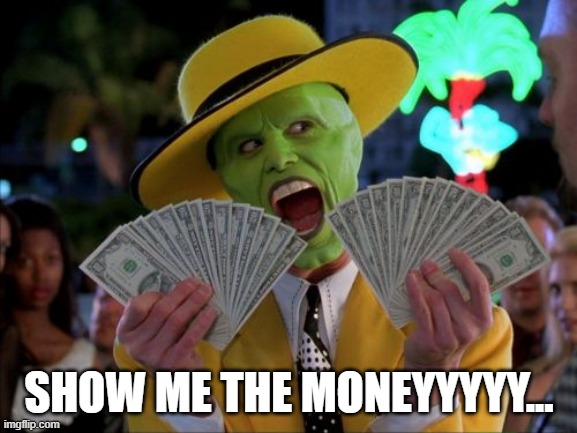 Well... I just said there's not much money when prices are low...?
Who Should I Vote For?
HA! Nice try but it's not for me to decide who YOU should vote for with YOUR stake! However, I will give you some pointers on what to look out for when deciding. I'd also highly recommend you regularly review your witness votes so they are accuarately reflecting who you want to run and maintain the blockchain:
Are they actually still running a server on the current fork version (not disabled)?
Are they active and in touch with the community?
Are their best interests in growing the blockchain for the whole?
Are they supporting others?
What is their previous history like?
Are they developing other useful dapps?
In other words, vote the witnesses that best resemble your views and interests for the improvement and development of the chain. At time of writing, you can actually vote up to 30 witnesses from your account, check the full list here. Alternatively, you can always get someone you trust to do your witness voting for you in what is known as a "witness proxy". All you'd need to do here is get a "proxy link" from that person and you vote for whoever they vote for too.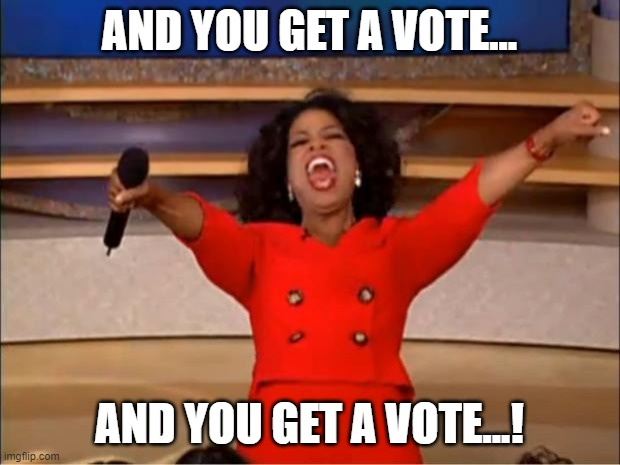 Well, you can't vote for everyone Oprah, just 30...
Governance & Decentralisation
So with all this in mind, you can start to see how DPoS blockchain works.
You have 20 different people from all across the world, voted on by the users, maintaining the platform, whilst all our posts, comments and transactions are being recorded forever (immutably).
This is one of the benefits of decentralised governance as it means that one person can't dictate play so if someone's PC or server goes down in the top 20, then there's 19 others who will be there to keep it going.
On the other hand, it also means that reaching agreement on changes to the platform can take longer as you have to have more people agreeing with you on the changes you want to do - in fact, a minimum of 17 out of the 20 need to agree to run the changes (this is called a "super majority").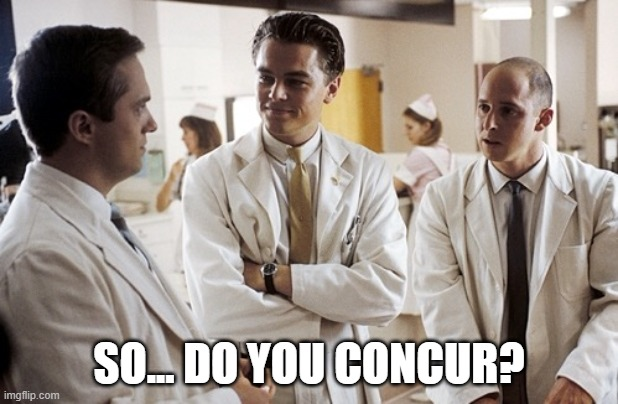 You need a little more support than that to make a change Leo...
DPoS Risk
As stake talks on witness voting, it is possible that 20 new witness servers can be created by one person and then have one super-powered-up account voting all of them in to the top 20.
Although this may sound trivial, it means that if that one person's server goes down, it takes all the witnessing capability down for the blockchain and it would crash. In other words, we'd be at the beck and call of a central organisation which is what Facebook and Twitter are - their servers go down, you won't be able log in and use their platform.
Needless to say, we don't want that happening, which is why we need different servers run by witnesses to ensure the upkeep of the platform.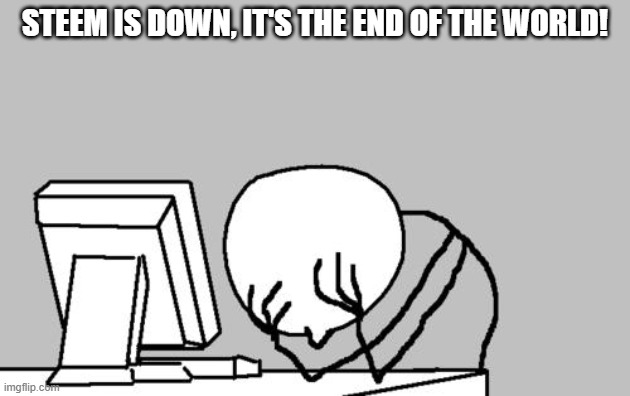 Forking
There are a couple of ways to go about upgrading the network when it comes to forking depending on the changes that are hoping to be made.
Soft Fork (SF)
You can think of this as "minor changes" to the way things are running that won't, or shouldn't, have a massive impact on the general day to day use for most users. The advantages are that these changes are reversible so if it doesn't work out then the witnesses can always revert back to the previous version. A bit like your System Restore on your PC where you can go back to a previous known working version.
Hard Fork (HF)
This is a "major upgrade" to the network that is incompatible with previous versions simply because the changes made to the underlying technology are THAT big! You can think of this like the different Windows versions going up from Windows 8 (yuck) to Windows 10 (less yuck). There's no "reverting" back to the previous hard fork version without major work so any changes needed after a hard fork will be done on the version that's rolled out.
When there's disagreement between the way witnesses want to run and develop the blockchain with seemingly no probability of resolving the conflict then a split/hard fork is a likely result. At this point, there will be 2 copies of the blockchain where some witnesses will run one chain according to their vision and other witnesses will run the other chain according to their vision with the users choosing which chain they want to follow.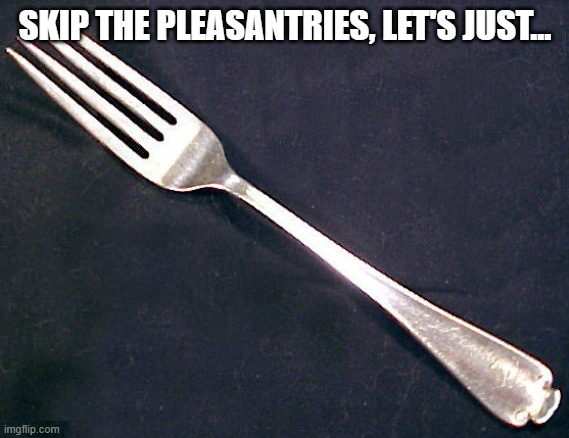 Brief History of Steem Forks
Please bear in mind that this is a very brief summary from my research and observations. In the interest of balance, I've kept it as neutral as possible but you're welcome to find out the full details elsewhere if you wanted!
Economic Improvement Model - Hard Fork
Version (HF) 21, which was released around Q3 2020, had some colossal changes to the way the economics of the platform worked. So much so that it sent the blockchain in to meltdown, which required another upgrade (hard fork) to HF 22 to get it working again. A soft fork here wouldn't have been enough to fix it as the changes were colossal.
Temporary Freeze of Steemit Stake - Soft Fork
When STEEM was first being developed, Steemit Inc. (the lead chain developer) started giving itself tens of million of SP which they allegedly said repeatedly, "would only be used for the purpose of developing the underlying tech and not get involved with blockchain governance."
After Steemit Inc was sold to Tron in February 2020, the top 20 witnesses were concerned about how this SP would be used going forward so that it wouldn't be used to affect governance.
Therefore, they did a reversible minor upgrade (soft fork) to version 22.2, which wouldn't impact the use of the platform for a majority of users but prevented the use of Steemit Inc's original self-given millions of SP to vote on witnesses (and some other things like powering down and delegating).
Tron weren't happy about their newly purchased Steemit Inc. stake being frozen out like this and so set up 20 of their own witness servers which were voted in by various exchanges to create a new fork which would give that stake back and make the changes they wanted to make.
This resulted in a battle over governance which was only going to end one way...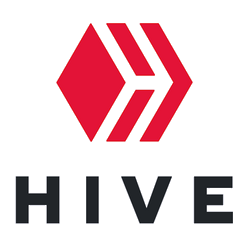 Hive - Hard Fork
And here we are...
There will be a hard fork on the 20th March 2020, which will be created by the (former) Steem witnesses who implemented soft fork v22.2 and will be a complete break away from the STEEM chain with the creation of a new brand called "Hive".
What this means for existing users of Steem is that everything will work exactly the same on Hive. You will still have your blogs, tokens and everything else but just replace the word "Steem" with "Hive" (so Hive Power, HP, Hive Backed Dollars, HBD etc.). The main difference being that new accounts cannot vote on witnesses for their first 30 days, which could be the security measure a DPoS blockchain needs... time will tell.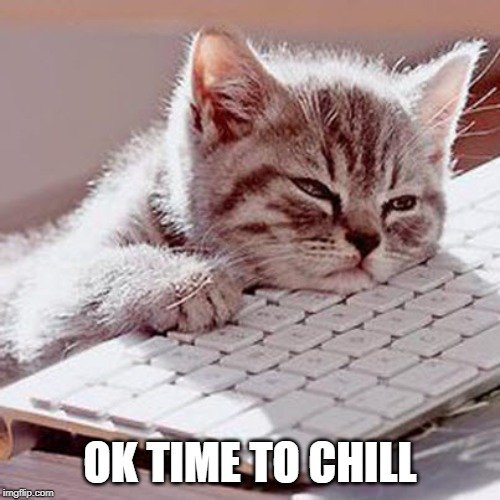 Cat Image Source
Concluding Thoughts
After recent events, putting together this latest Bluffer's Guide was a no-brainer given that the topic of decentralised governance has been inescapable and it's likely that new and even more experienced users never really considered just how important witness voting is - I hope you do now!
It's completely up to you if you stay with Steem, move to Hive, use a different network altogether or even create your own chain but it all really depends what you're looking for with this. What I will say is whatever version you decide to end up on, do your research and most importantly have fun!
For this Bluffer, I've tried a balancing act of different platforms and it just doesn't work for me so I'll be going with the majority and where my friends are going, which looks to be Hive I suspect. There'll be a transition with the Your Top 3 contest though so watch out for announcements there as Q is on the case 😃
If there's anything you'd like me to cover next time, let me know!
As an aside, I don't work for Steem Hive, I'm just a guy who makes Drum & Bass music, writes travel blogs and these Bluffer's Guides from time to time, trying to make STEEM Hive as prosperous as it can be for every one so we can all win.
Now, back to the music studio 😉
Nicky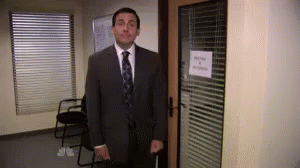 Source
All memes made by me at https://imgflip.com/memegenerator, gifs and images credited where appropriate
For those what wanted to see the body of work behind the Bluffer's Guide, these are most of the posts I did (some of the platforms I reviewed in Chapter 7 have since collapsed, under delivered or lost their way). Enjoy 😃
Contents
The history and technology of Bitcoin
2.1 How and why did Bitcoin come in to existence?
2.2 How does Bitcoin & blockchain actually work (Part 1)?
2.3 How does Bitcoin & Blockchain actually work (Part 2)?

Buying Bitcoin
3.1 Being secure with cryptocurrency & wallets
3.2 How to Buy Bitcoin & How Exchanges Work

STEEM/Hive
8.1 The Rewards Pool, Upvotes & Downvotes
8.2 STEEM, SBD, STU, VP, SBD...WTF?
8.3 Getting Started, Networking and Growing Your Account
8.4 Keys & Account Security
8.5 Witnesses, Governance & Forks (you are here)

Concluding Thoughts (never getting here)