One of the best investments I've made in terms of toys is these magnetic blocks. Like lego, it's one of those toys that can keep the kids entertained for hours, and regardless of age, they can all play with it.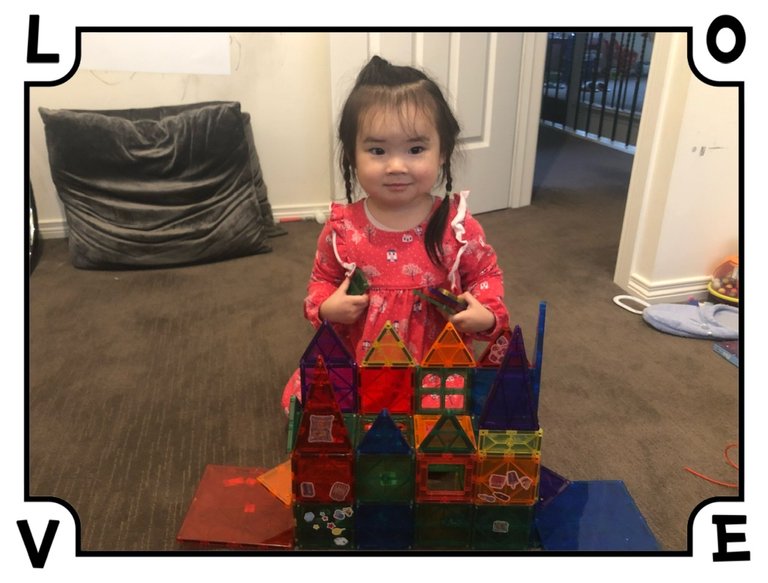 My kids have had these magnetic blocks for around a year, and they are still constantly playing with it. It's also very educational for the kids as it develops their creativity.
Today, my almost 3 year old daughter build this. She was very happy with her creation.
---