On the way home tonight, I told the kids an imaginative story. I asked them who they wanted to invite for their birthday and what cake they wanted to have. Then I proceeded to describe in vivid detail what their birthdays may look like and what would happen. They were so into the story that when we got home, my son told me that he wanted to go lie down and dream.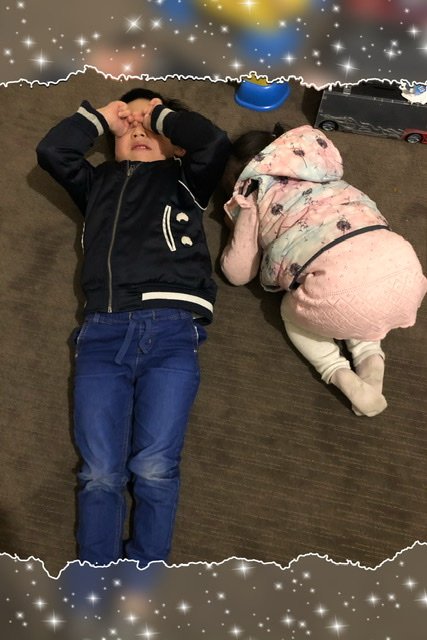 "Huh? What are you going to dream about son?"
"I'm going to dream about my 10th birthday!", he declared.
So he lay down on the ground and started dreaming. And my daughter decided to dream with her big bro. :)
---