The nice thing with the recent lockdowns is that we get to sleep in, and the kids get to have their sibling bonding time, well, when they're not fighting that is.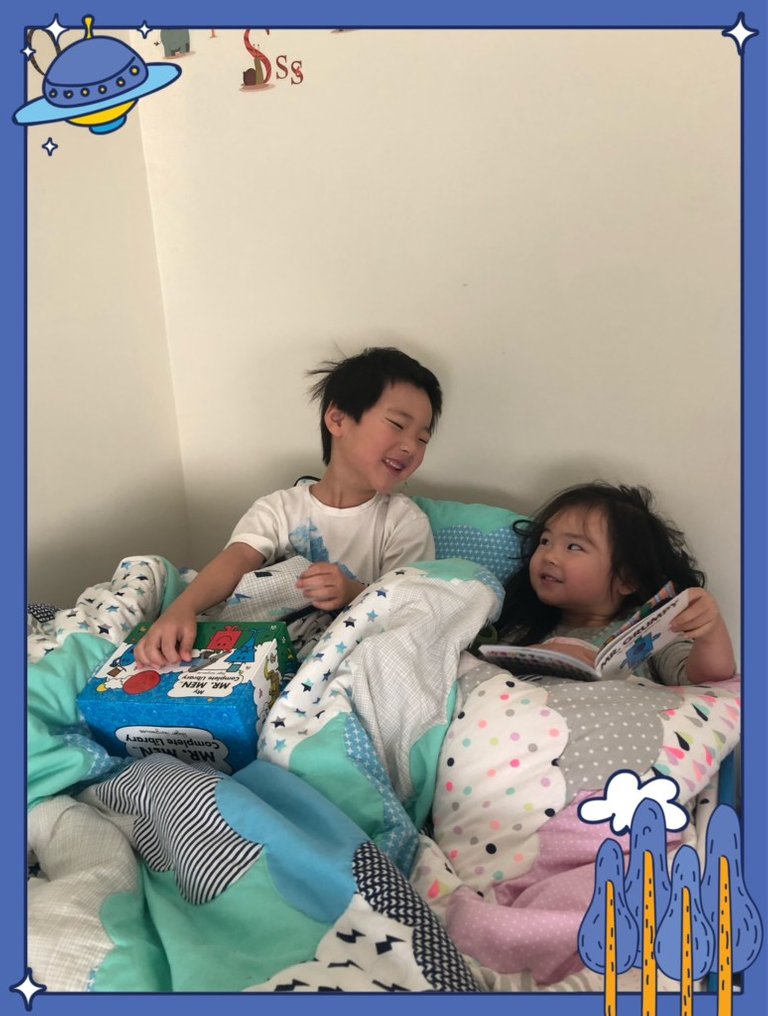 These Little Miss and Mister books are such a good investment. The kids seem to carry it everywhere, and even on to their bed. I remember reading these books when I was younger, and now my son loves reading them, and my daughter loves pretending to read them. :)
Home schooling can be a challenge at times, especially when trying to get the kids stick to the curriculum, but they can also learn when they are having fun. It doesn't have to be rigid and boring. My kids haven't been following the curriculum, but they are still learning heaps, being creative, and most importantly having lots of fun.
---