Recently, I bought my son a new set of Magformers for his birthday. What are Magformers you might be wondering. I'm glad you asked. Basically, Magformers are a collection of magnetic blocks that kids (and sometimes even grown-ups) can use to build all sorts of creative things. Unlike lego, they can connect at all sorts of angles through magnetic connection. There are other magnetic block sets and brands too, including Playmags, which my kids have also played with.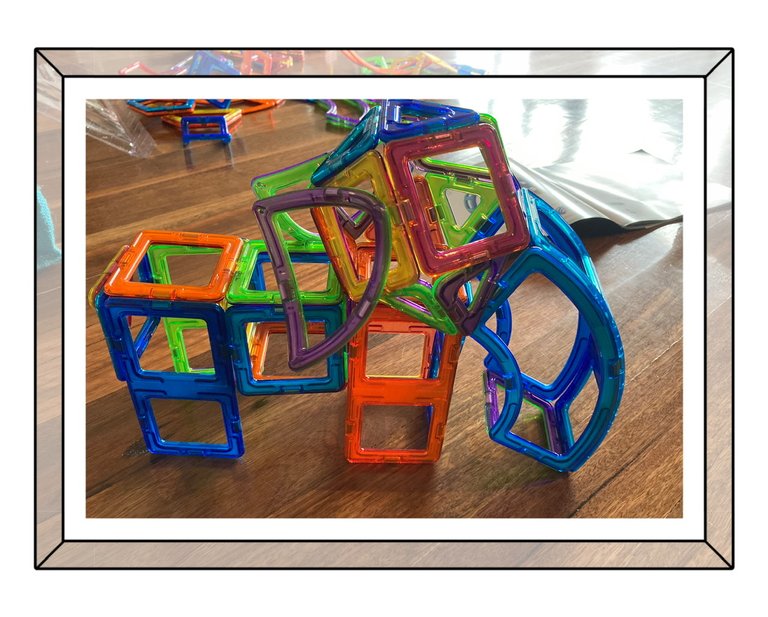 When we were visiting the grandparents last year, my wife's friend gave my kids a set of Magformers, which they have adored. During these quarantine times, the Magformers have given them hours of fun and allowed their creativity to flourish.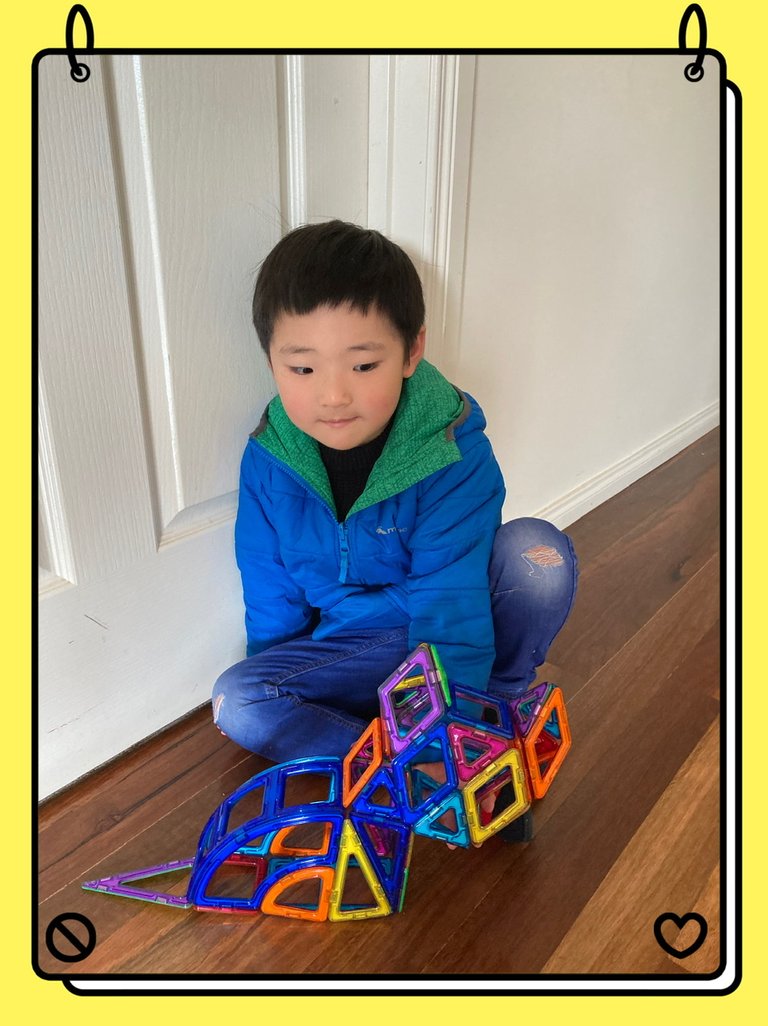 So for my son's birthday this year, we decided to get him an expanded set of Magformers. It was such a difficult decision as the Magformer sets are extremely expensive. But since we got so much use out of the previous set, we concluded that it was a worthwhile investment, and we went ahead with the purchase.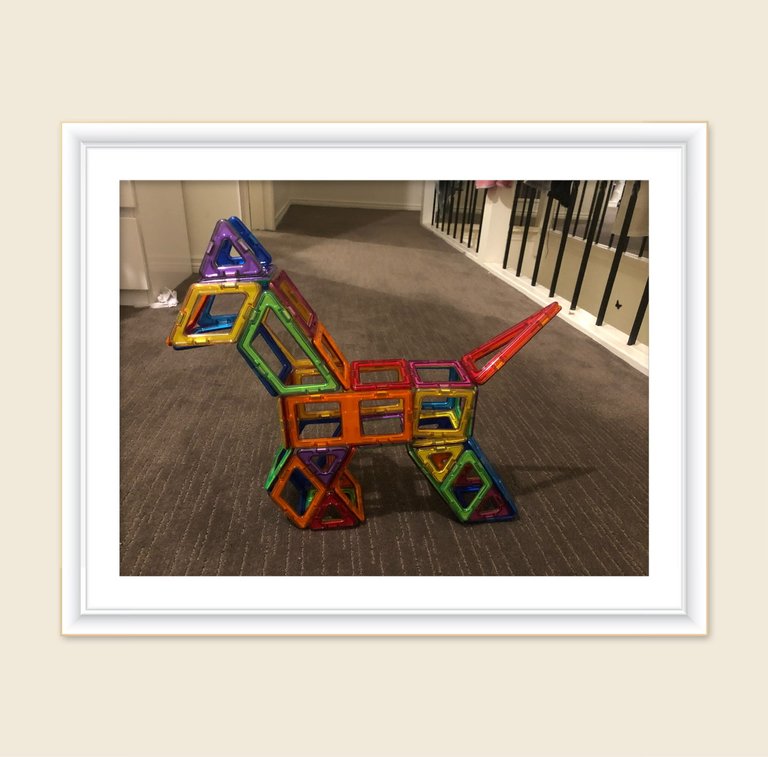 As soon as my son got the present, he started building. The pictures above are the first 3 animals he built. I think he's building himself an entire zoo! :)
---