Aceitunas rellenas /Stuffed olives - Fotografía y texto descriptivo - Daily&Fresh (122/365)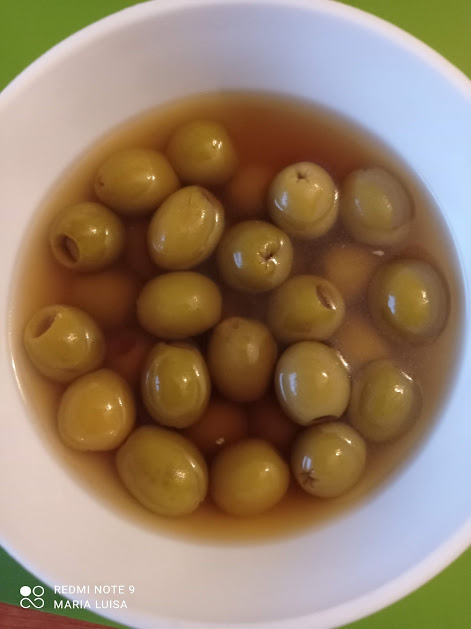 Aceitunas rellenas con anchoas
Como vermú, aperitivo, ingrediente o pasatiempo, las aceitunas son una frutilla siempre bienvenida. A diferencia de las frutillas del bosque, las olivas necesitas más que madurar, pues aunque maduren en el olivo, adquiriendo un brillante color negro, necesitan otra maduración que requiere de algunos meses de maceración. No conozco bien el proceso, pero en él pueden saborizarse las aceitunas.
As a vermouth, aperitif, ingredient or hobby, olives are always a welcome strawberry. Unlike forest strawberries, olives need more to mature, because even though they ripen in the olive tree, acquiring a bright black color, they need another maturation that requires a few months of maceration. I do not know the process well, but olives can be flavored in it

♠Para el texto en inglés, utilicé el Traductor de Google.
♥Mi amiga @sacra97 sigue la iniciativa Daily&Fresh de @gamer00, yo los sigo a ambos.
♥Las fotografías y los separadores de párrafos son de mi propiedad, puedo utilizarlos en otras publicaciones.
♥Publicación original de 
@mllg
♠ For the English text, I used Google Translate.♥ My friend @ sacra97 follows @ gamer00's Daily & Fresh, I follow both of them
♥The photograph and the paragraph separators are my property. Y could use them in other posts
♥ Original post by @mllg

GRACIAS POR LEER Y VALORAR MI PUBLICACIÓN
THANK YOU FOR READING AND VALUE MY POST



---
---