You make plans? Reconsider... - Showcase Sunday.

One year from now...
It may seem so close..you may have everything planned already, or you may not even think that far...
I'll tell you a short story, so I can shake your thoughts a little.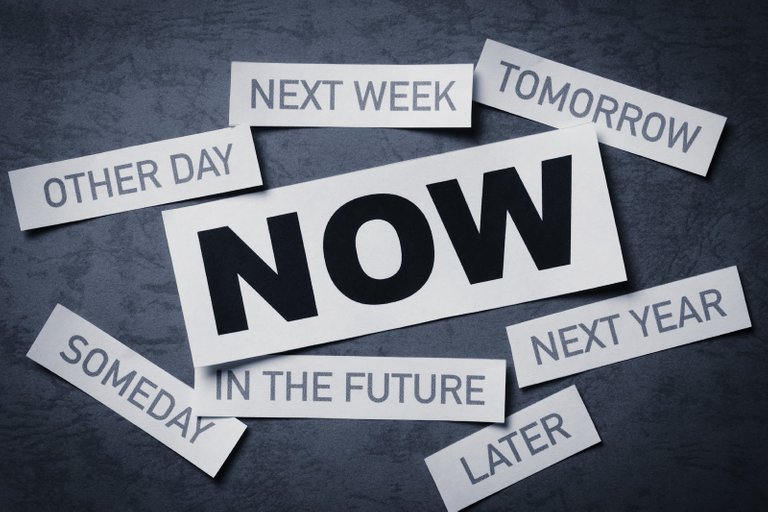 image source
You have reached at an age where more or less, despite all the troubles around you, you have put your life in some sort of order. And if you still prefer some sort of "anarchy", you do it because it is your choice.
But one morning your world can be ruined...
Because everything we build and what we dream of doing, we usually postpone them as soon as the first obstacle pops up....
You did not do something wrong. It is not your fault at all. Do not blame yourself for anything. You forgot what you should not...That "Time" is a small invisible executioner...
Haven't you ever wondered how the hell we took that path? Nor why? Have you ever looked at the sky angry as every truth reveals one after the other??
You know what? There is no greater truth than what our eyes see.
If today you somehow knew that, in a year from now, everything in your life would be overthrown, really, I ask you, what would you do?
Would you try to grab every little chance? Or you would just keep living the sort of life you have? Would you just let you precious "Time" go by and then curse yourself? Or you would try to live every minute of it? Because just to let you know....there is no one who can guarantee that you won't lose everything you have...
Time always wins
---
We've learned that pain is none of our business. We've learned that every ugly story we hear will always happen to someone else. But never to us. That "someone else" is just another "you" who did not expect to go through what he is experiencing....
So now is your chance...think now, while you still have the luxury of clarity. Do not wait for the right time. I'm sorry to say that, but there is no such thing as "the right time"
A year from now you will be totally different.
This time you should choose to live, to create moments and shout every single day how lucky you are because a simple year... can change everything...
---
Showcase Sundays are a great way to revive some of your older posts either because you feel they were under-rewarded or simply because you enjoyed them back in the day.
Here for the long haul ya said? I knew it from the very first moment.
This is the link to the original post...some 731 days ago.

Have a good one people, and stay safe!
Cheers!
---
---