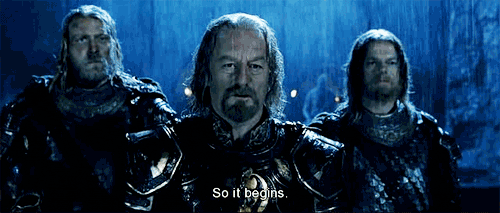 I don't even remember when was the last time STEEM was pumping so hard, let alone being the top gainer almost the entire day.

What I do remember though is people who just gave zero fucks about the price and the side effects of that bear market, and their only concern was, and still is, to create...to engage...to build.
I am one of those people...and so are most of you, regardless if you are reading these lines...or not.
Daily activity might be nowhere near to where it was a year ago but I rest assure you that all it takes is a couple of those very same pumps...and you'll see all those "fugitives" dusting off their keyboards.
You know pretty damn well whom I am referring to, right? NO?
---
To those who have decided to quit trying just because STEEM has no bright future. Or...no future at all...
To those who thought that their time is way more valuable than a couple of dollars and a few more worthless STEEM tokens.
To those who have powered down everything as their only concern obviously was to extract value rather than help reorganize and reform this place.
Those very same people that will act as nothing ever happened and they will seek for support when STEEM starts riding the waves...
Believers kept saying that this is the perfect time to accumulate as much STEEM as possible. And it is 100% true...
I mean...if buying STEEM at $0.10 - $0.12 isn't a steal then I don't really know what is.
And just like that...your account is worth almost 50% more.

And just like that...you can now earn...almost 50% less STEEM.
And when STEEM goes to $0.30 you will earn 1/4 STEEM tokens compared to...just yesterday.
On a side note...SBD almost touched its peg and by no means this has something to do with the sbdpotato thing..

If I am not mistaken, SBD will start being printed again the moment STEEM crosses the $0.23 mark.
Ok...I am gonna go grab a beer now and sit back watching those beautiful green candles...
Have a good one peeps.
Full Steem ahead.
Gif Source
Cheers.