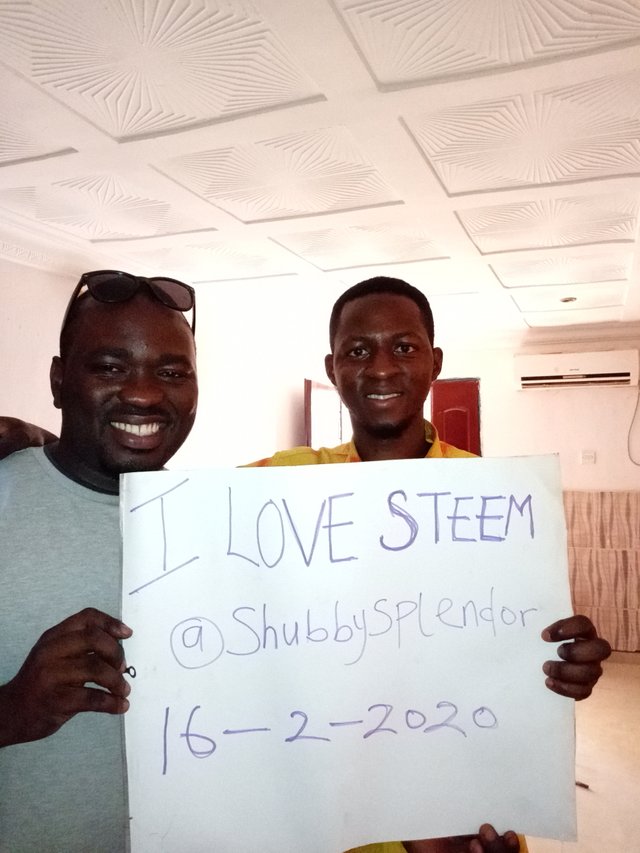 Hello Everyone 💕 💞,
As the year is running so fast than you can ever hold and also as part of my commitment to the STEEM community at 100%. I made it a job to convert more people into the Steem Community and also to improve my own Communication Engagement and skills as well.
I went to the higher institution in the Northern Part of Nigeria and it's also the in the North I began my own little farm lifestyle which prompted me to enough engagement on the farm and also rearing of dogs, rabbit and broiler birds. We went to the same University ( Futminna). I was in the animal Production department while he was in the Agricultural Economic department. We later got hooked up here in Ilorin Kwara State Nigeria again. Then I introduced him to the blockchain for more than three hours and I got him signed up for an account. I'm so happy this great opportunity for me and him come through.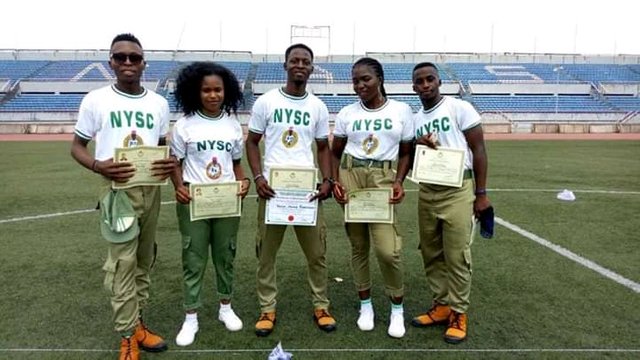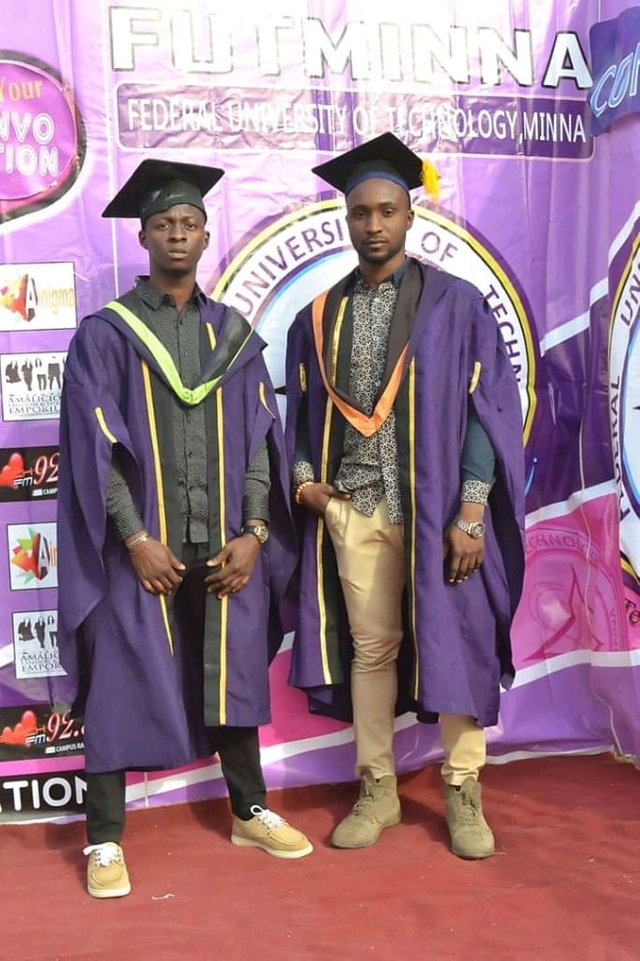 So guys. Let officially welcome @shubbysplendor into our community for good. He has so Many things to offer us together and I hope we are going to stay and support him as well.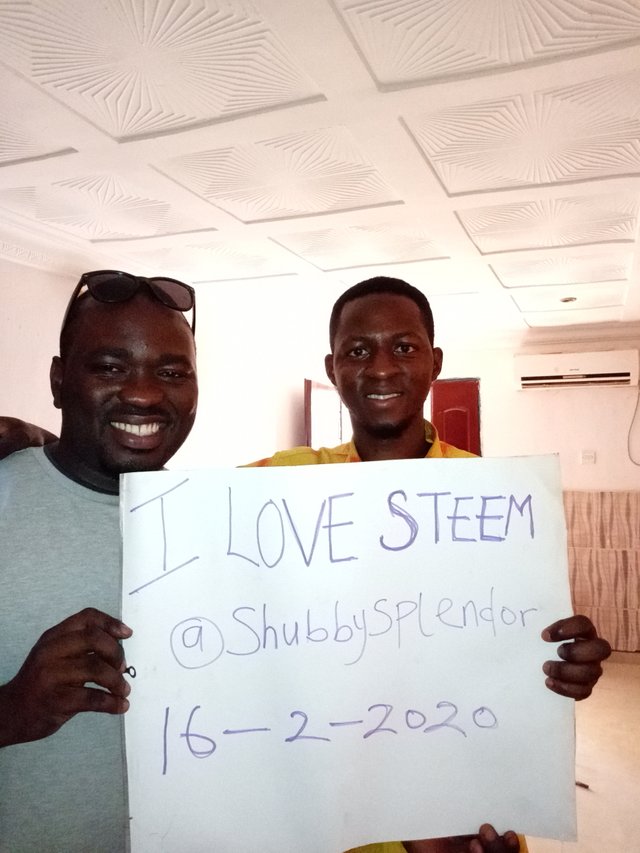 Posted using Partiko Android