I was sitting in the sun working a bit and this little guy came along: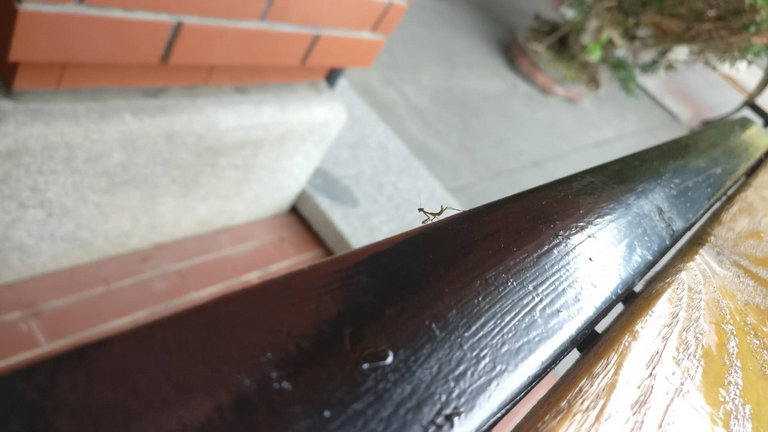 "Hey there tiny friend! Your little sword arms sure are cute. I bet you can crush some of those juice insect bods with those."
My new buddy became really friendly and shifted to my laptop. (This is very funny because you can see below that it is next to my shift key)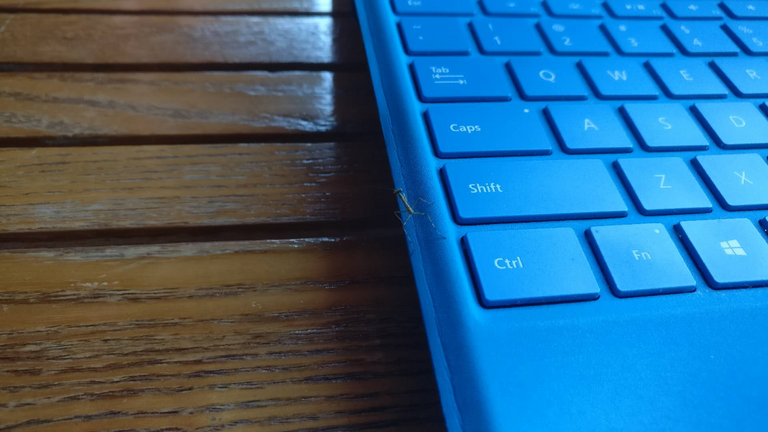 Walked around along the keys and had a look at my screen. It didn't want to study my anki flash deck. Probably was in full fuck boi mode. That's what young thirst does to you.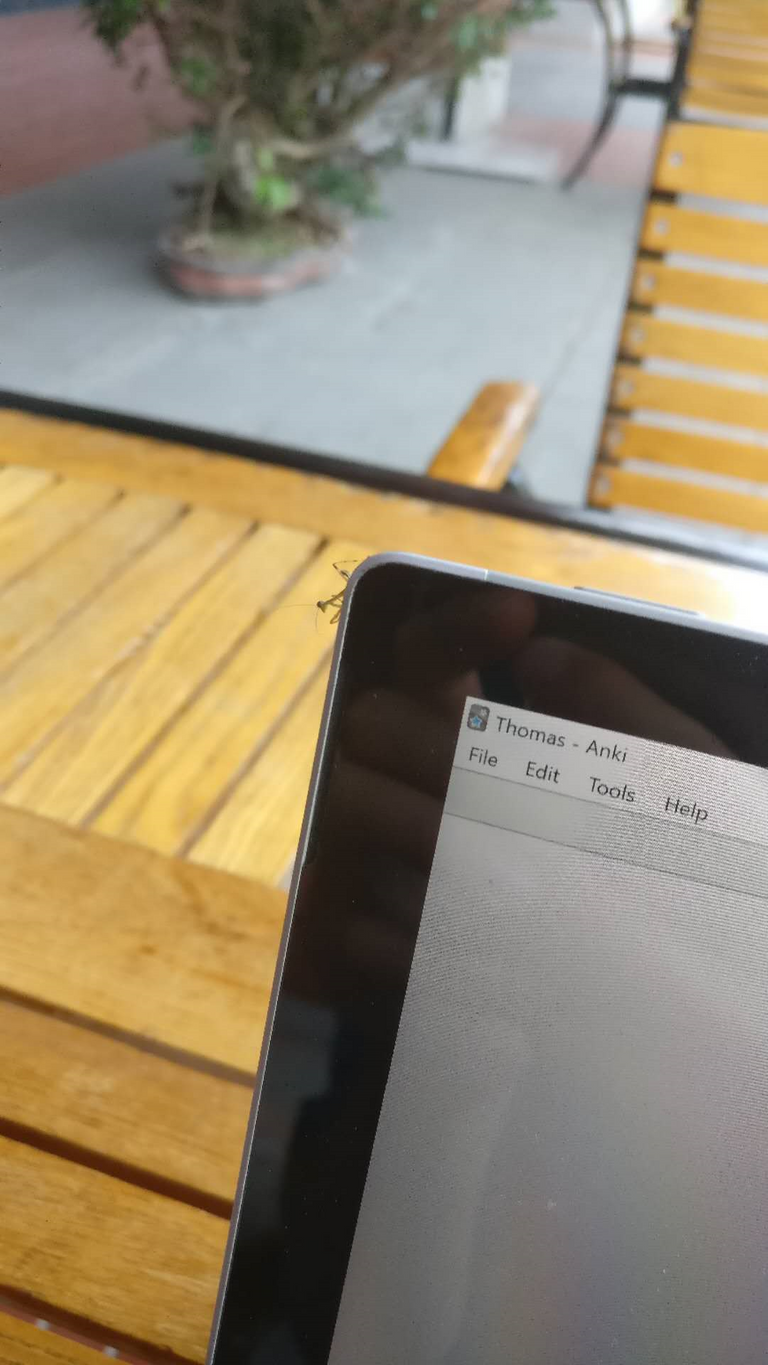 Me and my new friend parted ways. It was never meant to last.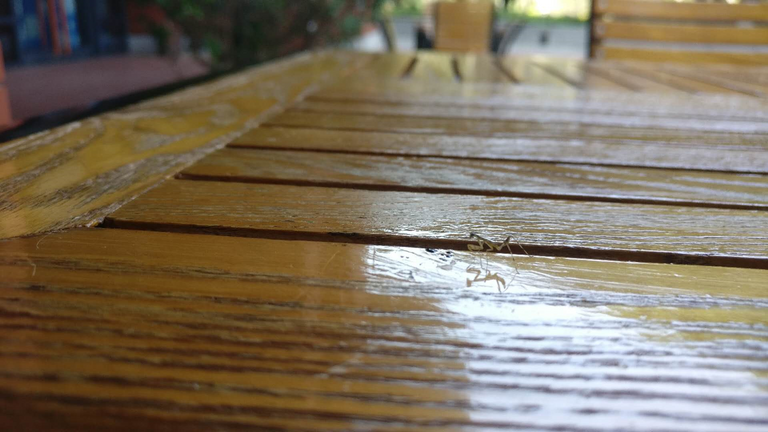 I wished him many juicey insect bods. Bye little man-tis.
-Post written under the influence of alcohol