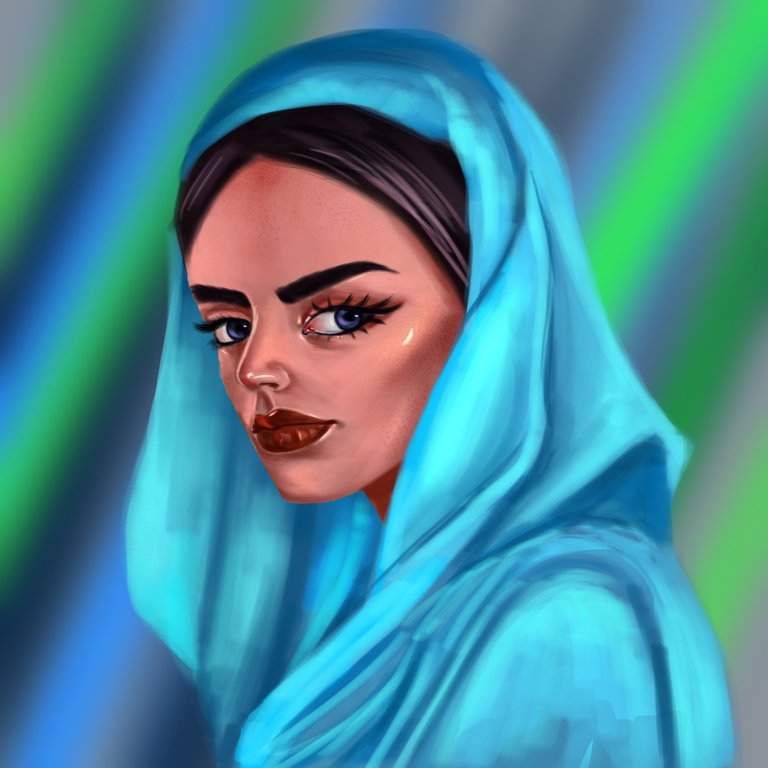 Hello everybody, i am here to share my new digital portrait painting of today. This one was a really fun one to do. The contrast between the skin color and the cloths makes it look so much better.
In most cases when i start to shade my painting i start by blocking in big shapes, but in this one i did that a bit differently.
I used very little variations of color in small places because doing so makes the portrait looks more painterly. But at the end i sort of blended everything together to make the skin more smooth. May be i shouldn't have done that. But smooth skin is more of my style.
Here are some process shots: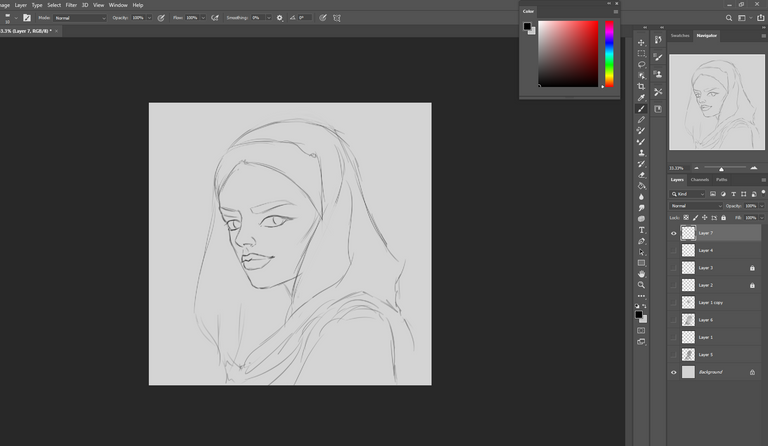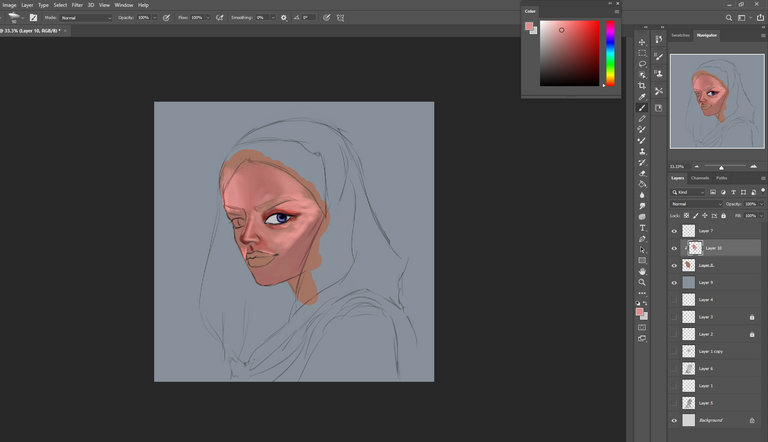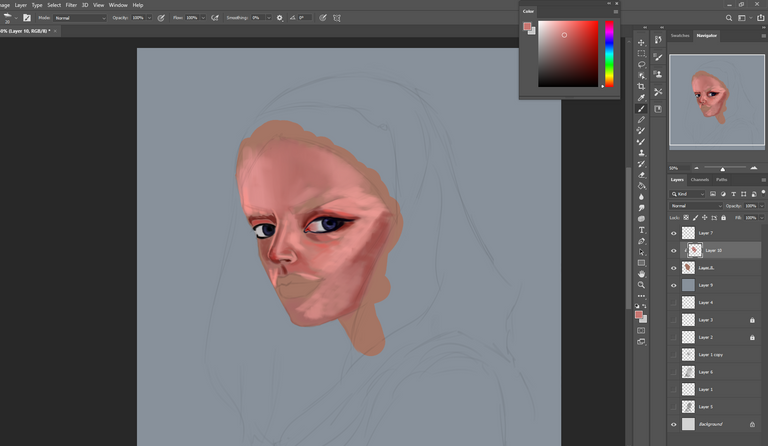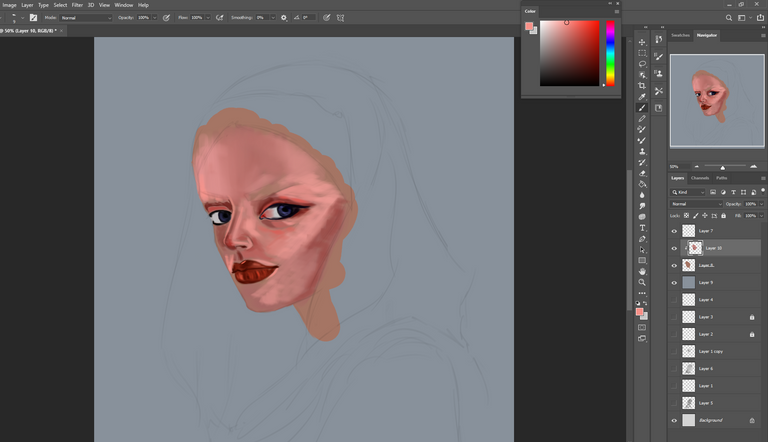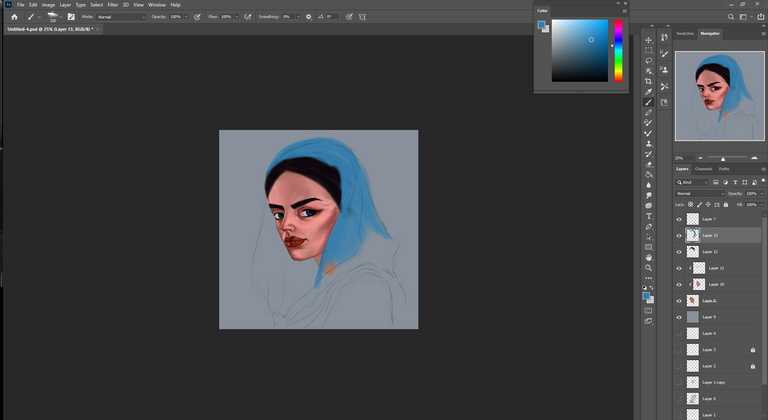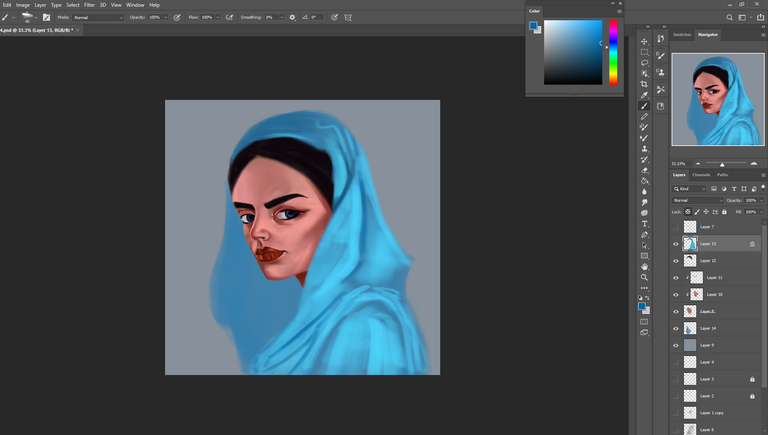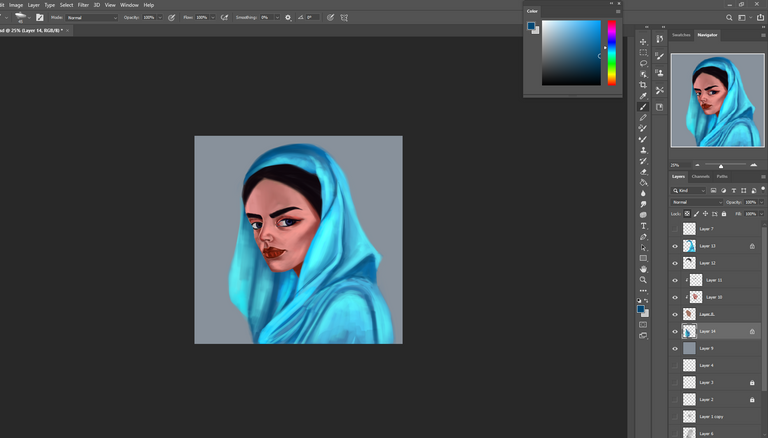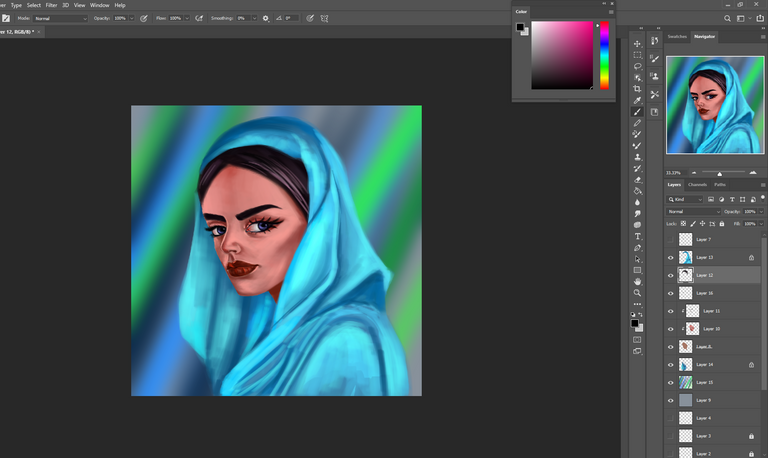 Added a little bit very strong highlight at the end.
Used Reference Image for this drawing
Thank you for visiting my blog
Follow me to see more of my art in your feed.