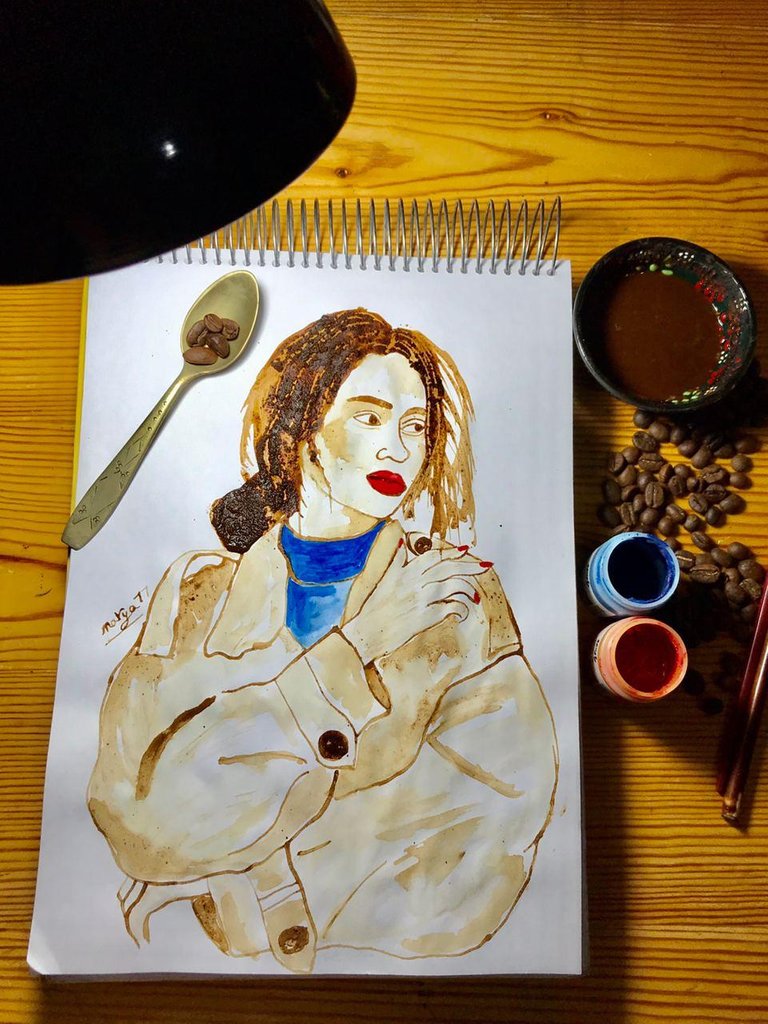 ☂️☔️☂️☂️👢👢☂️☂️☂️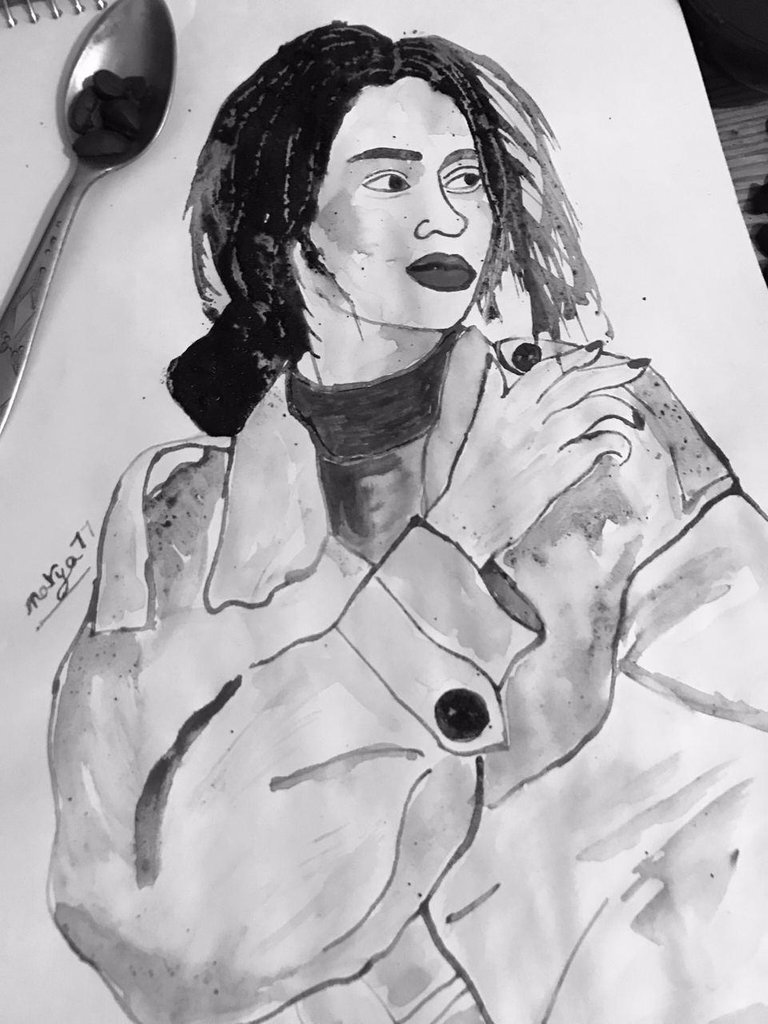 ☕️☕️☕️☕️☕️☕️☕️☕️☕️☕️
💖💖💖💖💖💖💖💖💖
Today's painting is the face of a beautiful lady.
The color of the base is coffee
Paper
Spoon
Wooden pen
The easiest way is to make two cups of two colors, one bright brown and the other dark brown.
After drawing the layout on the paper, start with a light brown color and paint your design, and then, after a few minutes of drying the paper, fill your design with a dark brown color.😊
Red and blue poster colors were used to make the design more beautiful.
☕️👩🏼‍🎨☕️👩🏼‍🎨☕️👩🏼‍🎨☕️👩🏼‍🎨☕️👩🏼‍🎨☕️
STEP BY STEP