Covid - 19 Philippines Stat:
TOTALS IN PHILIPPINES
| Confirmed | Recovered | Deaths |
| --- | --- | --- |
| 54,222 | 14,037 | 1,372 |
Each day shows new cases reported
Source
According to DOH (Department of Health):
WEARING MASKS MAY CUT TRANSMISSION RATE BY 85%
Amid reports of the Severe Acute Respiratory Syndrome Coronavirus 2, which is the causative agent of COVID-19, being airborne, The Department of Health (DOH) stressed the importance of wearing a mask as part of the prescribed minimum health standards to ensure utmost protection from COVID-19.
Source
That's why yesterday when we need to go out. I made it sure that me and my child wear mask. This is the first time that I need to go out with my child. I want us to be protected.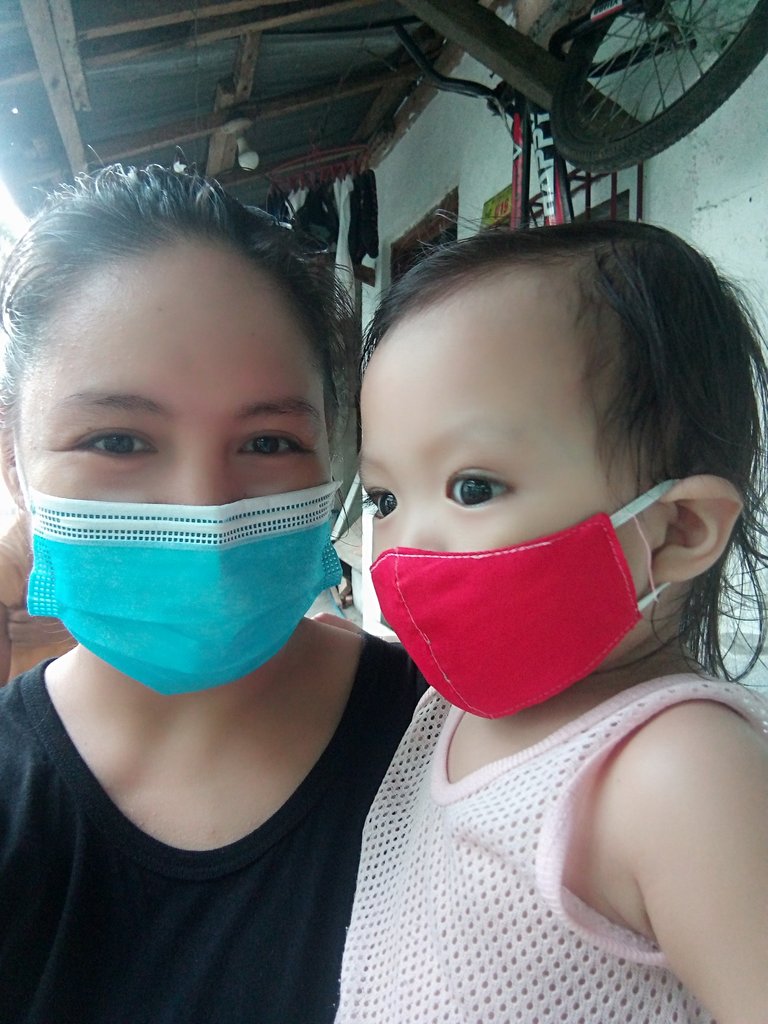 At first he's so hesitant to wear his mask. He's not comftable wearing it. But because he wants to go out. He have nothing to do but to obey. It's good that he's used to it now. Because that is our New Normal. We need to wear mask if we want to go out of our houses. That's one of the rules. So we need to obey.
... He also participated on our picture takings...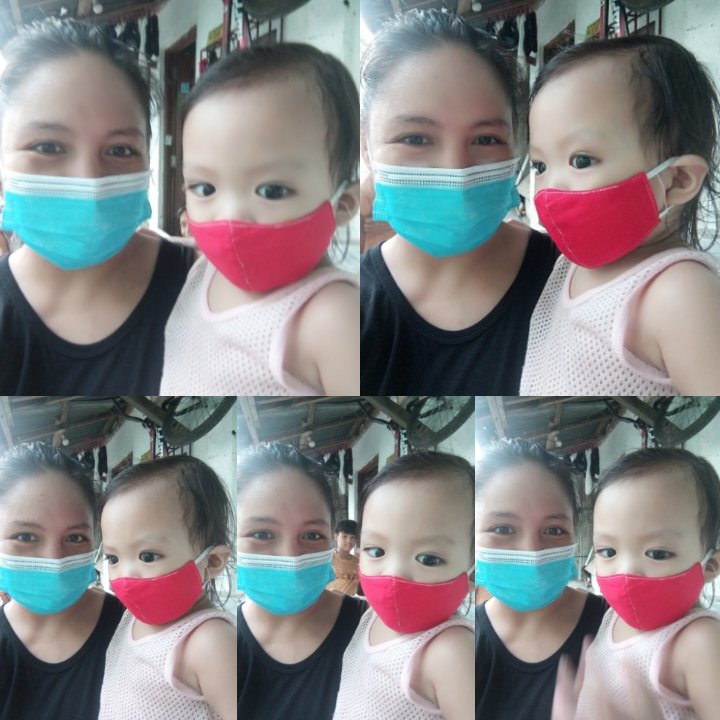 After taking our photos he bite his mask. Like he's eating it. That's the time that we need to go back. Haha. When we got back to our home. He then cry out loud saying "labas" (let's go out). I don't know how to react but I'm tired. He's heavy that's why. My hands and legs are shaking. But he still keeps on crying. Then his ate (eldest sister) switch the TV show into Porroro that's the time he then stop crying and just watch his favorite TV character. It's so tiring being a Mom of a twenty months old Baby boy. Yet so fulfilling!
Today is another day of Baby boy tantrums. But we're here to discipline him. We're cooperating in doing that. He's our only Boy that's why we're still adjusting with his attitude and some mood swings. My two girls are not like that before. I'm not having this kind of headache and body ache. But on my Baby boy it's really different. He has a lot of power to consume. We really need to recharge.
But even though he's like that. He's still our sunshine. Our happiness. Who brings joy in our home and in our hearts. We really love our Baby so much!
That is why we want to protect him and my daughters as well. It's for my kid's own good!
Mask, a Must wear!
-----§§§§§§§§§§§§§§§§§§§§§§§§§§§-----
Thanks for dropping by. Until my next one!
"Please do Follow me, Upvote this post and Share. Thanks in Advance for the support!"
-----§§§§§§§§§§§§§§§§§§§§§§§§§§§-----