Engagement is my weakest link on Hive, it's so important yet I suck at it. Often I can't find anything meaningful to respond to people's post, and I don't want to just say "I really enjoyed reading your post" "The photos are beautiful" etc. I'm not saying these comments aren't nice, it's the thoughts that counts, particularly if English isn't one's mother tongue, the extra effort is always appreciated. But given English is my mother tongue, that could come across as a bit spammy, so often I end up not commenting at all.
In order to make up for my lack of engagement, this year I decided to change my approach. So yup, this is my shameless plug to shill about all the projects I've been doing on Hive this year to build engagement in the chain.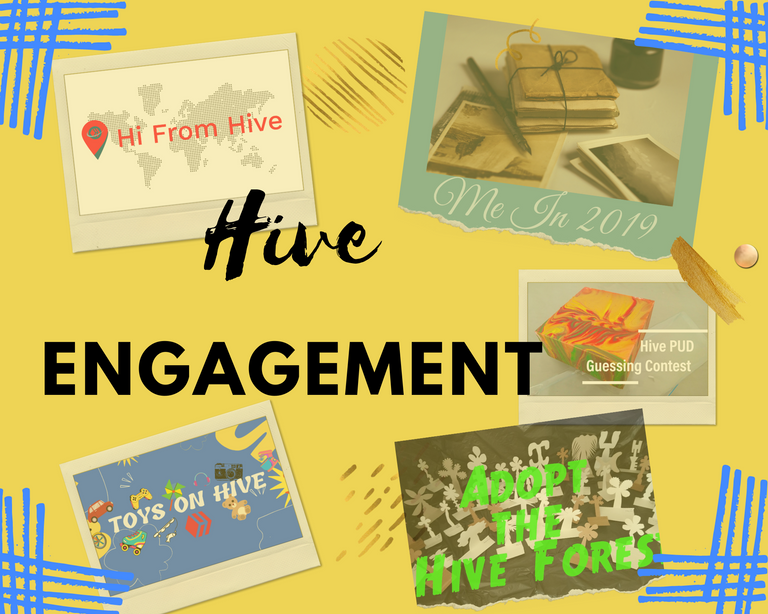 ---
PUD Guessing Game
Since February 2020 I've hosted a PUD guessing game with my PUD post as there's only so much you can't write about PUD. This is a simple game where I ask people to guess about something in an image. For example the first one I hosted was to guess what this aquarium place is - it's a toilet. Another was an edited image of my beer bottle collections. People have to guess how many beer bottles are in the image.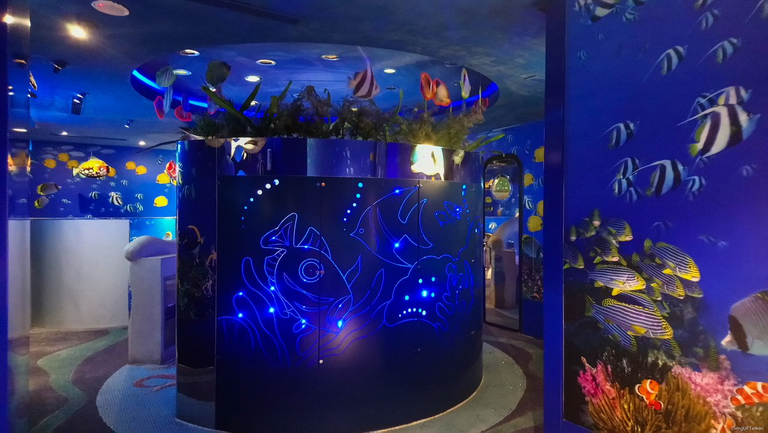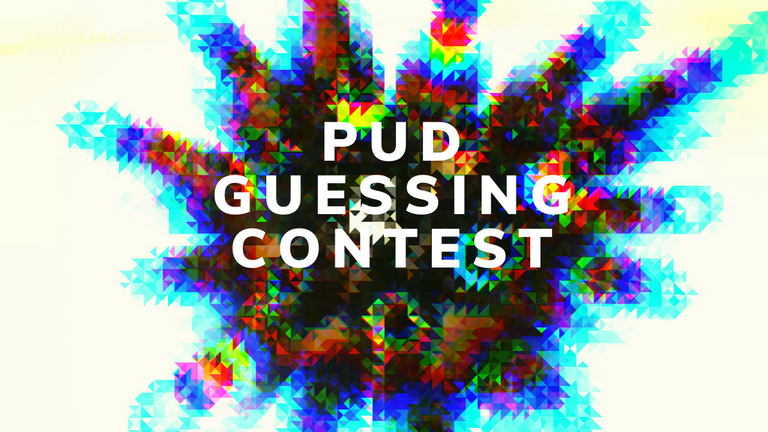 These are all simple guessing games as the objective is to get some engagement and not to test people's wits. Sometimes I give a range of answers as a tip, and there's always a little prize for the winner. I love it when I see unfamiliar names entering my guessing games, it's a great opportunity for me to get to know more people.
---
Hive Forest
In May, I created a Hive Forest, started off as sheer boredom during lockdown. I had nothing to do, and started to cut random things out of food packaging cardboard boxes. Yes, lockdown makes you do funny things. Then I thought how could I put my creation into good use? And that's how I came up with the idea to get people to adopt a tree for 3 Hive and I'll donate the funds to charity. My chosen charity was the Alzheimer's Society via @nickyhavey, he was doing a 2020KM running challenge to raise funds.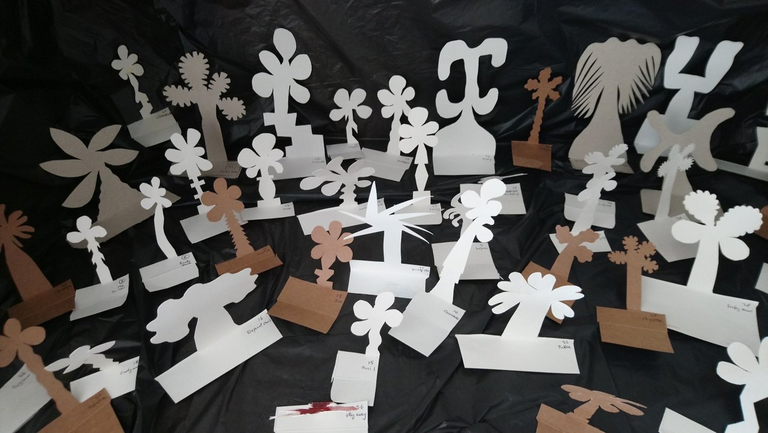 I have to say, I was stoked by the response from the community and all 60 trees in my Hive Forest were snapped up in about a week. Overall, we raised 180 Hive for the trees, and received 14 Hive and nearly 49 HBD in further donations. The community ended up donating £85, that's over USD100 to the Alzheimer's Society.
Bravo everyone, for supporting my crazy little idea.
I finished off my Hive Forest by burning them in a ceremonial burn, thanks to @riverflows for the brilliant idea. On the day of the burn, I may have cast a little spell on a certain Sun. Do you remember the $5m funds that were stolen from the Steem whales who came over to Hive? The funds got transferred to Bittrex that day. Just saying, funny how things work in this world.

---
Hi From Hive
In August I launched the Hi From Hive community. The idea is for Hivers to share their Hive journey and experience with everyone and pin it on a map so people can see the breadth of Hive. Many people on Hive do so much to onboard new users, and I thought if people were thinking to join Hive, or not, perhaps it would help if they can read testimonials from people who are already on the platform. Perhaps they will find someone from their country or even city, and think I like the sound of that I want to join Hive!
Since the project started, around 50 people have shared their Hive experience. You can see on the map below, where they are based in the world. If you click on it, it will take you to the live map which updates as more users share their story.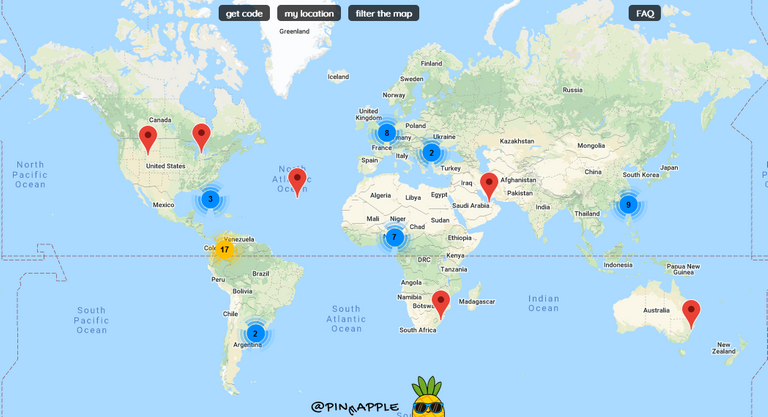 If this is the first time you've read about this project, and you would like to share your Hive journey and experience, this post will give you all the information and what you need to do. And as an added bonus, if you write an awesome post, you may get a nice upvote from OCD who supports this project!
---
Toys on Hive
In December I created my second community. I was looking for something that everyone could relate to and that I don't don't understand if you know what I mean. For example, I don't understand motor mechanics or philosophy so it's pointless for me to run those communities when I don't understand what people are writing about. Toys are something that everyone has played with at some point in their life. There are childhood memory toys, toys you buy for children or pets, toys you buy for yourself as a a grown up, toys you make yourself.... And that's how Toys on Hive was born.
Running a community is quite a time consuming and takes a lot of effort to build up activity. So far there are over 60 subscribers and I'm pretty pleased with it, but of course, I want it to grow further. I've been bankrolling support on community posts with my own account as I want to reward people for their effort. My upvote isn't worth much, but luckily OCD has stepped in again, and agreed to support the Toys on Hive community. That will make so much difference to users when they create quality content
I organised the first contest last week, the theme is Christmas Toys and you can find out more about it in this post. If you have any stories about toys and Christmas, for example toys you received when you were a kid or now as a grown up, toys you bought for other people, toys you play at Christmas, your most memorable or extravagant Christmas toy etc, come and share the story with us. The contest closes on 4th Jan 2021 so you still have time.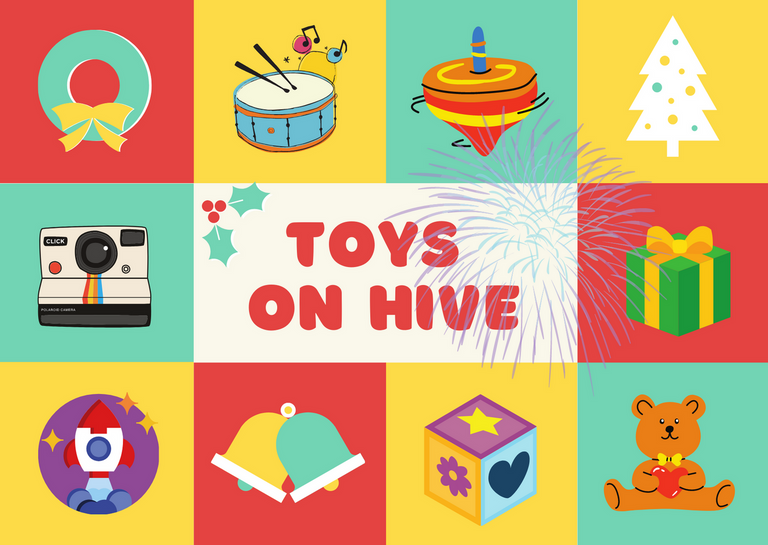 I'm already preparing for the second Toy on Hive contest after Christmas Toys closes. I mentioned it in the first contest post as I figured people will need to prepare for it if they want to enter. Here's what you need to start hoarding, and I'm sure with lockdown, everyone has plenty at home!! If you want to know what this contest is all about, please subscribe to the Toys on Hive community and follow the community account @hive-173630 or myself @livinguktaiwan 😅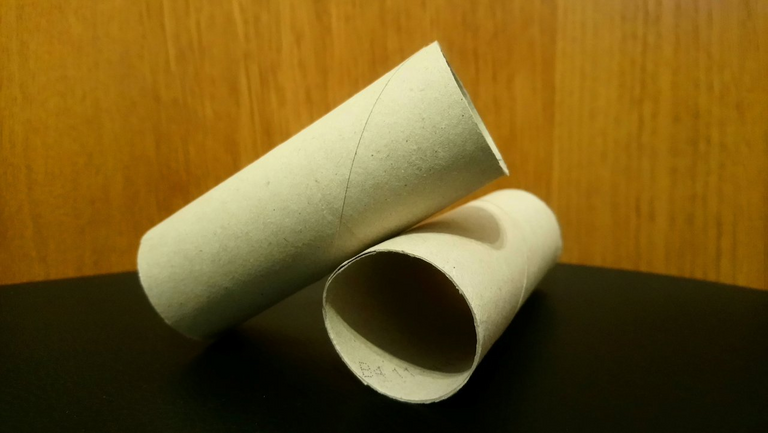 ---
Me in 2019
And finally, the last thing I did in 2020 to drum up engagement is to start the Me in 2019 initiative. This isn't a contest or anything and there are no prizes involved. It's a writing prompt. The idea is that you write a letter to yourself who is living in 2019, hence Me in 2019. Your Me in 2019 have absolutely no idea what is in store for him/her in 2020, and how the world has plunged into a deep hole. You may have things you want to prep your Me in 2019, to give him/her words of comfort or encouragement or maybe you had a great 2020 and want to share some upbeat news in advance. It's your letter, write whatever you like.
I started off tagging some friends in my post, and asked them to tag their friends to spread the initiative. So far there are over 30 Me in 2019 letters and I hope this will continue to grow. It's been interesting reading people's letters and what they have been through this year. Some are sad to read, but although the future is still uncertain, most are still quite upbeat about the future. If you lose that, what else do you have left?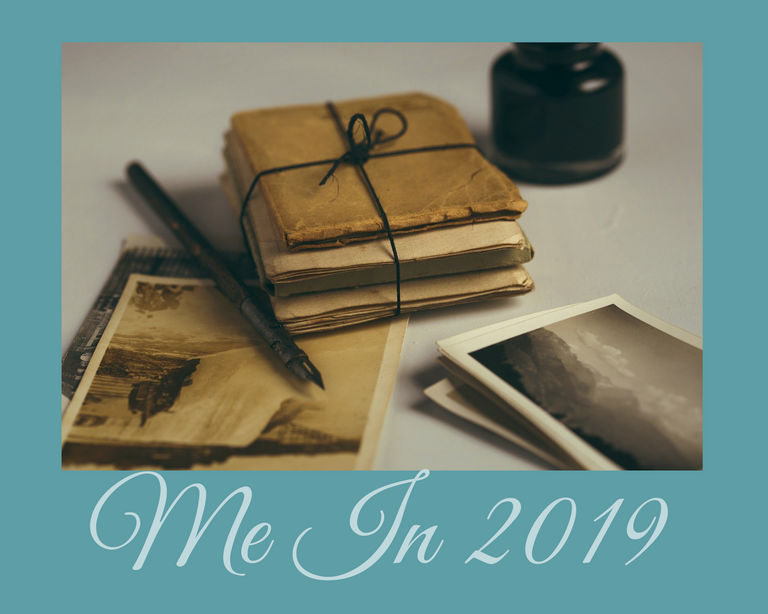 If you want to read some of these heartfelt posts, just search for the tag #mein2019. And perhaps you'd like to write a letter to you Me in 2019 as well?
---
I guess my engagement strategy on Hive may be a bit different from a lot of people, as it's a bit more indirect. Rather than commenting directly on peoplé's post, I try to build up some sort of infrastructure to bring people together. I'm not sure how effective it is, but at least for me, I love seeing new names that I'm not normally acquainted with taking part in these initiatives. I can't think of a better way to get to know people because if 'strangers' suddenly turn up on your doorstep, surely that's a good sign that they are here to engage in the community and to make friends.
So thank you for everyone if you engaged in one or more of my contests/communities/initiatives this year. My effort hasn't gone wasted. And if you are interested in taking part in the Hi From Hive, Me In 2019 initiatives, and the Toys on Hive contests, I'd love to see your entries.
Take care and all the best for 2021!!