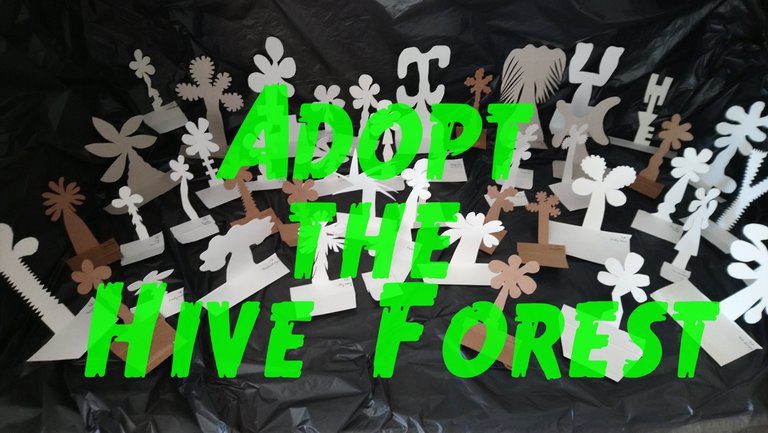 A few weeks ago I started to create my Hive Forest out of sheer boredom. Once I started, it turned out to be a very soothing process and now I have 47 trees in my Hive Forest. My earlier ones were more of a tree look, then I went a bit wild and started to create whatever objects my scissors would take me. Every one of them are free cut and therefore unique.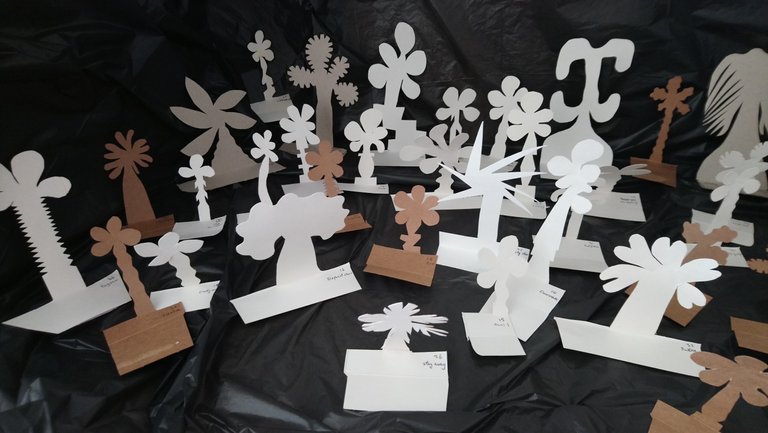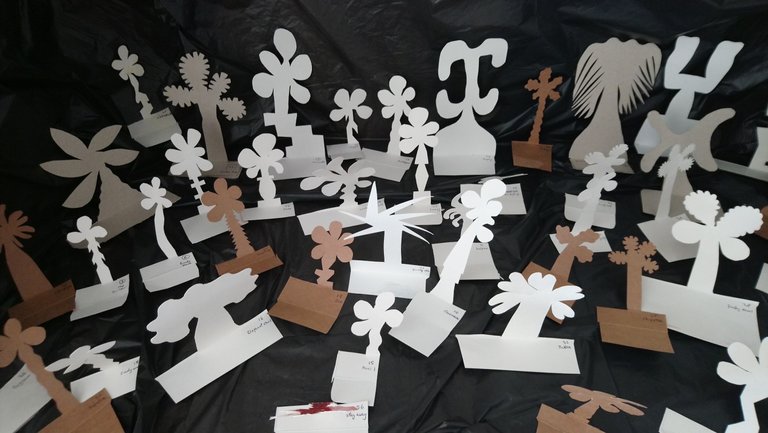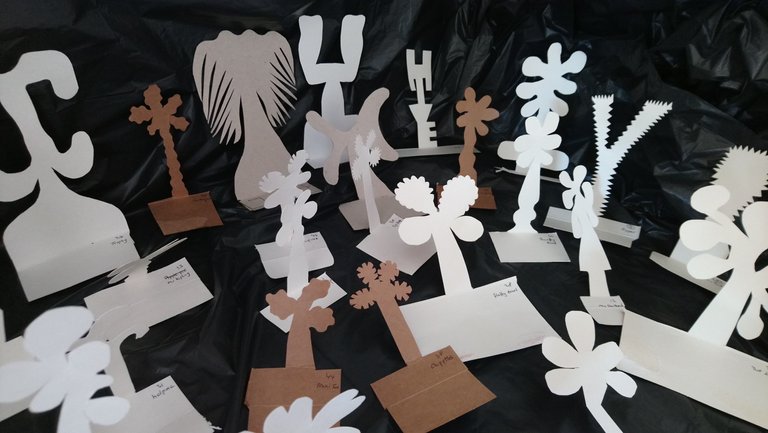 ---
I mentioned in my last post I wanted to use my Hive Forest to do some good cause and after a lot of consideration, this is my what I've decided to do.
ADOPT A HIVE FOREST TREE FOR CHARITY
I am inviting everyone to adopt a tree from my Hive Forest. Each tree will cost 3 Hive donation and you can adopt whichever tree you like. You are welcome to adopt multiple trees. As I mentioned, each tree is unique, and I have numbered and named them. The names don't mean anything, I just wanted to give my Hive Forest trees an identity. Sometimes it's the food in the box, sometimes it's what I think the tree looks like, and often it's the first word that comes to mind. If you adopt a tree, you are welcome to rename it, in fact, I would urge you to rename it as the tree is yours.
Where will the donation go?
90% of the donation will be donated to @nickyhavey. Ok, not him personally, but to his 2020km Challenge to raise money for the Alzheimer's Society.
Most of us relate dementia with memory loss, but there are other symptoms that we may not be aware of. One year I went back to my mum's for Christmas. She got very annoyed when I went out one evening and started to tell me off (I was a lot lot older than 16 then!). I remember being very cross with her unreasonable behaviour but went out all the same. Looking back, that was probably the start of her dementia, yet I had not clue at all. Gradually, her memory got worse. She forgot she had dinner, cooked another meal and ate that. She refused to get out of bed in the mornings. One day, she told me her brother told her not to go and play outside as it was very dangerous. Not long after that, I witness her slipping away from me forever.
In addition to the 90% donation, I will donate the liquid payout of this post to the 2020km Challenge. Hopefully, you will support me to support @nickyhavey to support the Alzheimer's Society.
The other 10%
To say we're currently going through a worldwide crisis is probably an understatement. No one is exempt that's why I think we all deserve a little pick me up and something to look forward to. I have set aside 10% of the donation pool for a raffle draw. Each Hive Forest tree adopter will get one chance to enter the raffle to win the entire 10% donation pool. If you adopted two trees you will get two chances etc. There are 47 trees in my Hive Forest and if they're all adopted, there will be 141 Hive. 127 Hive will be donated to the Alzheimer's Society.
The remaining 14.1 Hive will be won by one lucky Hive Forest tree adopter. Or maybe if you are in a giving mood, you can gift your potential win to another Hivean!!!
---
HOW TO ADOPT A HIVE FOREST TREE
You can adopt any of the 47 trees as long as they're still available. Just check the Google file below. Or you can drop me a comment and I'll let you know if it's been adopted. Don't forget you can adopt more than one tree!
https://docs.google.com/spreadsheets/d/19iOBGk1TSZSOfEWAuLECJTc772jHCb7Mz0QpNQxCDKg/edit?usp=sharing

Transfer 3 Hive donation for each tree you want to adopt. The transferee is myself @livinguktaiwan. If you're on Peakd, you can also use the Tip function.

In your transfer memo state the tree number(s) and name(s). If you would like to rename the tree or gift your raffle win, let me know. You can also do that later on if you want

Once I have confirmed receipt of your donation, I will send you an adoption certificate for your tree

The adoption period will be open until 31st May the latest, or earlier if all the trees are adopted. Hopefully, it will be the latter. Actually if this is really successful, like all the tress are adopted really quick, I may grow my Hive Forest a little, to a maximum of 60, to increase the donations. I'll see. Then I will do a raffle draw to announce the winner after the adoption period closes.


Last and not the least, those who don't know me may want to ask
IS THIS A SCAM?
All I can say, it's an awful lot of work to scam 141 Hive, especially since I might not get the full amount. I haven't started to power down my account, so it's probably not a good idea to hang around Hive after I've scammed 141 Hive off people. If you still have any concerns, do feel free to ask, I won't be offended 😀
Now we got that out of the way, let me introduce you to my beautiful Hive Forest..... I hope you will adopt one or more of my unique Hive Trees.
Edit on 8th May Thanks to the awesome support, two thirds of my Hive Forest have been adopted within a day of release, I might start to regrow my forest again....
Edit 10th May Please see my latest post for more new Trees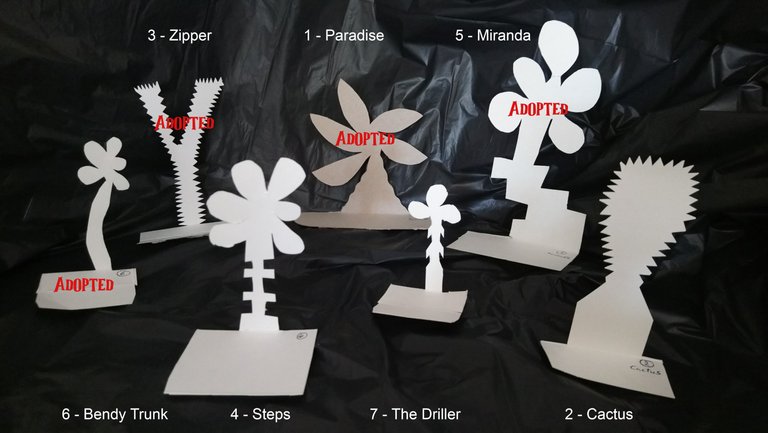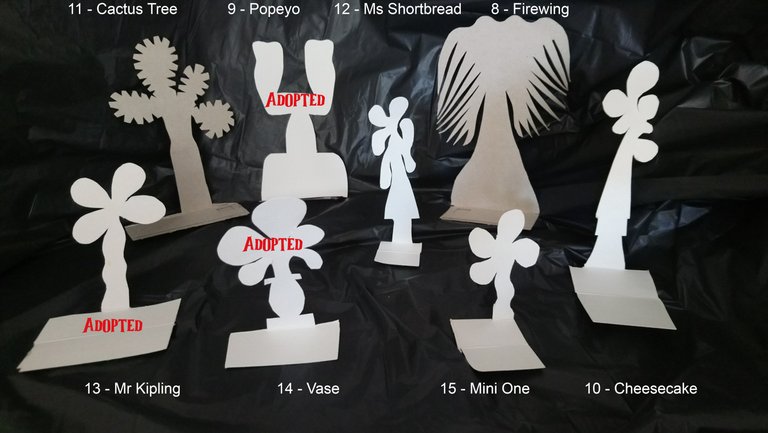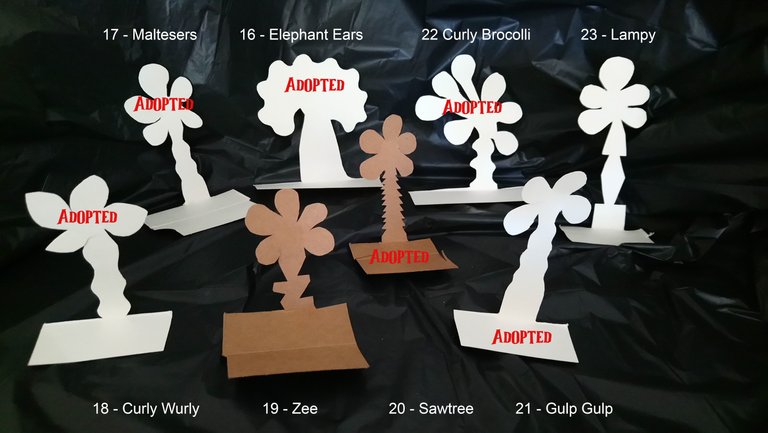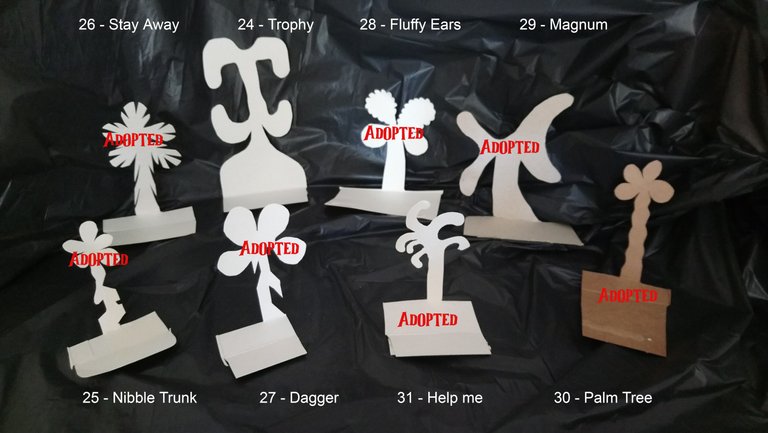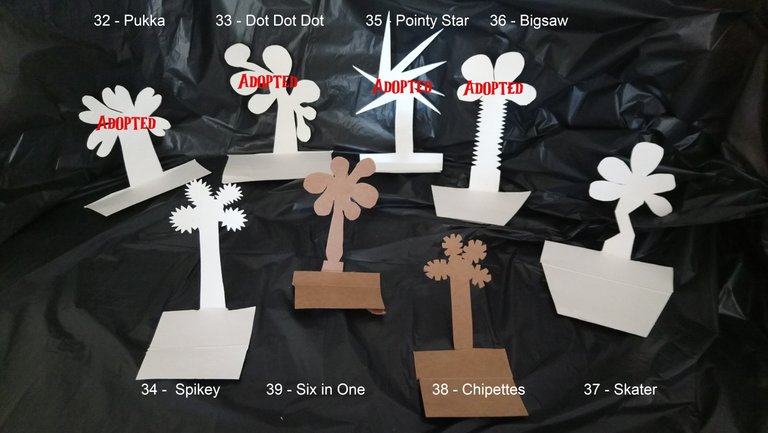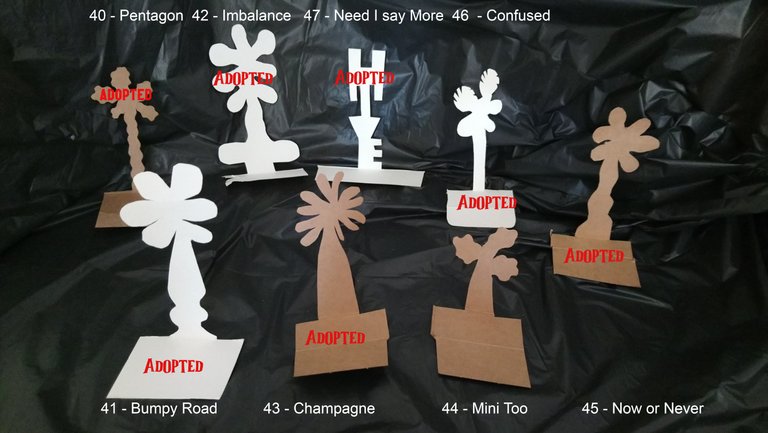 So what did you think? Have you've chosen your Hive Forest tree yet? On behalf of @nickyhavey on behalf of the Alzheimer's Society, I'd like to say thanks in advance for your support, and I look forward to your generous donation to the Alzheimer's Society.