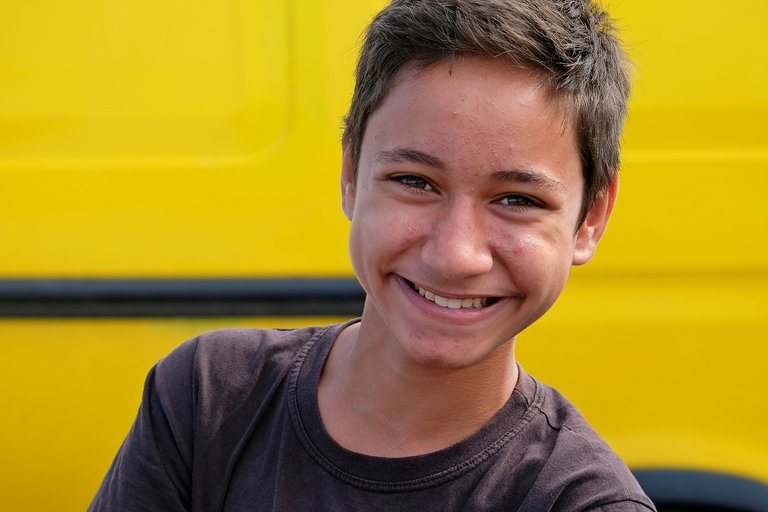 If you thought that I have missed a letter from the title, and that it should read "WednesdayWalk – Al(i)en Invasion!", you are wrong…
Well, almost… It's not that we are completely deprived of aliens here. Here is one at the parking lot:

Ако сте помислили да је наслов грешка, и да је требало да гласи "Инвазија Алијена" тј. ванземаљаца, преварили сте се…
Уствари, замало… није да смо ми овде потпуно лишени ванземаљаца. Ево једног на паркингу: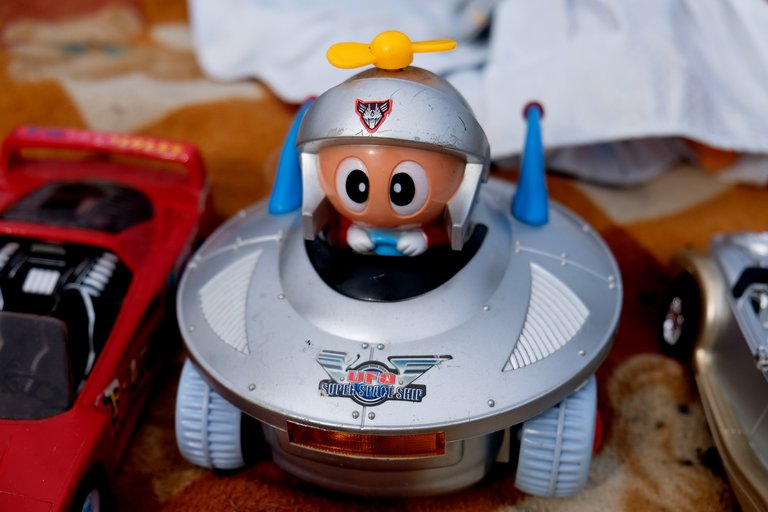 ---
But the main story is really about the Alens! Do you remember how I
introduced to you one Alen two weeks ago?
Well, now I present another one! This Alen is not as shy as the first Alen, and he could probably be a Nike model without any problems. Move over, Michael…
Али права прича заиста је о Аленима! Сећате се како сам вам
пре две недеље представио једног Алена?
Е, сад вам представљам још једног! Овај Ален уопште није стидљив као први Ален, и вероватно би без проблема могао да буде манекен за Најки. Ајде Мајкл, тутањ…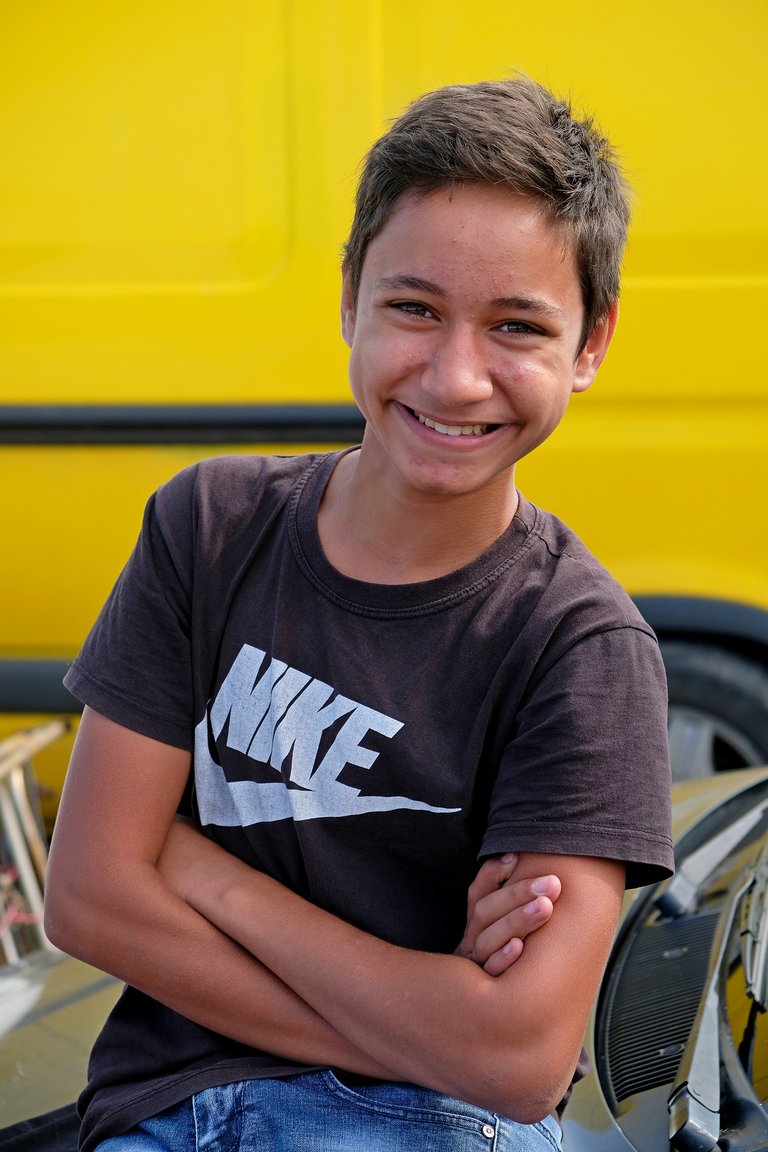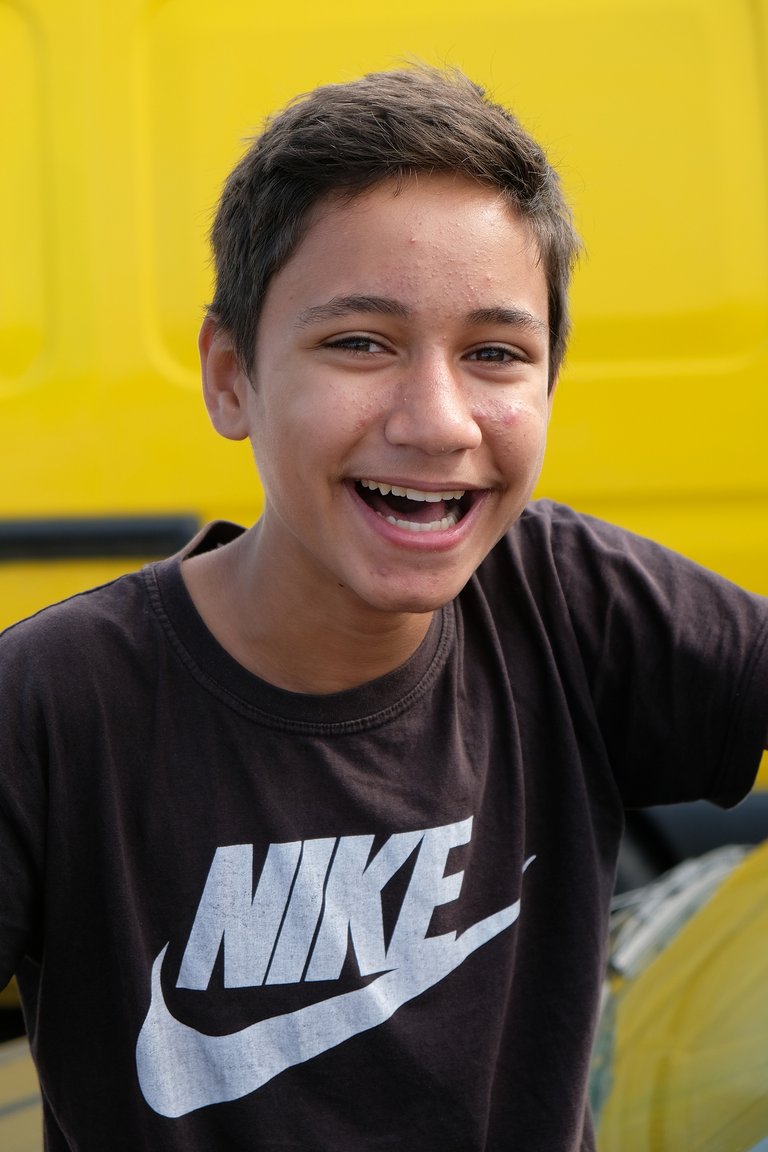 ---
And where is the first Alen today, the successor of Alain Delon? Oh, yeah, there he is! I told you this is an Alen invasion!


А где је данас онај први Ален, наследник Алена Делона? Аха, ево га! Јесам ли вам рекао да је ово инвазија Алена!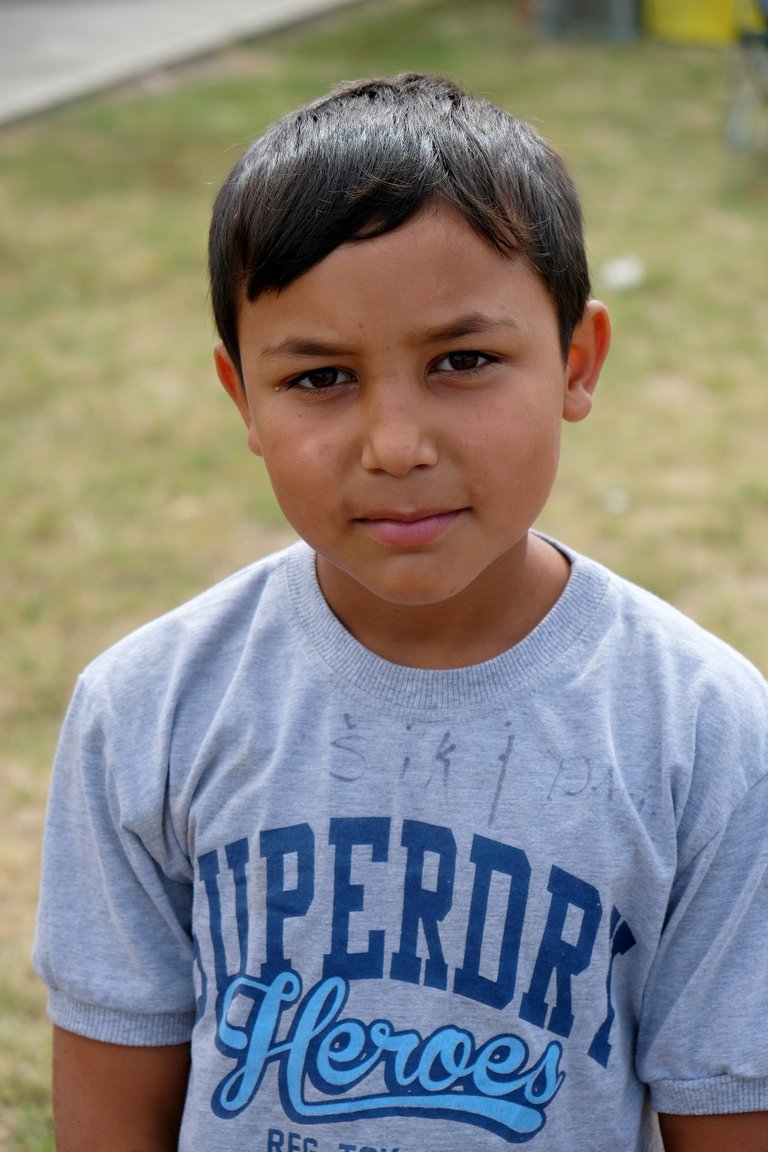 ---
Younger Alen has a unique character – he smiles only when I take the camera off my eye! OK, we'll wait for him to grow a little more, and maybe a big smile will develop. We will be patient until then, and in the meantime, let's see if there is anyone on the flea market today who is not Alen…

Alright, here are two electronics sellers, let's see how many Alens there are among them…


Млађи Ален има јединствену особину – смеши се тек кад ја скинем фотоапарат са ока! Али добро, сачекаћемо да још мало порасте, и можда се развије осмех. Бићемо дотле стрпљиви, а у међувремену, да видимо има ли на бувљој пијаци данас некога ко није Ален…

Охо, ево двојице продаваца електронике, да видимо колико је ту Алена…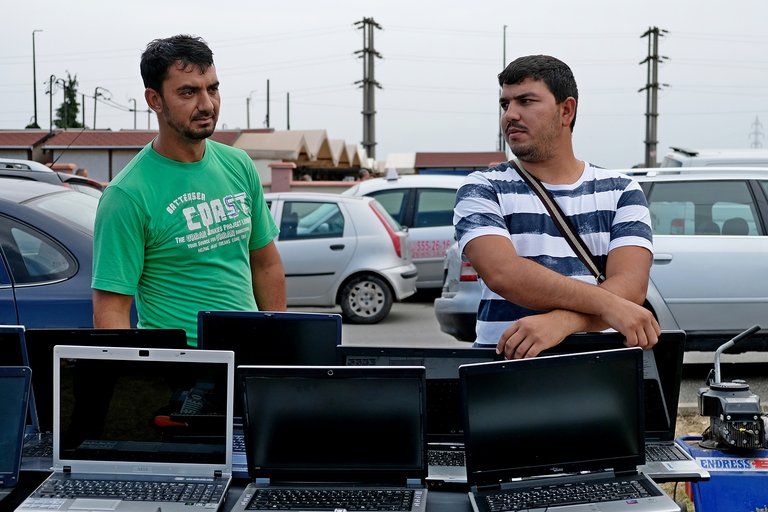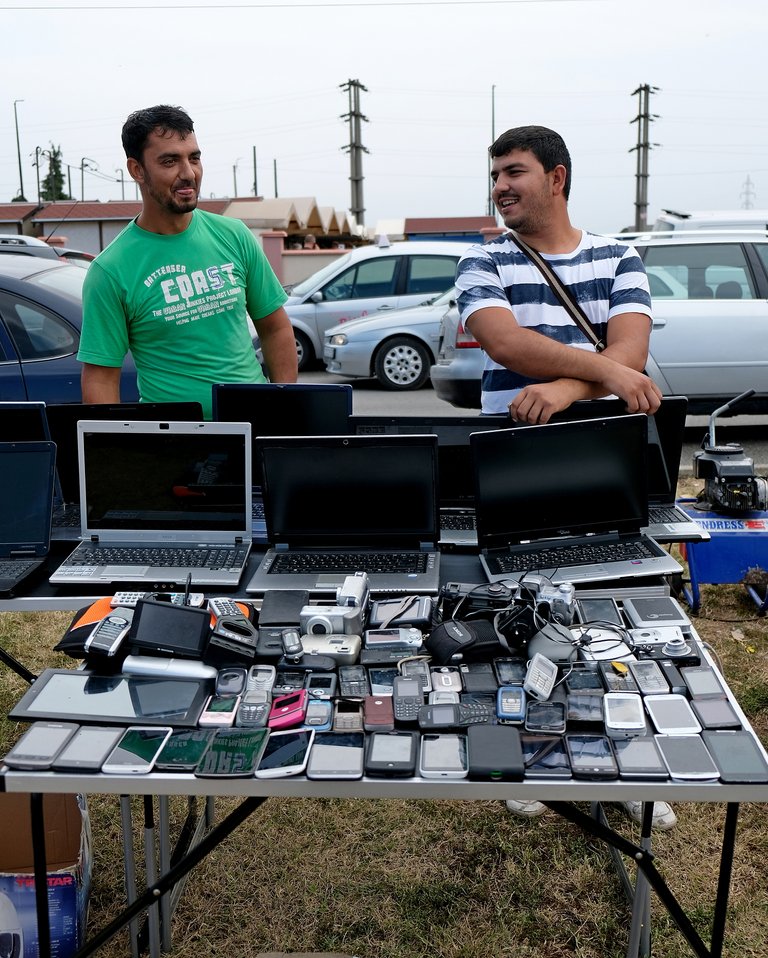 ---
By some miracle, there are no Alens among the electronics sellers. These are Ferdy and Dzemo, obviously relatives and close friends.


Неким чудом, међу продавцима електронике нема Алена. Ово су Ферди и Џемо, очигледно рођаци и блиски другари.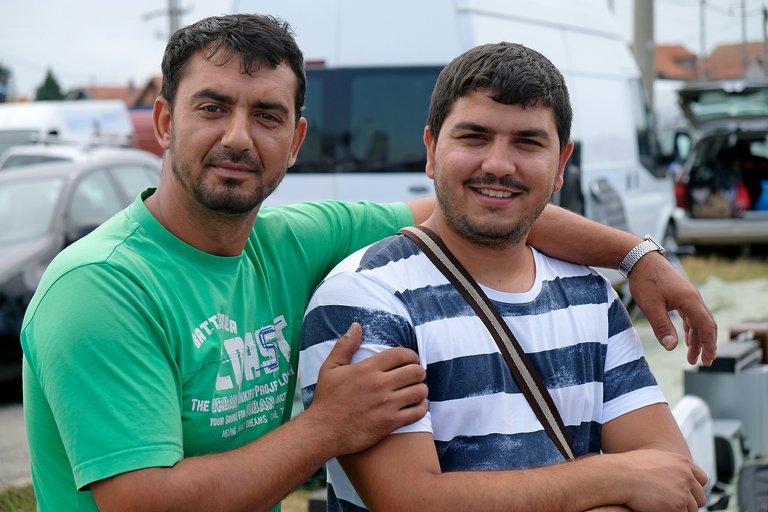 ---
Aside of electronics, they also sell very good tools.


Осим електронике они продају и веома добар алат.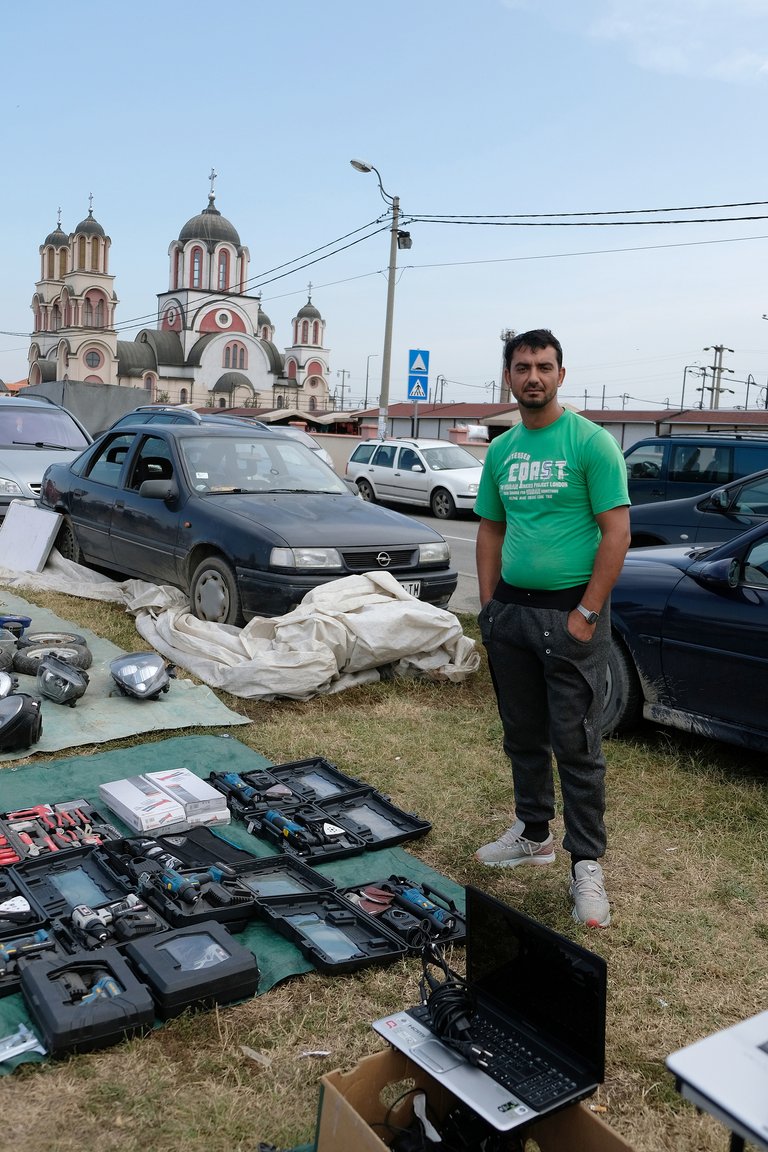 ---
And lastly, here's the team younger Allen usually hangs out with. They are probably good in basketball as well, but since my sports career ended back in 2004, I won't be able to report on this :)


И за крај, ево екипе с којом се обично дружи млађи Ален. Вероватно су и у баскету добри, али пошто је моја спортска каријера завршена давне 2004, о томе нећу моћи да вас известим :)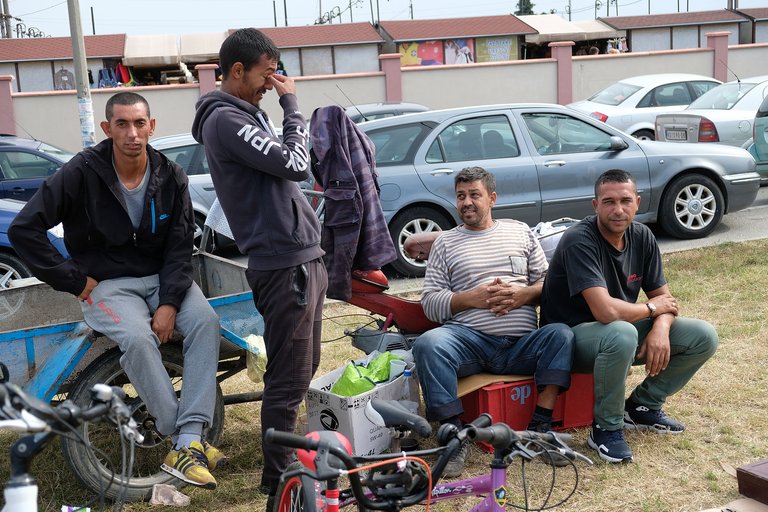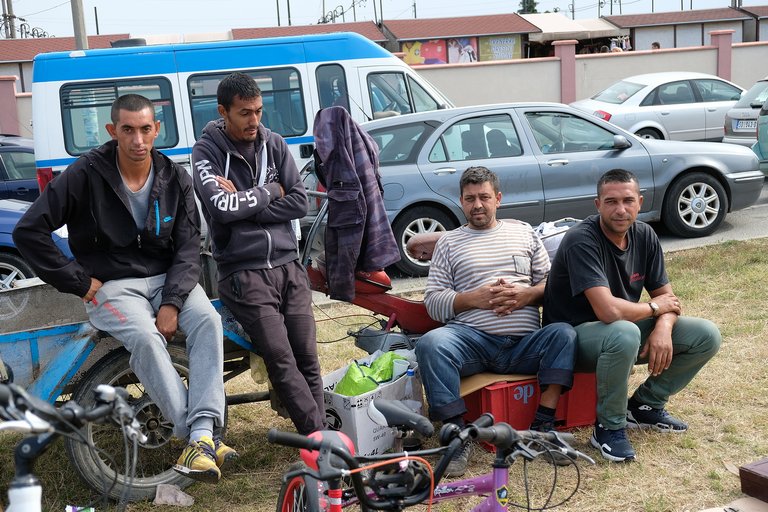 ---
This time, it was raining heavily in the morning and there were not many vendors, as there are usually. There was no one with the old lenses, so we will wait the next walk for that occasion. Until then…


Овог пута, изјутра је падала обилна киша и није било много продаваца, као што их обично има. Није било баш никог са старим објективима, тако да ћемо за ту прилику сачекати наредну шетњу. Дотле…


---
Stay healthy, see you next week!
The photos in this
#wednesdaywalk
taken with the Fujifilm X-T20 and Fujinon XF 18-55mm f/2.8-4 R LM OIS lens.
Остајте здраво, видимо се наредне недеље!


Фотографије снимљене фото-апаратом Фуџифилм Х-Т20 и објективом Fujinon XF 18-55mm f/2.8-4 R LM OIS


---
---
* * *
Related Posts / Повезани текстови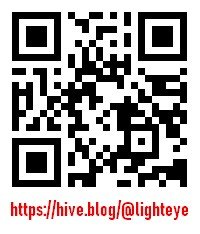 Check out ABRA and easily invest in 28 cryptocurrencies or BIT10, an index of the top cryptos. Use this link to sign up and get $25 in free bitcoin after your first Bank/Amex deposit, or 1.5% cash back when you exchange cryptos

1GZQG69sEKiMXKgGw9TcGcUCBoC4sC1ZYp