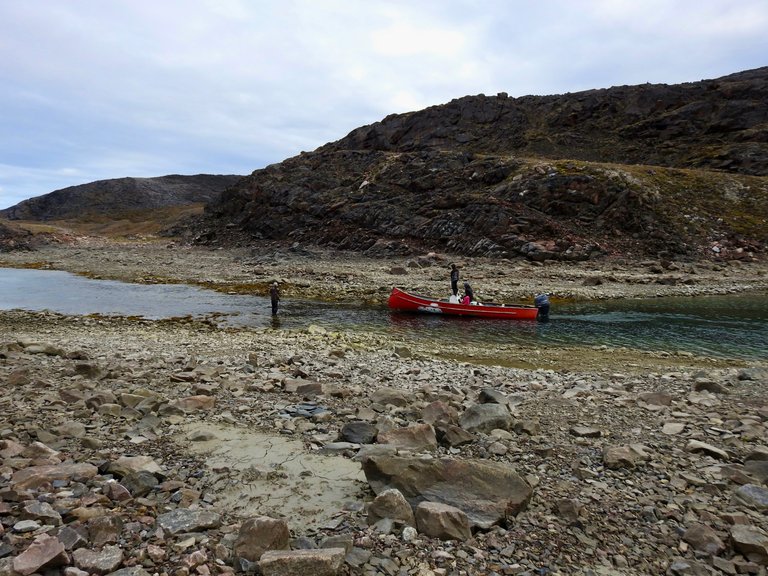 Welcome back to the final part of our trip to the mainland of Canada in August.The fishing wasn't as good as it could be so we decided to head home before Low Tide trapped us in the fjord for a few hours. You can see a circled area in the photograph below this paragraph. That is the gap you see above. It has narrowed down significantly and the boat was scraping on the rocky bottom as our driver rode through it.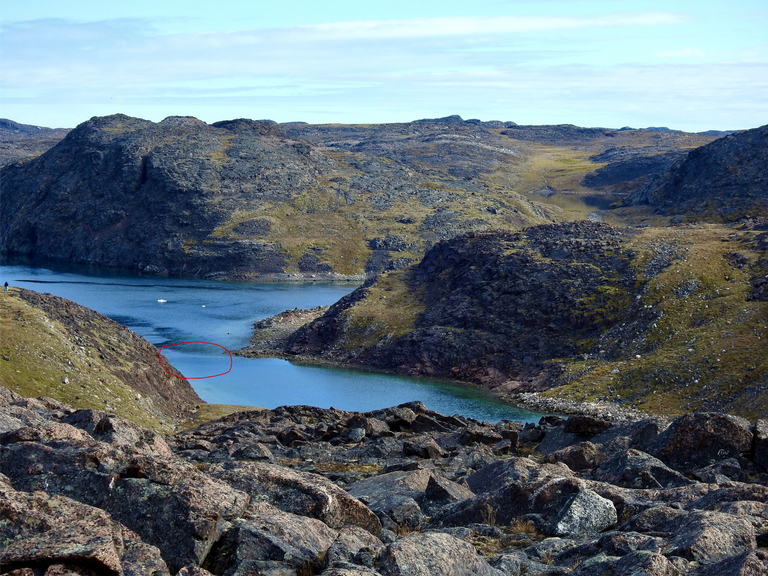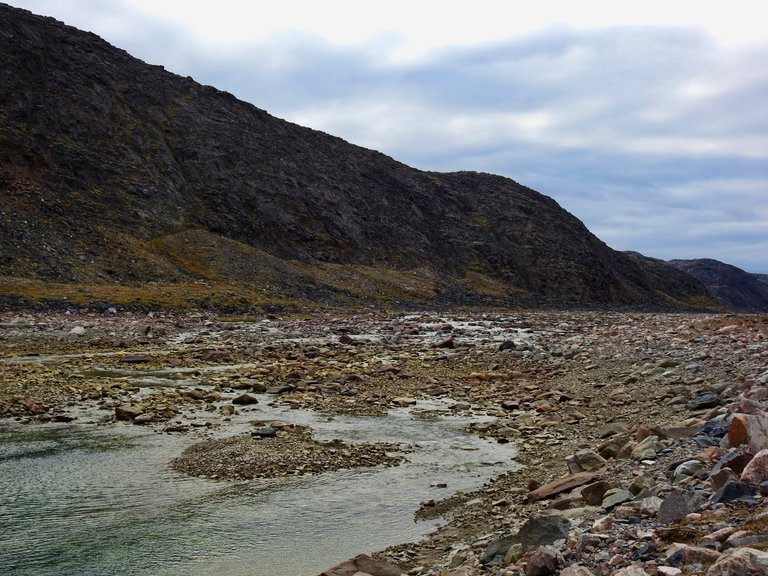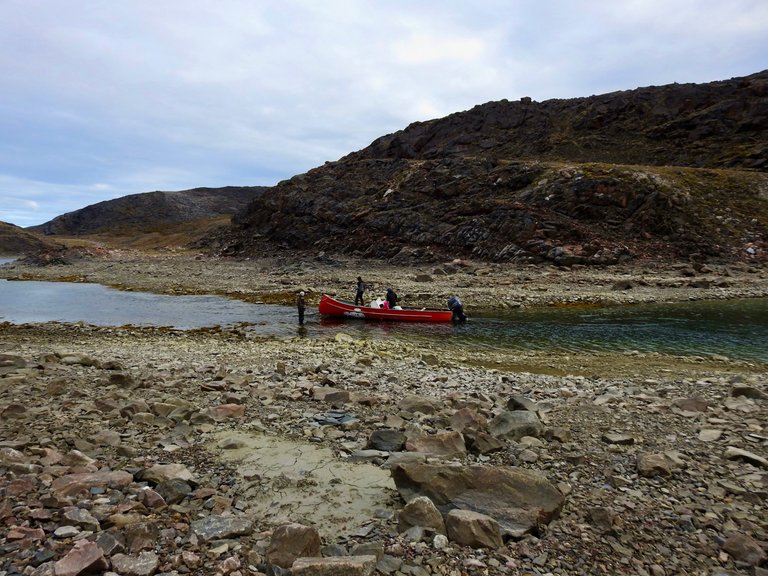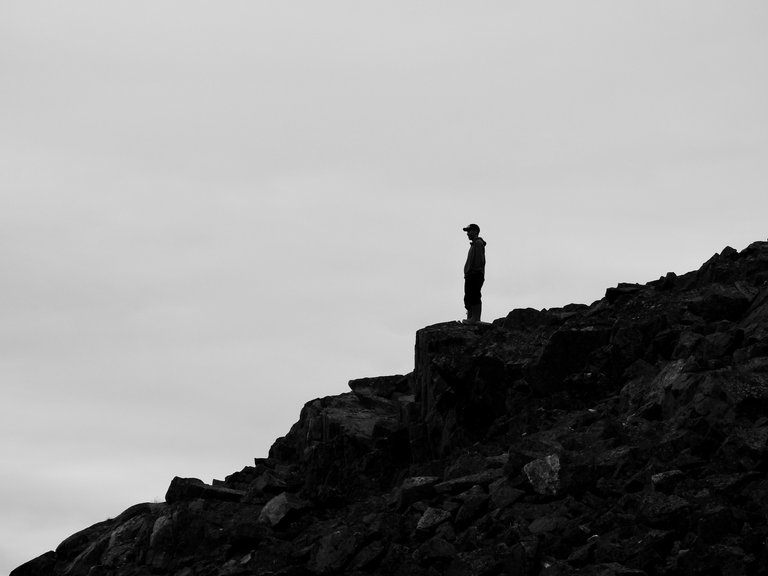 I also added a couple of shots of the family who brought us up here. Their grandfather showed up as we were getting ready to leave so we took a half hour to do some more fishing. With a gun.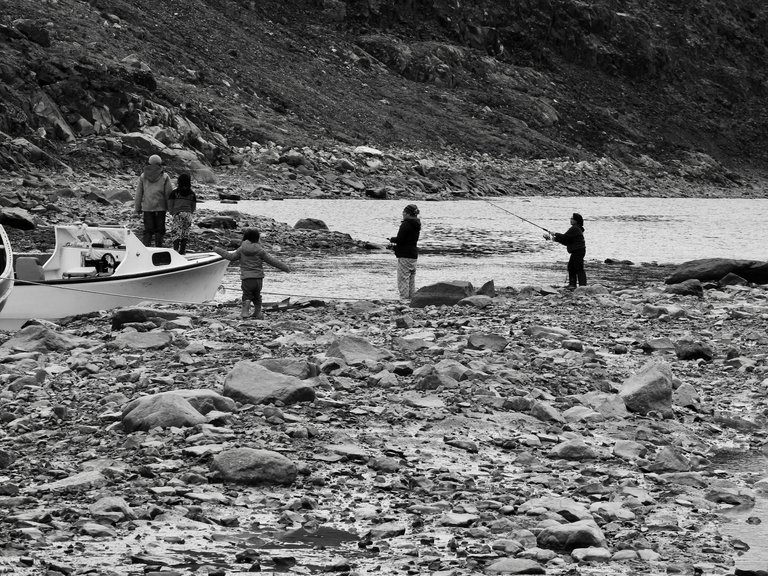 And you thought it was annoying when kids throw rocks while you fish!
All in, it was a great trip! By the end of it I was shivering from the cold of being on the arctic ocean, even mid-August. We wore ski pants, and thick jackets to try and stave it off, but alas, that wet wind bites through fabric as if it's not there.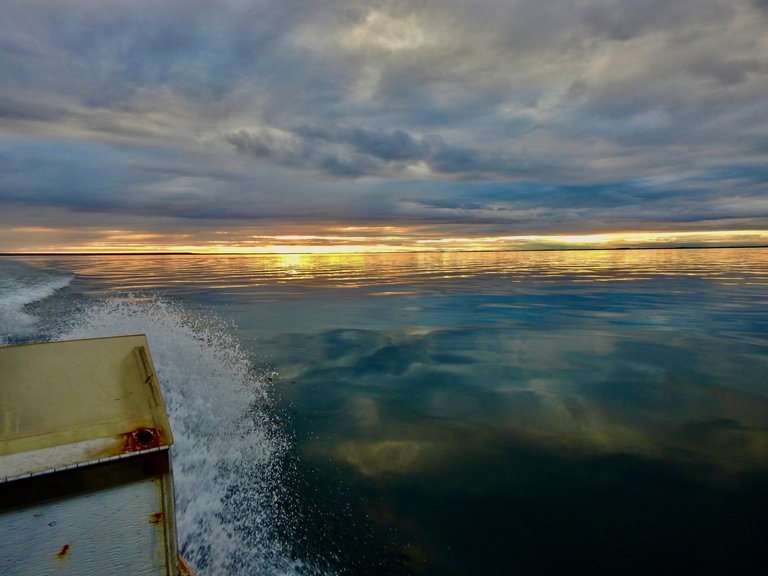 To help promote @lensy and the Lensy.io NFT Photography site I will be giving away 2 photographs to REAL people who leave comments below this post. I will try to exclude the bots, which should be fairly easy as they stand out like a sore thumb that's been whacked with a hammer all day. The photographs are not necessarily from this blog and will be given out randomly.
All you need to do to be eligible to receive the NFT's as Prizes is leave a comment. Let's #ENGAGE each other. Tell me what you like about the photo or what you think of NFT Photographs. Personally, I think they will be EXTREMELY versatile in the months and years to come. No crediting artists, no slogging through stock photo sites. Just buy the product you want to use with crypto and use it any way you want.

Find my artwork for sale exclusively on NFTShowroom.com
Find my photographs of Nunavut scenery and Wildlife on Lensy.io
Follow me on twitter here: Hive Related Account / Photography and Art Account
I am also on Instagram: But only Photography and Art
More art on DeviantArt at: Ice-O-Lated
Hive Divider provided by @thepeakstudio