This is meant to be read before looking at the photo below. As we left out of the bay of Igloolik we were greeted with ice. And some friends waiting on it!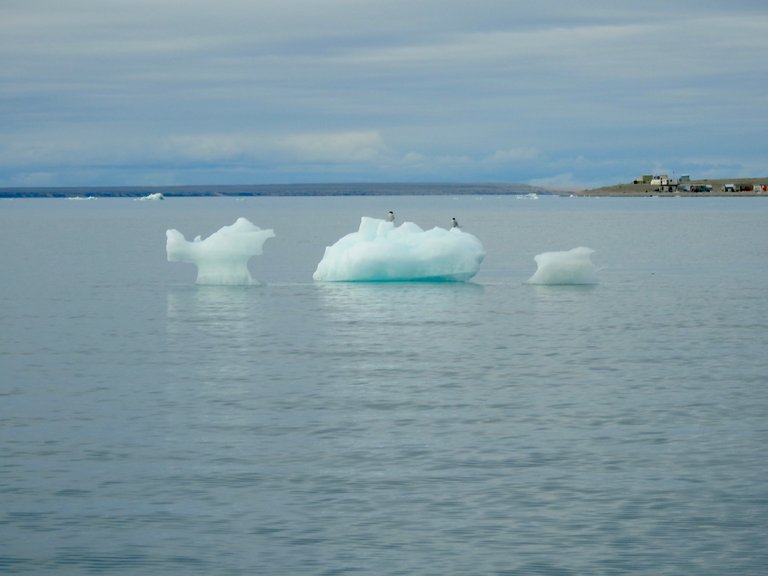 There was tons of ice and we were wondering how much more there would be as we approached more open stretches of the ocean. For the most part there wasn't much dodging of ice. But sometimes it did end up in our path through the deeper parts of the ocean.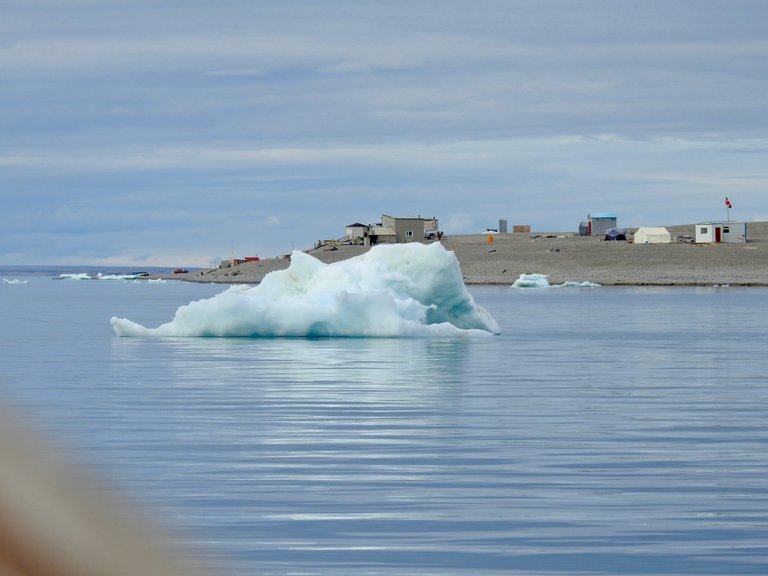 Some geese flew across our path and thanks to the calm waters I was able to get some photos of them!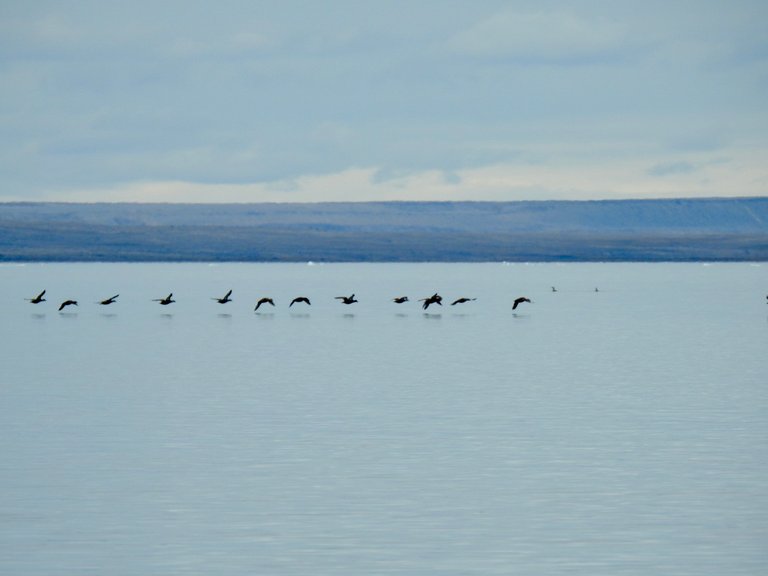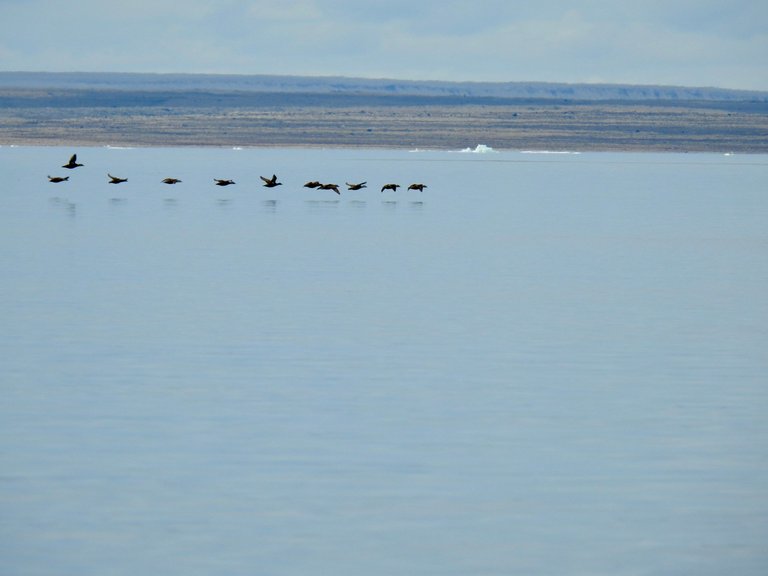 Off to the north, what would be for me, behind Igloolik Island is the taller island of Avvajja. That is where the original settlement for the community was established. It was ditched in favor of the better mooring on Igloolik Island.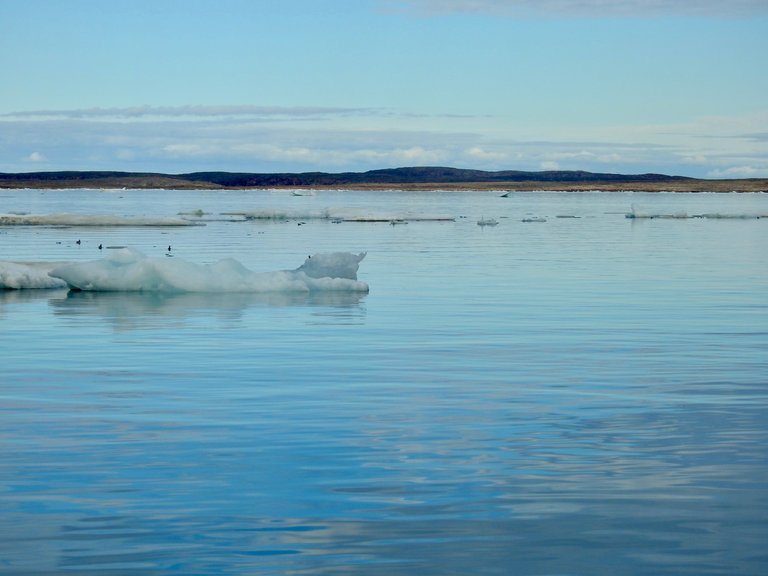 )
We kept going northwest and soon ran into a lot of rocky terrain. Go figure. This is the perfect summary of Nunavut in one picture. Water. Ice. Rocks.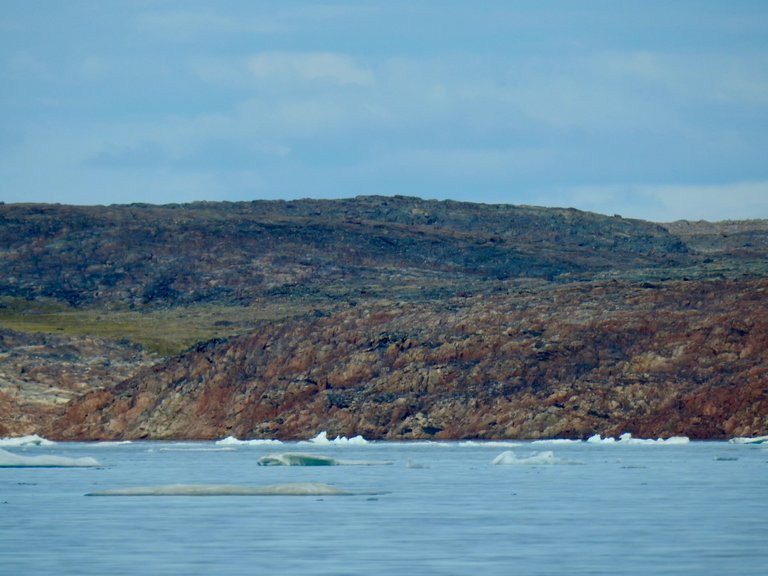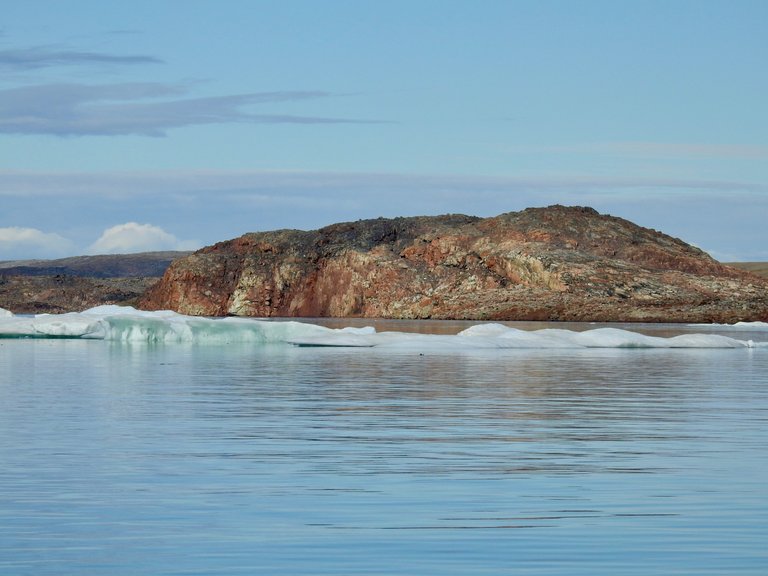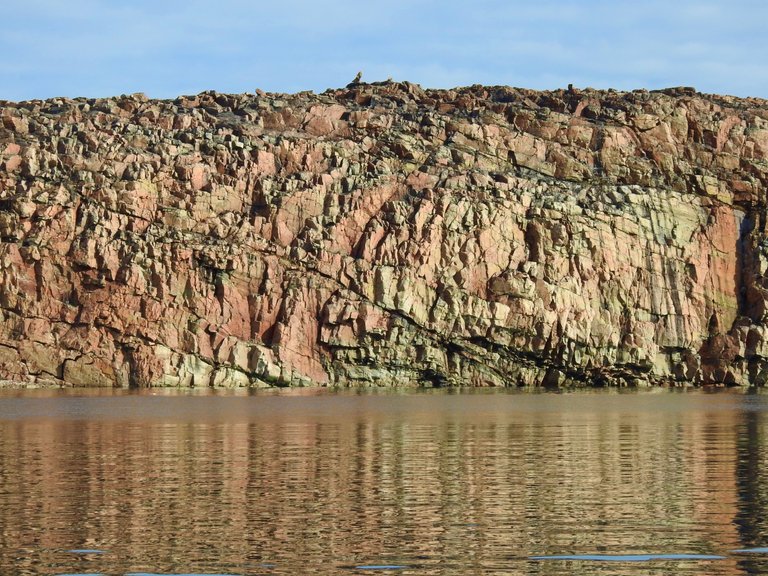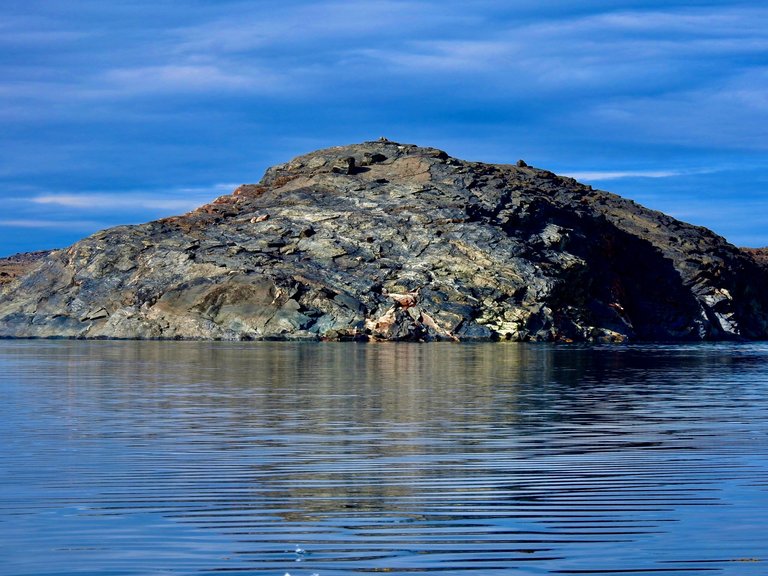 Lots and lots of rocks. How does that arrogant worms song go? We got rocks and trees and trees and rocks and rocks and trees and trees and rock and rock and ..... WATER!
Nunavut is that, minus the trees. we got rocks and rock and rocks and water. Aren't they beautiful though? More rocks to come!
To help promote @lensy and the Lensy.io NFT Photography site I will be giving away 2 photographs to REAL people who leave comments below this post. I will try to exclude the bots, which should be fairly easy as they stand out like a sore thumb that's been whacked with a hammer all day.
All you need to do to be eligible to receive the NFT's as Prizes is leave a comment. Let's #ENGAGE each other. Tell me what you like about the photo or what you think of NFT Photographs. Personally, I think they will be EXTREMELY versatile in the months and years to come. No crediting artists, no slogging through stock photo sites. Just buy the product you want to use and use it any way you want.

Find my artwork for sale exclusively on NFTShowroom.com
Find my photographs of Nunavut scenery and Wildlife on Lensy.io
Follow me on twitter here: Hive Related Account / Photography and Art Account
I am also on Instagram: But only Photography and Art
More art on DeviantArt at: Ice-O-Lated
Hive Divider provided by @thepeakstudio