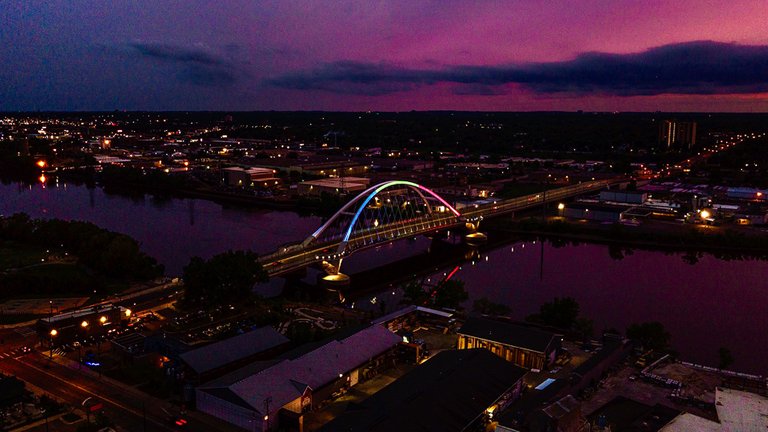 I'm attempting to swing in here with a @hiveblocks / @threespeak post before it gets too late. This day was daunting and it didn't disappoint. Rain in the forecast, so the hope was that @vermillionfox and I would get as much done as we could before the skies opened up. The thing is, they didn't! The rain kept getting pushed back, so we worked more…and more. By 5:00p.m. we'd plotted, built and filled four new raised beds in the backyard with [another] $150 of soil. More than I planned on getting done today, which set a few other things back, but I'm going to try and catch up during the late hours of the night.
I don't want to turn this in to a constant drone spam channel, but this thing really is such a revolution for me creatively. I shot some footage just walking around the garden, talking about what I did. I messed up the audio sync, so I could only use a vertical shot to show off the new beds, but how cool is this? From my backyard to the whole world in a quick 400 foot shot upward. Don't mind the sad looking grass. We're going to be tilling all of it at the end of the season and planting clover every where. I don't like grass to begin with and clover yards benefit the bees.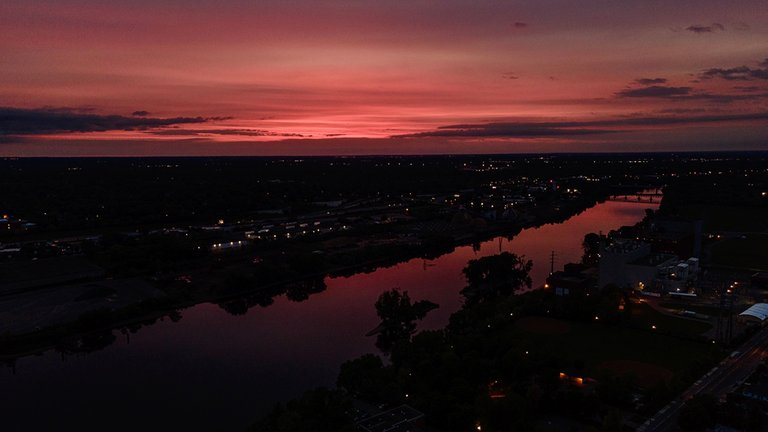 I took a couple shots of the city at sunset. Kind of hard to pass that up when it's just a toggle on a joystick to fly up so high. These photos represent a time of expansion and creative exploration that I'm so grateful to be experiencing right now. I can't tell you that last time, as a photographer, that I took photos just for fun. It's helped me capture much of the excitement and enthusiasm I first had with photography 20 years ago. I'm really loving this and love having Hive to share it with all of you. For more photography, drone or otherwise, follow me here.
---
▶️ 3Speak