No, the Hollywood Walk of Fame was not my role model and I didn't want to merely copy the idea!
I just wanted to commemorate our family members and friends with some very special concrete work.
---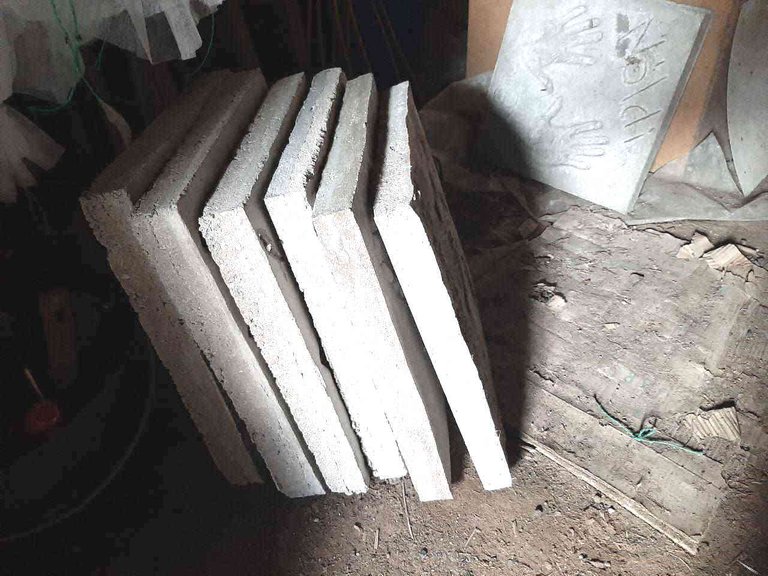 ---
What was needed for this?
a coated wooden board with two frames made of wooden strips with measuring
42x42cm fixed on it
cement, sand and water
different small stones, shells, various bits and pieces and a lot of imagination
Then we got started in the garden in beautiful summer weather!
---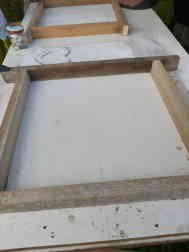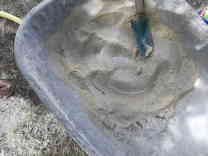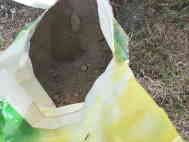 ---
When we asked our friends :
Would you like to make your own concrete slab with us?, the were surprised at first, but immediately the approved and excitedly began looking forward to it.
The started thinking...
What would one carve or lay into the cement, what would reflect one's personality?
It is a well known fact, that thinking requires time and it was utilized, as is usual here, with food and a lots of fluids. (it was often very warm)!
Whether it was a drink for courage or whether creativity just came out better afterwards is beyond my knowledge.
In any case, it was always a lot of fun - and exciting, funny and very personal souvenirs were created!
---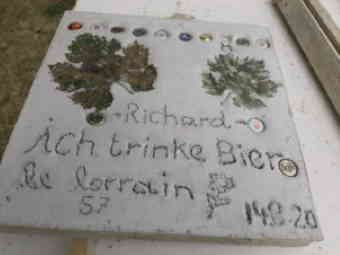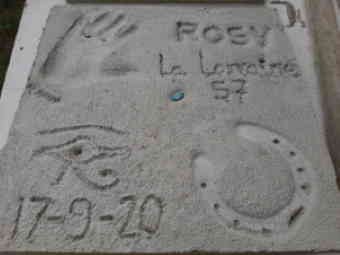 Of course beer and various hobbies were not left out
---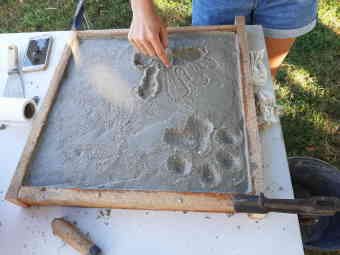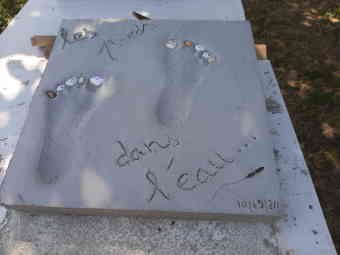 there were also (foot and hand) prints everywhere
---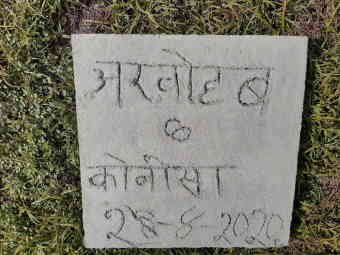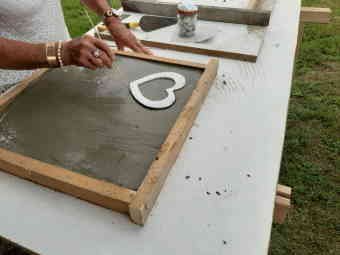 even in Sanskrit and with a lot of heart!
---
But what will we do with them?
Next year, our garden will be slightly redesigned and a new terrace will be added, which will be equipped with exactly these concrete slabs.
What this will look like, I will show you later!
By the way, I made one of the first slabs a long time ago with my mother, who unfortunately has since passed away.
This slab is in the garden already and it is a very personal and beautiful memory of my mother, because it is not only this slab. ----
It is also the time we were allowed to spend with each other during its production and in our lives, which I remember so fondly!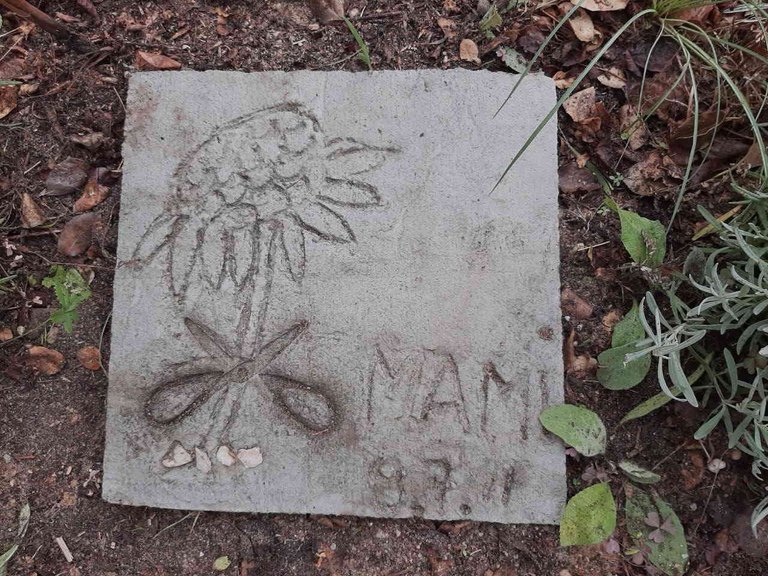 ---
Stay healthy and creative!
your Kizumo
All photos are taken by me or from my personal archive!