Englis version.
Greetings friends.
I had not published for a long time. As everyone knows we are in quarantine and that is why I have not gone to my grandmother's house and there are animals and plants, for I to publish. Here in the apartment there is not much to post.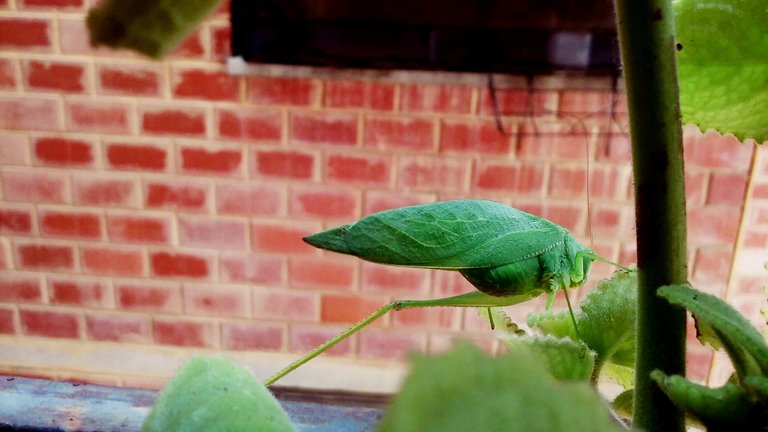 Yesterday I was helping my mom in the kitchen and suddenly a grasshopper jumped on the oregano plant that my mom has on the window. I quickly found my mom's phone and photographed it. I thought that I would not be able to take several shots but, yes, he was calm and I was able to take several photographs and I wanted to share some with you.


I really like animals, especially insects, I think they are very interesting and this grasshopper surprised me that he liked oregano because he was there for a long time, when I finished helping my mom, I tried to grab him but he got scared and go out.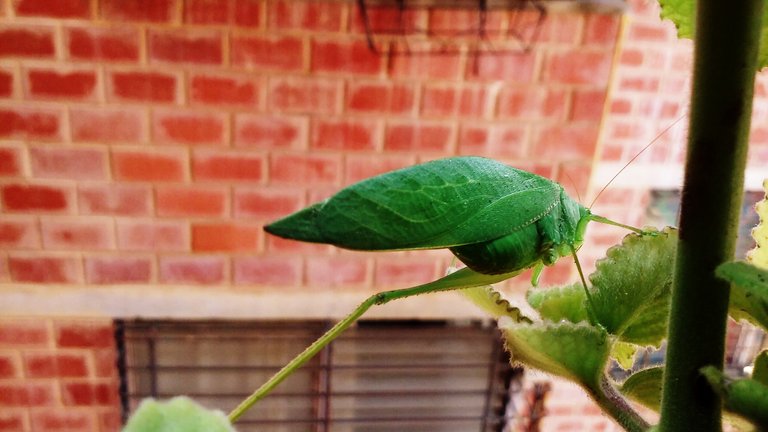 Versión Español
Saludos amigos.
Tenía tiempo sin publicar. Como todos saben estamos en cuarentena y por eso no he ido a la casa de mi abuela y allá era que conseguía animales y plantas para publicar. Aquí en el apartamento no hay mucho para publicar.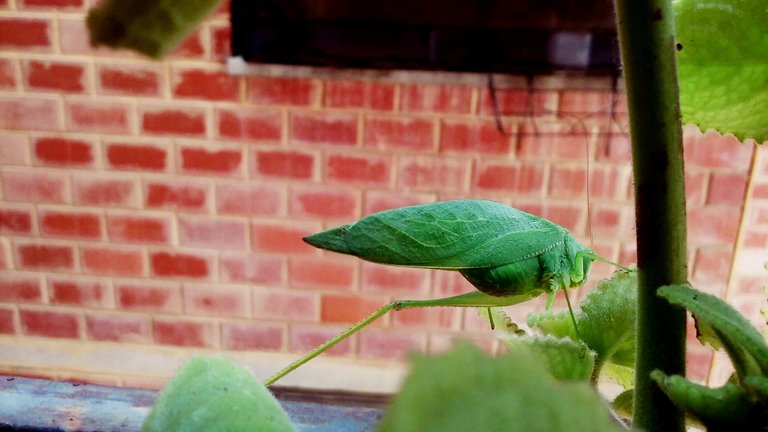 Ayer estaba ayudando a mi mamá en la cocina y de repente un saltamontes brincó a la planta de orégano que tiene mi mamá en la ventana. Rápidamente busqué el teléfono de mi mamá y lo fotografié. Pensé que no lograría hacer varias tomas pero, sí se quedó tranquilo y pude tomar varias fotografías y quise compartir algunas con ustedes.


A mi me gustan mucho los animales, especialmente los insectos, me parecen que son muy interesantes y este saltamontes me sorprendió que le gustara el orégano porque estuvo allí un buen rato, cuando terminé de ayudar a mi mamá, intenté agarrarlo pero él se asustó se fue.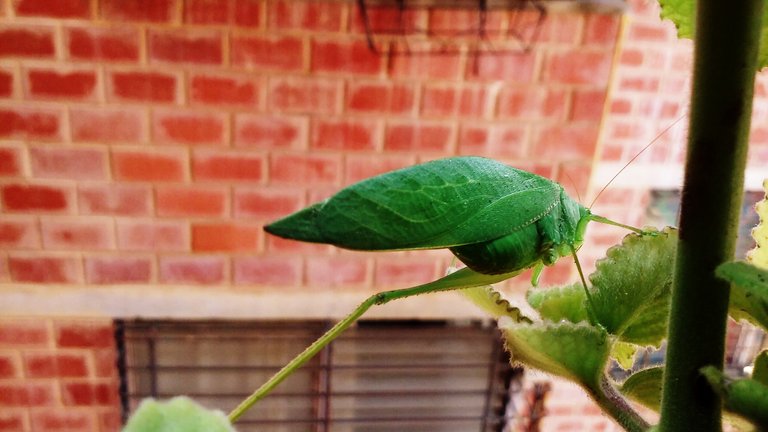 All photos were taken with the phone of my mom, Lg Risio. / Todas las fotos fueron tomadas con el teléfono de mi mamá, Lg Risio.