The fifth in my new series of collages...
Ancient feather Clan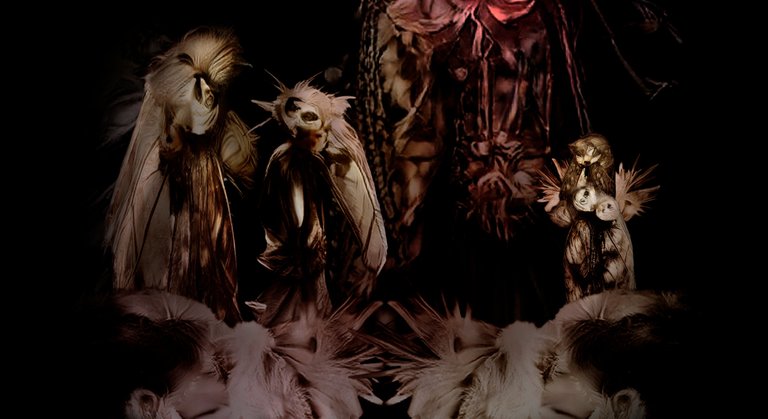 You can click on this to see it higher res
This is something I have wanted to try for a very long time. You have probably seen some posts I have made about artbreeder. I have been creating many images on there and choosing my favorites to put into an eventual collage and I finally get to dig into it!
Here is a sampling of images that I was choosing from: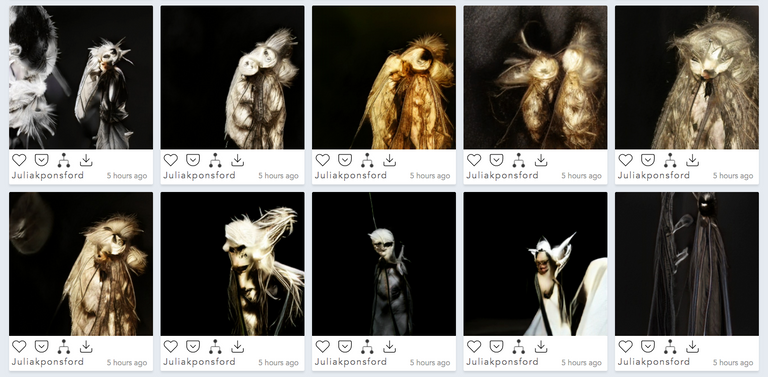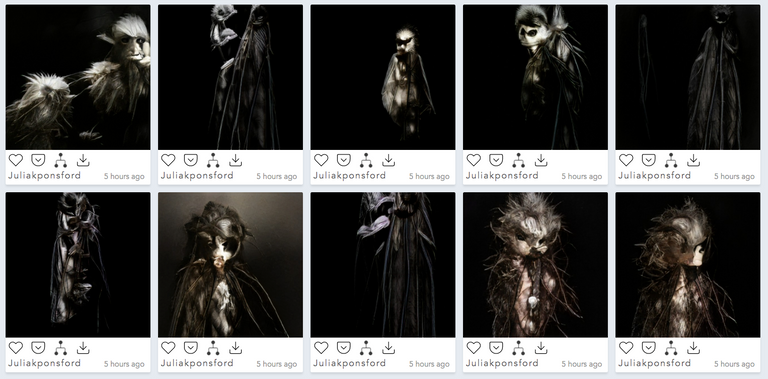 For this collage I used a very similar technique to my previous ones, cutting out shapes and reassembling. I wish I had saved some earlier versions because as I played it changed drastically.
After finding the final composition it went through some additional post processing, using lighting effects and some coloration.
Here are a few closer details: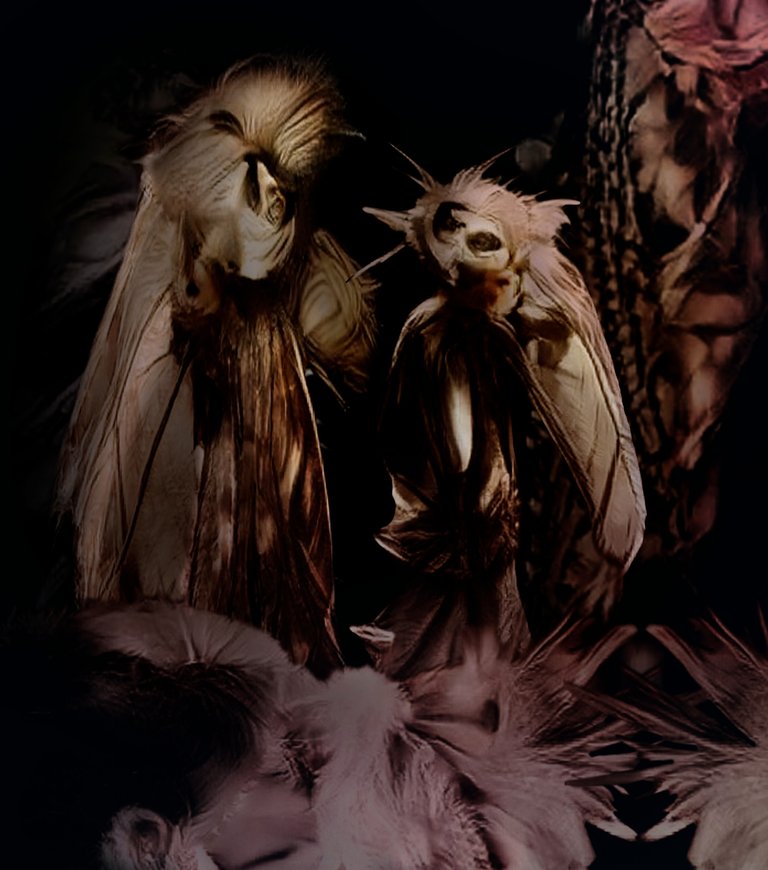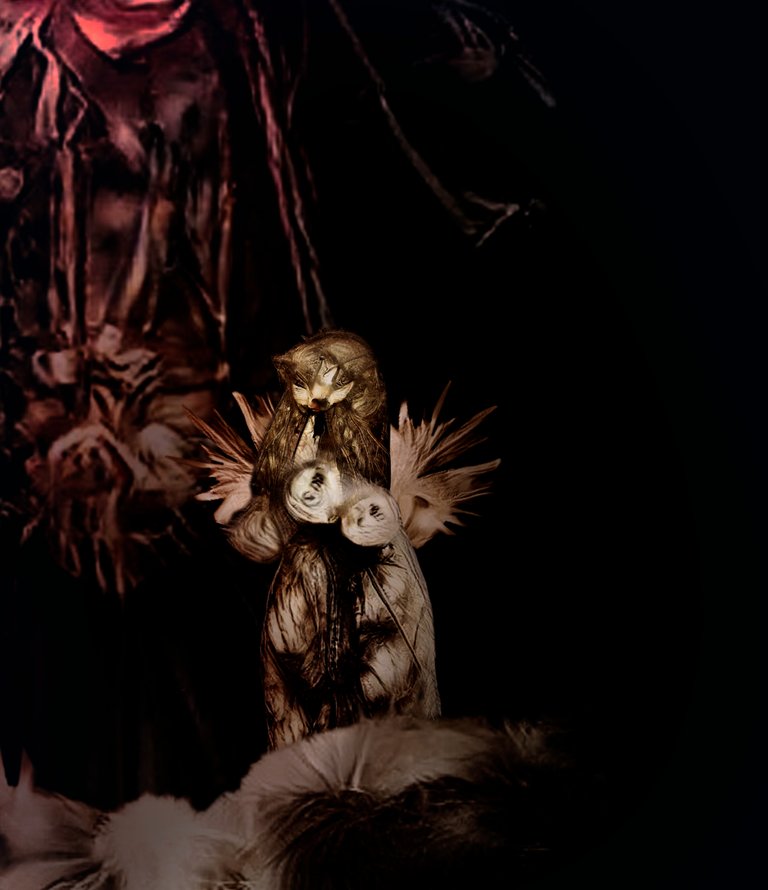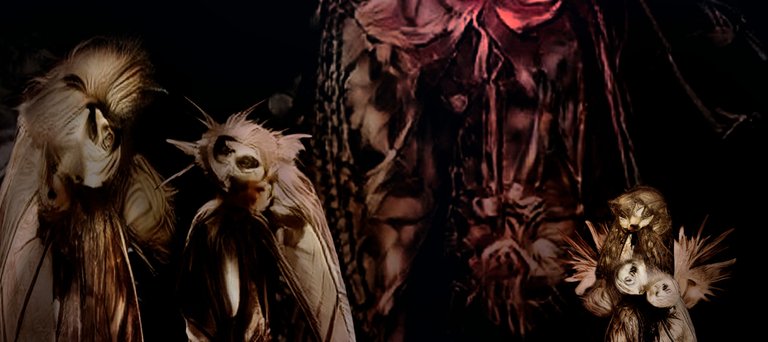 xo