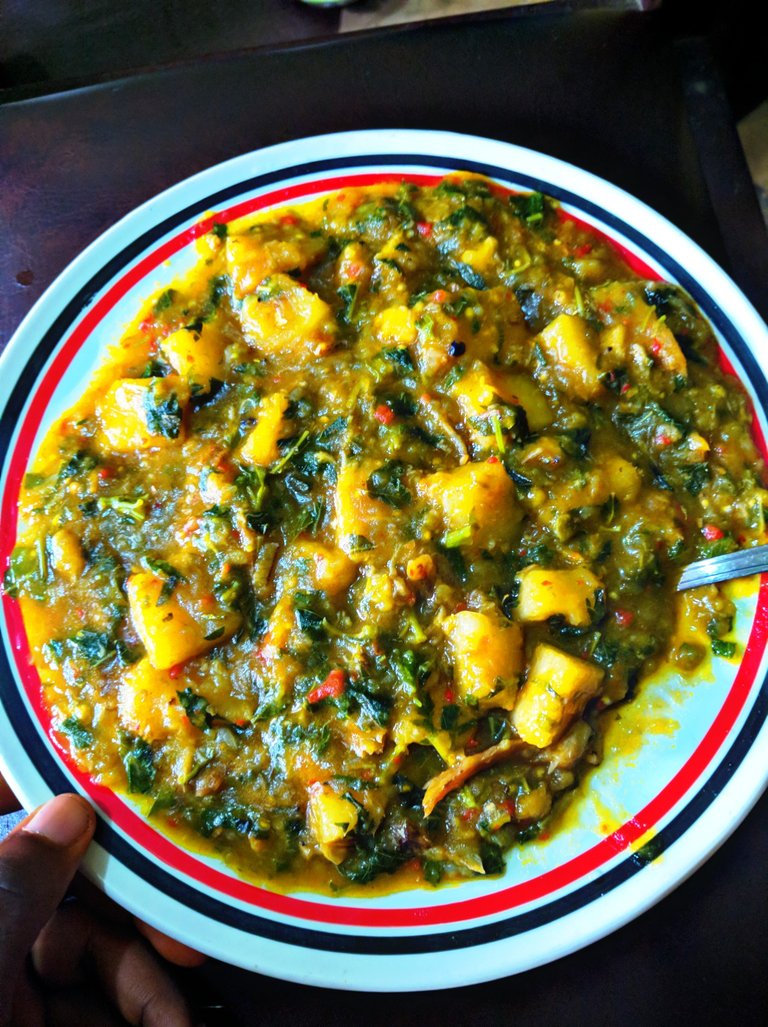 Yam porridge is a common meal mostly dished by Africans. Today I decided to make a well garnished yam porridge 🥣 with numerous ingredients to make it delicious. I learnt this from my mum when we were still living together. Without taking much time guys, I'd like to give you steps on how to go about it.
INGREDIENTS USED
◾Yam
◾Red Pepper
◾Onions
◾Dried Fish
◾Vegetables
◾Garden Egg
◾Spices
◾Palm oil
◾Riped Plantain
◾Water
◾Dry Cray Fish
PROCESS
The first thing to do is to get your ingredients ready, depending on your family's sizes.
Pick up a yam and dice it to your own taste;
Remove the back of your plantain;
Blend the onions and pepper to be used with blender. Make good sure it isn't that smooth;
Boil your garden egg and match it well;
Then, pick up a pot filled with little amount of water base on the size of the food you want to cook.
**Now, we're ready to get the work done and it doesn't take time at all. Believe me, you are going to like the aroma.
First put the pilled yam in a small quantity of water and let it per-boil for some minutes, having done that, add your favourite spices into it with your other ingredients like, Red Pepper, Onions, Dried Fish, Garden Egg, Palm oil, Riped Plantain, Water, Dry Cray Fish. Then cover it for some minutes. When it seems like its getting ready to be done, add your vegetables and then stir it well. Here you go, your breakfast is ready.
HERE ARE THE PICTURES OF THE INGREDIENTS AND PROCESS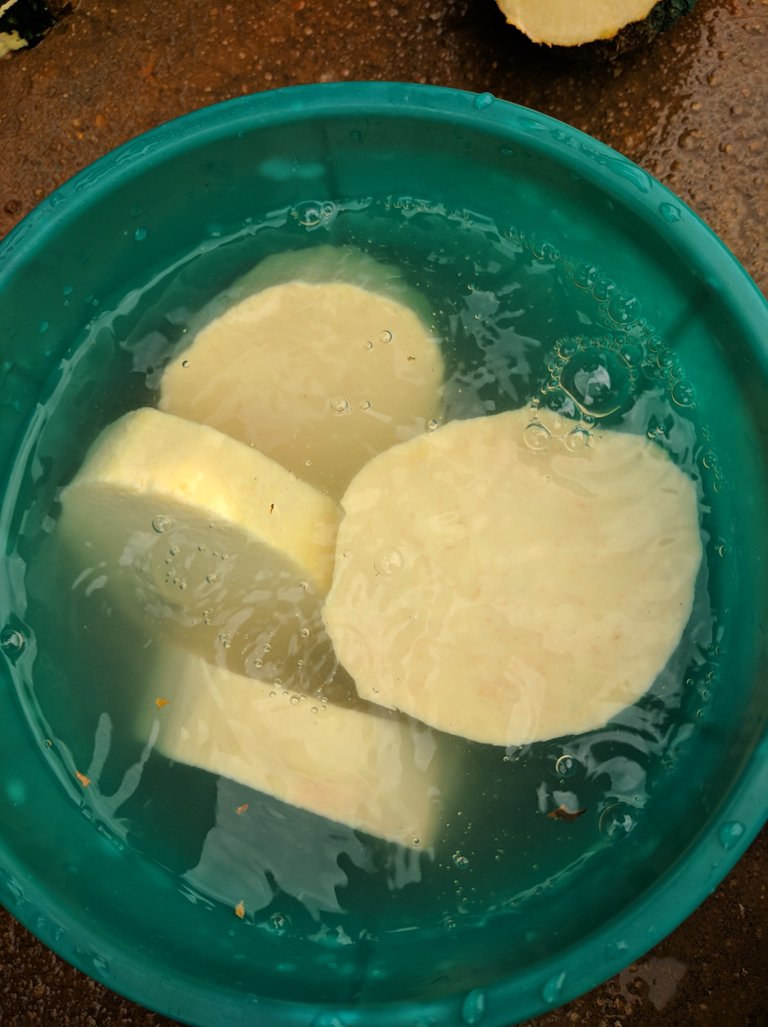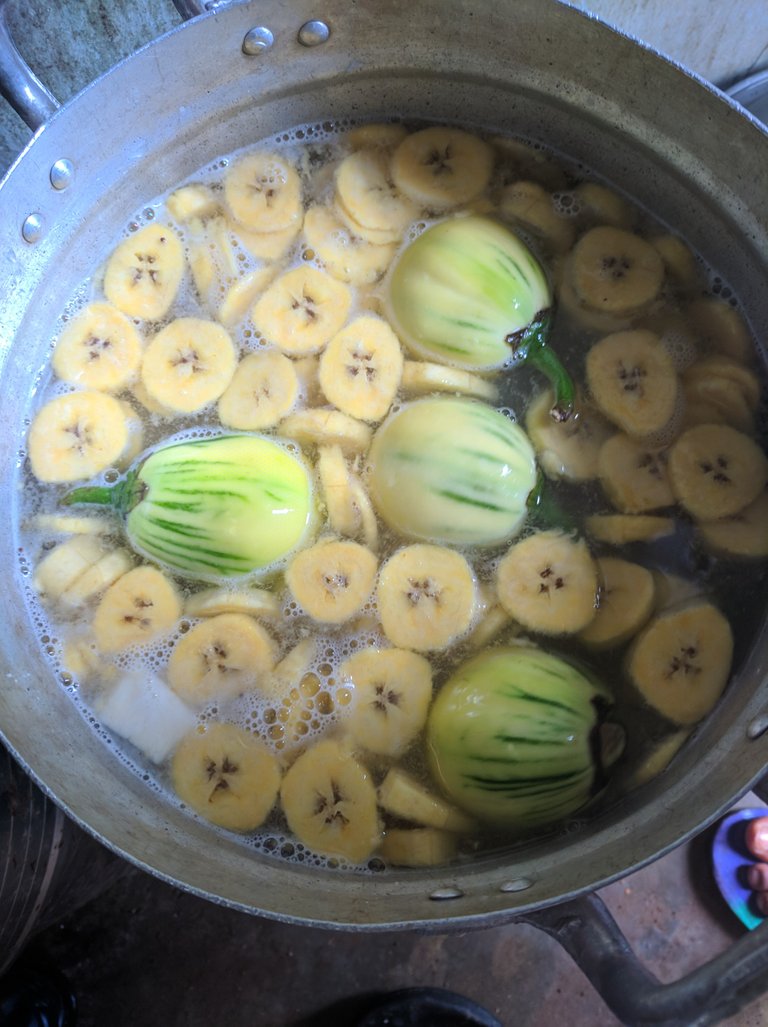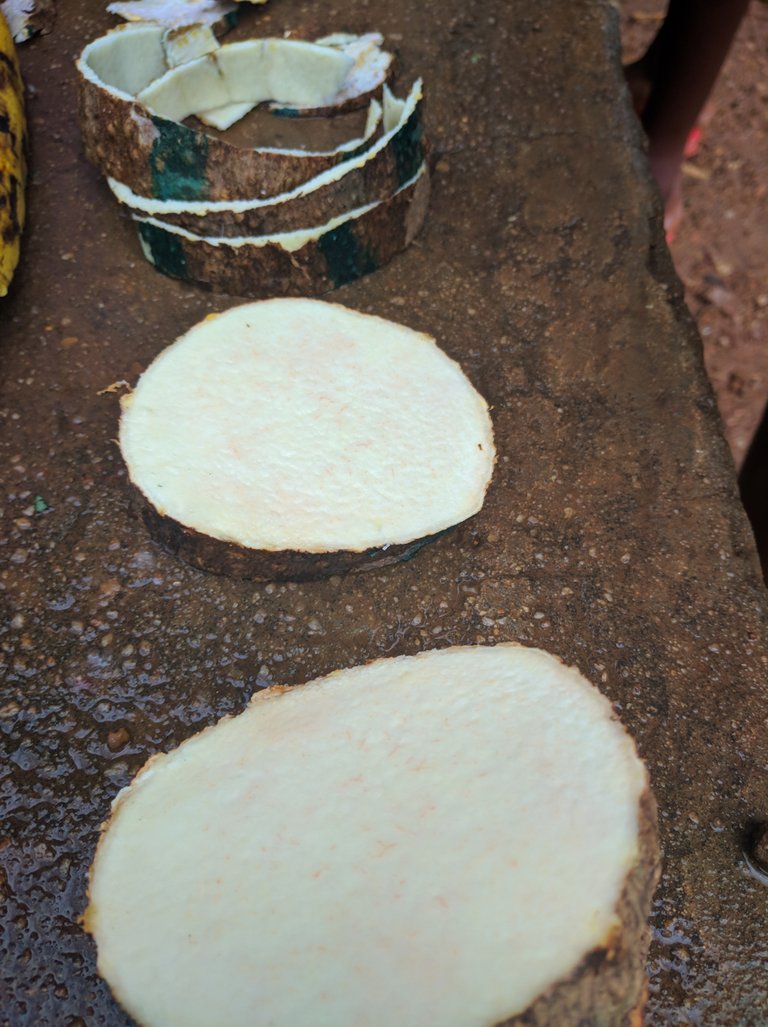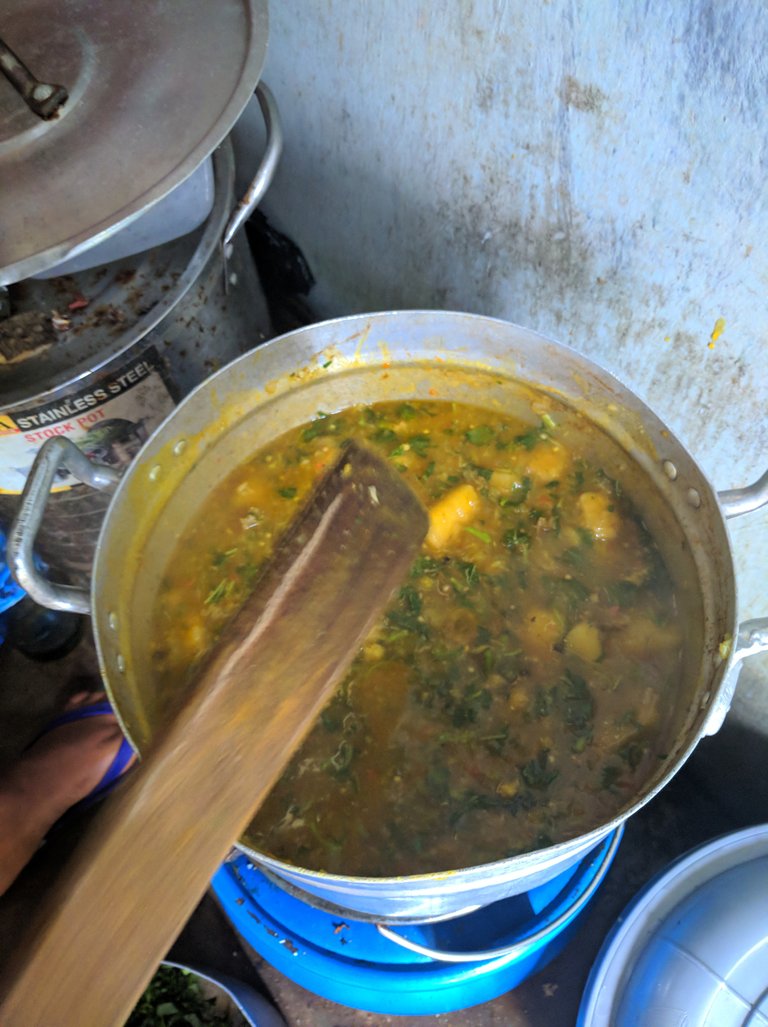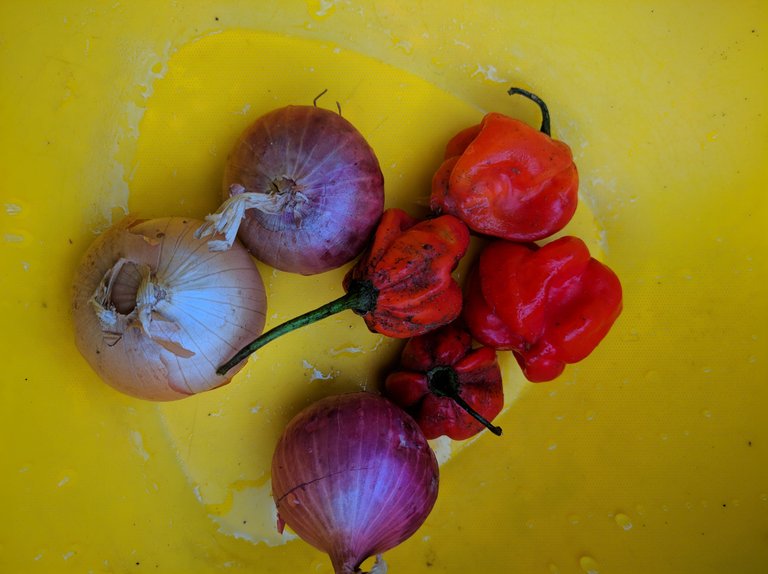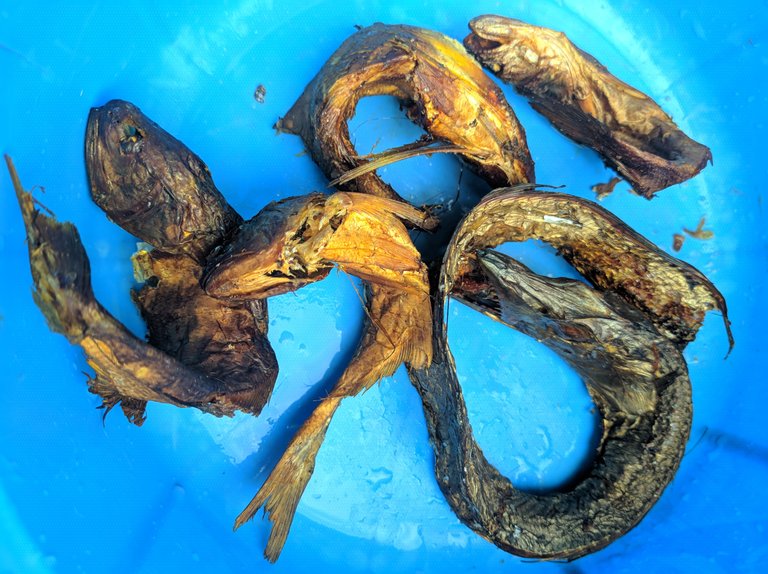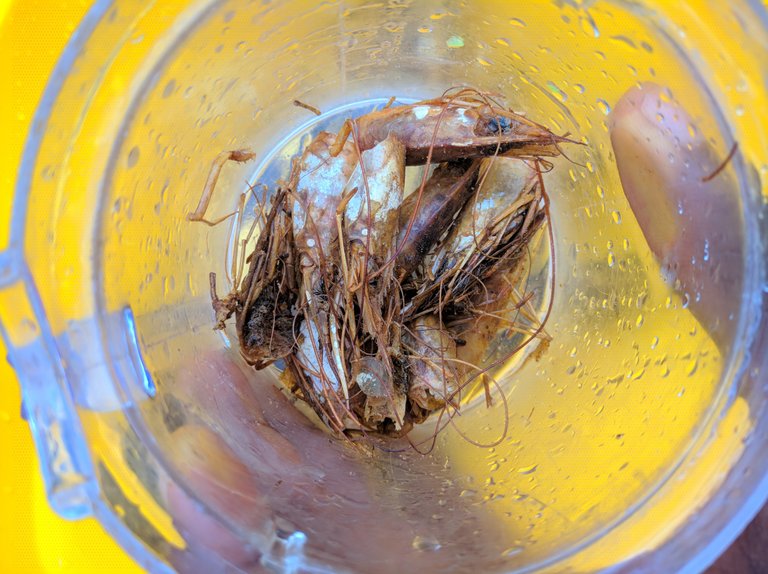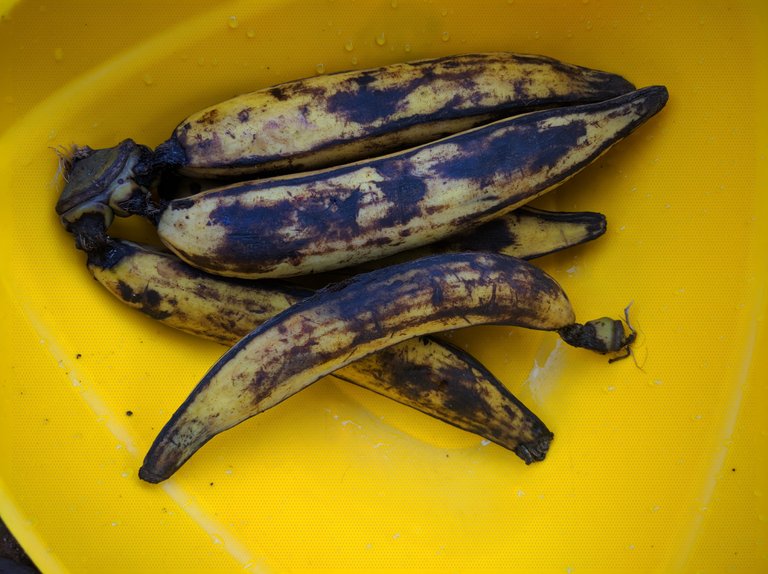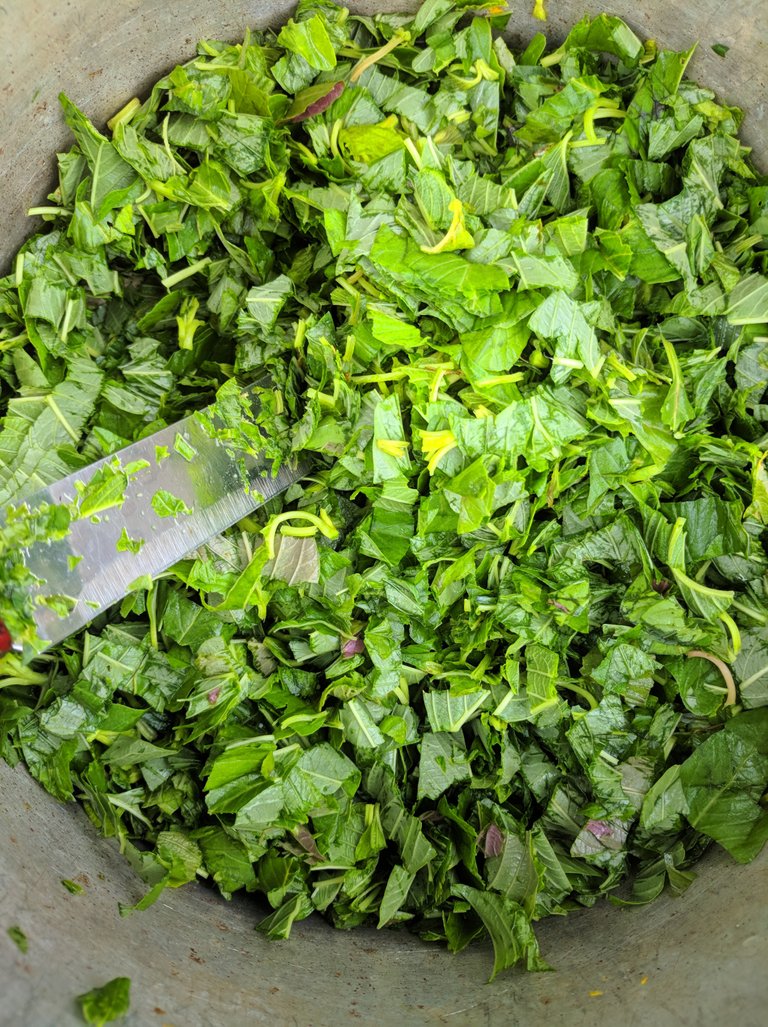 And Finally, here is the product... I hope you will enjoy to the fullest when u try it...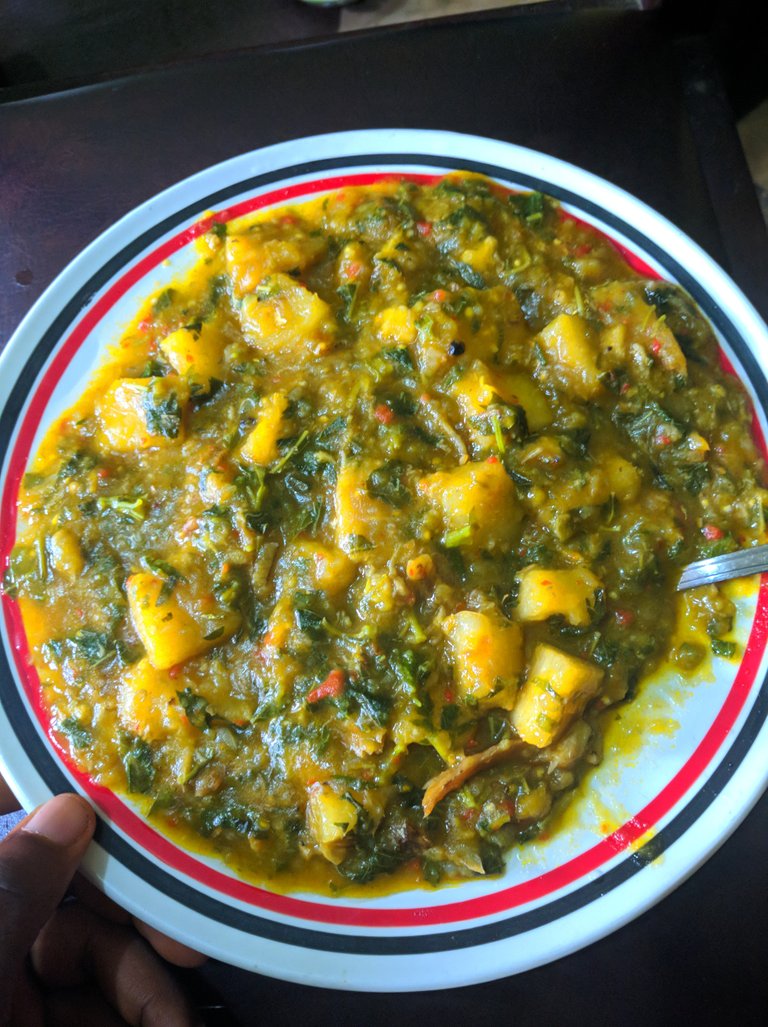 Please follow and wait to see more of my updates here on hive Communities... Thanks!... Much love